Punta Gorda is Home to World-Class Saltwater Fishing
Located between Tampa and St. Petersburg to the north and Fort Myers to the south, Charlotte Harbor and its surrounding barrier islands form the second largest natural estuary in all of Florida. Bordered by the communities of Boca Grande, Port Charlotte, Charlotte Harbor, Punta Gorda, and Bokeelia, Charlotte Harbor connects to San Carlos Bay to the south by way of Pine Island Sound and Matlacha Pass. Fed by the Wild and Scenic Myakka and Peace Rivers, the shallow, bar-built estuary covers nearly 5,000 square miles and is a haven for countless species of wildlife. It's also one of the best recreational sport fisheries on the Gulf Coast for year-'round multi-species action. Indeed, whenever your plans may take you to this special part of The Sunshine State, great fishing is happening.
Tarpon
While Charlotte Harbor is home to a solid population of juvenile tarpon, migratory, ocean-going silver kings begin to invade in April, first showing up in the lower harbor's deeper holes and flats. Adult tarpon continue to stream northward through Pine Island Sound in small pods of 10-25 throughout the month, headed towards Boca Grande Pass, where they feed heavily to build strength and stamina for their annual spawn. By May, there are literally thousands of these 100+ pound fish in and around the storied pass, where they are fervently targeted by anglers with a variety of live bait and artificial lure presentations. Some of the best tarpon fishing in Florida takes place here during the months of May and June, earning the small community of Boca Grande the deserved title of Tarpon Capital of the World.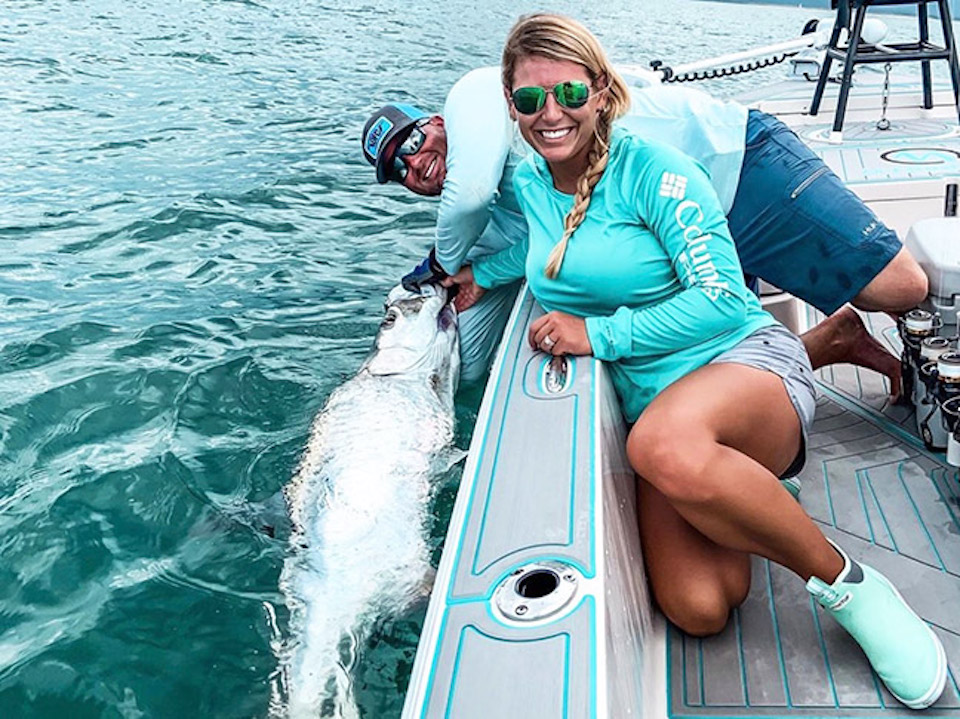 While fishing in the pass can be an exhilarating and memorable experience, anglers looking for a more secluded interlude with the silver king can find great success in less-crowded areas all along the expansive the Charlotte Harbor Estuary, as well as from almost any of the area's beautiful, shell-strewn beaches. Tarpon typically remain in the Charlotte Harbor area through October, extending angling opportunities throughout the summer and well into fall.
One of the simplest and most effective tarpon rigs for both beach and boat anglers – which also works well for snook – is freelining a pogy, ladyfish, mullet, or small crab on a circle hook. Choose a medium-heavy power spinning rod like the St. Croix Mojo Inshore JIS711MHF and pair it with a 5000-size spinning reel like a Daiwa BG MQ 5000 spooled with 30-lb. braided line tied to an 8-foot length of 50-lb. fluorocarbon leader. You can often catch suitable, bait-sized ladyfish with a small, rapidly retrieved jig or spoon.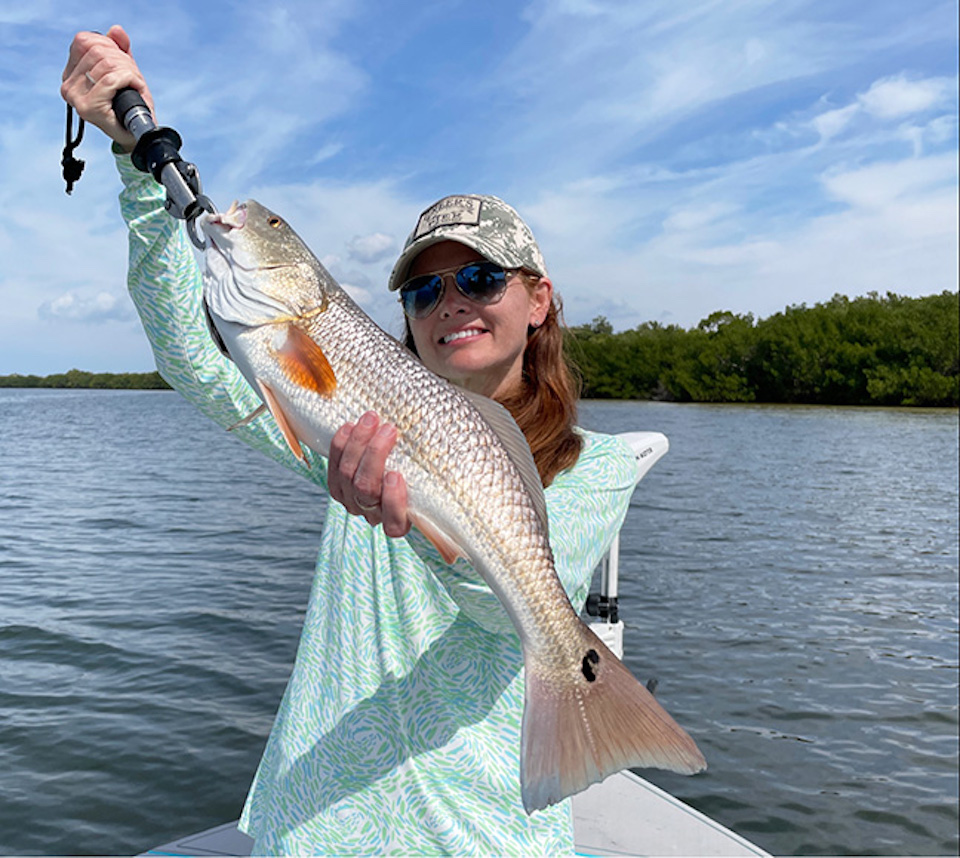 Snook
As with tarpon, the best snook fishing of the year is happening right now in and around Charlotte Harbor, as adult linesiders up to 45 inches are feeding heavily in preparation for the spawn. Now is a great time to catch not only numbers of snook, but to also intercept the fish of a lifetime. Fishing around the mangroves and in the passes with lively pilchards – freelined or presented near the surface beneath a float – or a simple jighead with a soft plastic swimbait like a Z-Man DieZel MinnowZ is all one needs to connect right now.
After the spawn is complete and the summer heat sets in, anglers can target numbers of adult snook from the Englewood and barrier island beaches with swim baits, plugs, live bait, and topwater baits, although a simple gold or silver casting spoon like the Bagley Weedless Spoon is hard to beat. Fish the trough next to shore on an incoming tide for the best results with hungry and aggressive summer snook. In the fall, the snook retreat inshore to the harbor's numerous mangroves and canals.
A 7'6" medium-power spinning rod with a 3000 or 4000-size spinning reel loaded with 30-lb. braid and a 4' section of 30-lb. fluorocarbon leader makes versatile snook rig for presenting a variety of baits. St. Croix's ATF76MF3 Avid Trek is a great choice. It's a three-piece travel rod with the fishing characteristics of a one-piece that can be easily carried aboard a plane. Not only is it ideal for snook, but it's also perfect for the myriad other inshore species anglers can expect to cross paths with in Charlotte Harbor, such as spotted seatrout, redfish, jacks, and mangrove snapper.
Spotted Seatrout
The spotted seatrout is widely available year-'round in Charlotte Harbor and is an angler favorite. They average 1-2 pounds, but gator trout can reach up to 10 pounds. These widely dispersed gamefish are most often found in and around sand holes in shallow grass beds during the warm months, and move into deeper holes and canals when temperatures get colder. Spotted seatrout respond well to artificials – most commonly soft-plastic swimbaits and shrimp imitations – but are most often targeted with live shrimp or smaller white baits beneath a popping cork or float.
Redfish
Commonly found in schools in the bays and flats during spring and fall, hard-fighting redfish can be found near the mangroves or cruising the flats of Charlotte Harbor throughout the summer.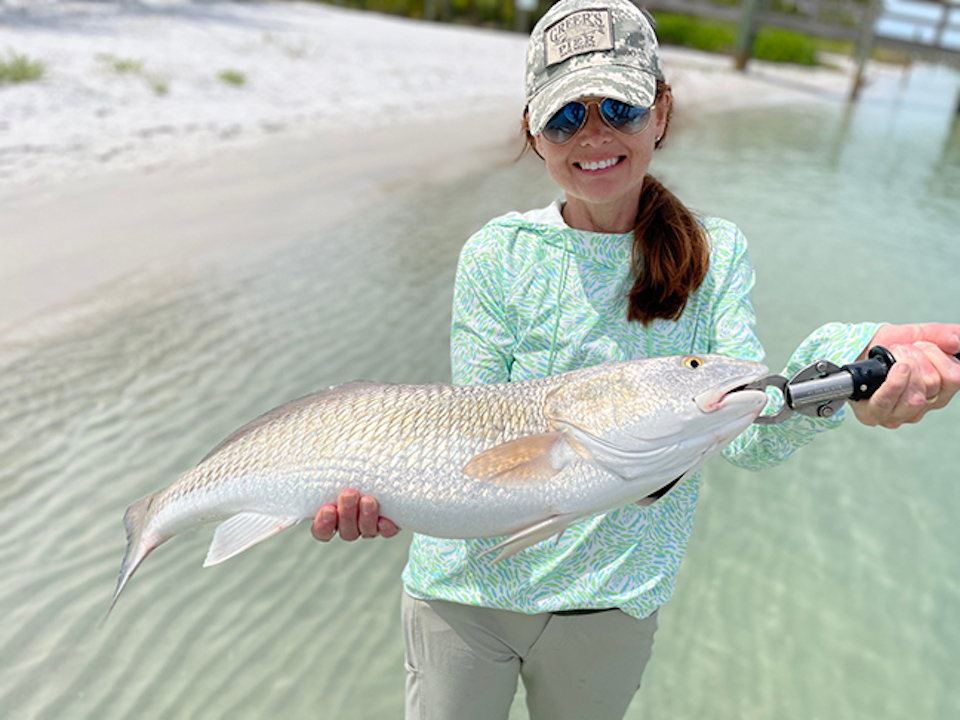 These stocky brawlers can be targeted with the same gear and presentations that are effective for snook and trout. Again, a simple gold spoon is hard to beat, as redfish aren't usually very picky when feeding. Sight-fishing for reds on the flats or along the mangroves is a memorable game. In shallow, clear water, switch to smaller, stealthier baits that land on the water with more subtlety. Charlotte Harbor anglers can expect to encounter numerous redfish in the 18-28" range, with opportunities at bull reds over 30 inches.
Offshore
As good as the inshore fishing is in Charlotte Harbor, anglers looking for quality offshore fishing will find ample opportunities on wrecks and rocks beyond the beaches – some just a short boat ride outside of the passes.
Numerous experienced charter operators exist in the area who can take you or your family out for exciting encounters with grouper, snapper and pelagic species.
Family Matters
Besides fishing, the Punta Gorda/Englewood Beaches area offers an endless list of exciting activities and destinations that will be appreciated by the entire family. Beautiful Manisota Key, Stump Pass Beach State Park, and the Englewood beaches are well-known for their fossilized shark teeth, which are easy to find once you start looking. An even wider variety of fossils can be found in designated areas of the Peace River.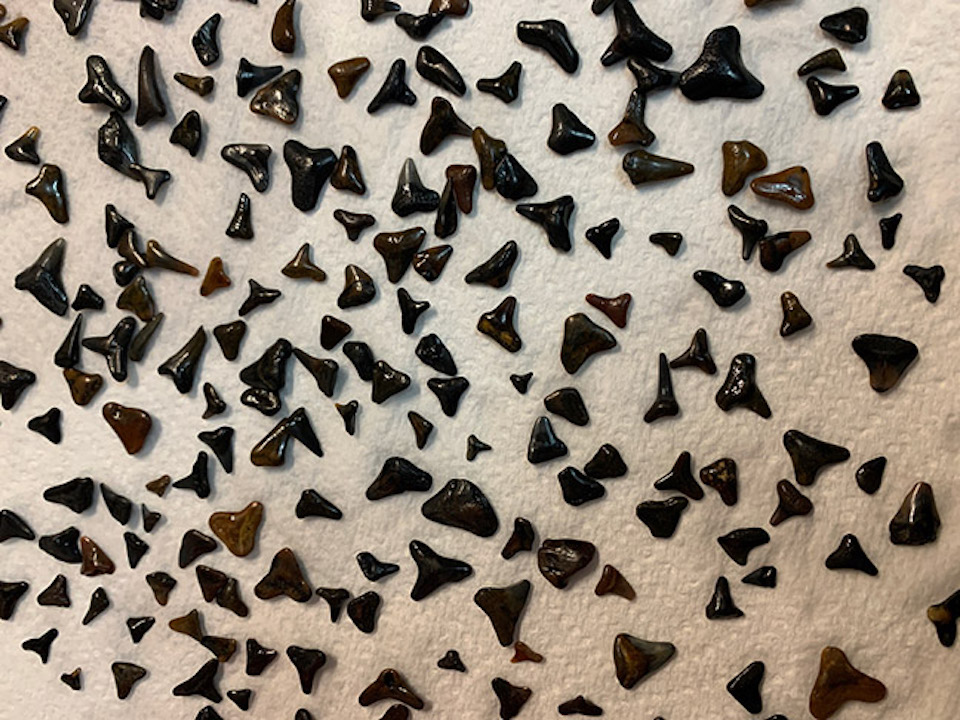 The area also offers diverse hiking, kayaking, eco-tour opportunities, boat rentals, and some of the best dining options in all of Florida. For sunset, waterfront dining, be sure to check out The Pier at Fisherman's Village in Punta Gorda.
DIY fishing in and around Charlotte Harbor is certainly an option for the prepared angler, but consider at least one day of fishing with one of the area's experienced guides. Fishing is never about what happened yesterday; it's about what's happening now. By investing in a guide, you'll learn about the best bites and presentations happening right now, and they'll have all the proper gear, equipment and bait to make sure you have the best possible experience – and results – on the water. You can apply this knowledge and experience to the rest of your fishing throughout your stay in the area. Captain Austin Oskey of Chasin' Action Charters is a great choice. The second-generation fishing guide has been fishing the waters around Charlotte Harbor his entire life. Contact him through his website.
If You Go
Looking to experience world-class fishing and adventure on Florida's Gulf Coast? Whenever you go, it's happening. If you've never visited the area, you'll find Punta Gorda and the Englewood Beaches to be a relaxing, more-secluded Florida destination that offers the best of Florida's outdoor experiences and lifestyle. From beaches, boating, hiking, and harbor tours, to sun, shelling, shark's teeth – and fishing, of course – Punta Gorda/Englewood Beaches delivers more of what visitors come to Florida for. Make Punta Gorda / Englewood Beach Visitor & Convention Bureau your first stop in planning your trip. They'll offer information and suggestions that will help you make the most of your time in the area.
About The WON

The Women's Outdoor News, aka The WON, features news, reviews and stories about women who are shooting, hunting, fishing and actively engaging in outdoor adventure. This publication is for women, by women. View all posts by The WON →