Updated Concealed Carry Purse Styles, Just in Time for Mother's Day
GTM Original did it again! Just in time for Mother's Day, it updated some top- selling concealed carry purses. Check out all the new styles. Oh, make sure you have a pen and paper ready to start writing your wish list.
Sponsored by GTM
Concealed Carry Purse Purses for Mother's Day
These four concealed carry purses are the newest in GTM Original's line. A few updates and changes make them great gift choices for your 2A mom.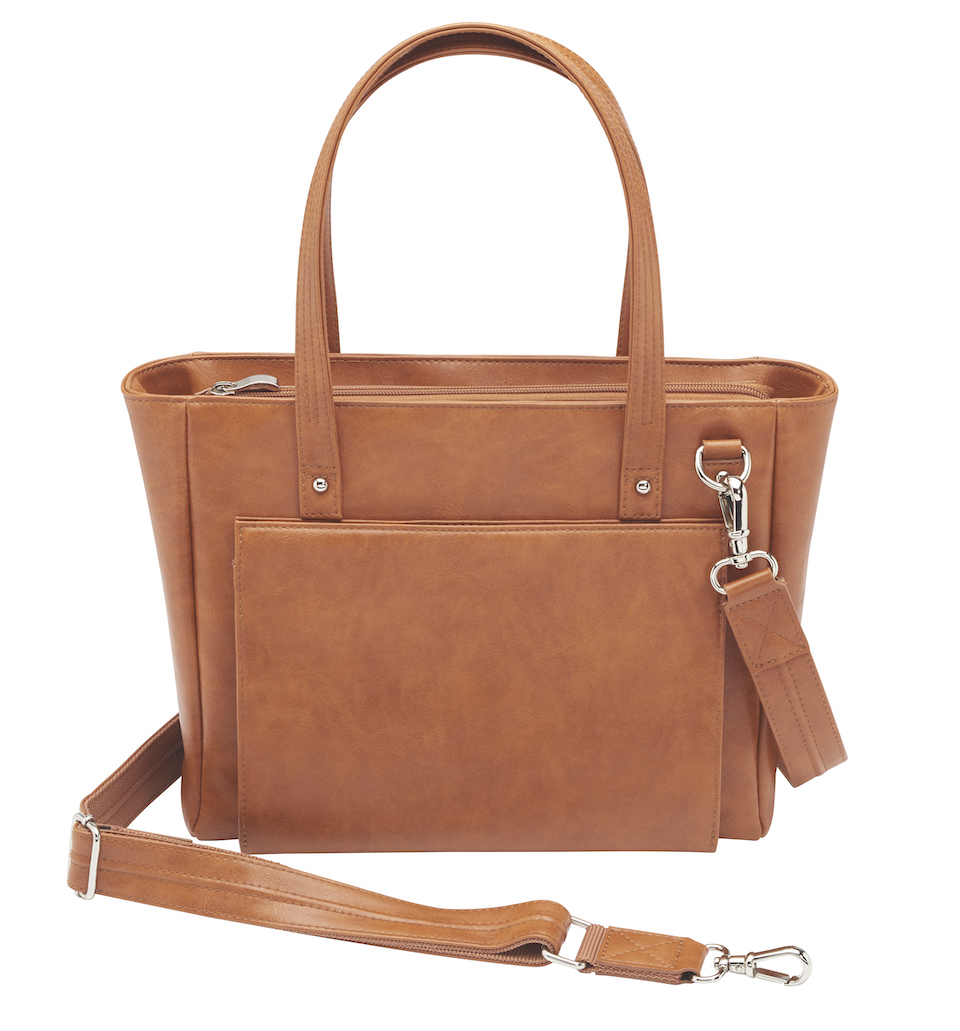 GTM-86 Washable Leather Wallet – Tote
Gun Tote'n Mamas took its traditional GTM-86 tote to the next level by adding a signature Embedded Wallet Organizer. Now there's no need to carry a separate wallet. Plus, it's made from new washable American cowhide.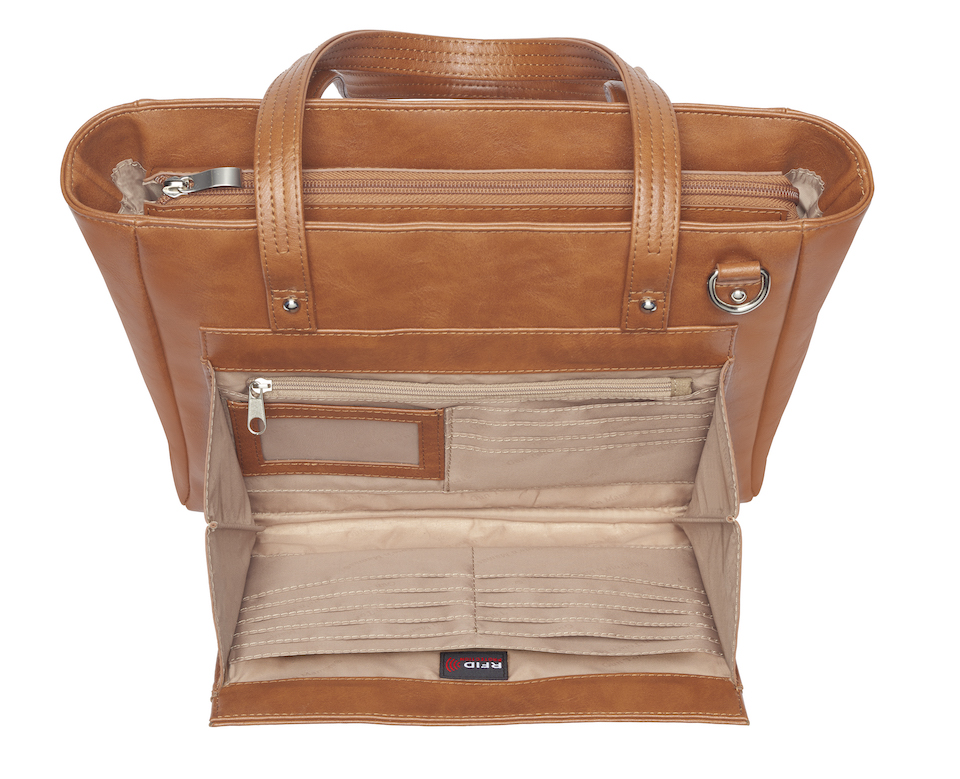 Overall bag size: 13-inches wide (top) 11-½- inches wide (bottom) x 9-½-inches tall x 4-inches deep
Available here in both tan and black.
MSRP: $169.95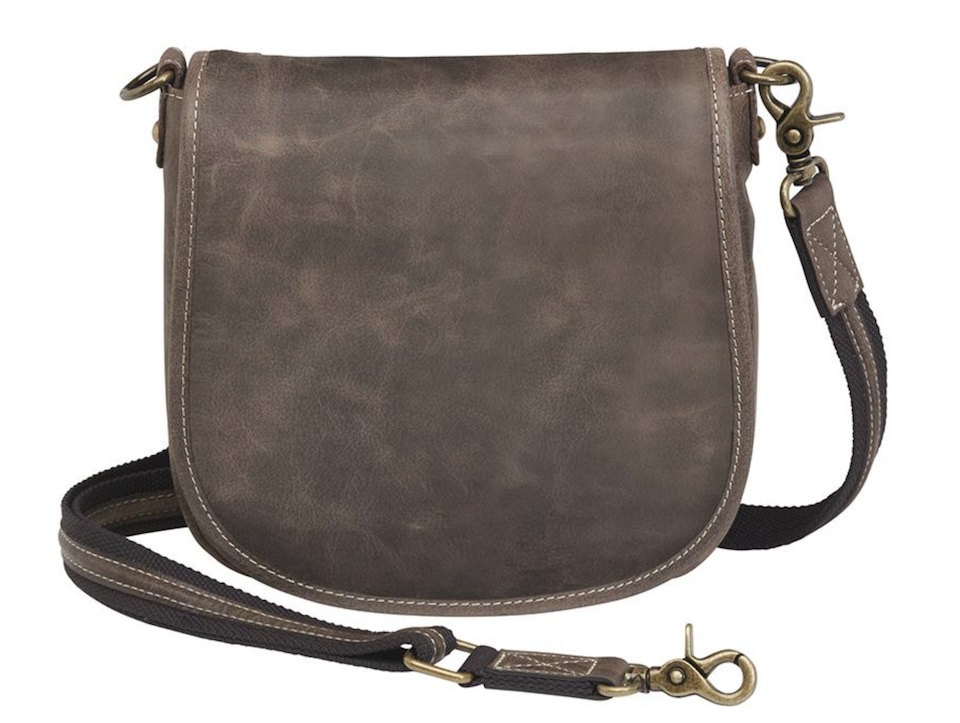 GTM/CZY-16 Simple Distressed Buffalo Pouch
GTM removed the bling and made the GTM/CZY-16 from distressed, vintage buffalo leather. This redesigned, more simple purse is sure to be a favorite among many concealed carry holders. I love the look of the curved bottom.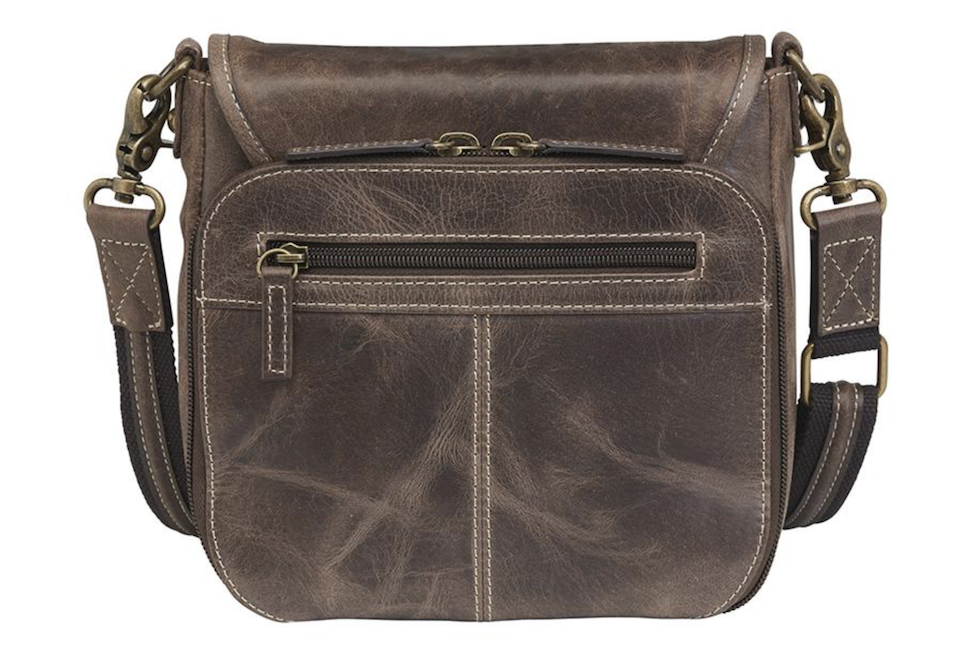 Available in brown distressed vintage leather here.
Overall bag size: 8-inches wide x 8-inches tall x 3-inches deep
MSRP: $139.95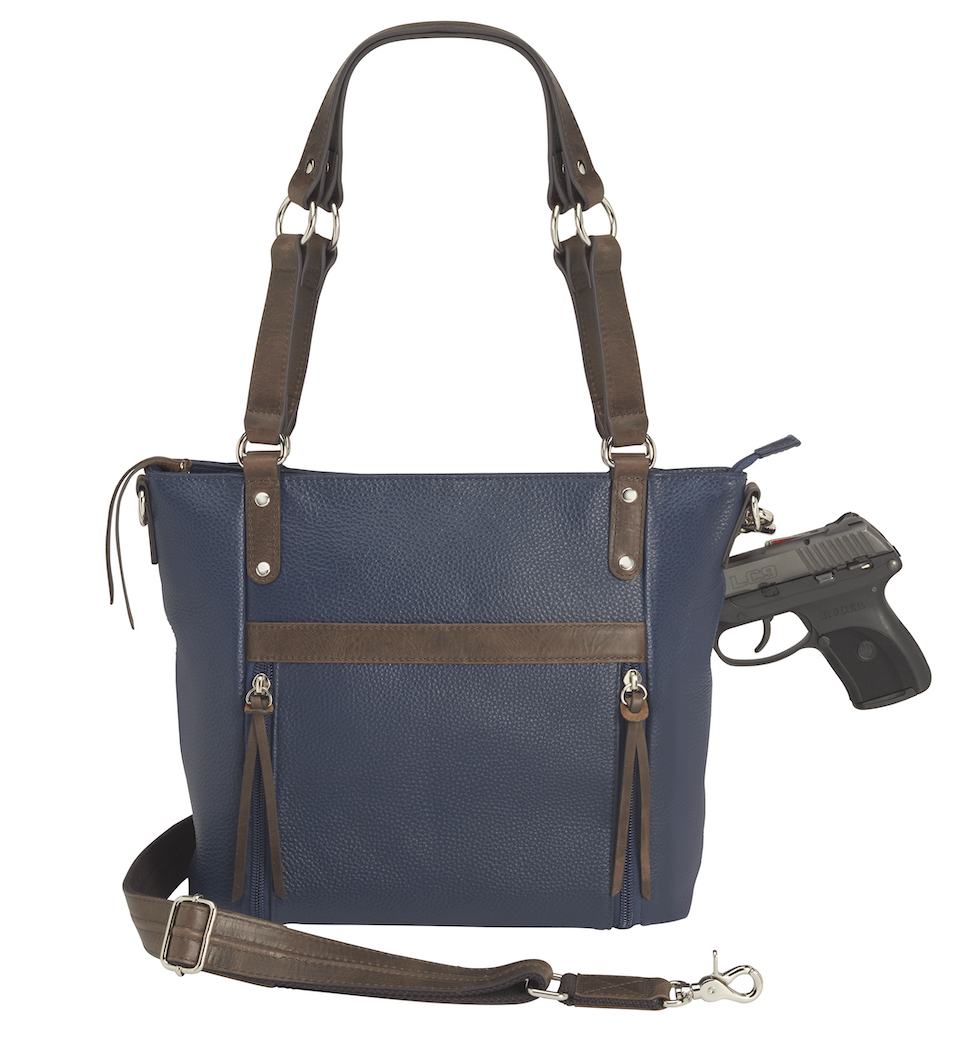 GTM-122 Indigo Gypsy Shoulder Purse
I'm crazy about the blue indigo color of the GTM-122. I've carried the test version of this purse for a few months. People seem really drawn to the color and it's received more than a few compliments.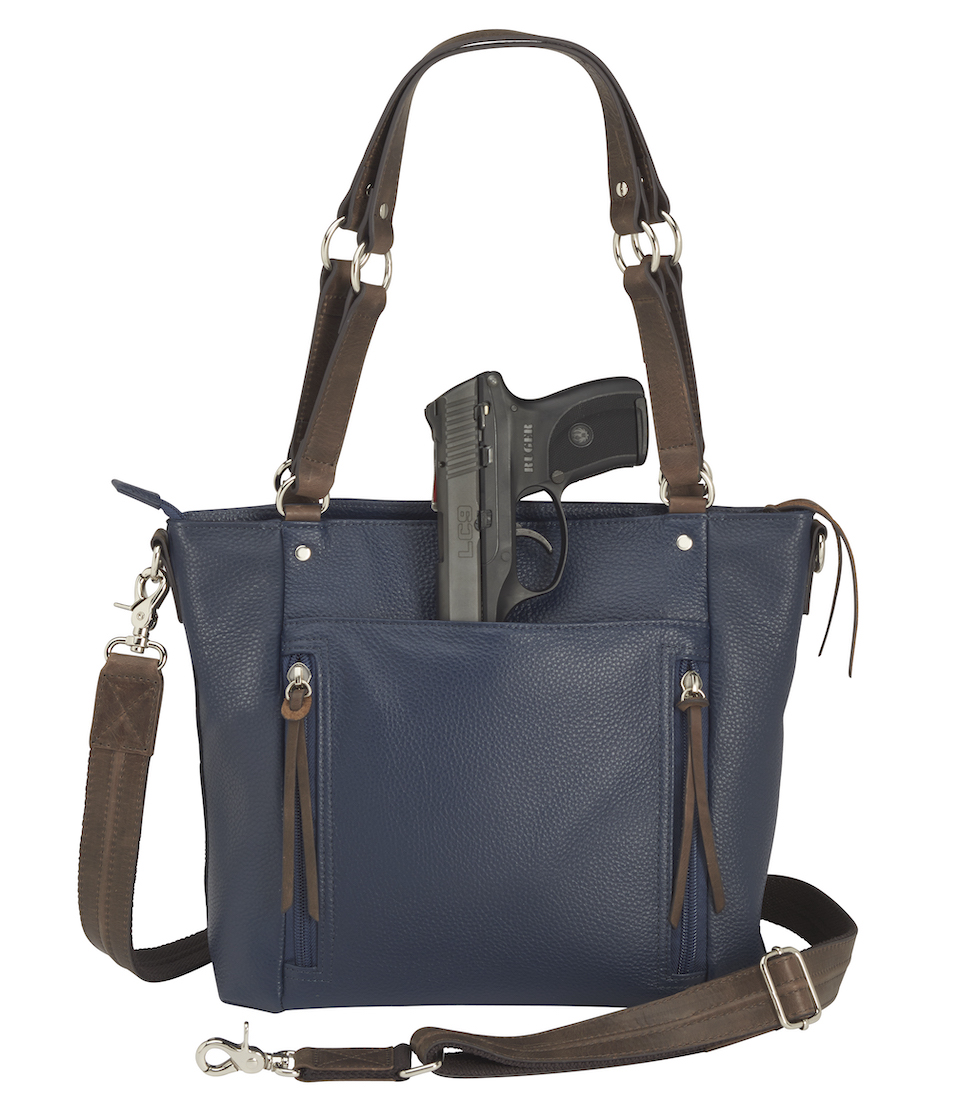 Overall bag size: 11–½-inches wide x 10-inches tall x 4–½-inches deep
Available online here in blue indigo with distressed brown trim.
MSRP: $189.95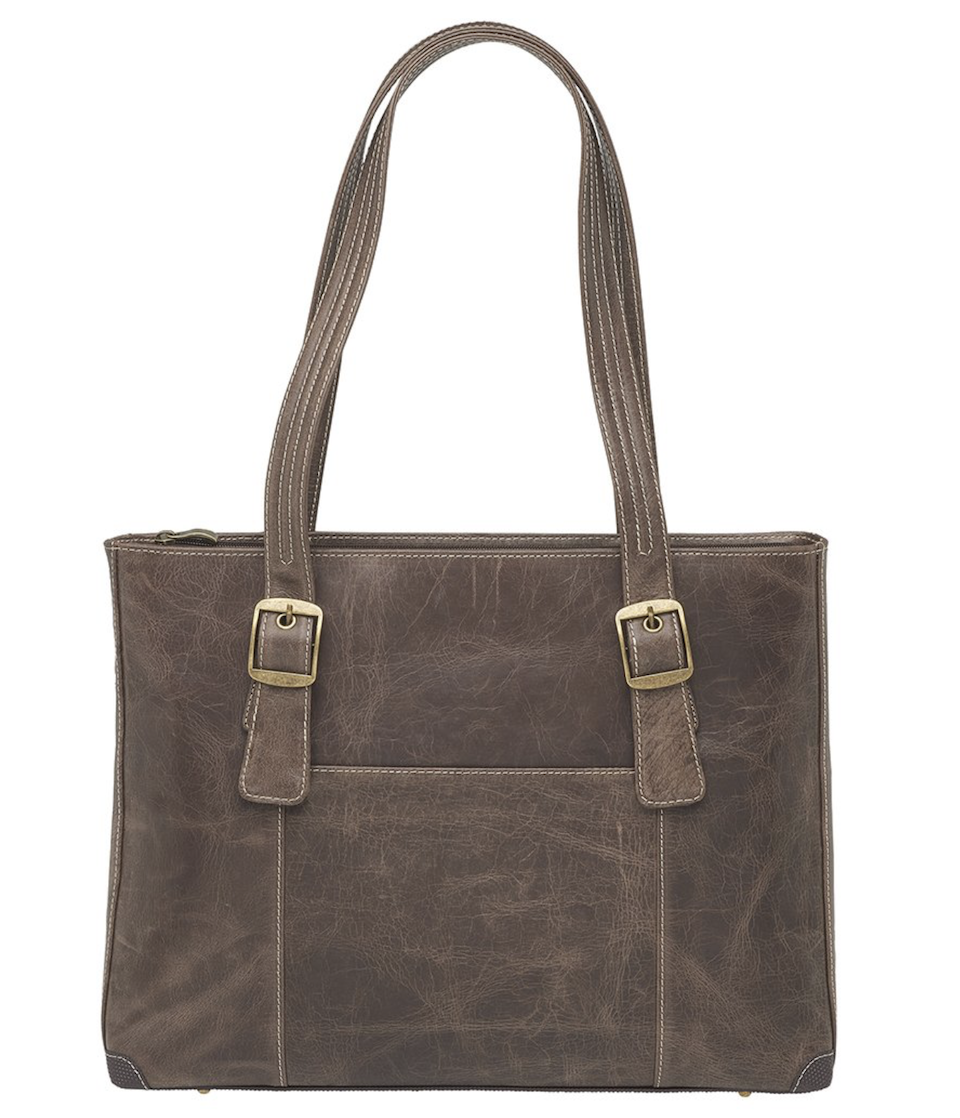 GTM/CZY-1018 Distressed Leather Shoulder Portfolio
You'll love using your GTM/CZY-1018 for the office or around town. Its simple style and form fit any lifestyle.
Overall bag size: 16-½-inches wide x 12-inches tall x 3-¼-inches deep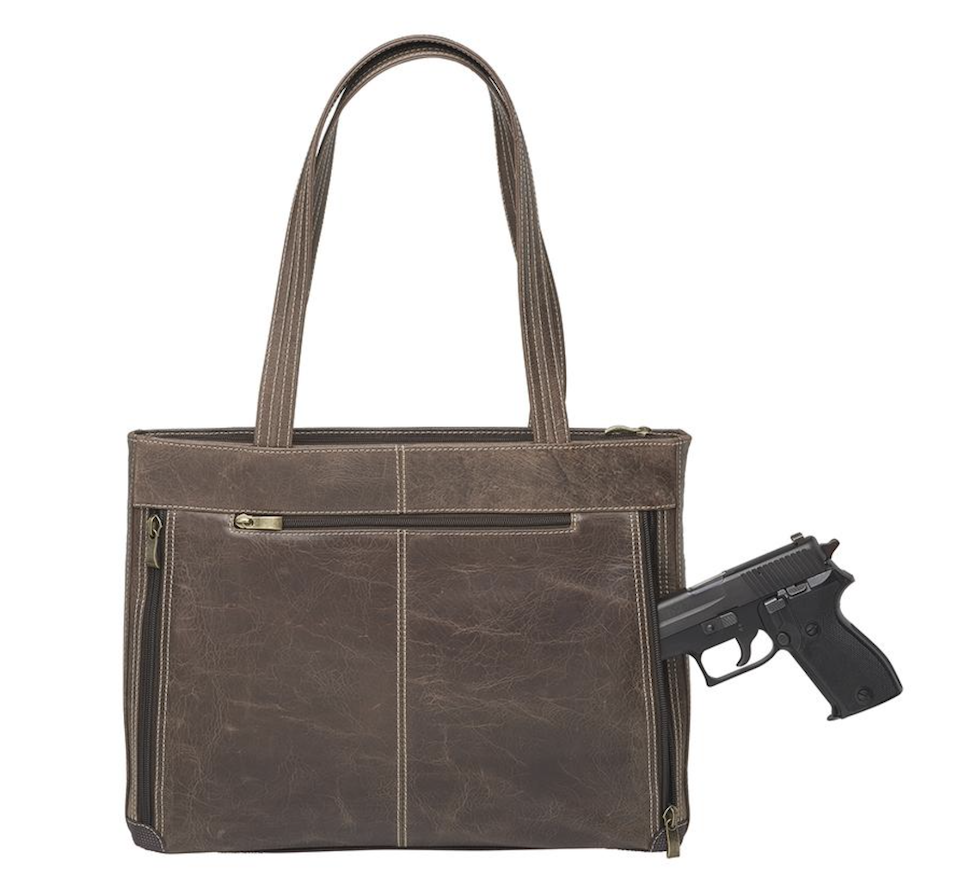 Available online here in brown distressed vintage leather.
MSRP: $189.95
Find all these purses and more on GTM Original's website. It's easy to find a concealed carry purse to fit your handgun. GTM lists the guns the purse was tested with, as well as the gun compartment and footprint size. I know you'll find a perfect concealed carry purse for every mom in your life!
About Michelle Cerino

Michelle Cerino, aka Princess Gunslinger, entered the firearms industry in 2011 when Cerino Training Group was established. She immediately began competing in both 3-Gun and NRA Action Pistol, becoming a sponsored shooter. Michelle is currently a columnist and Managing Editor of Women's Outdoor News, as well as owner of Pervenio LLC. She also manages social media for Vera Koo and GTM Original. Michelle encourages others to step out of the comforts of home and explore. View all posts by Michelle Cerino →