Tatiana Whitlock Talks Trends, Training, Fitness and Fun
As the Director of Training for A Girl and a Gun Women's Shooting League, Tatiana Whitlock ran at full speed while teaching classes at their national conference recently. During a break, she took time to answer a few questions for us.

Sponsored by Walther Arms
What do you see trending in the world of firearms?
I'm seeing more full-sized guns creep their way into concealed carrier's lifestyles, for both men and women.
What are you seeing women want?
I'm seeing women really enjoy the new Walther series and I'm not saying that just because I'm sponsored by them, but because the ergonomics of it works really well for both right- and left-handed shooters right out of the box. It works for a wider spectrum of hand sizes, and that element alone is proving to be the winning gun for the new shooter classes that I teach. I put out five different makes and models by different manufacturers for them to try and about 80% of the people choose Walther.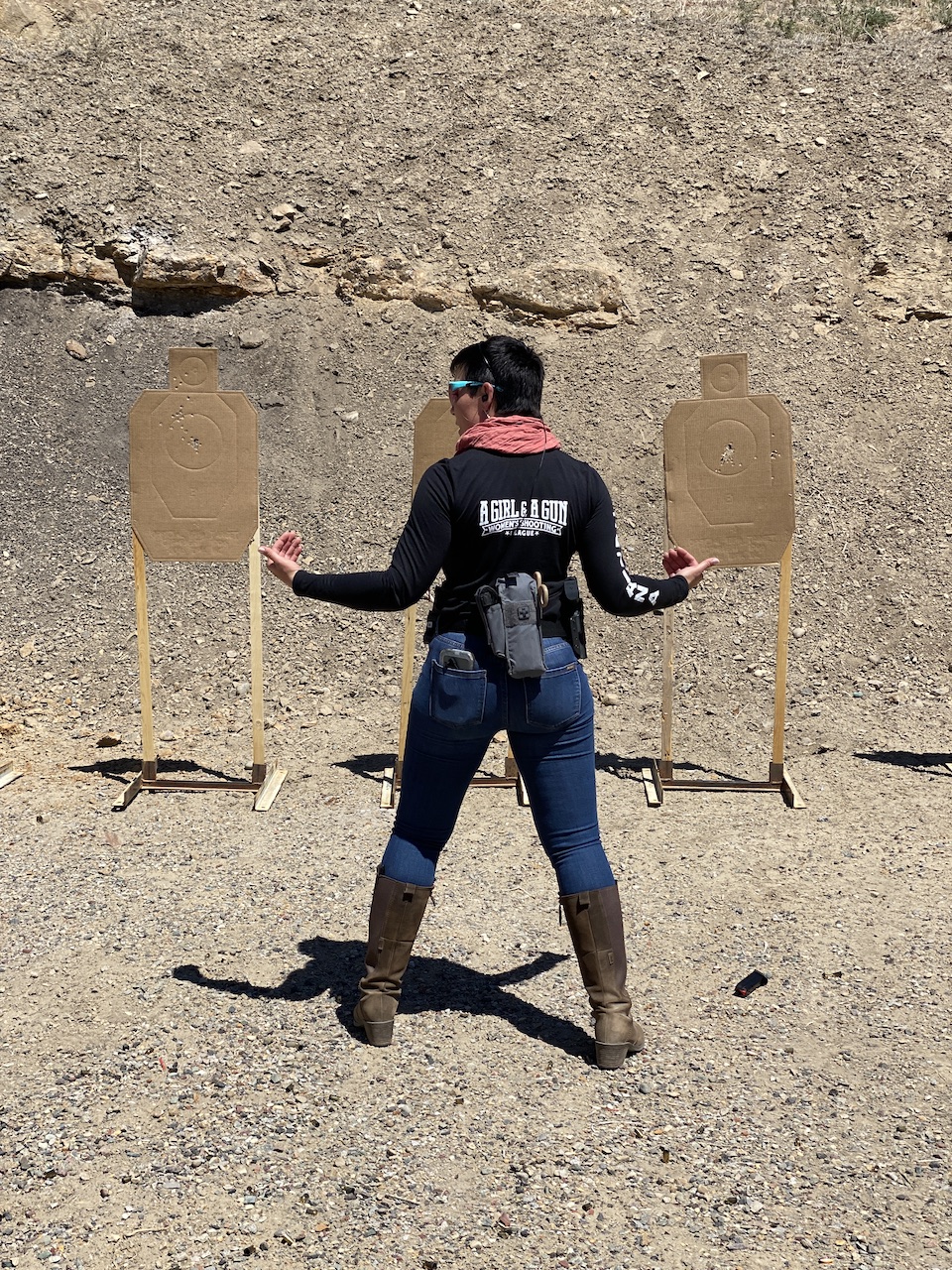 What changes have you seen in the past year?
We had such an influx of new shooters that the demand for beginner level instruction became the highest demand we have. I feel that's where the highest level of need and the highest level of responsibility lies. We're meeting people at their levels – not figuratively but literally. Adaptive shooters, individuals who have fused wrists, severe arthritis, macular degeneration, human things with aging and life. You have to be able to solve that person's problem.
What would you like to see change in the next few years?
I would like to see more youth shooters join us in the next few years. We've seen a much older demographic join us; I would like to see millennials come to the table and I think we have a great opportunity to bring them here. I'd like to see more families teaching their children or hiring proper instructors to teach them. I'd like to see more young people getting involved in a structured safe, educational environment. That would be the movement that would make me most proud.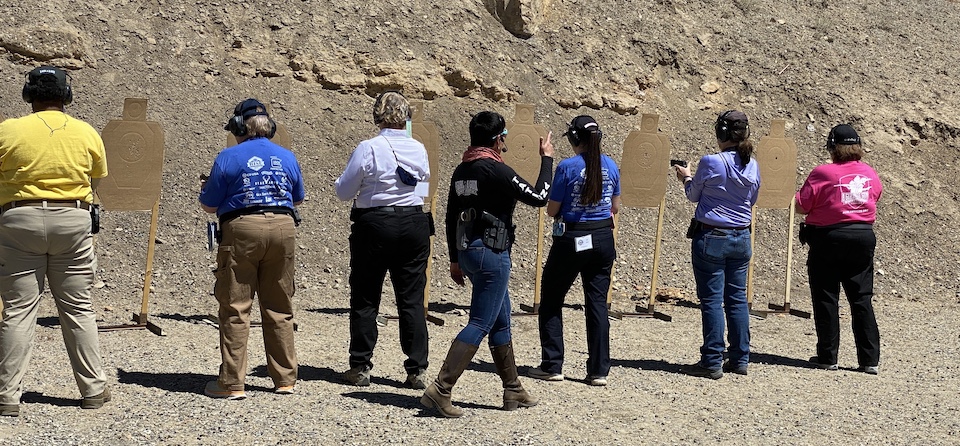 What are the logical steps for training for personal defense?
You need to master and become proficient with the firearm itself, at a skills level. You need to establish a solid base of skills set. We then start adding techniques, which are the problem solving, the strategies of applying the skills. Then we add procedures, a culmination of the prior two. Then we can get into "tactics." Our application of knowledge to a problem at hand, which is really more about thinking strategy and gun application than it is about fancy dance moves or routines.
What is your schedule looking like over the next few months?
Packed. I get to take a little break during the summer "break," meaning I'm home for like two consecutive weekends, which is awesome. I like to do a staycation in Maine, during its most beautiful enjoyable season which is you know, June, July and August. However, it is a packed schedule through the end of the year. I only go to venues where I'm invited. I never solicit, so it's always a great honor to be invited to come out and train in different communities all over the country. Most programs are sold out with waiting lists through the end of this year and booking into 2022. And that is a huge honor. Huge.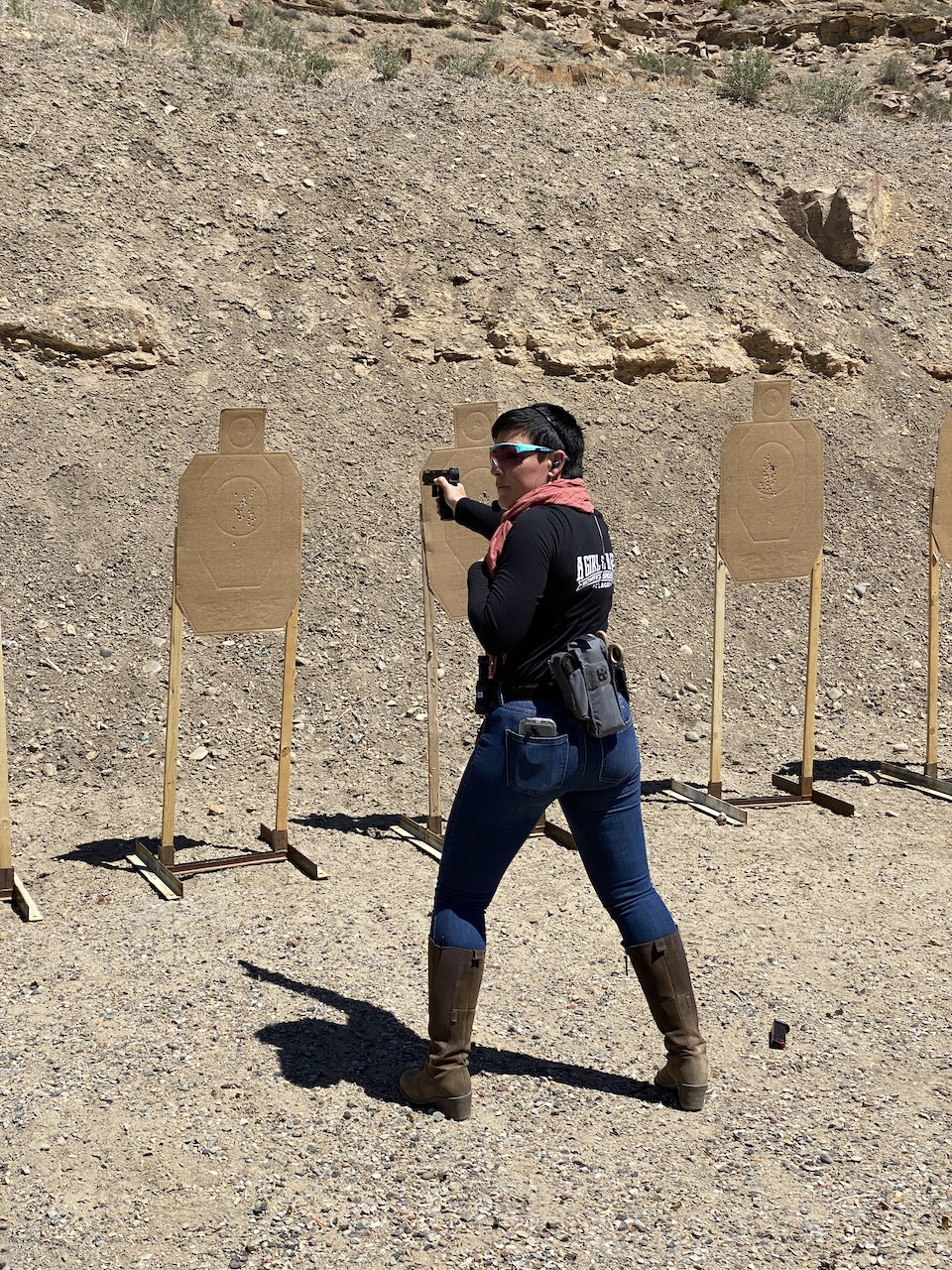 What do you do with the sea glass you find?
We build sea glass jars. They're just these mason jars that start accumulating and filling. Once upon a time, when I was a little girl, my dad built a light table. Beautiful octagonal shape glass light table with frosted glass. We put all that sea glass on top of that and it illuminates it from below with the solid plate glass above. The kids will draw pictures, and with the different colors of the glass, it's just this kind of magical thing we have in our family.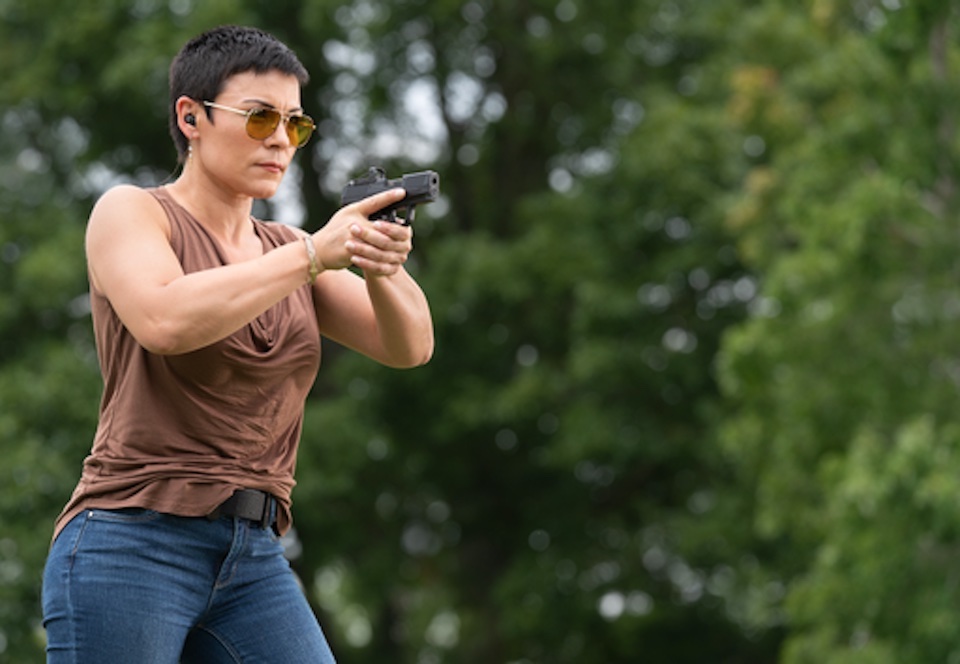 You look very fit, how do you do it?
I get the majority of my steps in at the range, running the line. And chasing two little kids around. That's the majority of it to be honest. However, I learned a ton about shooting stability from taking yoga. I never realized what I needed to apply in my body to achieve my goals. So, me trying to do the same thing as 6-foot-5, 300-pound dude, I better learn how to use what I've got. And I learned more about that from yoga than I did at gun camp.
How people can find your classes?
My name is my brand and my website and all of my social. So TatianaWhitlock.com, on Facebook, Instagram, and LinkedIn, it's all Tatiana Whitlock.
About Nancy Keaton

Nancy Keaton is a retired college administrator, president of her local gun club, competitive shooter and freelance writer whose work has appeared in A Girl and A Gun Women's Shooting League, "American Shooting Journal," "American Concealed," "Northwest Meetings + Events," and other publications. She enjoys writing about a wide variety of topics and interviewing ordinary people doing amazing things. To see a compilation of her writing, check out https://nancykeaton.contently.com. View all posts by Nancy Keaton →