Book Review: 'Wild Child: Adventure Cooking With Kids'
We asked a teenage writer and avid outdoors girl to review this new book, "Wild Child: Adventure Cooking with Kids," for us. Anna checked it out cover to cover, and we will be seeing a recipe in the near future from her. ~ BB
"Think of this book as your great outdoors game plan." From abalone to zucchini, "Wild Child: Adventure Cooking With Kids," by Sarah Glover, has it all. Fun-filled and kid-friendly, "Wild Child" is a must for your next trip to the great outdoors, or even for everyday cooking.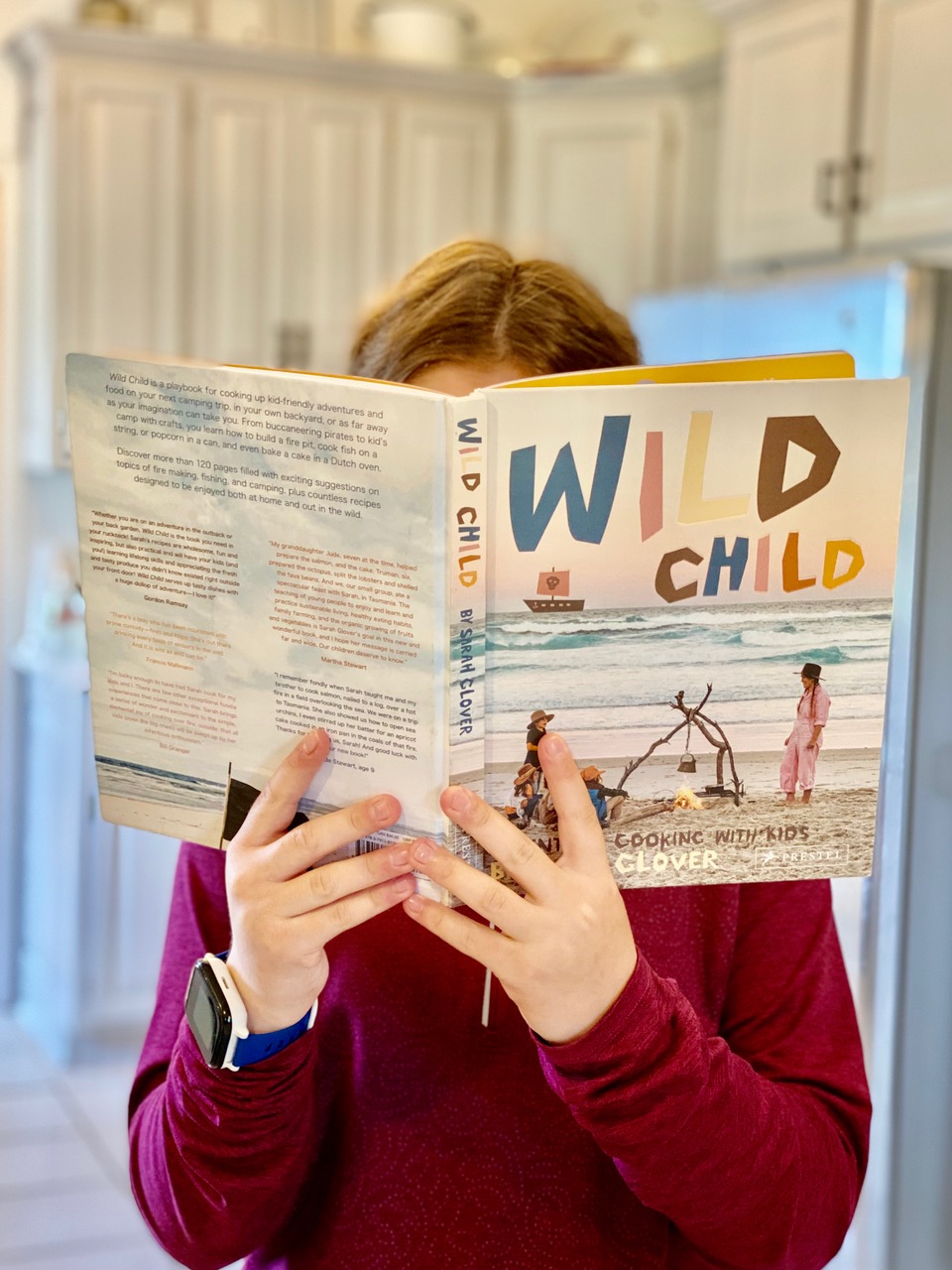 Sarah Glover combines great food with humorous writing. She talks about each chapter and recipe with a lot of enthusiasm, and there is a great introduction. She starts out by saying, "I'll never forget the first time I caught a fish. Sure, twelve-year-old me wasn't crazy about gutting it …" An intro like that certainly has me hooked, though not as much as the fish caught in several recipes. I read this cookbook back-to-back; it was entertaining, and it made me hungry!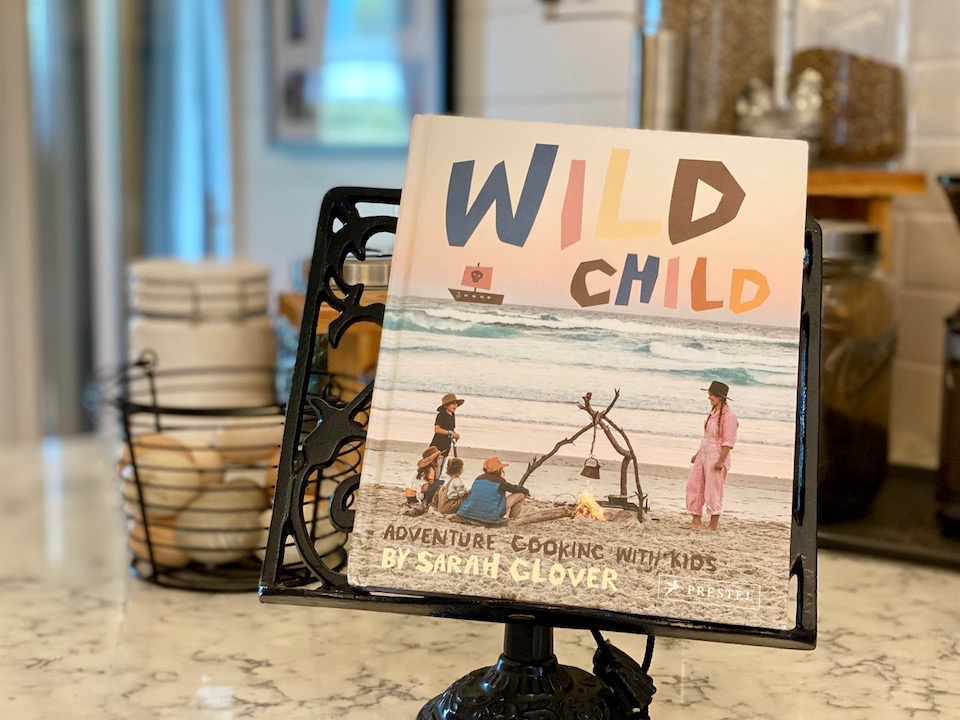 Review of "Wild Child: Adventure Cooking With Kids"
From a diet and health standpoint, all of the ingredients in "Wild Child" are organic, fresh, wholesome, and occasionally, as in bread for certain recipes, homemade. Many of the recipes are gluten and/or dairy free. Since I'm gluten free, I greatly appreciate that. There is a wide variety, and plenty of substitutions as well. Don't like venison? Have some chicken! Can't get abalone? Use some prawns! There are also recipes for every meal of the day, including snacks and dessert!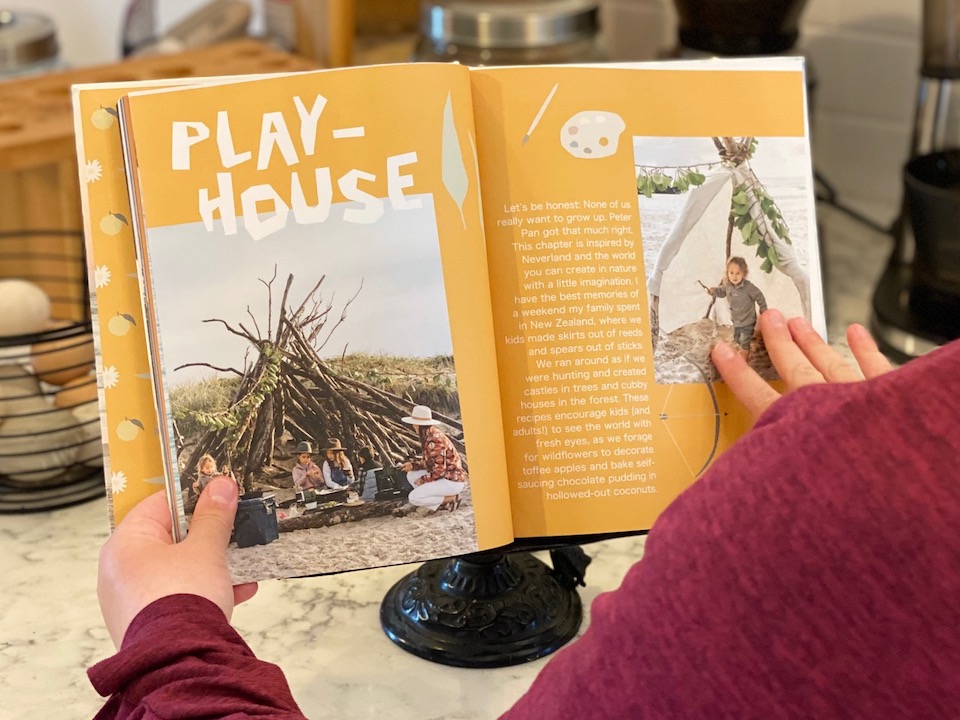 There are five different sections of recipes, but one that I've been eyeing is the Sea Lettuce Cups (page 33). It's like a Chinese lettuce wrap, but with abalone and some vegetables for the filling. This recipe also has its own sauce. I'd also like to try Sarah's Mud Cakes (page 95). Lots of chocolate, coconut, dates and black beans – what could go wrong?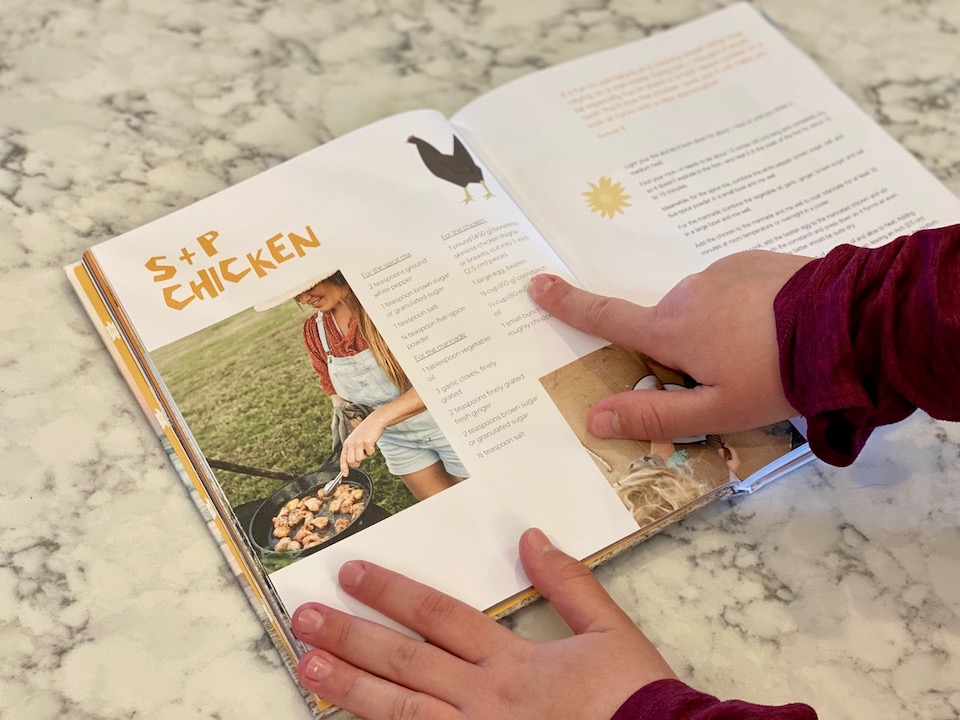 "Wild Child"is colorful and very user-friendly, with lots of great photos and easy-to-read recipes. Each recipe has at least one step that kids can do, too. Not only is "Wild Child"easy to use, it also comes in hardcover, so it won't get ripped or bent too easily if you decide to take it on your camping trips. Sarah makes sure that the reader has all the information they need in terms of equipment, food and even how to build a fire. She also tells you how to use her cookbook, with some great tips.
Constructive Criticism
There are only a few things that I think would have made "Wild Child" better. I found the table of contents a little difficult to read, though it may be because I am so used to the traditional type of table of contents found in novels and such. "Wild Child's" table of contents was spread out in a zigzag and written as though it was a list. "1. Intro," etc. Also, I feel that it would be useful to compile all of the sauces, dips, etc., into one chapter. Those particular recipes were spaced out, while multiple recipes would call for a certain sauce. Last, I wish that Sarah had included temperatures and times for cooking in an oven. She does in a few recipes, but not too many. I feel that this would be great for families who decide to camp out in their living room, or can't camp at all.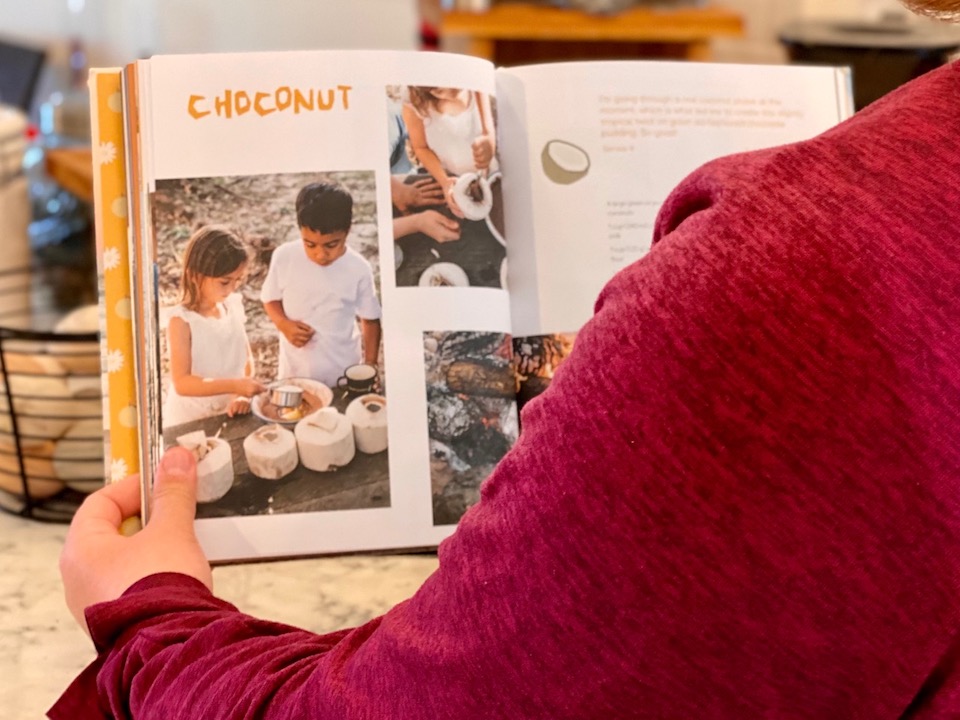 Overall, I think kids and adults will love this cookbook. I know I greatly enjoyed "Wild Child," and look forward to making these recipes, and some memories.
Purchase "Wild Child: Adventure Cooking with Kids" here.
Read more of our book reviews here.
About Anna

"Anna" is a teenage girl who loves to write, read, and do just about anything artsy. She enjoys writing about nature crafts and her experiences while learning to hunt and cook wild game. Anna firmly believes that backyard chickens lay the best eggs and that spending time outside with her flock every morning will start the day off happily. She is extremely grateful to her best friend, who inspired her to really take writing seriously. You can find her lost in her latest idea or listening to her sister "Rose" read book quotes. View all posts by Anna →