HEX Red Dot Optics from Springfield Armory
Have you heard of HEX, Springfield Armory's own line of optics? It's a special project to develop superior optical support for firearms. Built from premium materials, all HEX red dots are thoroughly tested and backed by a lifetime warranty. Currently, Springfield offers two sizes in the line, the Dragonfly and Wasp.

Sponsored by Springfield Armory
Why Use Red Dot Sights?
During the past few years, I've noticed an increase in students using optics on their handguns. Most of the time, when I question them about their change from iron sights to red-dots, I get the same answer: "My eye sight is not as good as it used to be." OK, fair enough. I get it. I'm at the point where I now have readers at numerous locations around my house, in both cars and at least one or more pairs in my purse. So, when Springfield Armory offered to send me one their new HEX optics, I decided to give it a try.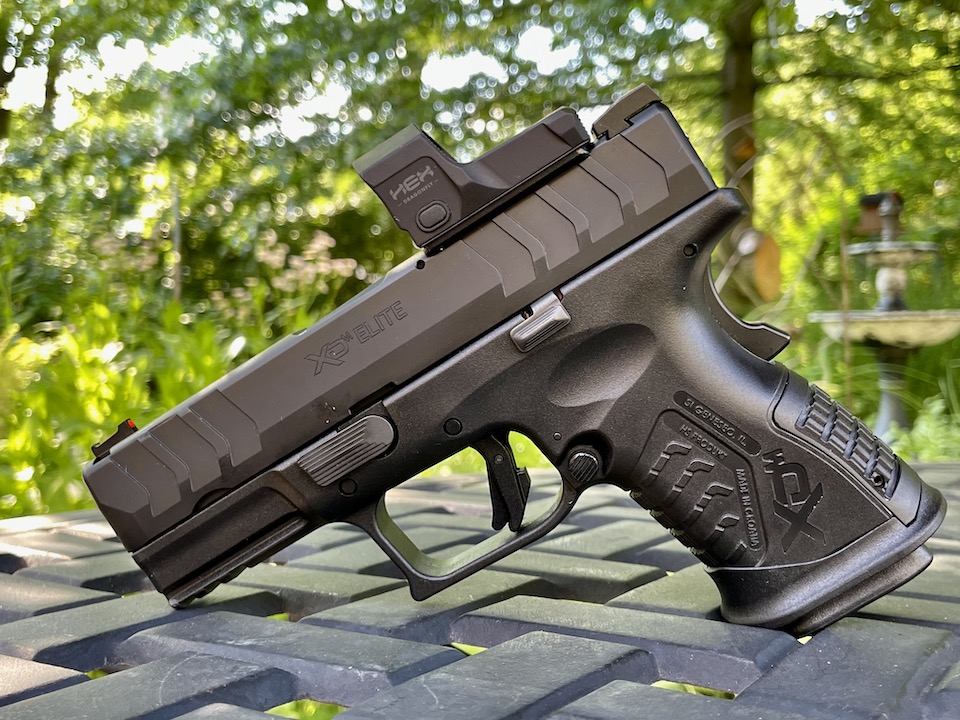 HEX Wasp Micro Red Dot Sight
For those looking for red dot sights for their concealed carry pistols or offset rifle mounting, a direct, low profile mounting HEX Wasp is the way to go. It's always on, auto-dimming sensor regulates proper dot brightness based on always changing ambient light conditions.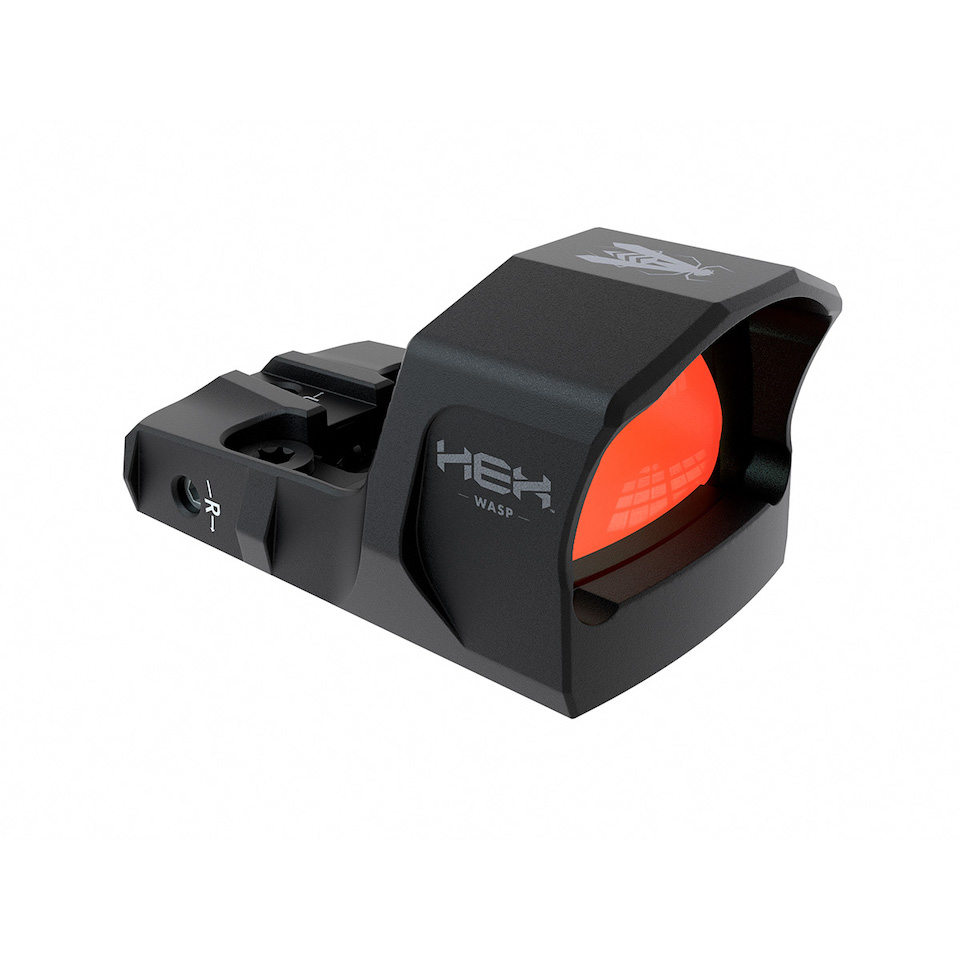 Features:
Red 3.5 MOA dot
.5 MOA adjustment (90 MOA windage and elevation)
.95-inch w x .86-inch h x 1.6-inch l
0.7-ounces
6061 T6 hardcoat anodized aluminum housing
Glass lens, scratch resistant / anti glare coating
IPX7 waterproof
CR2032 battery included – 65,000 hours
16 hour auto-off feature prevents battery from draining
Two sets of screws included
Fits Springfield's Hellcat OSP and XD-S Mod.2 OSP
The HEX Wasp is a rugged, reliable companion for your optics ready everyday carry.
MSRP: $299
Find more information on the Wasp here.
HEX Dragonfly
For a more versatile red dot sight, perfectly suited for pistol rifle and shotgun applications, look to the HEX Dragonfly. A manual brightness adjustment gives you maximum control.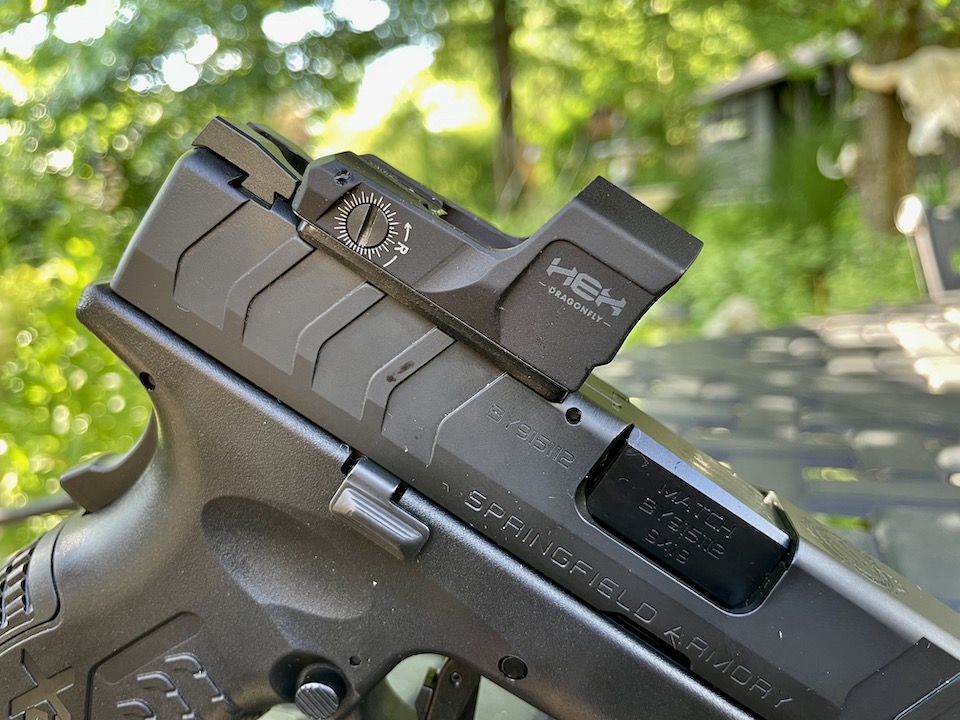 Features:
Red 3.5 MOA red dot
1 MOA adjustment (160 MOA windage and elevation)
1.14-inches w x 1.01-inches h x 1.9-inches l
1.2-ounces
6061 T6 hardcoat aluminum housing
Glass lens, scratch resistant / anti glare coating
IPX7 waterproof
CR2032 battery included – 100,000 hours
Manual on/off, 8 levels of brightness adjustment
16 hour auto-off feature prevents battery from draining
Three sets of screws included
Low profile Picatinny mount included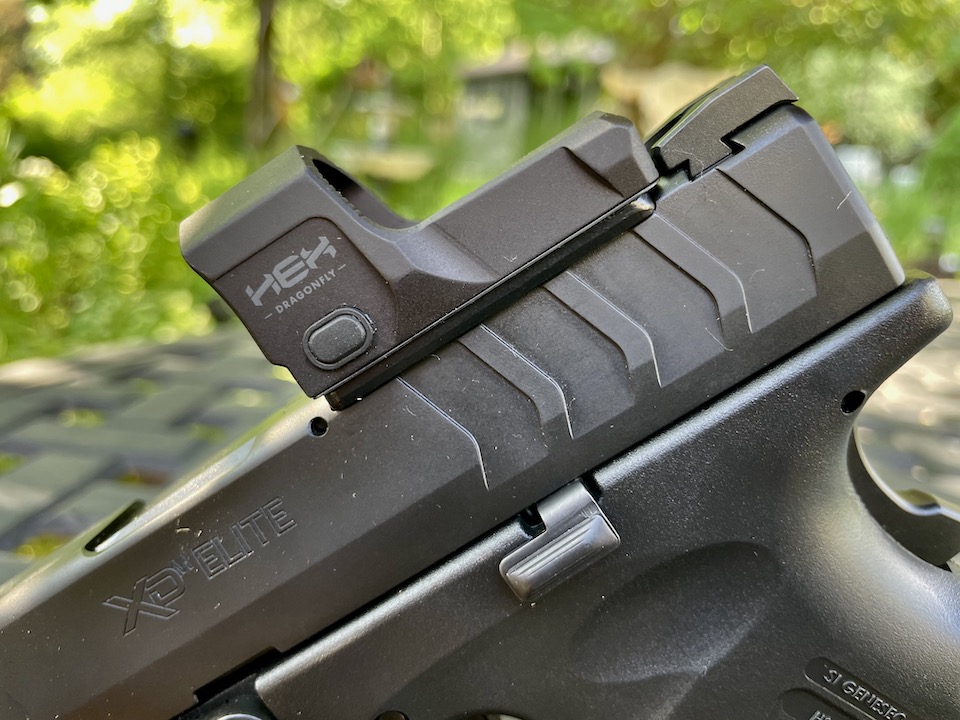 HEX Dragonfly's durable, standard size reflex red dot delivers lightning-fast target acquisition which sets you up for faster follow up shots.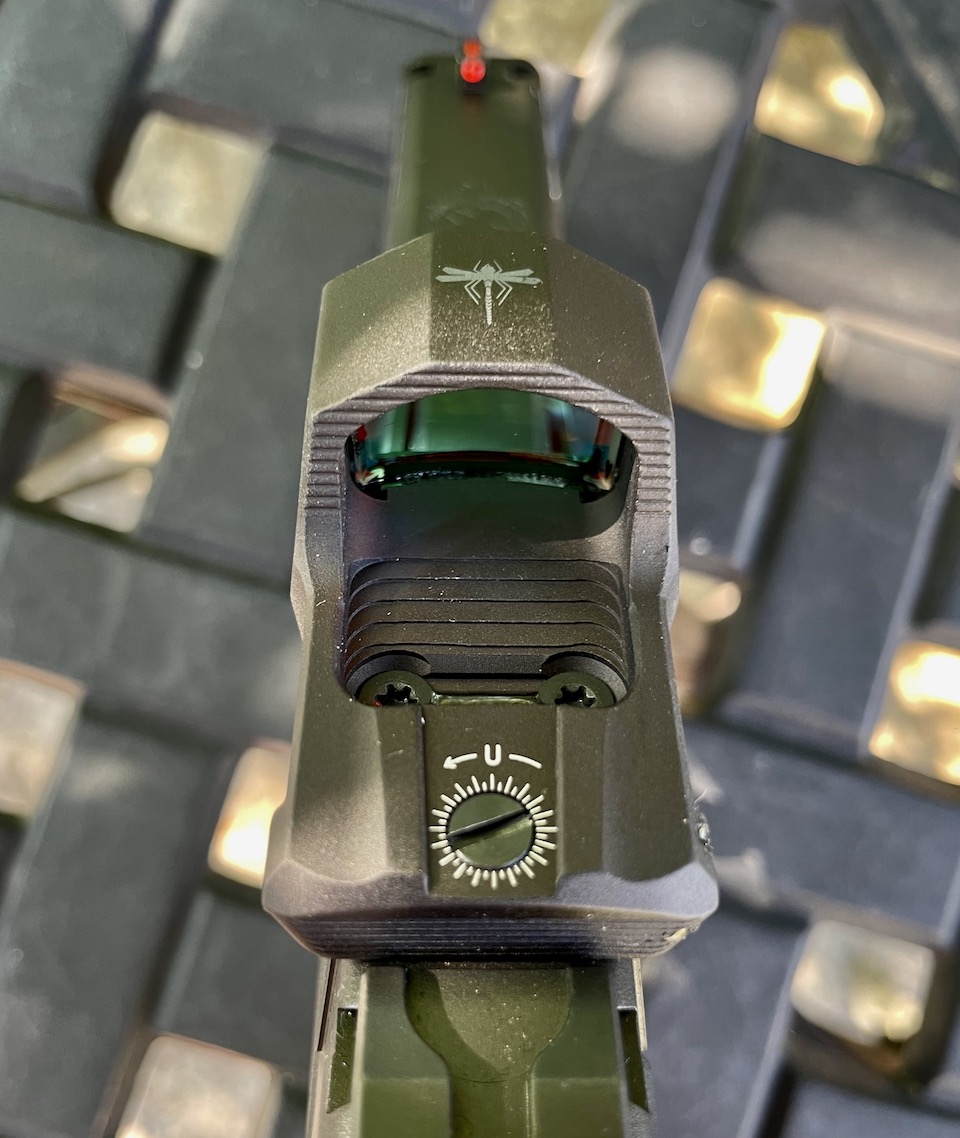 MSRP: $249
Find more information on the Dragonfly here.
My Red Dot Journey
I now have a Springfield Armory XD-M Elite 3.8-inch OSP handgun with a HEX Dragonfly mounted on it (MSRP: $818). Once I become a little more familiar with it, and the workings of the optic, I'm going to begin with dry fire practice. That however is for a future article, perhaps even the beginning of a series.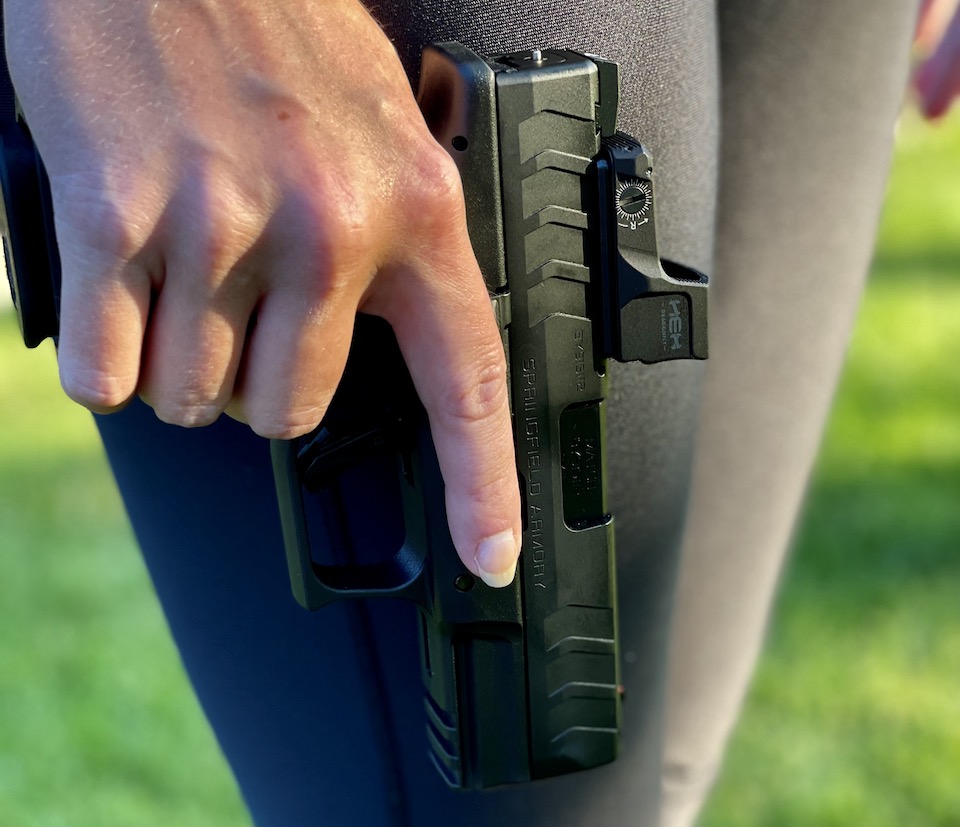 HEX Warranty
HEX repairs or replaces its products if rendered damaged or defective, at no cost to the consumer with its HEX Lifetime Guarantee. Replacement products are offered for HEX products that are not repairable. This excludes intentional damage, misuse, cosmetic damage that does not affect performance, loss, theft or unauthorized repair or modification.
For components not included under the HEX Lifetime Guarantee, a HEX electronic limited five-year warranty covers any electronic defects in materials and workmanship. This warranty lasts for five years from the date of manufacture. If, during that five-year period, a HEX product is found to have electronic defects in materials or workmanship, HEX will repair the product, at no charge to the consumer. If a product cannot be repaired, it will be replaced.
About Michelle Cerino

Michelle Cerino, aka Princess Gunslinger, entered the firearms industry in 2011 when Cerino Training Group was established. She immediately began competing in both 3-Gun and NRA Action Pistol, becoming a sponsored shooter. Michelle is currently a columnist and Managing Editor of Women's Outdoor News, as well as owner of Pervenio LLC. She also manages social media for Vera Koo and GTM Original. Michelle encourages others to step out of the comforts of home and explore. View all posts by Michelle Cerino →