Kayaking Excursion Unravels Into Chaos
While on a kayaking excursion, Carlos was struggling in the waters of the Pacific Ocean off the coast of Hawaii when my daughter, Shane, arrived at a harrowing thought: This might be it.
I'm thankful to report that it wasn't "it" for Carlos. My husband is alive and well, after surviving a scare during our family's kayaking excursion in March.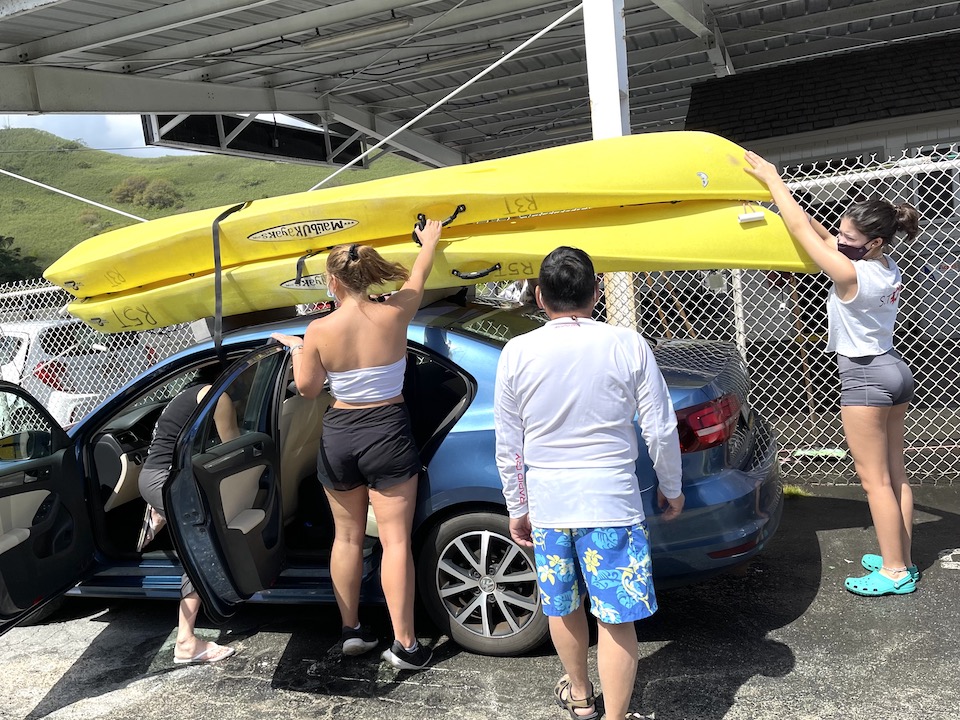 Carlos and I kayaked in the open waters off Lanikai Beach with our daughters Christina and Shane and granddaughters Allie and Mia. We headed toward the Mokulua Islands, about a mile off the shore. Skilled kayakers setting out in good conditions can arrive at the island in about 30 minutes.
That wasn't our experience.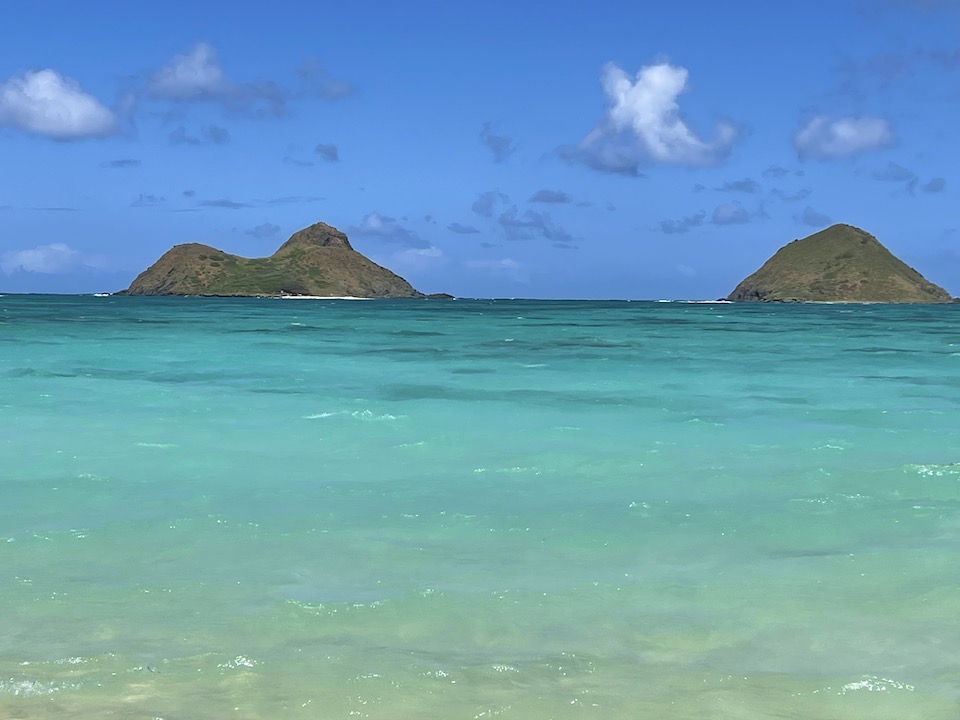 The weather took us by surprise. We later learned that the wind reached 23 miles per hour, causing rough waters. We kayaked in pairs, and we all capsized at one point or another. Shane and Carlos paired together. They capsized three times. Christina and I were in another kayak, and we inadvertently lost contact with our companions for a while.
Basically, our kayaking excursion unraveled into chaos.
And yet, I came away with a mission: I want to return and do it again.
Entering this kayaking trip, I felt very afraid, but despite the fact that I wound up in the water, struggling to get back on board, I am no longer fearful. I experienced potential disaster and walked away in one piece. That gave me a sense of assurance.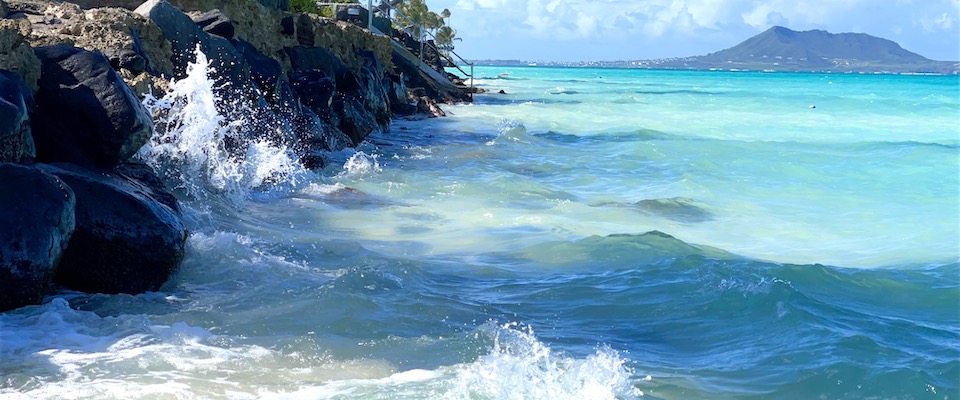 Next time, I will be better prepared.
Having the goal of returning will motivate me to improve my upper-body strength, so that if I capsize, I can more easily pull myself back into the kayak. I stopped weightlifting after I retired from competitive shooting and lost some upper-body strength. I must remedy that. During the summer, I will work to improve my strength by pulling myself up out of the side of our pool. That way, if I capsize next time, I will have developed the strength and worked on my technique to pop out of the water and back into the kayak.
Next time, we will be better prepared, too. We'll more closely monitor weather conditions, and it would be wise if we avoid going in March, a windy month.
Shane also plans to employ a guide for our next excursion and to bring along an ocean beacon to enhance safety.
I hadn't been to Hawaii in nearly 10 years before we made the trip this spring. Shane had bought a resort condo at Ko Olina Beach in Oahu that offered spectacular views of a golf course and the beach. I loved getting reacquainted with Hawaii's beautiful aquamarine waters.
Shane had previously traveled to Hawaii in December, and she did the kayaking trip. She didn't run into much issue on that voyage, so she thought it would be a good activity for us.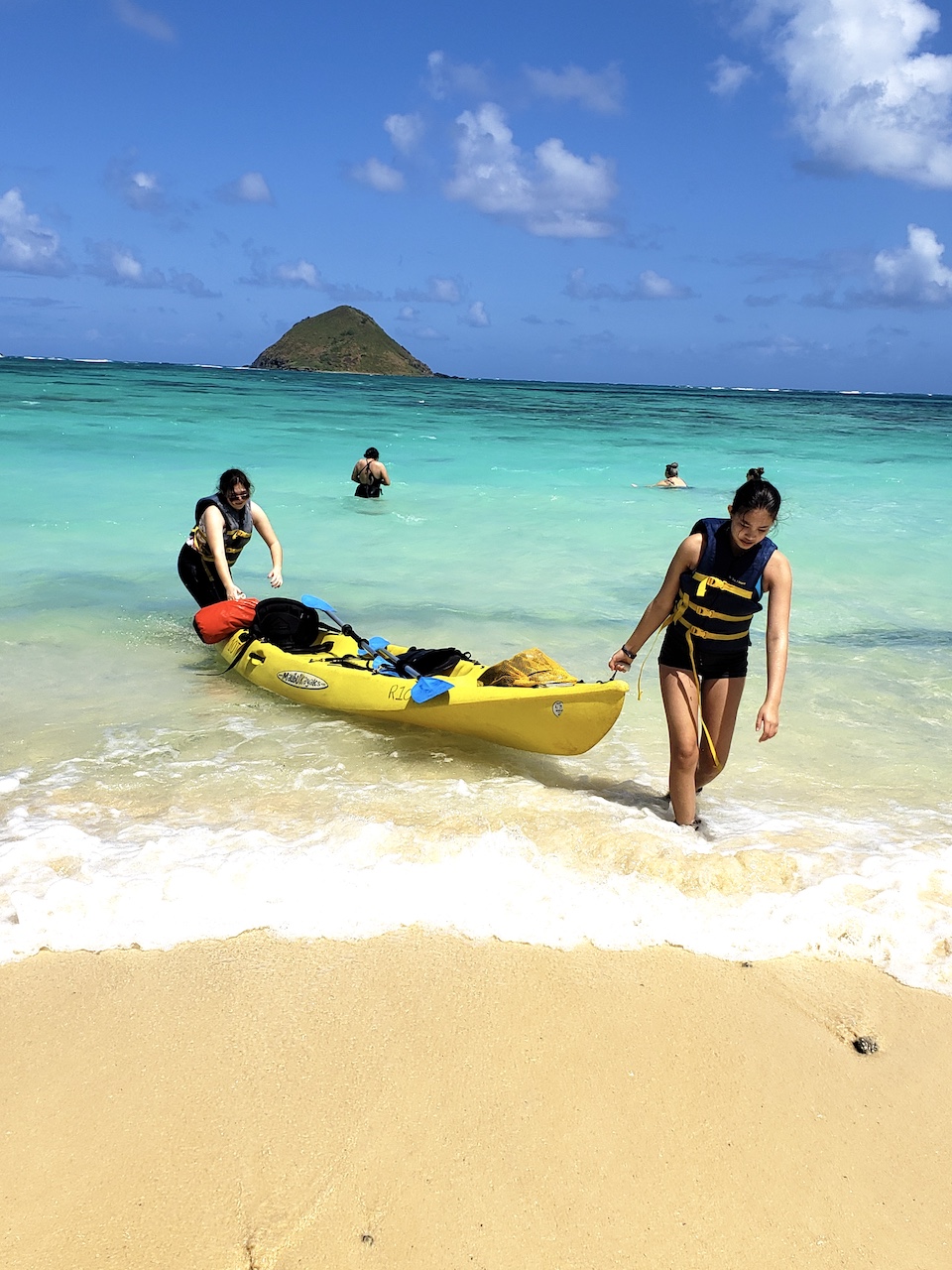 Shane has an adventurous spirit. Carlos and I got our children accustomed to the outdoors when they were kids – we backpacked, camped, downhill skied and water skied – and Shane has repaid the favor. She's an avid rock climber, and when Carlos and I were in our 50s, she took us climbing in Yosemite.
So, because we still looked fit, she figured kayaking in the Pacific Ocean in our 70s would be no trouble. But, although Carlos and I have not lost our sense of adventure, we're not as spry as we used to be.
I'm afraid of water, and I worried about the excursion the night before we were initially scheduled to go. The booking company canceled the trip for our original date because of the weather, so we rescheduled for the following day. Once again, I worried the night before.
Christina is very strong, so I wanted to partner with her. She sat in the back of the kayak, giving her more control. Shane gave me a shore lesson on how to paddle before we set sail.
As we departed the shore, I saw an older gentleman laughing at us. I should have taken that as a warning that we may be in for trouble.
Christina and I took off at a feverish pace. She offered me a chance to rest at a few points, but I felt very determined, and we kept forging ahead.
We ran into trouble as we neared the island. Christina suggested we wait for the others before heading ashore.
Christina had seen Carlos and Shane paddling behind us about five minutes previously, but this time when we looked, we didn't see them. We did see Aly and Mia turning back, though, and Christina suggested we turn back, too.
When kayaking the open sea, you need to meet the waves at a perpendicular angle to keep from capsizing. As we turned, a wave came upon us. We weren't perpendicular to it. The next thing I knew, Christina and I were in the water.
All I could think of is the advice Carlos had given me: If you capsize, stay with the kayak.
"I'm so sorry, Mommy," Christina kept repeating while we were in the water.
I was wearing a life jacket, so I didn't think I would drown. Nonetheless, getting back into the kayak proved a great challenge. I didn't know how to leverage my strength properly, but with Christina's help, I inched my way back into the kayak. Once Christina got back into the kayak, we headed back to our launch point, having never reached the island.
But when we arrived back on the beach, the rest of our group was nowhere to be found. Christina went on a frantic search but couldn't find sight of any of our family.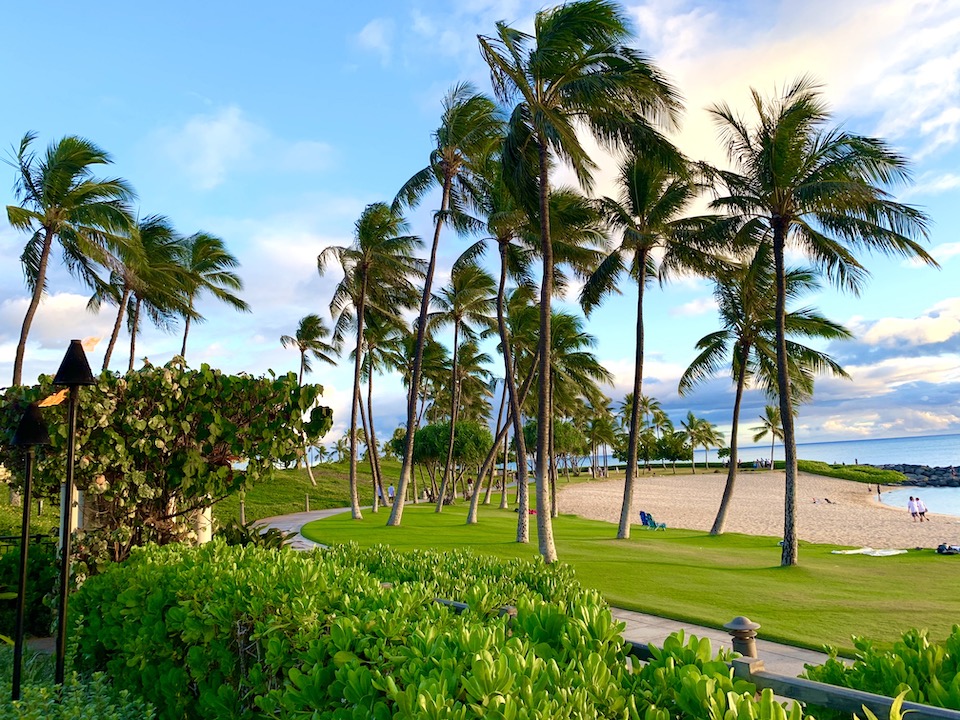 Meanwhile, Carlos, Shane and the girls were on the island.
In the chaos, we had gotten our wires crossed. The other four thought we had continued to the island, while we thought they had returned to the beach.
They grew concerned about our whereabouts while we worried about theirs. They tried calling Christina, but there was no signal. Thankfully, Aly and Christina have a Life360 app on their phones that offers GPS tracking. Aly could tell through the app that we had returned to the beach, so they headed back.
Making it onto the island had been a real struggle for Carlos. He had made a small motor to help propel his kayak and ease his share of the paddling, but he had to shut it off because it didn't work quite right.
After Carlos and Shane capsized for the first time, Aly and Mia had turned back to help stabilize their kayak so they could reboard. Carlos and Shane encountered more trouble on their approach to the island.
The waves were bigger near the island, and they continued paddling but struggled to inch forward. Waves were coming from two directions, requiring them to pivot the kayak to meet each wave at a perpendicular angle. They couldn't get the kayak turned in time to meet one wave and capsized. Carlos struggled to get his feet under him and kept getting swept under by the waves while Shane struggled with the kayak. Thankfully, two guides who were on the island saw Carlos and helped him ashore.
By that time, the wind was really picking up, and most of the people who had been on the island were fleeing like rats on a sinking ship.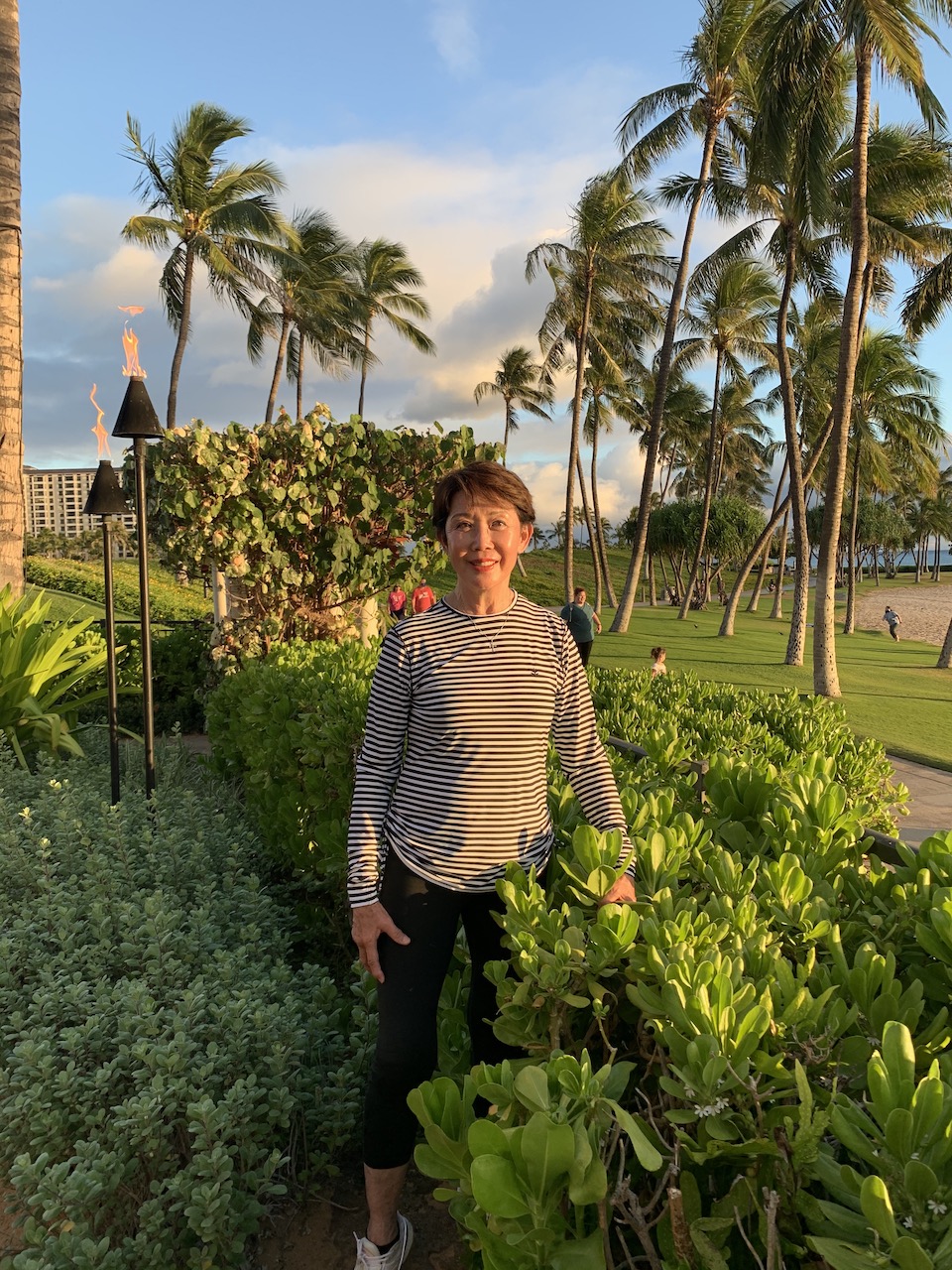 Despite Carlos' struggles, he too is ready for another attempt. He's very handy, and he's already making plans for a new contraption he can build to assist him.
We had a brush with danger during our trip, but surviving the worst buoyed our desire to try again. At our age, it is so important to have challenges to keep our body and mind sharp.
Next time, we will be better prepared and a little wiser in our approach, and I aim to be more fit, so that I am prepared to tackle the challenge.
About Vera Koo

Vera Koo is a first-generation Chinese American woman. She's a wife and mother, author, entrepreneur and retired competition shooter. Along with two published books -- "The Most Unlikely Champion" and "Wisdom and Things: Essays From an Unlikely Champion" -- she writes her column, Vera Koo, at "Women's Outdoor News." View all posts by Vera Koo →