Primal Pioneer: Ground Venison Big Mac Salad
We welcome bloggers Jennifer and Mike Shreckengost to our esteemed group of featured bloggers from the outdoor world. They are a husband/wife team that hunts and prepares wild game dishes together. Their blog is called Primal Pioneer, and has this mission: "Primal Pioneer is about reconnecting with our primal roots with respect for our lands, natural resources, and its natural inhabitants. We support humane conservation and preservation of wildlife." For their debut at The WON, we've chosen this lip-smacking rendition of a ground venison Big Mac salad, which our associate editor Jackie made for her family, and they … loved!

Dive into this fresh Ground Venison Big Mac Salad this season! Venison meat recipes don't have to be boring and heavy. This elevated wild game recipe brings all your favorite flavors of a Big Mac sandwich into a lighter salad alternative!
I know most ground venison recipes tend to be on the heavier, comfort food side of things. Don't get me wrong, I do love a good venison comfort food recipe, like our Venison Lasagna Stuffed Shells. But, sometimes we like to lighten things up, especially in the summertime. This ground venison Big Mac salad is the perfect solution!
INGREDIENTS NEEDED: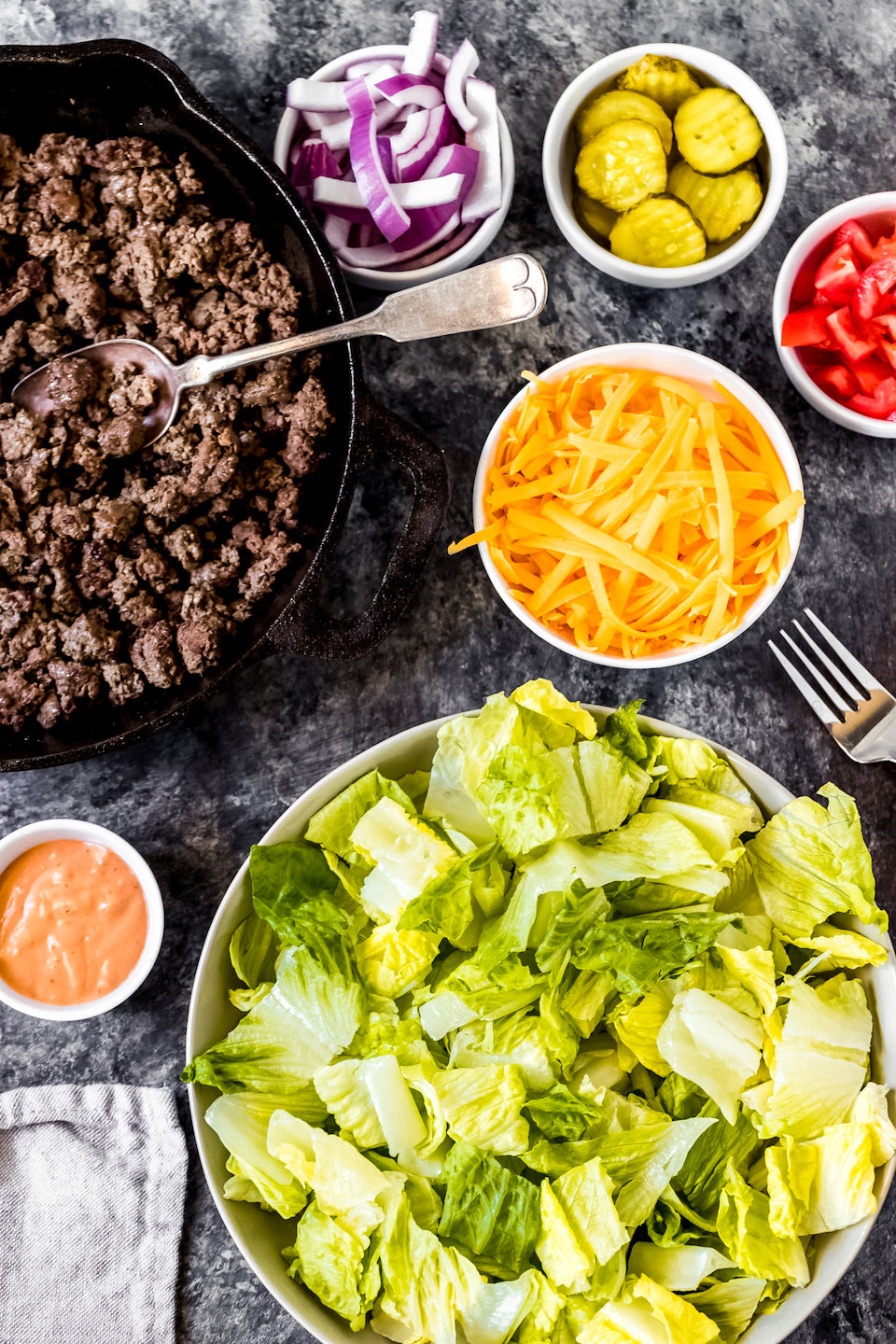 1 pound ground venison
1/2 tsp. salt
1/4 tsp. pepper
4 cups chopped romaine hearts
1 cup chopped red onion
1 cup shredded cheddar cheese
2 Roma tomatoes – diced
1 cup sliced dill pickles
4 Tbsp. Thousand Island dressing
HOW TO MAKE A GROUND VENISON BIG MAC SALAD
In a large skillet, add the ground venison meat and season with salt and pepper. Brown over medium heat until cooked through.
While the meat is browning, chop the red onion, romaine, and tomatoes, and set aside.
Continue reading, Ground Venison Big Mac Salad, from our friends at Primal Pioneer here.
Visit Primal Pioneer for more delish wild game recipes.
About The WON

The Women's Outdoor News, aka The WON, features news, reviews and stories about women who are shooting, hunting, fishing and actively engaging in outdoor adventure. This publication is for women, by women. View all posts by The WON →