Review: T4E HDP 50 Pepper Ball Self-Defense Pistol
Lanny Barnes reviews the T4E HDP 50 pepper ball self-defense pistol. As a firearms trainer, she is aware of the growing need for self-defense – whether it is lethal or non-lethal in nature.
T4E HDP 50 Pepper Ball Self-Defense Pistol
Self-defense – it is something that is on most people's minds right now. The big questions people are asking themselves are, "Am I prepared?" and "Can I actually use a firearm?"
Let's face it, firearms aren't for everyone. Yes, everyone has the right to use one so long as they are not a convicted felon, etc., but some people just don't feel comfortable enough to carry one or do not have the training to effectively use one in a self-defense situation. Luckily, there are now more options for people to still protect themselves in this dangerous world we are living in.
I am a three-time Olympian and professional shooter and I teach training courses all over the country for self-defense and basic to advanced handgun. Many of the students I run across are looking for a way of protecting themselves and just aren't sure they are ready for a firearm, aren't comfortable using one, or the simply can't carry one because of their state's regulations.
Review of T4E HDP 50 Pepper Ball Self-Defense Pistol
I have discovered a new self-defense device that can solve many of these problems. It is the HDP Prepared 2 Protect Pepper Ball Self Defense Pistol by T4E (T4E HDP 50), a product of Umarex (P2P). You do not need a permit to carry one and can use it just about anywhere.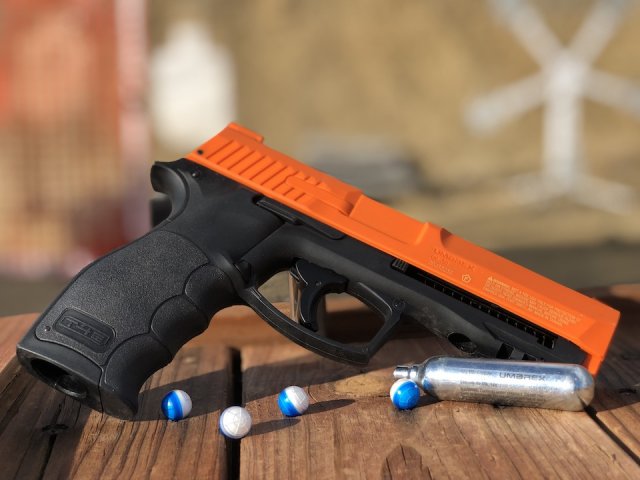 I still recommend you check your state's regulations, but it might be a great self-defense option if you live in a state that doesn't allow the use of a centerfire handgun. Not only that, but this option is simple and easy to use, making it an ideal option for self defense. When the time comes for you to defend yourself, you don't want to deal with something that is cumbersome and difficult to operate. Simple and effective are a great recipe for self defense.
This 1.5-pound device is a less-than-lethal self-defense device that launches .50 caliber pepper ball, rubber ball, or marking ball rounds for training and self-defense traveling at 375 fps and has a 12-foot radius of pepper dispersion.
You do not need a lot of training to operate this device; however, training is always advised to help prepare you for self-defense situations. What I like about this option is that it has an effective range two-times that of a pepper spray, which can give you more opportunities to put distance between you and a threat and ultimately hustle yourself to a safer location.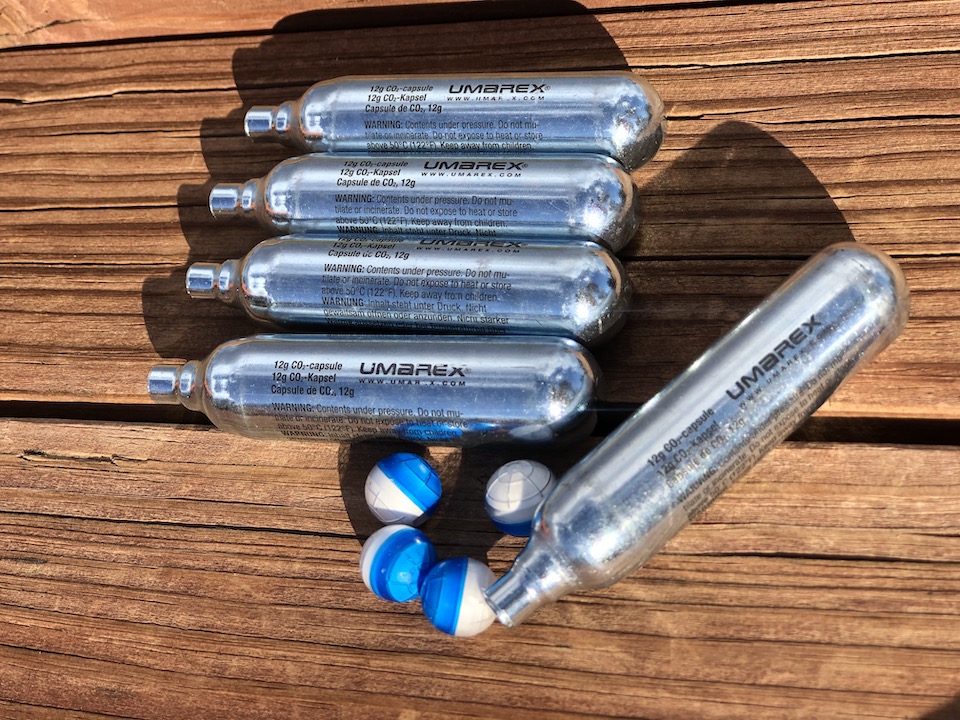 The CO2 capsule isn't activated until you tap the bottom of the pistol grip, which allows instant activation and a guarantee of optimal power source when the need arises. Simply tap the bottom of the pistol grip, aim and squeeze the trigger. It is that simple (Did I mention that simple is a great recipe for self defense?). Having the CO2 cartridge on quick activation and not always under pressure allows an extra benefit of safety knowing that it will not go off unless activated and you will have plenty of CO2 to get that projectile to its target.
Training with the P2P
The P2P is also easy to load and train with. You can set up training in your back yard with a good backstop. On top of that, the rounds are not going to break the bank (like the prices of regular ammo is these days). This device also is easy to load and operate, making it an ideal option for self defense.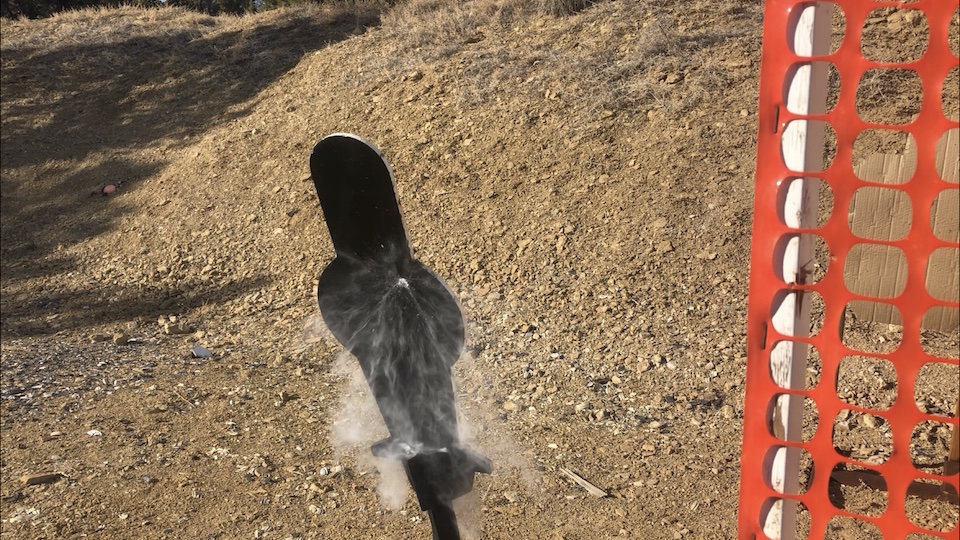 Change (Reload)
Changing the CO2 cartridge is as easy as a few turns with a provided Allen wrench and the loading is much easier than loading your standard pistol magazines. Putting pepper rounds on your target out to 20ft is as easy as point and shoot. Since the pepper cloud will spread up to 12ft, if the threat has padding, like a thick coat, that might prevent the ball from breaking, keep in mind you can fire at the ground of a threat's feet or a hard object next to the threat to ensure the pepper rounds bust and the debilitating cloud makes its way into the respiratory system.
If you are looking for a way of protecting yourself and your family, check out the Prepared 2 Protect Pepper Pistol from Umarex. It might just be what you are looking for and help save your life or the life of those around you.
About Lanny Barnes

Lanny Barnes is a three-time Olympian in Biathlon, as well as a National & World Champion in several shooting disciplines. She is currently teaching courses to military, law enforcement and competitive shooters on physiological and psychological aspects of shooting and is the director of Commercial Sales for HIVIZ Sights. Lanny and her twin sister spend much of their free time traveling around to schools, 4-H clubs, Boys & Girls Clubs, etc., talking to them about following their dreams, setting goals, and leading a healthy active lifestyle. Taking wounded vets and terminally ill kids on hunts through Freedom Hunters and OE4A is also one of Lanny's passions. View all posts by Lanny Barnes →