Ultralight Telescopic Rod Offers Versatile Fishing
Women's Outdoor News is pleased to welcome Camping World and Gander Outdoors aboard as new sponsors. Jenny Anderson, the "Girl of 10,000 Lakes," pens this first post for them. She recounts a memorable experience fishing for lake trout in the Boundary Waters Canoe Area ("BWCA") using a telescopic rod from Camping World. – The Editors
There's nothing quite like canoe camping in the Boundary Waters Canoe Area Wilderness.
Sponsored by Camping World
It's one of those trips that should be on everyone's bucket list, if not for its untouched forests, pristine lakes, waterfalls, unique granite cliffs and wildlife — then for its incredible fishing.
Portability With Ultralight Telescopic Rod
The BWCA has challenged me in many ways, but the number one lesson I've learned from it is this: less is more.
In fact, carrying less gear makes all the difference when hiking through several portages ranging from 100 to 300 rods with rapid elevation gain, all while carrying a canoe and canoe pack filled with ultralight camping gear.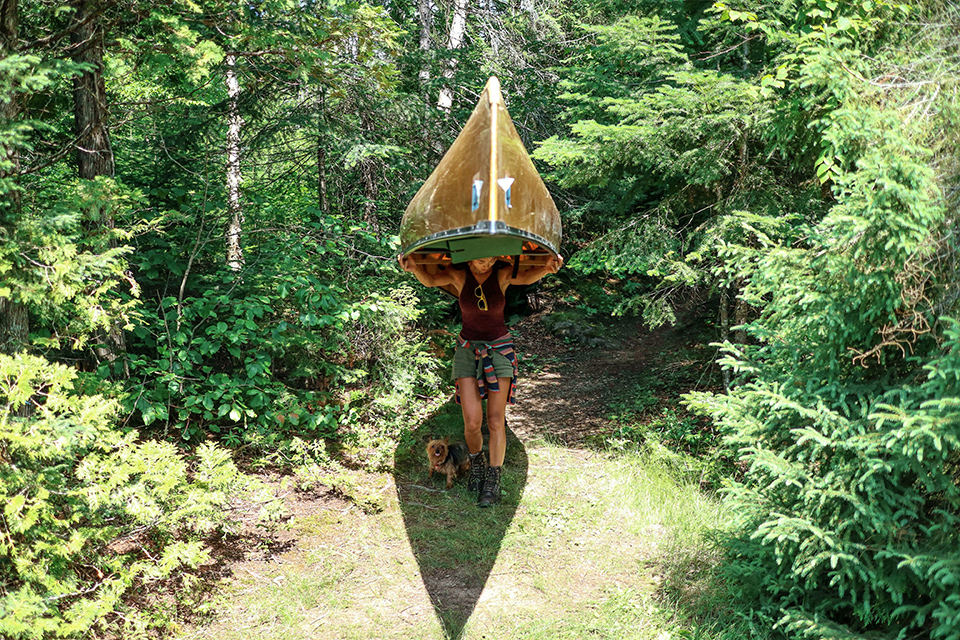 I get excited every time I think about camping under the stars in the BWCA. But what gets me giddy with happiness are the monster lake trout. They get BIG, especially in lakes that are too difficult to access. They're a major rush to reel in.
A Fishing Trip for the Memory Bank
During one of the most memorable BWCA trips, my husband, Nick, and I invited four of our good friends to join us. They were greenhorns, but eager to learn and experience the wilderness.
Following several miles of canoeing, a doozy of portages including a final 180 rod portage with steep elevation, you can bet our friends were famished.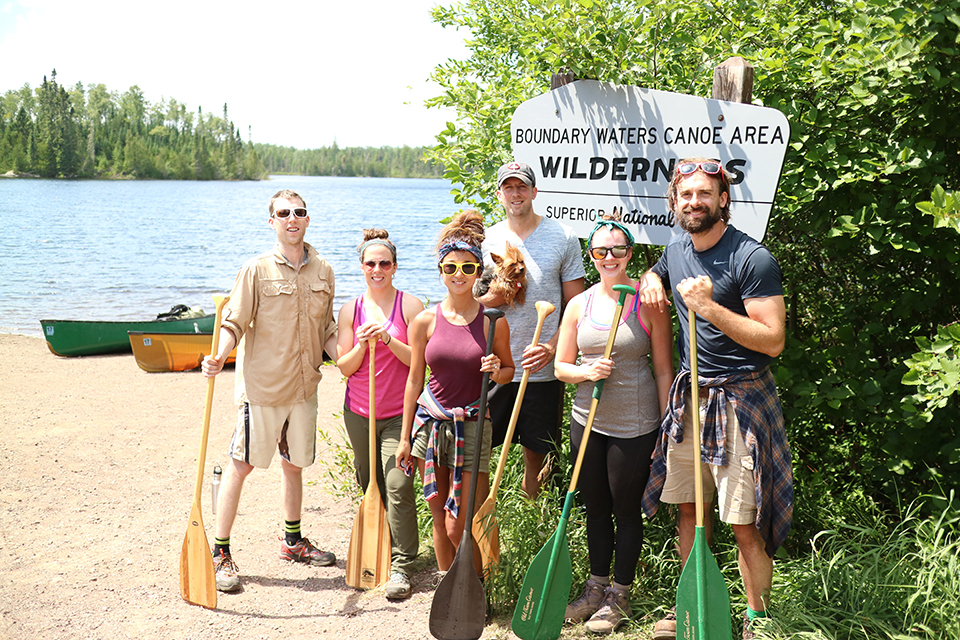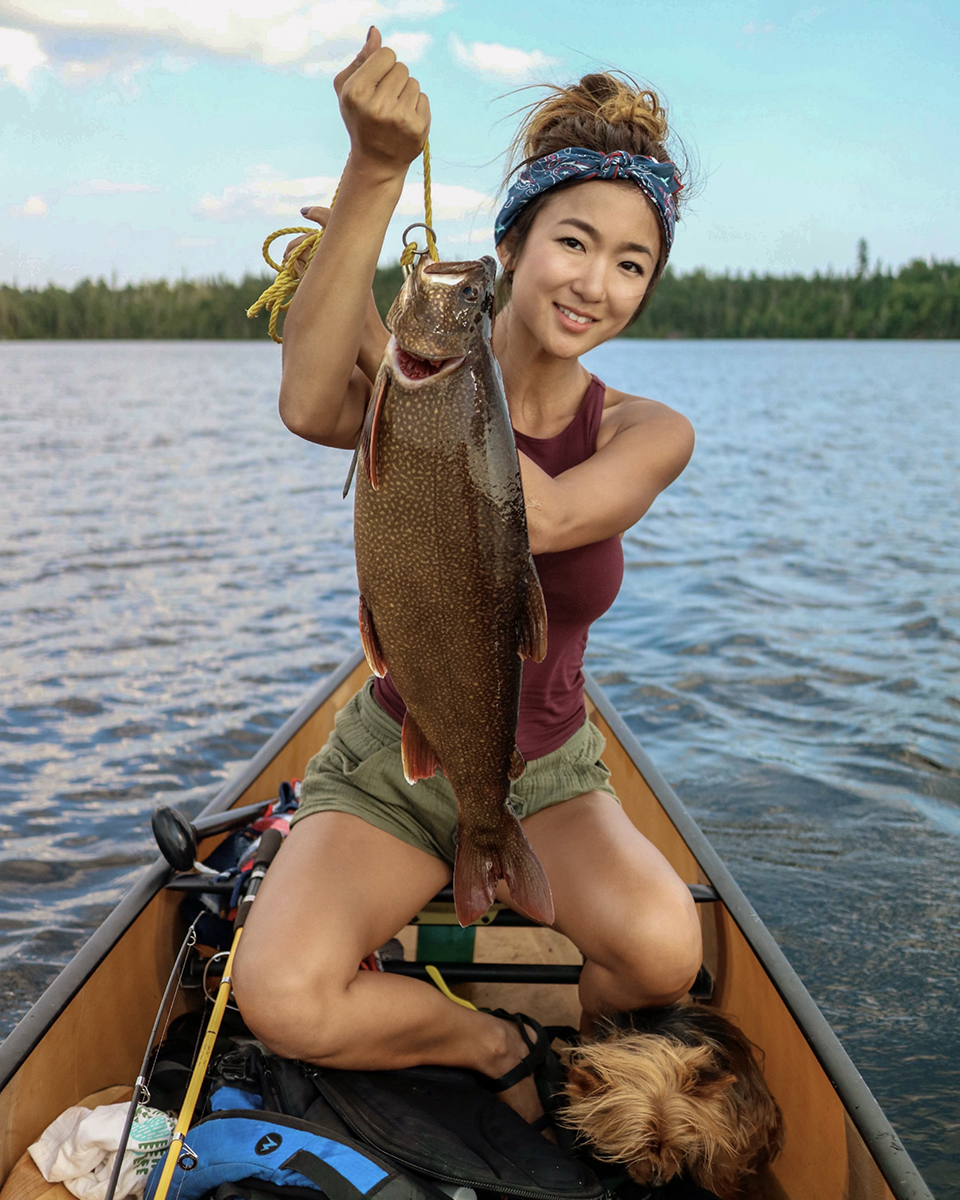 With my yellow telescopic rod in hand, Nick and I embarked on a canoe fishing adventure. Our mission: to catch a lake trout big enough to feed six hungry campers.
My pro-angler friends are often surprised to hear I fish with a telescopic rod. I've noticed a lot of people view telescopic fishing rods as a "beginner rod" or a "kiddy pole," but I beg to differ.
My Eagle Claw Pack-It Travel Rod from Camping World is my go-to rod for every trip. It has made fishing accessible in the most remote and faraway places. When fully extended, this telescopic rod is around 5 ½ feet. It packs down to 17 inches and fits in a backpack, purse, diaper bag — you name it! It's been done.
Telescopic rods are super versatile. I think it's the perfect rod for any angler at any age and experience level. I've used mine to catch everything from panfish to walleye, bass, northern pike, trout and even red snappers (while fishing in Hawaii during our honeymoon). Believe it or not, I've retracted my telescopic rod to two to three feet and used it as an ice fishing rod.
How to Choose a Telescopic Rod
When choosing a telescopic rod, I go for durability. I know I'm going to take it with me on all sorts of trips and it's going to get tossed around. A fiberglass rod with metal guides will last forever. Camping World has several options that fit the criteria.
It's important to lighten the load for canoe camping trips. The more packable and ultralight my gear is, the less tired I'll be. That goes for fishing rods as well. Plus, a packable rod fits perfectly on the outside of a canoe pack, making it easy to access for on-the-go fishing.
Catching Dinner in the BWCA
After trolling around at 60 feet on the lake-that-shall-not-be-named in the BWCA for a half hour with my Daredevle Spoon, I got my first bite. Hooking a laker feels a lot like hooking a log. Each time I question whether I'm snagged or if I have a bite. But when in doubt, start reeling!
My telescopic rod was bent in every direction because of the weight and fight of the fish. I allowed the drag to run several times before the fish got tired enough for me to visibly see it and finesse it in. It was a total team effort as I slowly reeled in my massive laker while Nick netted it in.
Before we called it a day, we hooked ten lake trout, netted four, and kept one monster laker that would feed all six campers.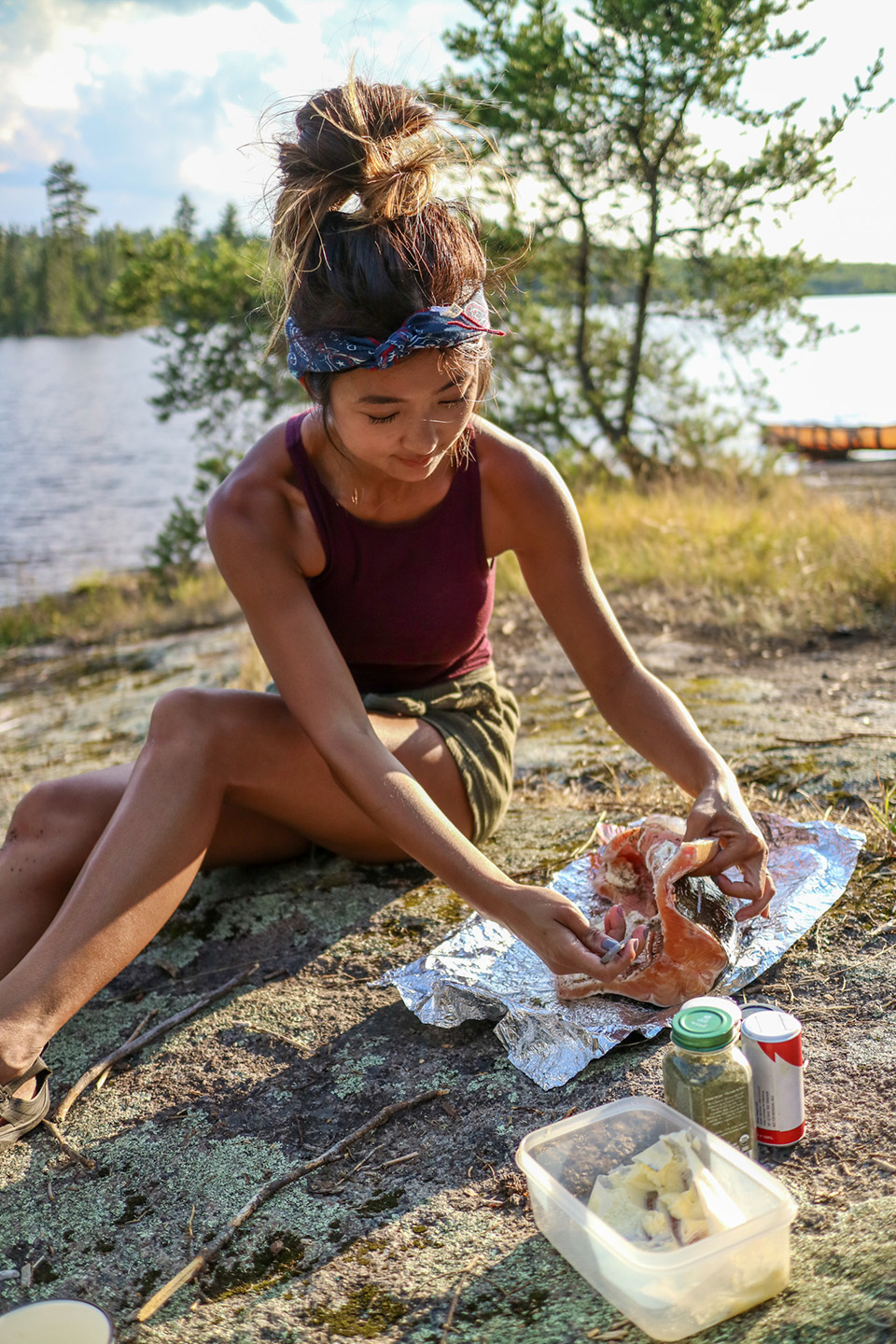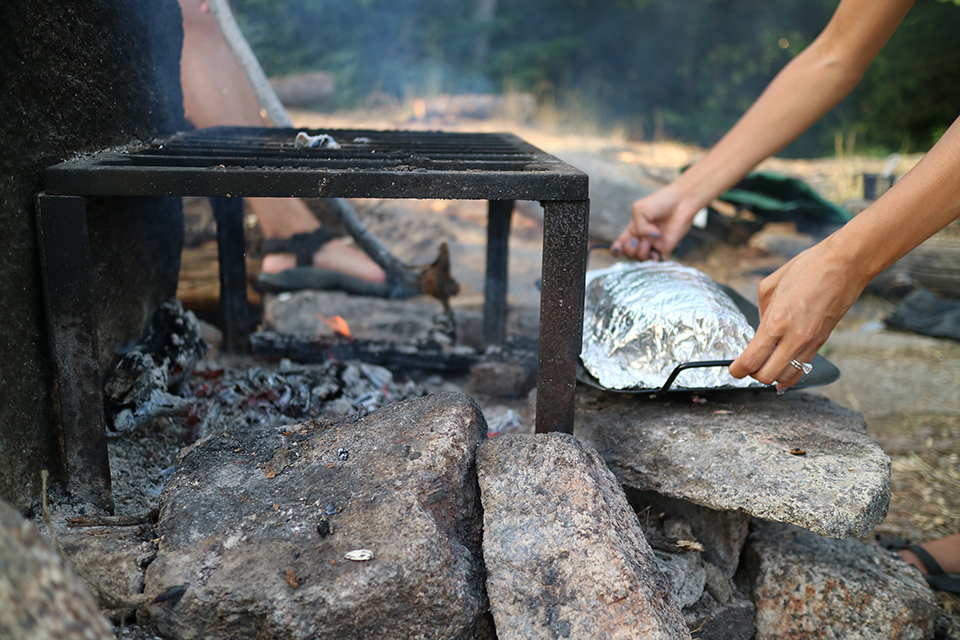 Hunger must be the best seasoning because this was the most delicious campfire lake trout we ever had. I seasoned our gorgeous, pink-toned laker with butter, dill, salt, pepper and lemon before wrapping it in tin foil and throwing it on some embers in the campfire.
It was a delicious way to end a long day of canoeing, portaging, setting up camp and fishing.
Find telescopic fishing rods, fishing gear and ultralight camping gear at Camping World.
About Jenny Anderson

Jenny Anderson, known as 'The Girl of 10,000 Lakes' is a young mom, avid angler and outdoors enthusiast. Hailing from Minnesota, there are few places she'd rather be than canoeing in the Boundary Waters, ice fishing on Mille Lacs or enjoying lake life at the cabin. But her love for all things outdoors wasn't something always instilled in her. It's something she discovered later on in life and that's why she encourages everyone to take more detours, step outside your comfort zone and try something new outdoors. View all posts by Jenny Anderson →