Video Review: Walther Performance Duty Pistol (PDP) Compact
In February 2021, Walther Firearms launched its new PDP pistol line. This created quite the buzz on the Internet, as it replaces the popular PPQ series. I started to see different versions of this pistol all over and heard good things about them. This piqued my interest and I wanted to get my hands on one to experience the PDP for myself, the Walther Performance Duty Pistol compact version.

Sponsored by Walther Arms
Fortunately, thanks to my friends at "Women's Outdoor News," I was able to get my hands on one and I have to tell you it did not disappoint. The size of this firearm makes it a great option for women and/or individuals with smaller hands. It's also able to be manipulated by both left- and right-hand shooters due to its ambidextrous slide stop, and adjustable magazine release. Although this pistol is optics ready, you have to reach out to Walther to get your one free plate. When conducting my review, I did not mount an optic to the firearm.
Walther Performance Duty Pistol (PDP)
Specs
MSRP: $649
Caliber: 9mm
Magazine capacity: 15 rounds
Weight: 21.4 ounces (without a magazine)
Length: 7.5 inches
Width: 1.34 inches
Trigger: 5.6 pounds
Sights: White adjustable 3 dot sight system
Review
Now let's get to my initial impressions after putting 200 rounds of ammunition through the PDP. I was impressed; not only did the gun feel good in my hands, but also, it performed well. It didn't experience any malfunctions, and I know that Babbs (publisher at The WON) put a few hundred rounds through it before I did.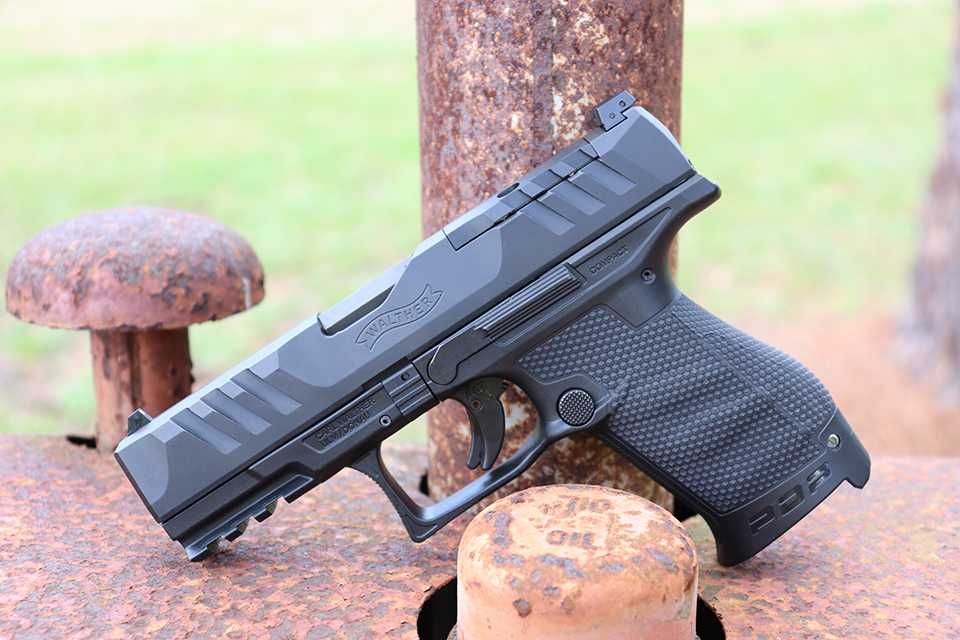 A few things that stood out the most included the trigger, grip and the serrations. The trigger on the PDP is their Performance Duty Trigger. While shooting it, I noticed minimum pre-travel, a very defined wall with a crisp break and a short reset. The grip is their Performance Duty Texture. It has a tetrahedron design, meaning it provides an aggressive, yet non-abrasive, texture. I felt that this was a perfect balance. Not too aggressive … but I was able to maintain a proper grip. Finally, the Superterrain serrations are located on both the front and the rear of the slide. These serrations protrude from the slide, making the slide easier to manipulate.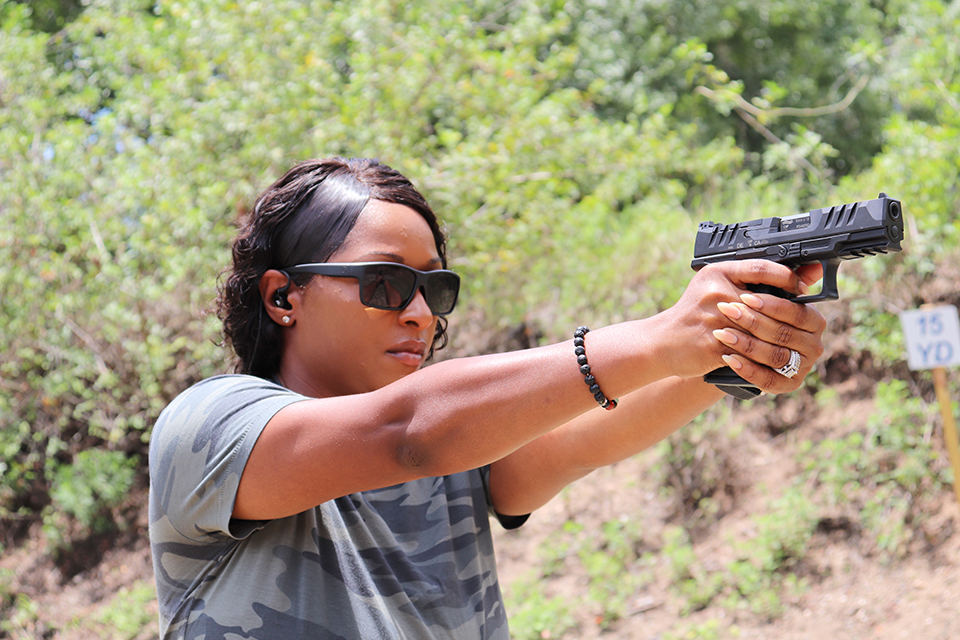 Learn more about Walther's Performance Duty Pistol (PDP) here.
About Avery Skipalis

Avery Skipalis is the owner of Skip's Tactical Solutions, an organization that focuses on empowering women, men and children to make sure that no one else becomes a victim. She gained her firearms experience from the military where she's been a military firearms instructor for 10.5 years. She's also a certified NRA rifle and pistol instructor and Glock Advanced Armorer since 2015. She's attended Sig Sauer Academy, FNH, Special Operations Command Armorers courses as well as multiple Advanced Shooting Schools across the United States. She resides in Florida with her husband and 2 kids. She's currently serving in the United States Air Force and loves sharing her passion with others. She thinks it's important that women also feel like they're in control of their own safety. View all posts by Avery Skipalis →