Meet SilencerCo Ambassador and Law Enforcement Officer Taylor Shelton
One of the new SilencerCo ambassadors, Taylor Shelton, gives credit to her dad for his influence in her introduction to, and love of, shooting. Now living in The Dalles, Oregon, and working as a law enforcement officer, Taylor says her love of her hobby keeps her busy and having fun. We talked with her to find out more about how she became an ambassador and what she hopes to accomplish.

Sponsored by SilencerCo
What is your shooting background?
I grew up in Hood River, Oregon. I've been shooting pistols pretty much all my life. It was really important to my dad that I was comfortable around firearms. He was a hunter, too, so ever since I was little, we would go out and shoot rifles. Not anything big, just the .22 and 9mm and all sorts of stuff. And I just fell in love with it. I wasn't sure about hunting or shooting until I was probably a teenager and after that I've just been pretty much addicted to it – both archery and rifle. It's my hobby and my lifestyle. I just think it's fun. I think it's so rare where you see females comfortable with firearms or hunting. You see guys shooting guns all the time and I wanted to be comfortable with it as a female. All my friends are like, "You shoot guns?! What?!" I'd say, "You can do it, too. I'll teach you. Just because you're a female doesn't mean you don't get to shoot. This is fun, come with me!"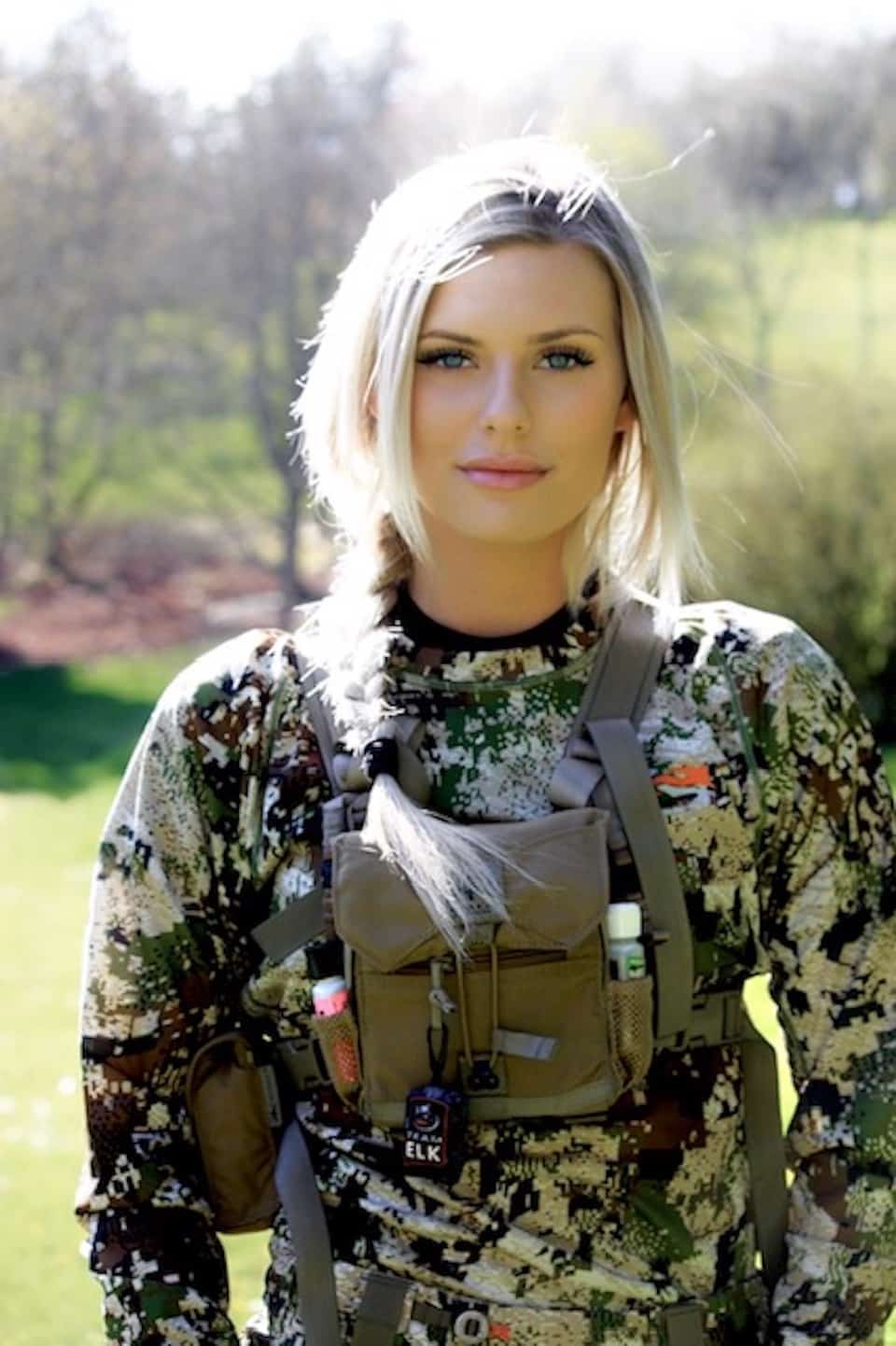 How did you get involved in the industry and with SilencerCo?
I just messaged with them with some questions that I had about suppressors. I also posted a picture of me and a bear that I shot with one of their suppressors on a friend's 6.5 Creedmoor. They asked to repost it and I said, "Of course, go ahead."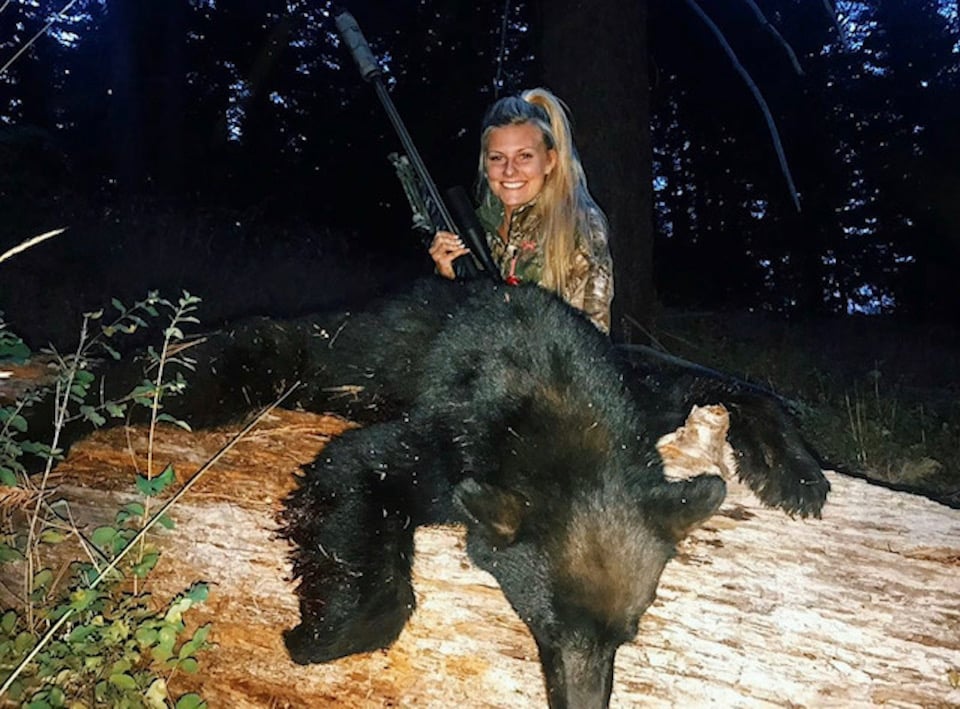 Then I asked if they had a law enforcement discount and they replied that they did, and then they also said that they have a brand ambassador program. So, they offered the opportunity to me and I applied for it.
I've only been an ambassador a couple of months. I haven't even received any suppressors from them yet, I was just talking with them about it. But it takes a few months to get them just because everything is so popular and all back-ordered. But I'm super excited to get them.
I'd always shot and hunted but not with a suppressor and when I used it the first time, just trying it out, it was the most magical thing ever. It's a completely different gun, it's not as loud. It's amazing. I want to encourage more hunters to use the suppressors too, there's such a difference. People use suppressors on tons of things, even pistols. I see more and more people using them for things other than hunting, like every day shooting and even the military.
If you watch a video of a firearm shoot with a suppressor versus without, it's super interesting. I don't know how to explain the science behind, it but it's amazing. I can't hunt without them anymore. They save my ears for sure.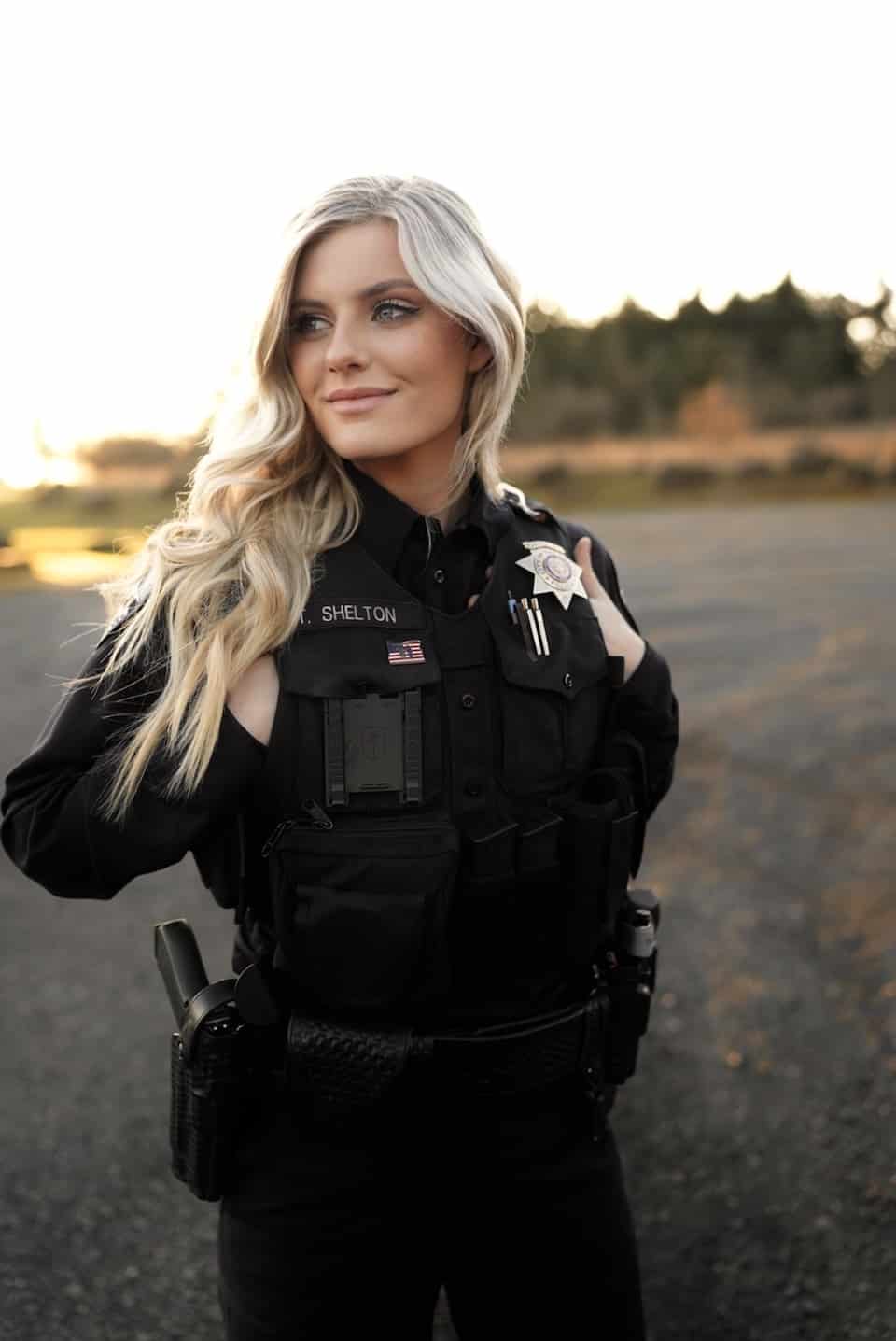 What will you be doing as a SilencerCo Ambassador?
I haven't been able to do anything yet because I've been super busy on the graveyard shift with the police department, but I just switched to day shift so I'm hoping I'll finally be able to do more. I want to provide more content for them, more posts on social media. I love photography and I love going to take pictures of other people who are hunting or shooting, so I want to provide those photographs as well.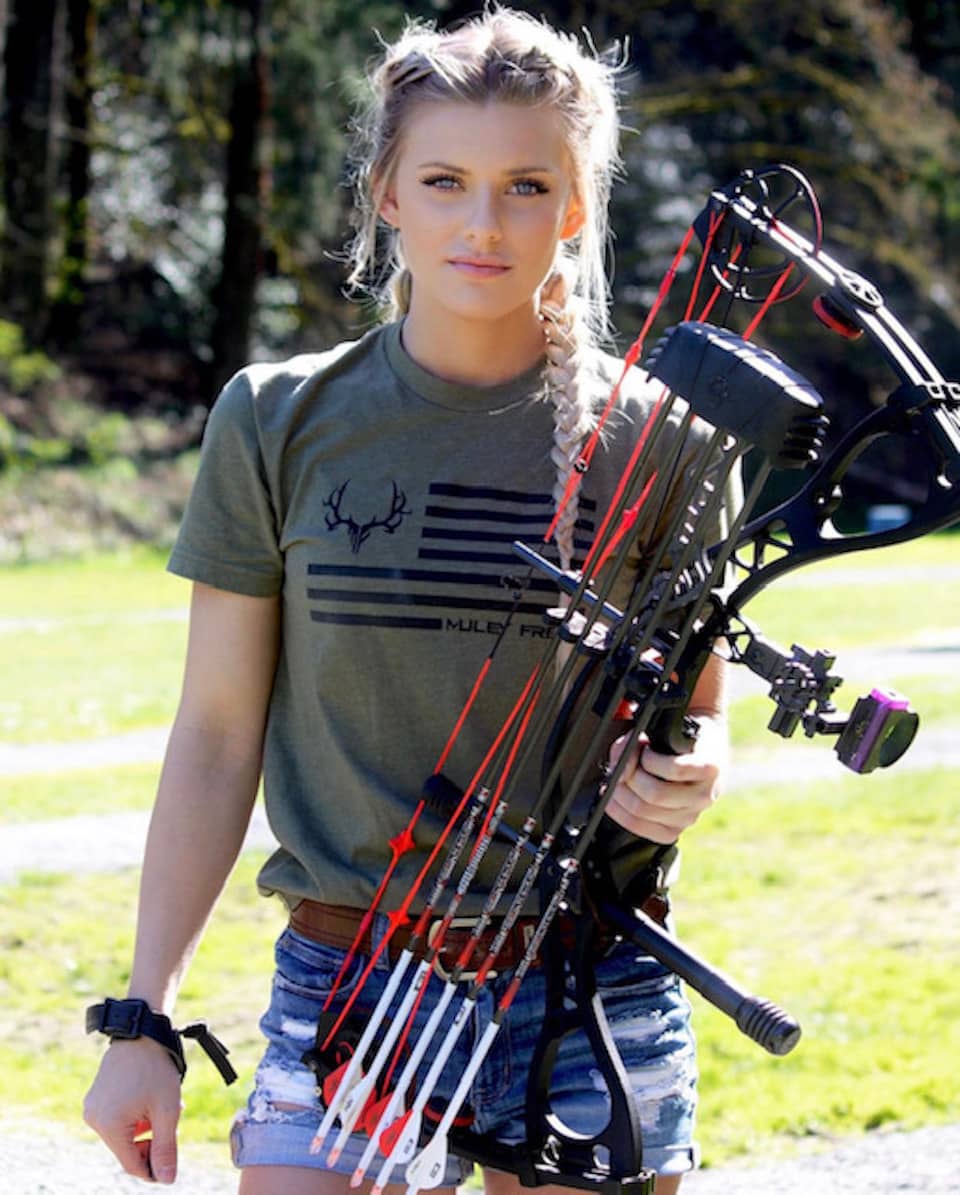 What do you hope to accomplish as an ambassador?
I really just want to inspire other women that this is something they can do. This stuff isn't just for males. If you have an interest in this kind of stuff, go for it, reach out to people. Just reach out and ask and more times than not they'll have opportunities for you. I'm just so grateful that SilencerCo took me on.
You can follow Taylor Shelton on Instagram at @taylorshelton or on Facebook at Tay Shelton.
About Nancy Keaton

Nancy Keaton is a retired college administrator, president of her local gun club, competitive shooter and freelance writer whose work has appeared in A Girl and A Gun Women's Shooting League, "American Shooting Journal," "American Concealed," "Northwest Meetings + Events," and other publications. She enjoys writing about a wide variety of topics and interviewing ordinary people doing amazing things. To see a compilation of her writing, check out https://nancykeaton.contently.com. View all posts by Nancy Keaton →