Primal Pioneer: Instant Pot Venison Curry
I've recently acquired a love of meals containing curry, a spice we never ate growing up. When I found Primal Pioneer's Instant Pot Venison Curry recipe I just had to share. ~MC

This simple Instant Pot Venison Curry recipe captures your favorite curry flavors with a tender venison tri-tip roast.
This recipe was developed in partnership with The Honest Bison. All opinions are our own.
Venison recipes can be so much more than chili or cream of mushroom steak. This venison curry recipe elevates the hunt by capturing new flavors and pairings to those you might traditionally associate with venison.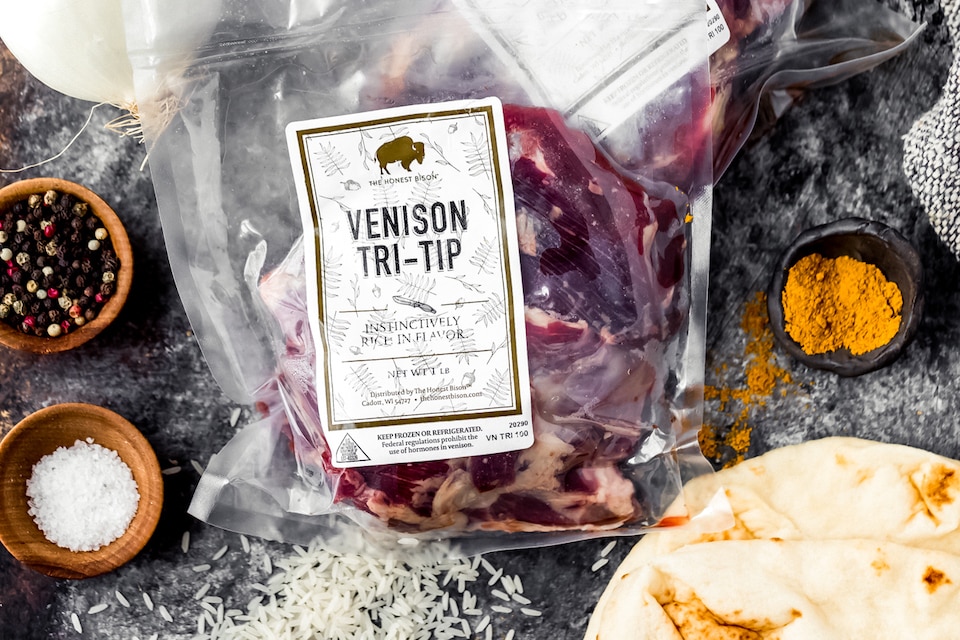 Instant Pot Venison Curry
Ingredients Needed
1 Tbsp. olive oil
½ white onion – chopped
1 Tbsp. minced garlic
2 pounds venison tri-tip
1 cup beef broth
1 can diced tomatoes
½ tsp. Salt
½ tsp. Black pepper
2 Tbsp. yellow curry powder
1 Tbsp. garam masala
½ cup coconut cream
2 cups jasmine rice
1/4 cup chopped cilantro
Naan bread
How to Make Instant Pot Venison Curry
Turn the Instant Pot to saute mode on medium-high heat, add the oil, chopped onion, and minced garlic and saute until fragrant. Turn off.
Cut the venison tri-tip into large chunks and add to the pot. Add in the beef broth, diced tomatoes, salt, pepper, curry powder, garam masala, and coconut cream. Stir to combine. Place the lid onto the Instant Pot and lock it in place. Pressure cook on high for 25 minutes, then let it naturally release for 15 minutes. Quick-release after 15 minutes, if needed.
While the curry is cooking, cook the rice according to package directions and set it aside.
Open the lid and stir. If a thicker consistency is desired, add in 1 Tbsp. cornstarch to thicken.
Serve with rice, garnishing with chopped cilantro. Also, serve with a side of naan bread to capture the delicious broth.
Continue reading, Instant Pot Venison Curry, from our friends at Primal Pioneer here.
About The WON

The Women's Outdoor News, aka The WON, features news, reviews and stories about women who are shooting, hunting, fishing and actively engaging in outdoor adventure. This publication is for women, by women. View all posts by The WON →