Self Defense Ammo: What You Need to Know
Self defense is such a debatable subject. Should you protect yourself, or is that someone else's responsibility? How should you protect yourself, and with what? There are so many questions and opinions on how to stay safe.
Sponsored by Fiocchi
As a three-time Olympian, and someone who has experienced stalkers and traveled the world to many undesirable places for competitions and events, I am a strong proponent of knowing how to defend yourself. I believe everybody should have the right to self-defense by any means necessary; the ability to protect themselves and their families is vital.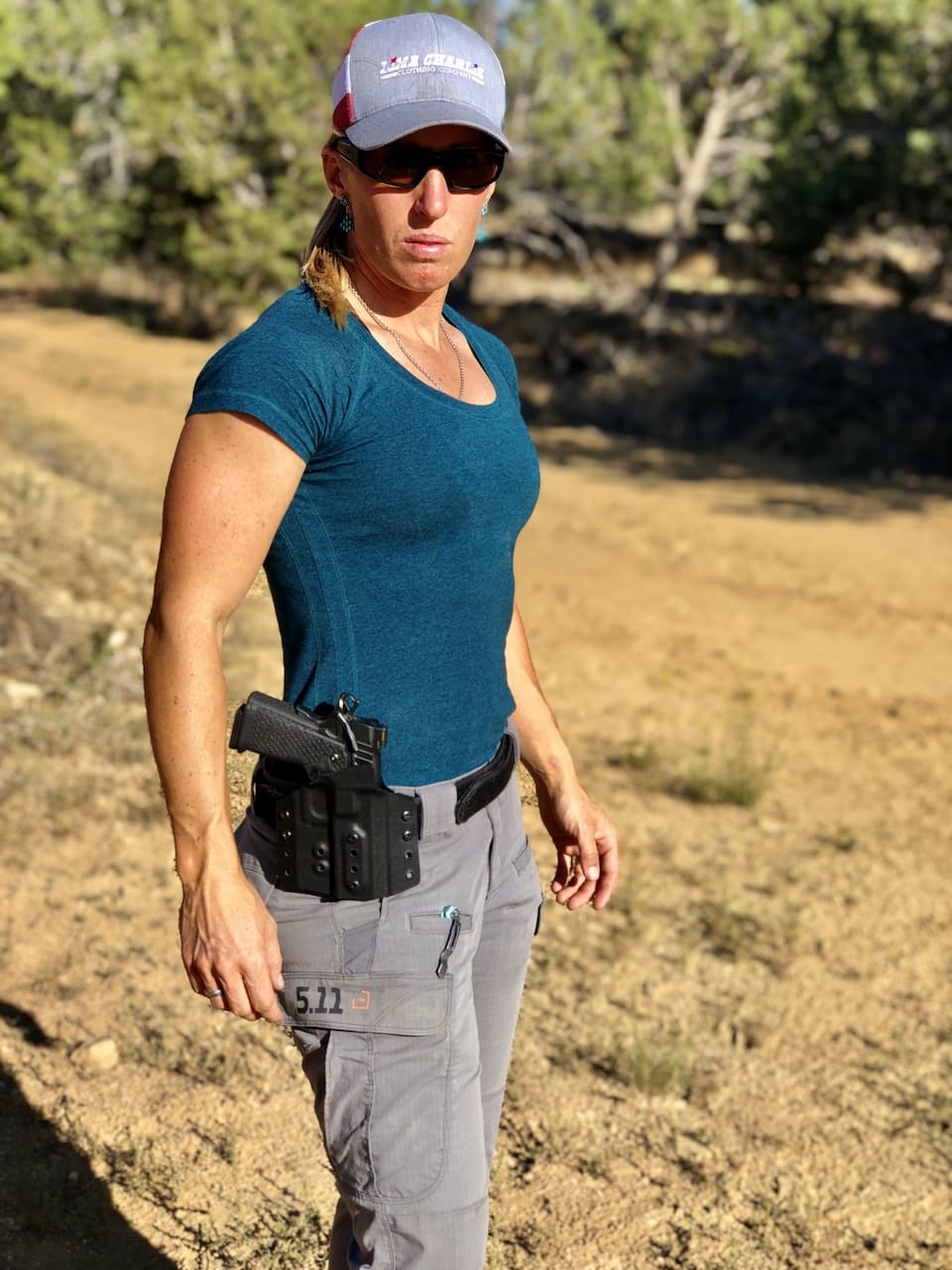 My Self Defense Story
I carry concealed. I first acquired my concealed carry permit in my early 20s, during the period just after my first Olympics when the number of stalkers increased. I have spent a lot of time over the years training and preparing to protect myself, if the need arises. With that training, I have had the opportunity to try many different firearms, ammo and other self-defense devises such as pepper spray, tasers, pepper-ball guns and hand-to-hand combat. My first choice will always be a firearm, as that is what I am most proficient with and feel is the most effective. The variable within this choice of self-protection is what ammunition has the stopping power to get the job done, but is a caliber that can still be concealed.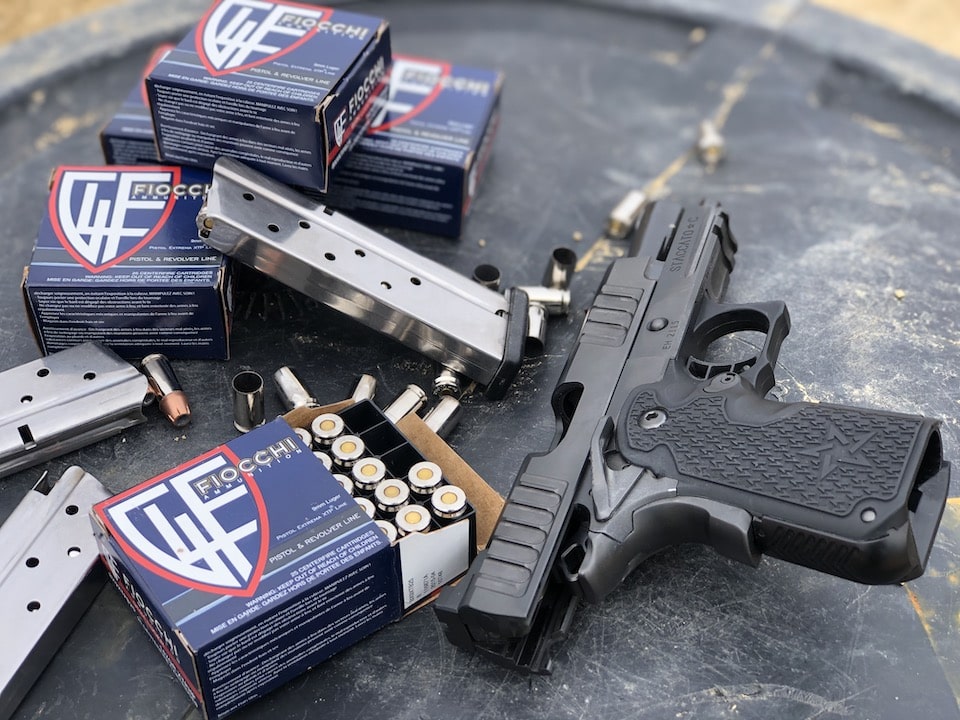 My Caliber of Choice
Many law enforcement personnel and civilians alike are switching to 9mm; that is also what I choose to carry. Yes, there are other calibers out there with far-superior ballistics and stopping power, but 9mm is the most accurate round for me. It allows for a much higher round count with less recoil, and is a firearm caliber that I can conceal on my 5'-3", 115 pound frame. Technology these days allows ammunition manufacturers to create better, more effective self-defense rounds, even in 9mm.
My Ammunition of Choice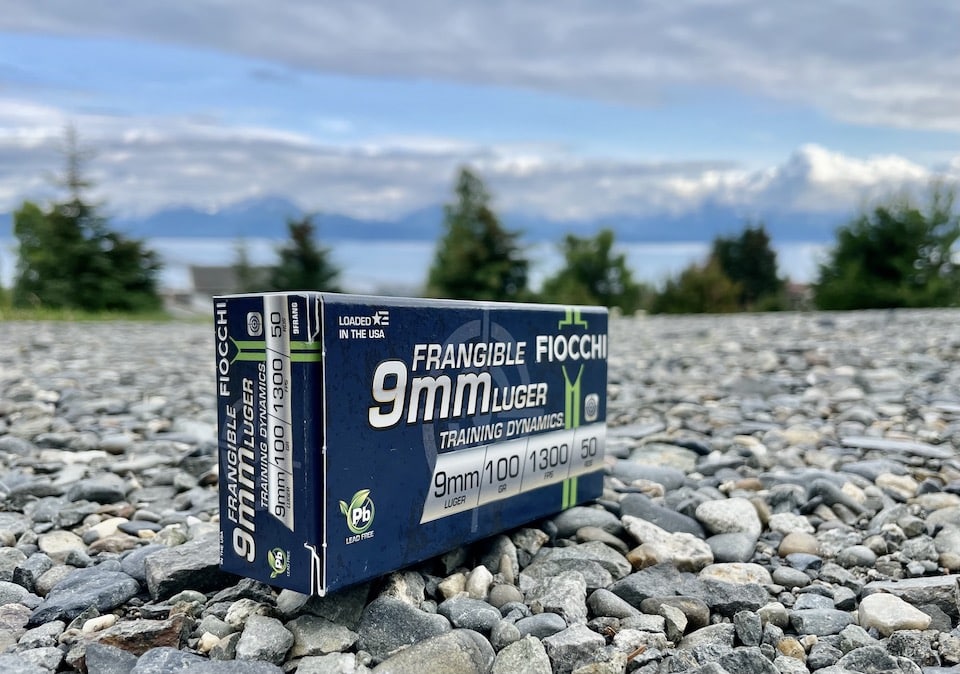 Frangible Ammunition
In the last several years a round that emerged on the scene and is very popular for self-defense and training use is frangible ammo. For me, it is quickly becoming one of my favorite rounds. For those of you who aren't familiar with frangible ammunition, it is made up (usually) of copper, zinc, tin and sometimes tungsten. These bullets are compressed at room temperature to produce high-density rounds through powder metallurgy techniques, and essentially break up into a fine dust when they strike hard cover or a hard target. Many frangible rounds have been criticized because they have the potential for brittle failure when being self-loaded in a semi-automatic handgun or when being fired. Not all frangible ammo is created equal. That is why I train with Fiocchi frangible ammo and Blue Guardian. They have teamed up with SinterFire to create a round that will withstand the failures mentioned above, and also do their job in breaking up when hitting hard targets.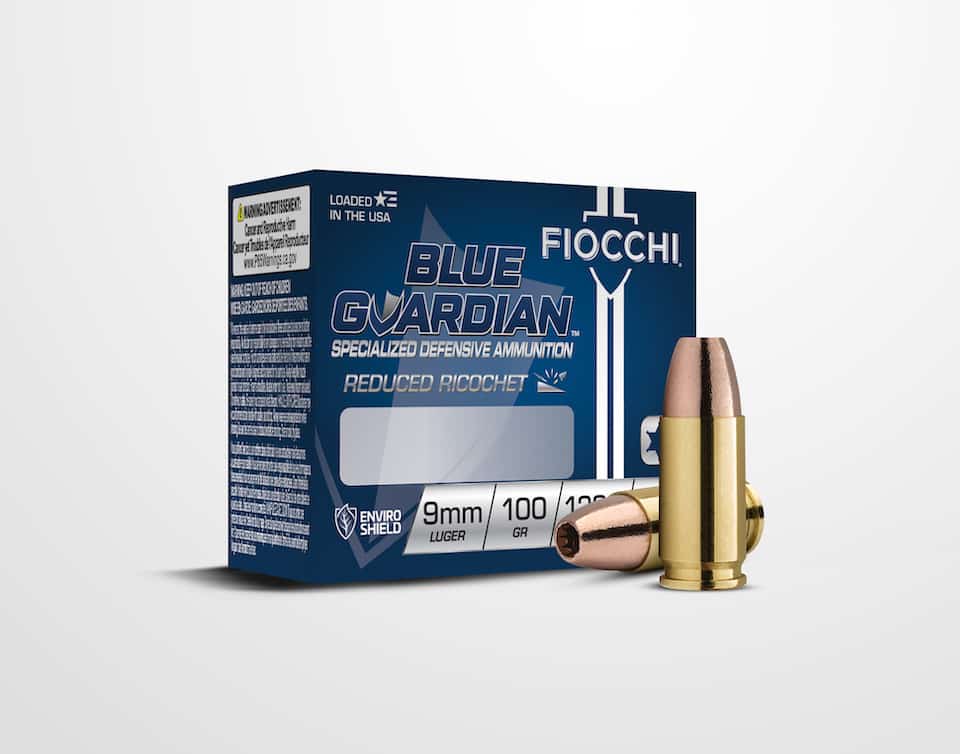 Blue Guardian Reduced Ricochet Hollow Points (RRHP)
Frangible ammo allows me to train extremely close to steel targets and get that immediate feedback that paper just doesn't give. This ammunition is safe to shoot within a yard of a steel target, where I won't get closer than 10-12 yards to steel targets when shooting with standard ammo (like full metal jackets). Besides training, frangible ammo can be used as a self-defense round, which is why Fiocchi created their Blue Guardian Reduced Ricochet Hollow Point (RRHP) pistol rounds featuring lead-free RRHP bullets that are manufactured to military standards. With a 100 grain bullet traveling at 1280 fps it can penetrate flesh, but it isn't going to go through and hit something behind the intended target.
This ammo type provides several benefits for law enforcement and military personnel in heavily populated areas. In situations where you don't want rounds going through an object or wall and striking something they don't intend to hit, this ammunition performs well. This quality makes frangible ammunition well suited for use in self-defense situations.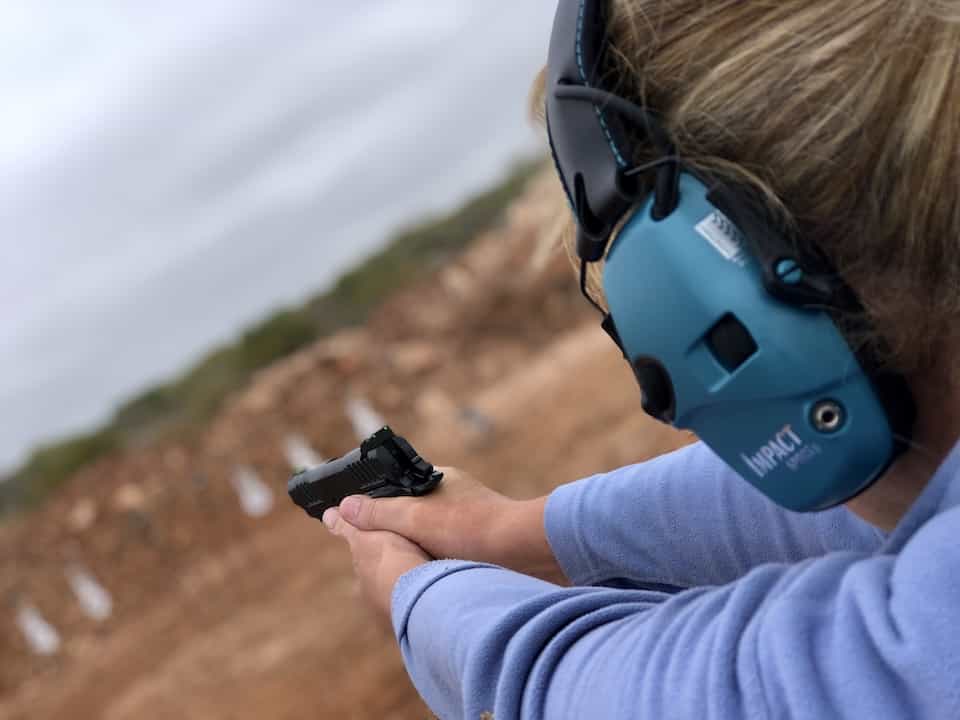 As with anything these frangible rounds bring up debate, but my opinion is that if you train with it, it runs well in your firearms, it passes all the ballistic gel tests and has all the benefits of striking an object and stopping with that object, that is good enough to bet my life on.
Fiocchi Hyperformance Defense Dynamics Ammunition
Frangible aside, there are plenty of personal defense rounds that have been designed to stop a threat with 9mm and have been proven in the field. The other one I use is Fiocchi Hyperformance Defense Dynamics. I hold Fiocchi to the highest standard in all my National and World Championships and it hasn't failed me, so why not trust my life with it as well?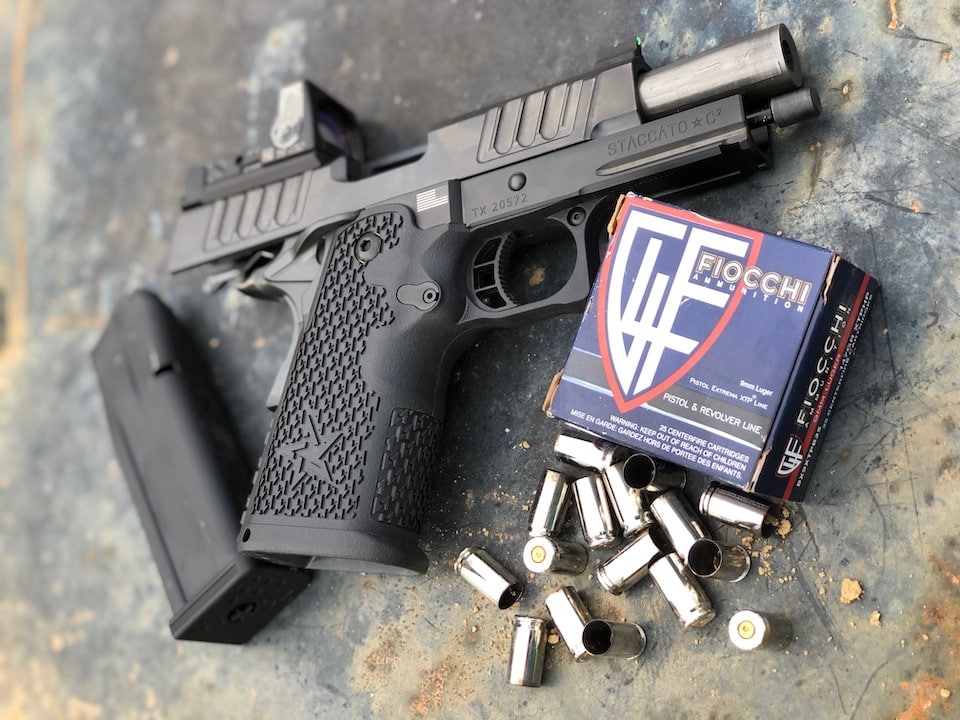 The Defense Dynamics line of ammunition runs flawlessly in my Staccato 2011 and is designed with a smoother-shaped hollow point that won't hang up on the feed ramp and cause jams. This can be an issue with many hollow points on the market. The Defense Dynamics ammo also has that nice mushroom when striking an object. The 147 grain XTP Hollow point is moving at 950 fps and is designed to make that first shot count. I have run thousands of rounds of the Defense Dynamics through my gun in all different kinds of training scenarios, weather and from a clean or dirty firearm without any issues.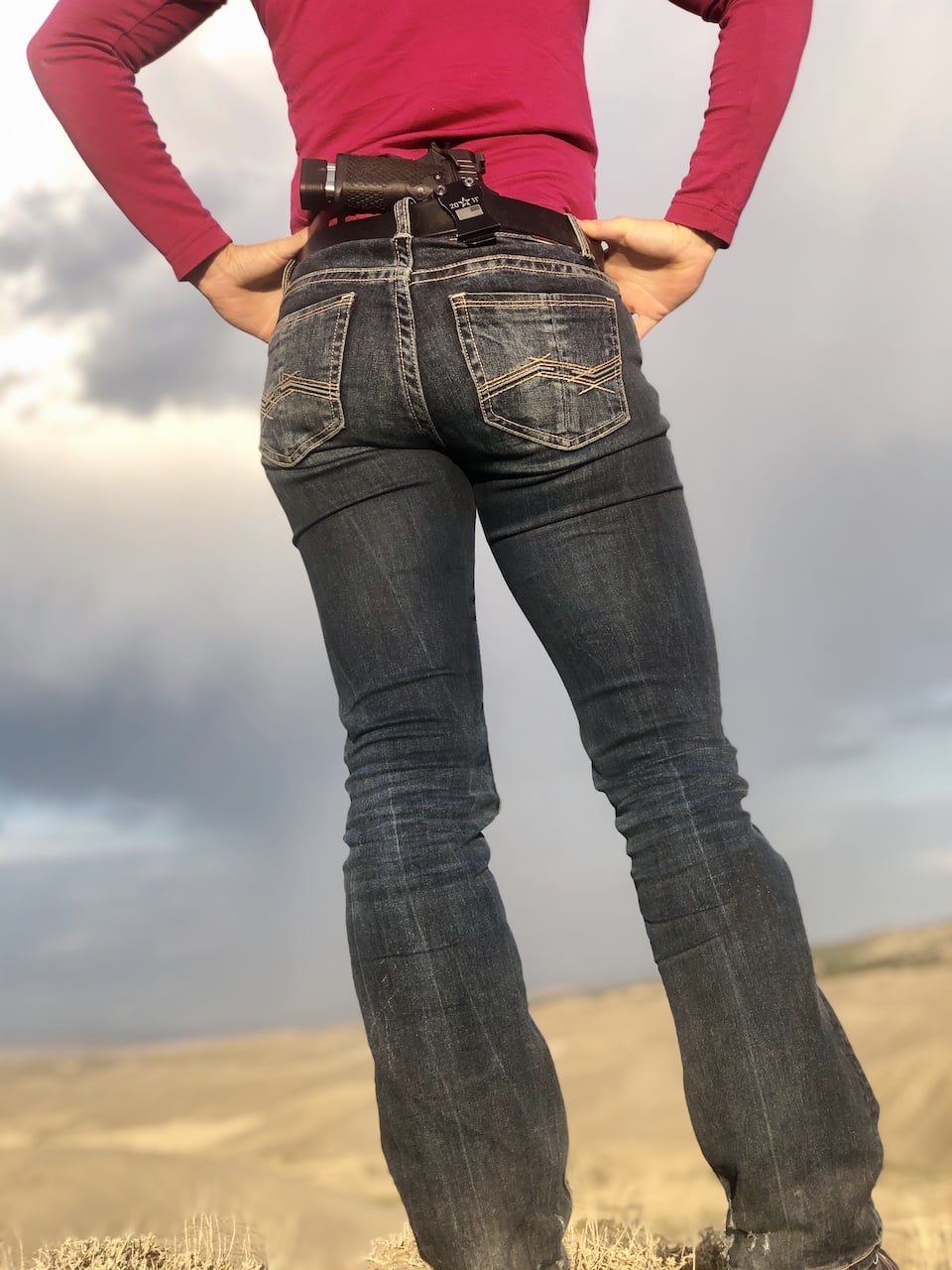 Lanny's Take-Away on Self-Defense Ammo
It is so important to make sure that whatever ammunition you choose, you make sure it runs well in your firearm. Don't be one of those people that practices with inexpensive ammo and puts the good stuff in their gun only when they actually carry. If you have the confidence knowing your firearm and ammunition is going to work when you need it most, there will be no hesitation or second guessing. I believe everyone should have the right to self-defense and concealed carry, but make sure you take seriously the responsibilities that come with it. Put in the time to make sure your firearm and ammo run smoothly, and put in the effort training to become proficient in any situation or position. Danger doesn't wait for you, so make sure you are always on point.
About Lanny Barnes

Lanny Barnes is a three-time Olympian in Biathlon, as well as a National & World Champion in several shooting disciplines. She is currently teaching courses to military, law enforcement and competitive shooters on physiological and psychological aspects of shooting and is the director of Commercial Sales for HIVIZ Sights. Lanny and her twin sister spend much of their free time traveling around to schools, 4-H clubs, Boys & Girls Clubs, etc., talking to them about following their dreams, setting goals, and leading a healthy active lifestyle. Taking wounded vets and terminally ill kids on hunts through Freedom Hunters and OE4A is also one of Lanny's passions. View all posts by Lanny Barnes →