The Survival Mom: How to Make DIY Spice Mixes
The Survival Mom educates us in our kitchens in this helpful post about how to make DIY spice mixes. Maybe you'll never look this section in the grocery store again!

I felt intimidated at the thought of making my own DIY spice mixes at first. The little packets you can buy at the store made it so easy, and they made my dinners taste good. Then, there was the night I was making fajitas and realized I did not have a fajita seasoning packet in my pantry.
I didn't even have a taco seasoning packet (it must have been at the end of the month before my major trip to the grocery store). This was also before I had started building up our food storage.
I opened my trusted Better Homes and Gardens cookbook to see if they had a recipe for seasoning fajitas and there was. It was actually just a few seasonings and it ended up tasting great. I decided then that I could do it. I could start making our own seasoning. If I can make my own salad dressing, you can, too.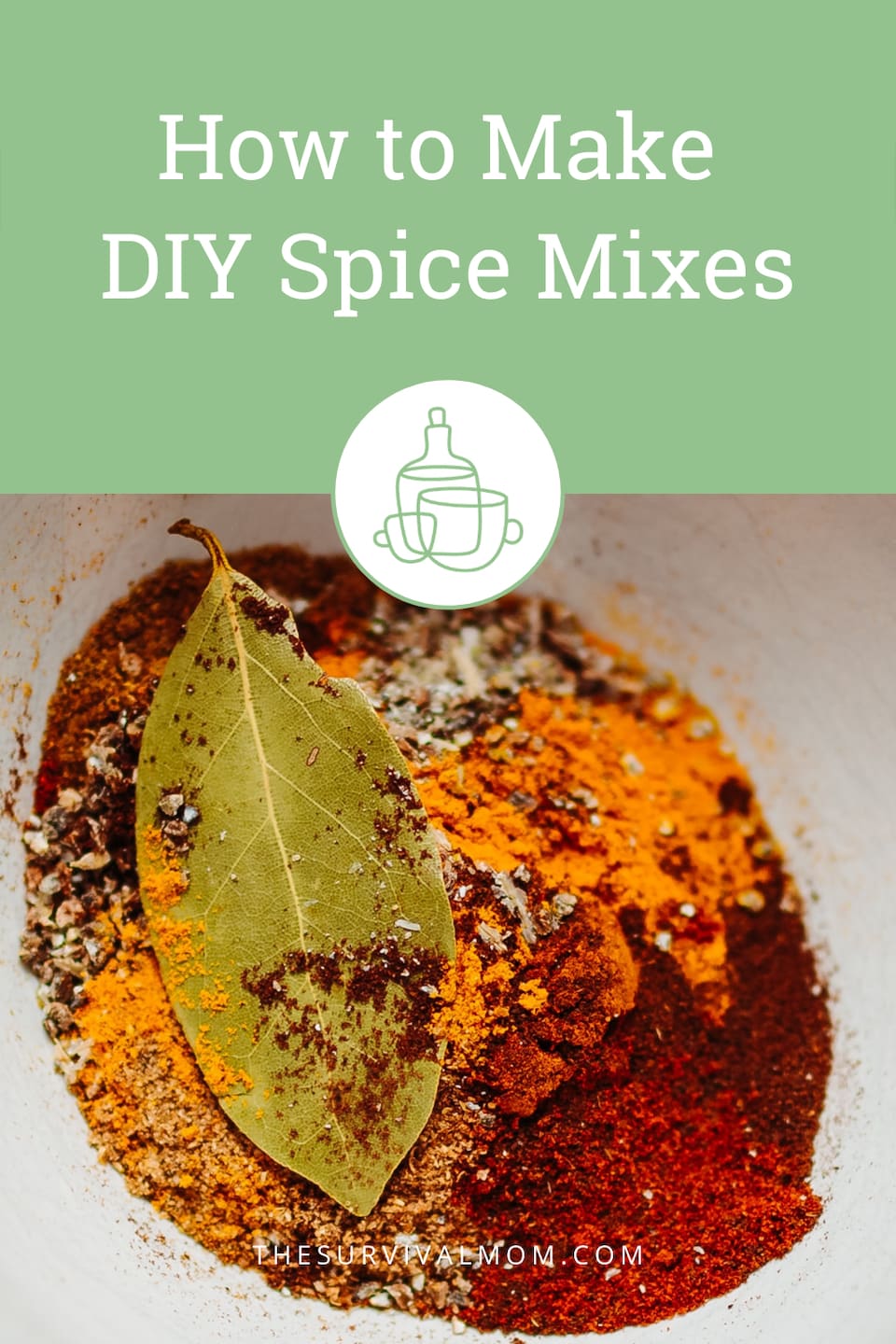 I wanted to do it for two reasons – to know what was in our food and to make it easier to have seasonings in our food storage, something many people overlook. I found out it can also be more economical. Making your own DIY spice mixes gives you control over what brand and type of seasoning are in your food. It only takes a few key seasonings to give you a wide range of tasty options for your meals.
I would recommend having the following on hand to create your own mixes. I buy the spices I use most in bulk. Here's a list of the most common ingredients in these mixes.
Salt — Try kosher salt or sea salt instead of plain, table salt.
Black pepper
Cumin
Cayenne
Chili powder
Garlic powder
Garlic salt
Minced onions
Parsley
Onion powder
Dill, if you like Ranch dressing
You'll find a more complete list of handy spices and other seasonings at this link.
With these, and some flour and sugar, you should be all set. Below are my favorite recipes, but a quick internet or Pinterest search will give you numerous seasoning mix recipes.
Continue reading, How to Make DIY Spice Mixes, from The Survival Mom here.
About The WON

The Women's Outdoor News, aka The WON, features news, reviews and stories about women who are shooting, hunting, fishing and actively engaging in outdoor adventure. This publication is for women, by women. View all posts by The WON →