Winchester Super X4: A Superhero for the Sportswoman
The more deeply I become part of the woman's outdoor community, the more I realize that women love, nay depend on, the advice of other women. Whether it be a swimsuit, shoes, waders or a shotgun, women rarely make purchases without the opinion of their closest female friends. We all have our preferences and personal style and will jump at the opportunity to tell our girls about it. One investment every serious hunter needs to make is a good shotgun.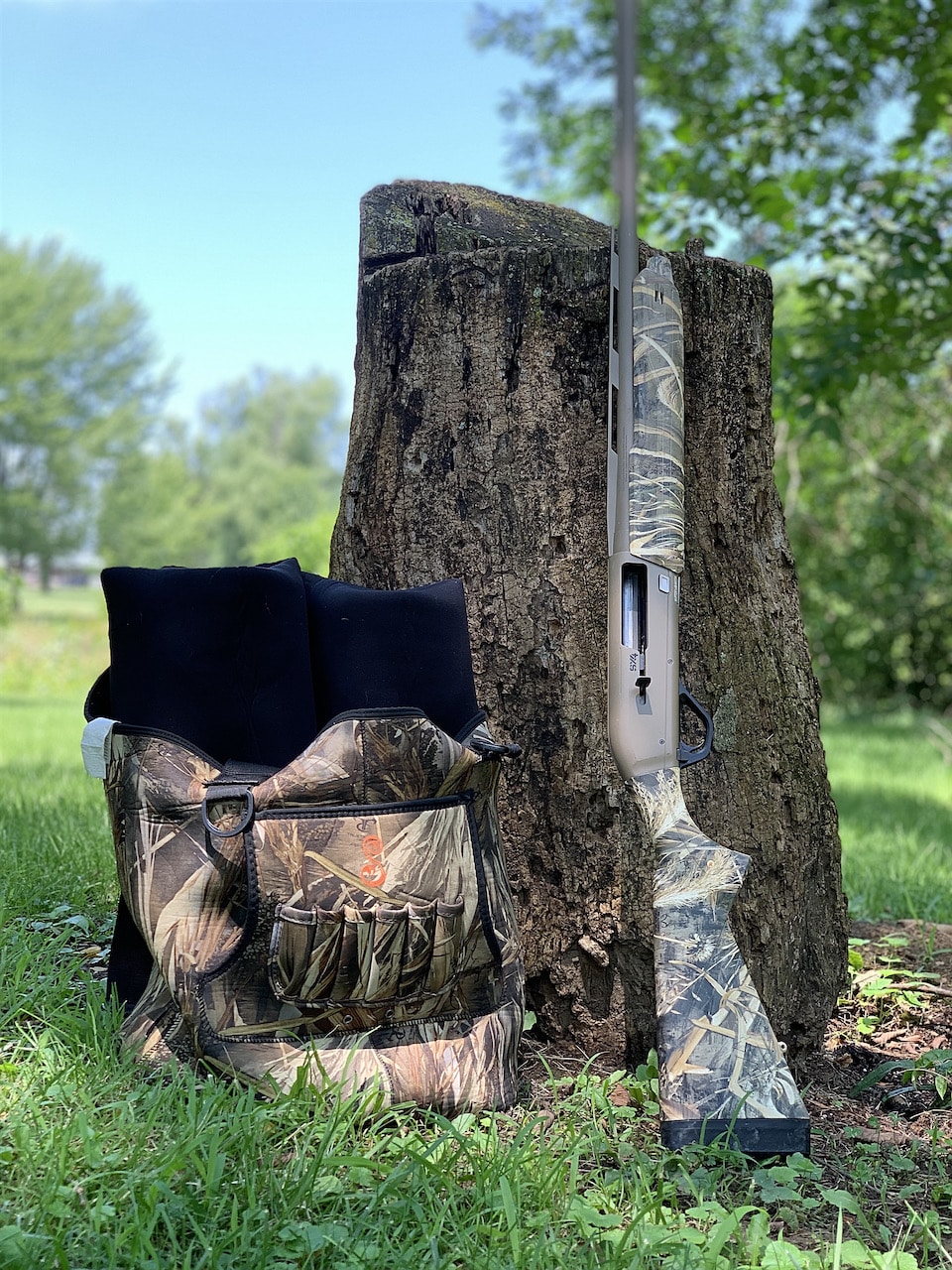 While I don't mean to underscore the value of solid research on the features in a shotgun that matter most to you, an Internet search cannot be replaced by a simple fitting session with a certified coach. Especially important is the opportunity to shoot a variety of shotguns in various gauges. Read on to see why I believe the Winchester Super X4 (MSRP $1099.99) to be worthy of your consideration.
I have only been regularly shotgun hunting for the last six years and I've developed a serious obsession with waterfowl hunting! Last year, I was afforded the opportunity to cover many miles chasing upland birds. While I shoot well with it, Gramps' old humpback, the 12-gauge Browning A-5 I carried, was too heavy for those long rooster hikes. I realized it was time to buy my first shotgun. I knew I wanted something light and semi-automatic, something that was chambered to accept multiple size shells in order to give the gun multi-species capability, and something camo to keep me hidden in the marsh. Both Winchester and CZ had options in my price range that met those key requirements for purchase. Personal preference for gas-driven over inertia-driven operating systems took me to the Winchester Super X4 Hybrid Hunter in Realtree Max-5, a 12-gauge chambered in 3 ½" with a 26" barrel.

When I unboxed my new treasure, a few extra items fell into my lap: two polymer spacers and two additional choke tubes. The spacers are a gift for those with a longer wingspan, allowing for a length of pull greater than the standard 14-¼ inches to be obtained. Placing them between the recoil pad and the stock of the gun gives you ultimate customization of fit. This is a fantastic feature, because the fit of a gun is critical to your ability to shoot it well. Also included was a full set of Invector-Plus Flush chokes (full, modified and improved), which means you are ready for anything, right away!
Several features of this gun are tailored to hunting in wet or cold conditions. The forearm of the SX4 is textured to reduce the chance of slippage, which I love. My old A-5 was smooth wood and very slippery. To account for the shooter wearing gloves, both the bolt handle and bolt release are oversized and the trigger guard is enlarged for gloves as well. All of these features combine to allow for faster manipulation and ease of operation. Additionally, the chamber is plated with a highly rust-resistant chrome, reducing corrosion and wear resulting from wet conditions or from shooting steel.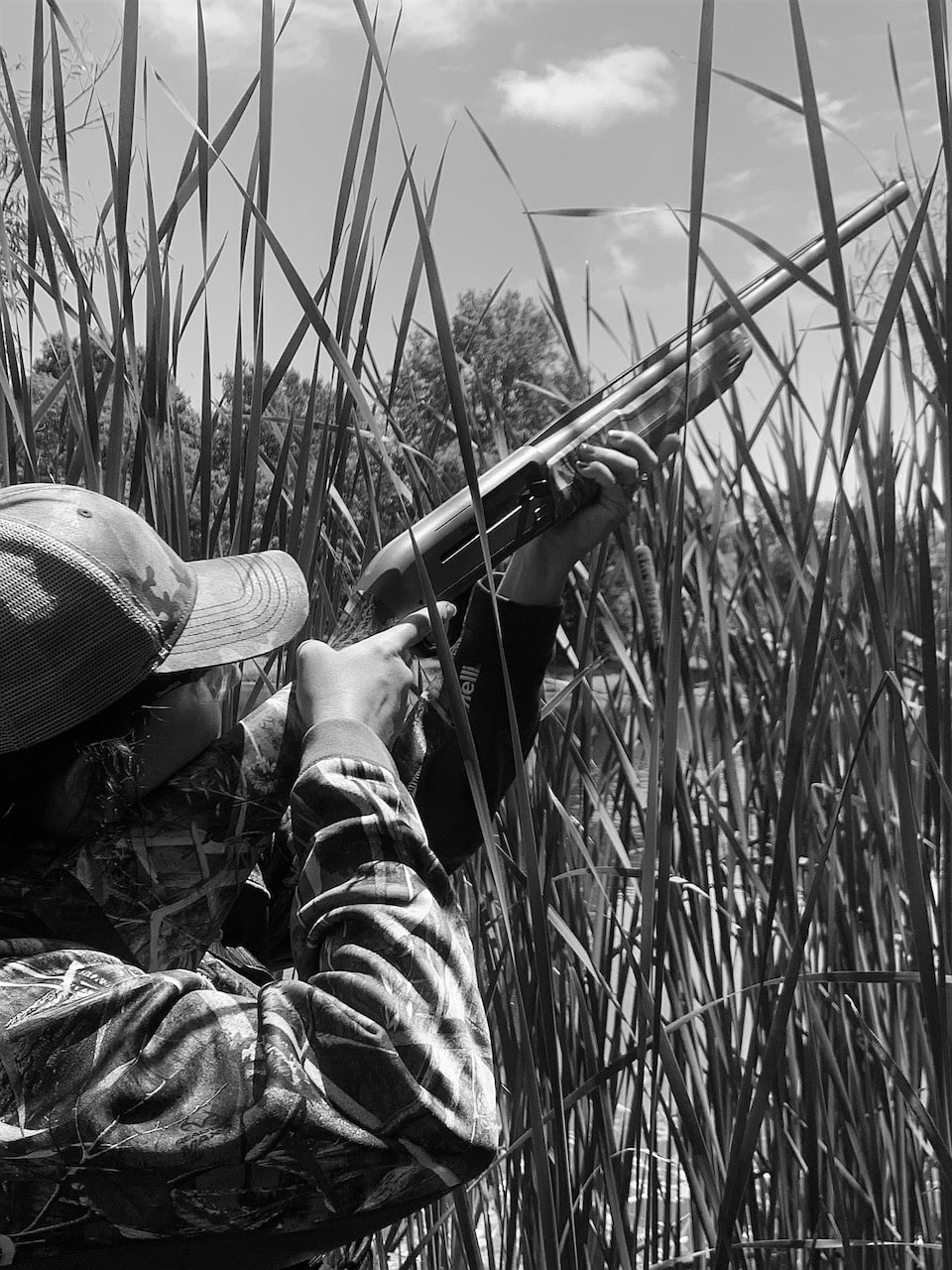 While Winchester made several new ergonomic improvements in the SX4 over the SX3, my personal favorite is that the center of balance has been moved slightly forward. This gives the gun a smoother swing and improves follow through after the shot (things I'm still working on). Coming in at seven pounds even, this gun is ideal for the turkey, waterfowl and upland hunter alike! There are certainly many ways to spend your money, but I implore you to give Winchester a chance when it comes time for you to, ahem, bite the bullet on a new firearm.
Read more about the Winchester Super X4 here.
About Jessica Rice

Jessica Rice is the president of wildHERness, a women's organization located in the Kansas City metro area that encourages women and young girls to explore outdoor pursuits through skill building events and community service. Her love of nature developed at a young age, thanks to parents who encouraged her to explore. An avid hunter and hiker, Jess is passionate about R3 and passing it on to future generations. She holds a Master of Science degree in Zoology from Oklahoma State University and is currently employed by the Kansas Department of Wildlife, Parks and Tourism. Jess is an NRA Range Safety Officer, Project Wild Educator, National Archery in the Schools Basic Archery Instructor, Hunter Education instructor and a Fishing's Future Master Angler Instructor. View all posts by Jessica Rice →