GTM Presents Off-Body Carry Fundamentals at TWAW Conference
Gun Tote'n Mamas (GTM) has been a longtime sponsor of The Well Armed Woman's (TWAW) Shooting Chapters' National Leadership Conference. This year, GTM will provide training for TWAW's first Off-Range Training Day, held on August 26 at the Crowne Plaza in Asheville, North Carolina. The conference kicks into gear the next day, August 27, and runs through August 29.
Hosted by Ruger ambassadors Morgan Mill and Kristy Titus, the three-day conference features several of the nation's top shooting trainers and instructors. GTM will send firearms trainers Donna Anthony – owner of Point Blank Firearms & Self Defense Training, LLC – and Rhonda Moore – owner of 360 Shield Defense, LLC, and trainer with GTM – to instruct the classes. Both women are inaugural graduates of the instructor level course of Fundamentals in Off Body Carry featuring GTM. They will be conducting three training sessions titled "Fundamentals of Drawing From a Concealed Carry Purse."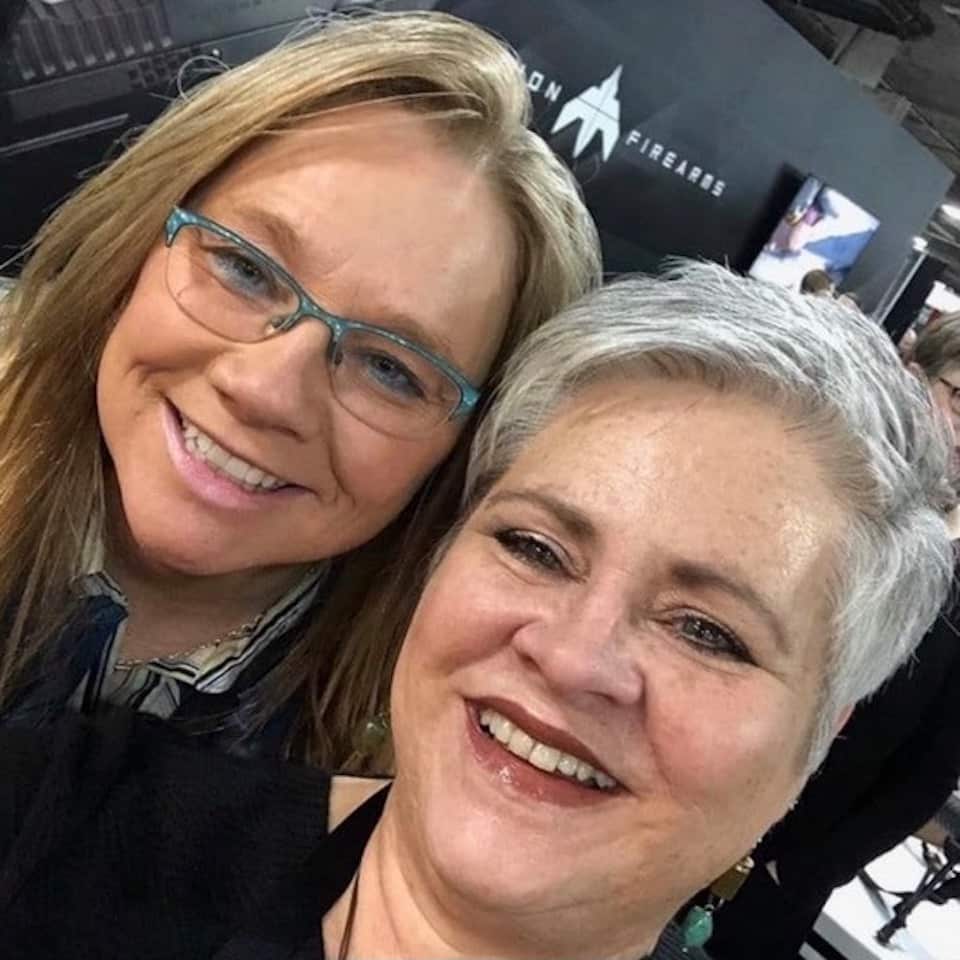 Moore said, "Donna and I are excited to be bringing this valuable information to our fellow 'twisters' [nickname for TWAW members]. Ladies that carry off-body every day, and those that find it only an occasional necessity, need the knowledge and tools to do so successfully. More and more, off-body carry is being recognized in the industry as a valid method of carrying a self-defense tool. And it is important that we, as TWAW leaders/instructors, be able to effectively teach this method to our TWAW chapter members. Whether you carry a firearm, a knife, or pepper gel, you must train, to give yourself the best chance for success. Although this class is an overview of a much more intensive learning need, our intent is to give chapter leaders a look at the importance of seeking the correct information to share, and to point them to follow-up opportunities."
Anthony added, "During my time as a police officer, the majority of my calls were to women who were victims of violence. As this aligned with national statistics, I vowed to make a difference by educating and training women to protect themselves.
"As a retired police officer, I have a strong devotion in training women the skillset in protecting themselves in various real life scenarios and working with GTM.
"Rhonda Moore and I are excited to be teaching at the 2021 TWAW Conference. Our goal is to educate, train, equip and empower TWAW members. Class attendees will have the opportunity to demonstrate the 5-step presentation (using blue guns) from GTM purses, assessing the threat, after-action drills and SUL-360 drills at range day. Whether you carry firearm, knife, or pepper, you must train!"
The conference is open to members and instructors affiliated with The Well Armed Woman Shooting Chapters. For more information, check the website.
About GTM Original
GTM Original – Serious for Women's Protection
GTM Original, Gun Tote'n Mamas, is an affordable line of leather purses and handbags, inspired and developed by women. Our parent company, Kingport Industries LLC, is a Certified Women Owned Business (WBE, WBENC) since 2004. Every one of our products has been tested by instructors from elite training facilities, including CSI, FBI and Navy SEALS. We also respect feedback from citizens who are consumers and concealed carriers. We want to hear it all –we are not afraid of criticism and HIGHLY encourage your feedback. It is comments from the field that will continue to make these bags the best for the jobs they are designed to do.
About The WON

The Women's Outdoor News, aka The WON, features news, reviews and stories about women who are shooting, hunting, fishing and actively engaging in outdoor adventure. This publication is for women, by women. View all posts by The WON →