Handgun Vault by Lockdown: Why You Need One (or Two)
Are you looking for a way to safely secure your firearm? Did you know Lockdown carries a line of handgun vaults? Read on to find out why you may want to purchase one (or two) for yourself.
Sponsored by Lockdown
Do You Need a Handgun Vault
If your first question is, "Why do I need a handgun vault?" Then you're in the right place. Consider the following questions:
Do you carry a handgun?
Do you stay in hotels?
Do you drive in a car?
Do you stay overnight with family or friends?
Do you fly with your firearm?
Do guests stay at your home who carry a handgun?
If you answered yes to any of these questions, you may need to purchase a handgun vault from Lockdown. Here's why …
When to Use a Handgun Vault
Lockdown's Handgun Vault is the perfect size for storing your firearm when traveling. (Always check reciprocity and gun laws in the states you are traveling through.) Using the included wrapped steel anti-theft cable, safely secure the Handgun Vault in your vehicle, hotel room or even friend's home. If you're traveling by plane, it meets TSA airline requirements for carrying a firearm in your checked luggage. Make sure you cable lock it to the frame of your bag before you fly.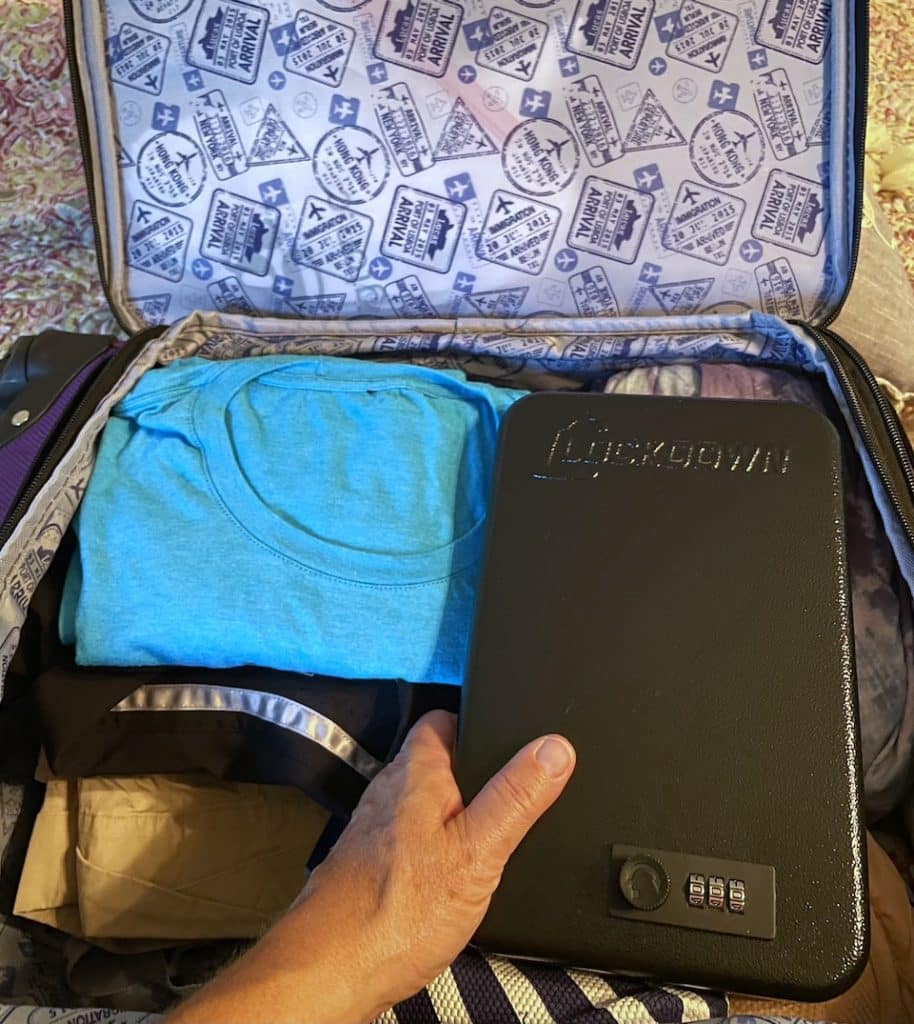 If you have 2A visitors in your home, it's a nice gesture to offer a place for them to store a firearm. Consider keeping a handgun vault in your guest room. This offers them a safe place to store a firearm or any other valuables.
Choosing a Handgun Vault
Lockdown offers two types of Handgun Vaults in two different sizes, so you'll need to make a few decisions. First, would you prefer a combination or keyed lock? Consider how you want to gain access to your firearm. Keyed handgun vaults arrive with two keys, while combination vaults allow you to create your own three number combination.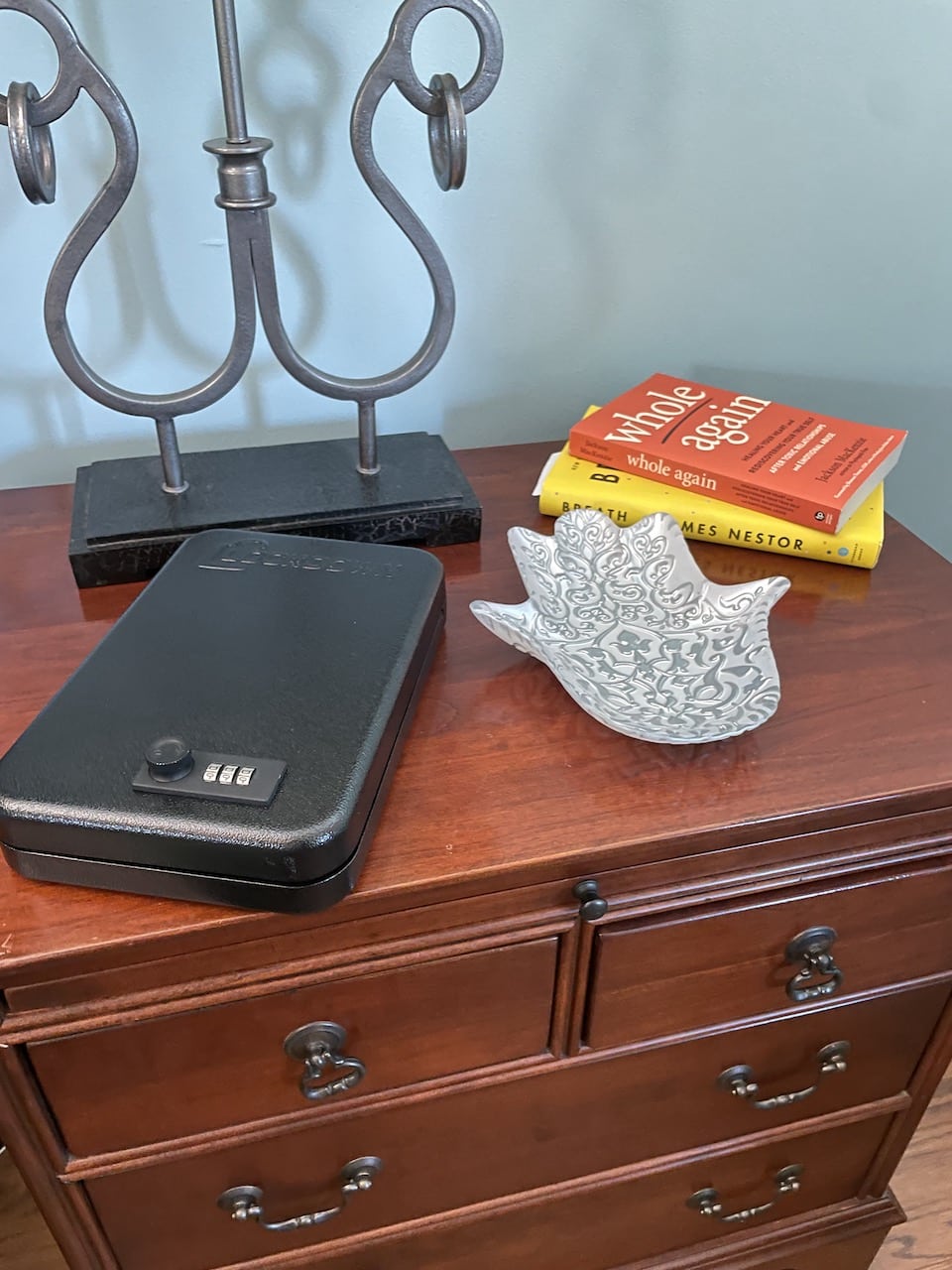 Next, what size do you need, large or compact? A large vault measures 6.5" W x 10"H x 1.75" D, while a compact's dimensions are 5.625" W x 8.25" H x 1.75" D. Measure the size of your handgun to determine which size meets your needs.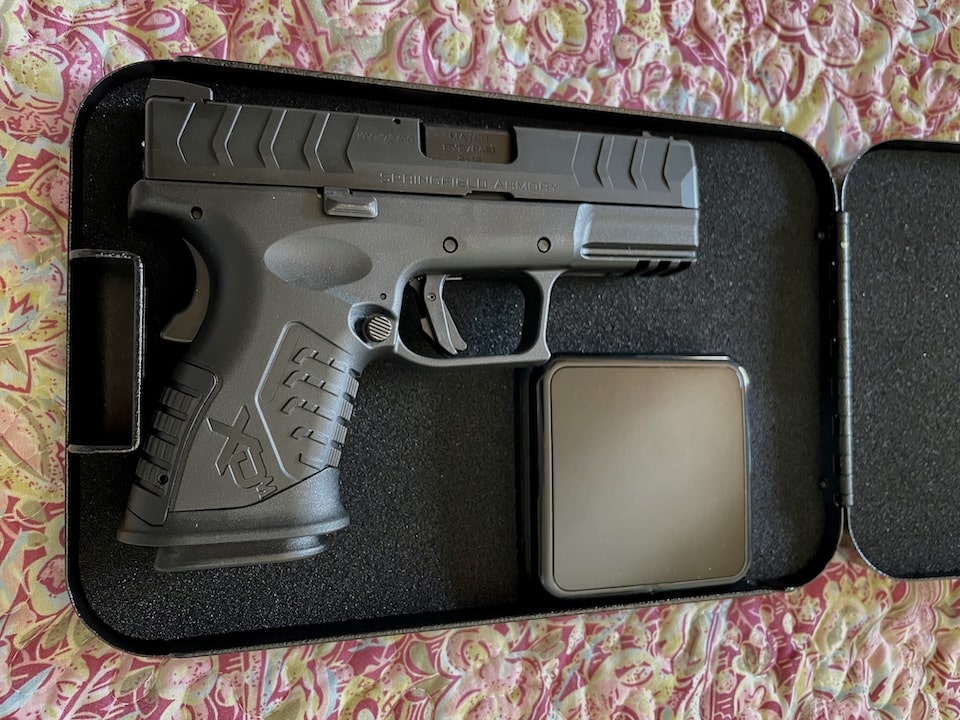 Another option, for added security, is the Puck and Vault Combo. This package includes:
1 Puck Unit
1 nine-foot micro USB power cord
1 magnetic door sensor
1 mounting bracket and hardware
4 AA batteries
1 large keyed gun vault
2 keys for the gun vault
Wrapped steel anti-theft cable
Place the Puck inside your large gun vault in the padded space provided. Once set up, receive real time notifications about movement, temperature and humidity with Lockdown's Logic App when you connect the Puck to Wi-Fi.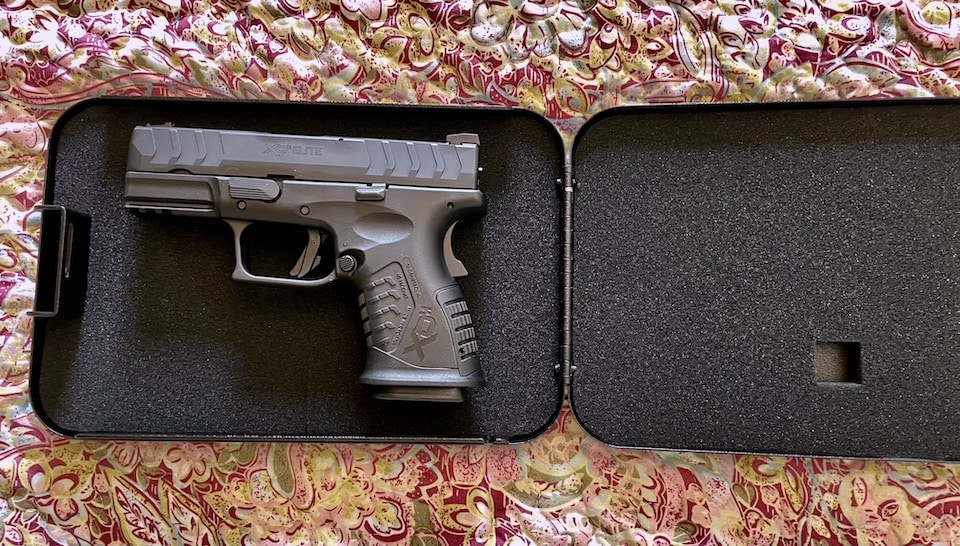 While you're purchasing a Lockdown Gun Vault for yourself, consider buying a few for holiday gift giving. Give the gift of a secured lifestyle.
About Michelle Cerino

Michelle Cerino, aka Princess Gunslinger, first entered the firearms industry in 2011 as co-owner, president and trainer at a national training company. She immediately began competing in both 3-Gun and NRA Action Pistol, becoming a sponsored shooter. Michelle is currently a columnist and Managing Editor of Women's Outdoor News, as well as owner of Pervenio LLC. She also manages social media for Vera Koo and GTM Original. Michelle encourages others to step out of the comforts of home and explore. View all posts by Michelle Cerino →