Primal Pioneer: Venison Lasagna Stuffed Shells
It's that time of year when you have to begin emptying out your freezer in preparation for this year's hunting season. Our friends at Primal Pioneer created a Venison Lasagna Stuffed Shells recipe perfect for such an occasion. ~MC

All the delicious flavors of million-dollar lasagna transformed into venison lasagna stuff shells! Rich and creamy cheese filling combined with ground venison, stuffed into shells and topped with a tasty combination of alfredo and marinara sauce. One of our favorite venison recipes!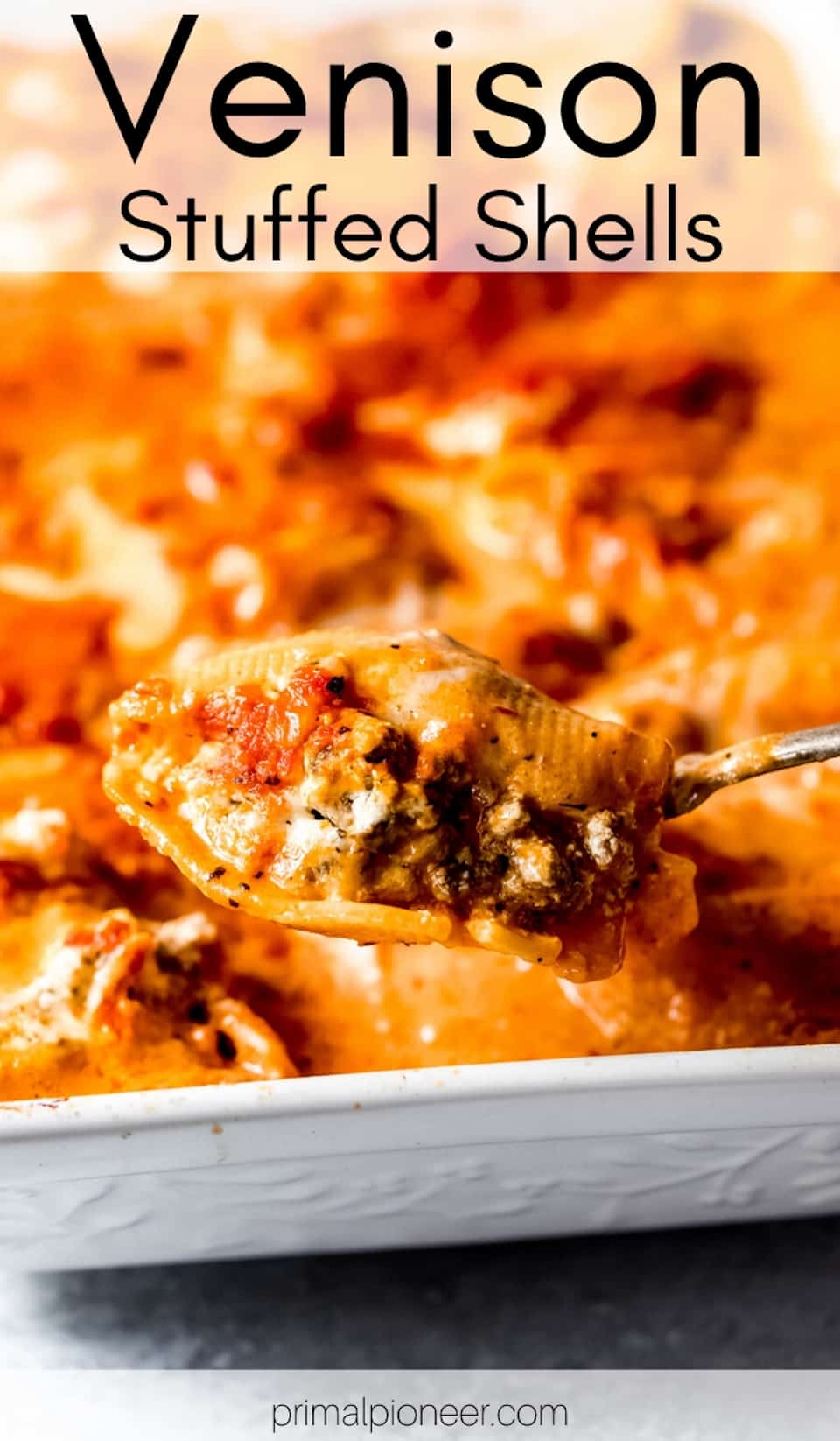 Ground venison is one of the easiest, most versatile, wild game cuts of meat to work with. Believe it or not, there are so many recipe options you can create – recipes that are elevated from the boring traditional ones like chili or spaghetti, such as these venison Philly cheesesteak sliders or this venison taco ring. These venison stuffed shells are another elevated, yet easy, weeknight meal using ground venison.
Ingredients Needed
8 oz. jumbo pasta shells
1.5 pounds of ground venison
1 tsp. salt
1 tsp. pepper
1 tsp. minced garlic
23.5 oz. jar of marinara
8 oz. ricotta cheese
8 oz. cream cheese
2 tsp. Italian seasoning
1/4 cup chopped white onion
15 oz. alfredo sauce.
How to Make Venison Lasagna Stuffed Shells
Preheat the oven to 425 degrees F.
In a large skillet, add the ground venison, chopped onion, garlic, salt, and pepper and cook until done. You shouldn't have any grease to drain.
While the venison is cooking, boil the jumbo shells until just al dente, following the package directions, then drain and place them back into the pot. Add a little marinara and gently stir to coat to keep them from sticking.
In a small bowl, add the ricotta, cream cheese, and Italian seasoning. Stir to combine. Use an electric hand mixer if not softened.
Add the cheese mixture to the cooked venison and stir to combine.
Cover the bottom of a 9×13 baking dish with about 1/4 cup marinara sauce.
Place the jumbo shells into the baking dish and, using a spoon, gently fill each shell with the cheesy venison mixture. You'll want to fill each shell completely full.
Continue reading, Venison Lasagna Stuffed Shells from Primal Pioneer here.
About The WON

The Women's Outdoor News, aka The WON, features news, reviews and stories about women who are shooting, hunting, fishing and actively engaging in outdoor adventure. This publication is for women, by women. View all posts by The WON →