SCTP 2021 Olympic & Sporting Clays Development (OSCD) Camp
From May 27 through 29, I attended the Scholastic Clay Target Program (SCTP) 2021 Olympic & Sporting Clays Development Camp (OSCD) as part of the CZ-USA Field Sports event staff. It took place at the Cardinal Shooting Center in Marengo, OH, just 1.5 hours from my house.
Sponsored by CZ-USA Field Sports
OSCD Camp
Designed to introduce SCTP Athletes in grades 12 and under to Olympic Skeet, Bunker Trap and Sporting Clays, the OSCD camp was conducted by the National SCTP Coaching Staff and national coaches. Coaches included former Olympian, Terri DeWitt, for the international disciplines and CZ-USA's David Miller, for sporting clays. Registered SCTP Athletes, SCTP Coaches and State Advisors were invited to apply.
Prior to the arrival of the athletes, coaches and advisors spent two days learning various skills and teaching techniques through a hands-on experience on how to more effectively instruct SCTP athletes. On the evening of the second day, the athletes arrived. (Which is also when I drove down … just in time for dinner.)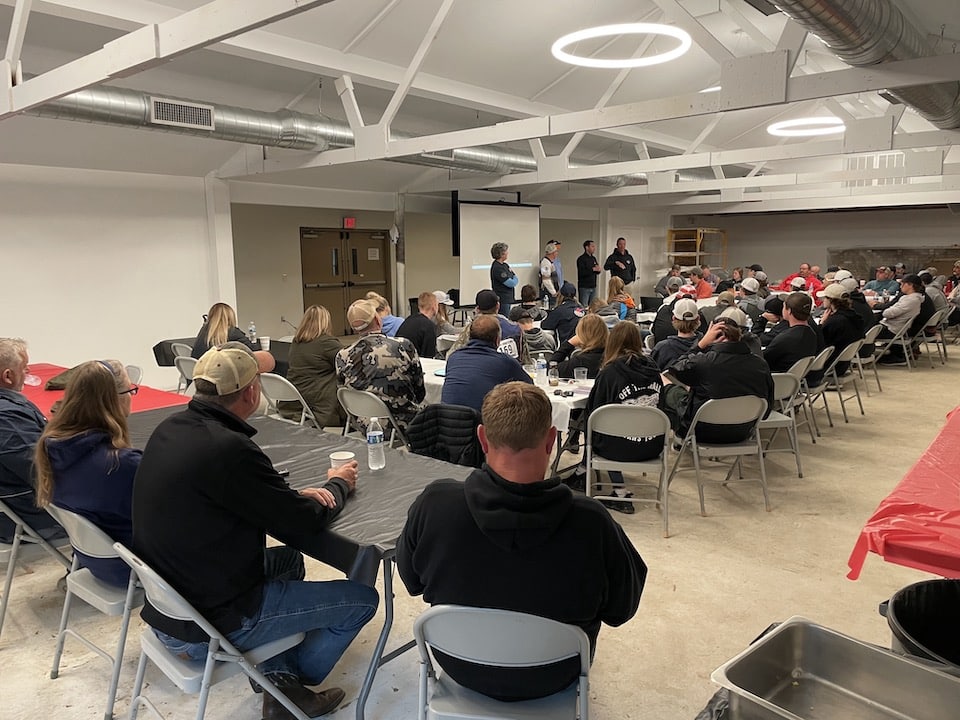 SCTP Athletes Arrive
The group of athletes and their parents came from all over the country. Colorado, Arizona, Florida and Wyoming are just a few of the states represented. It was obvious they were all eager and ready to learn. With notebooks in hand, they all sat quietly while intently listening to the coaching staff's introductions and athletic mindset teaching points. Always the student, I also took notes. The following are some of the key ideas I wrote down my first evening at camp:
What went well? How did I succeed today? (This question was asked at the end of every day.)
In order to grow, you should expect to fail. The question is, "Can you pick yourself up?"
What does a win look like?
Champions never quit.
Set realistic goals.
Consider competition as, "I'm going to show you what I've been working on."
How do you react when you fail?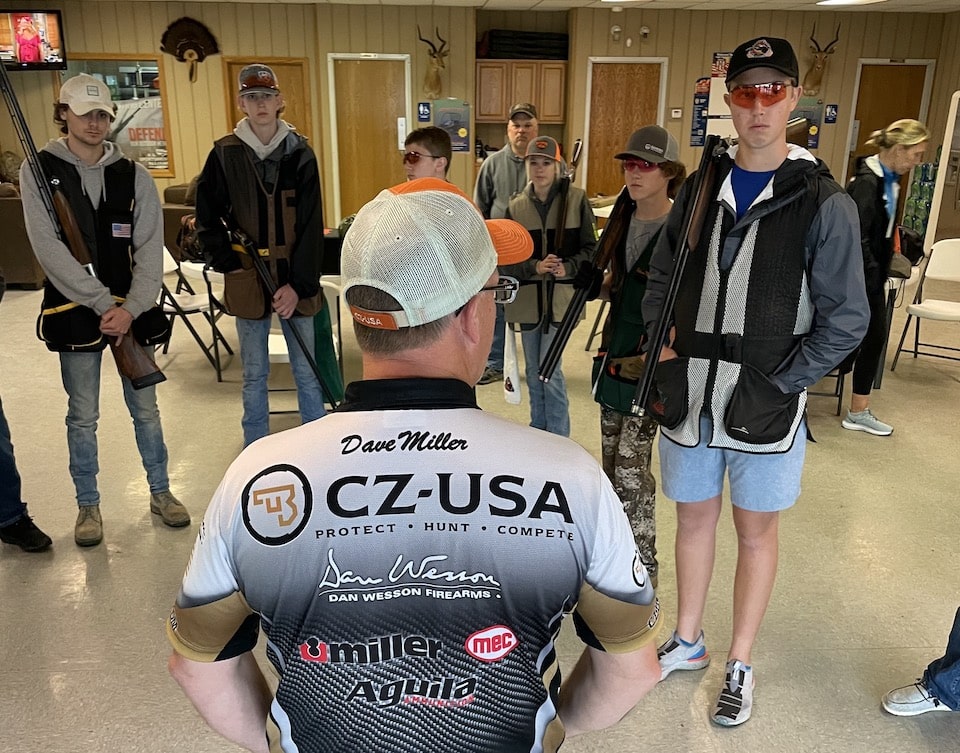 On the Field
I took a bunch of notes while listening to Dave Miller and his coaches teach their group of athletes on the sporting clays field. They covered everything from what to do when you step in the box and view targets, to how to break specific targets. Once again, the athletes took pages of notes and really stayed engaged.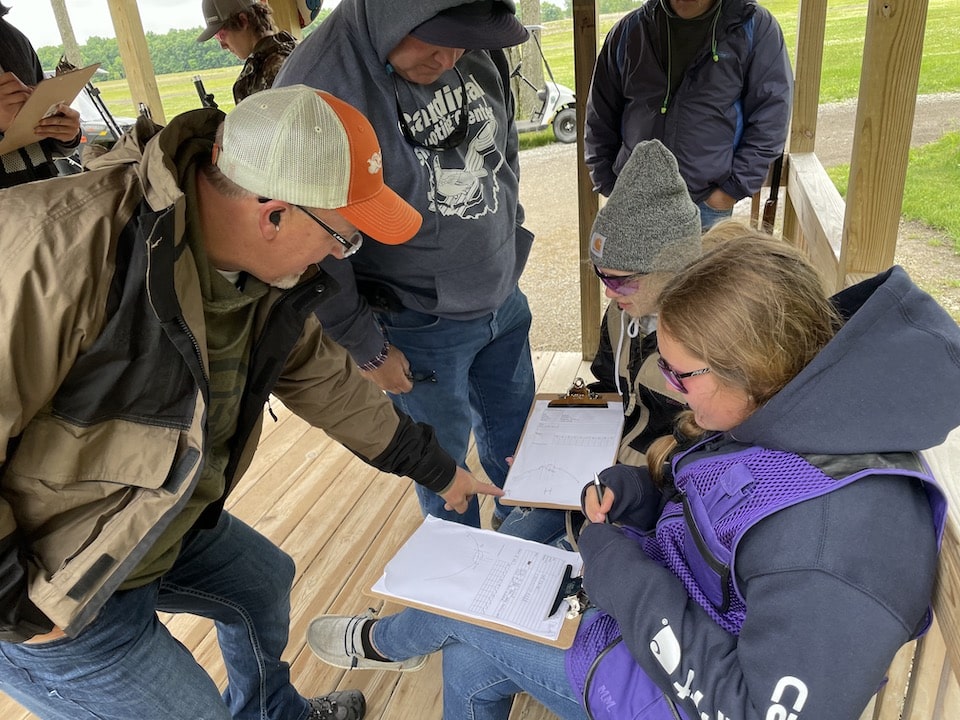 For one of the lessons, the athletes drew a diagram of how they shot a station. By doing this, they now had a plan if they came across a similar station in the future.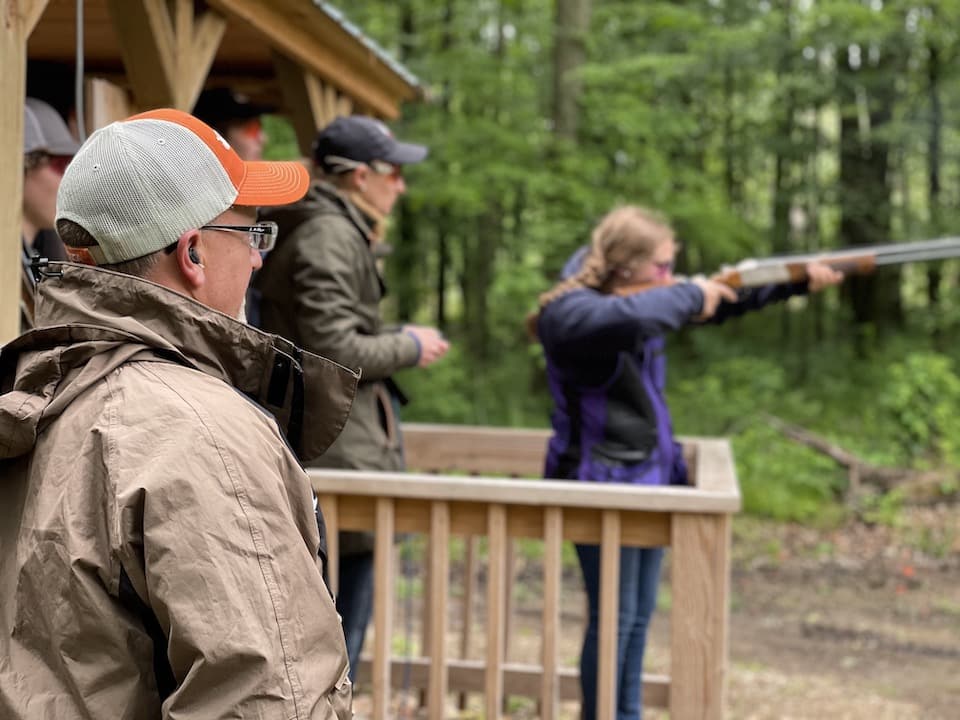 While athletes shot, coaches taught using the lessons they learned the previous two days and instructors monitored teaching techniques. It ran extremely well.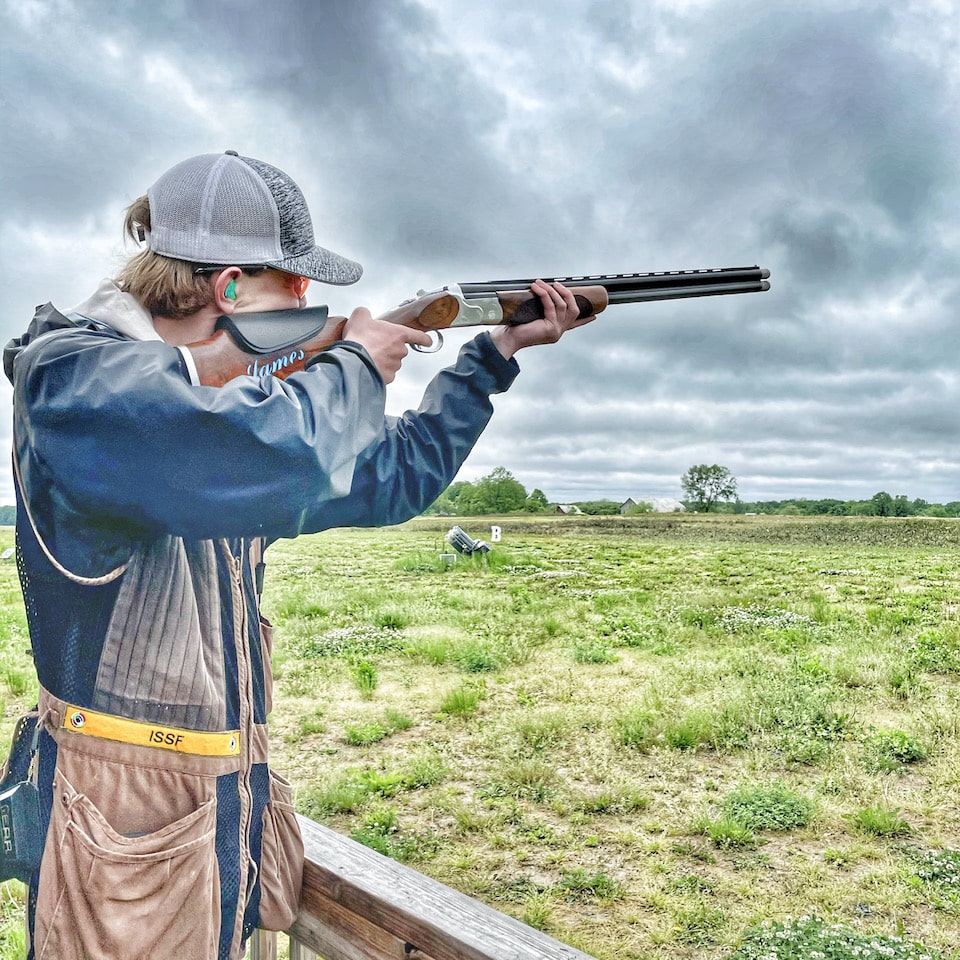 I had to include this photo since this athlete shot his CZ Redhead Premier Target for the event.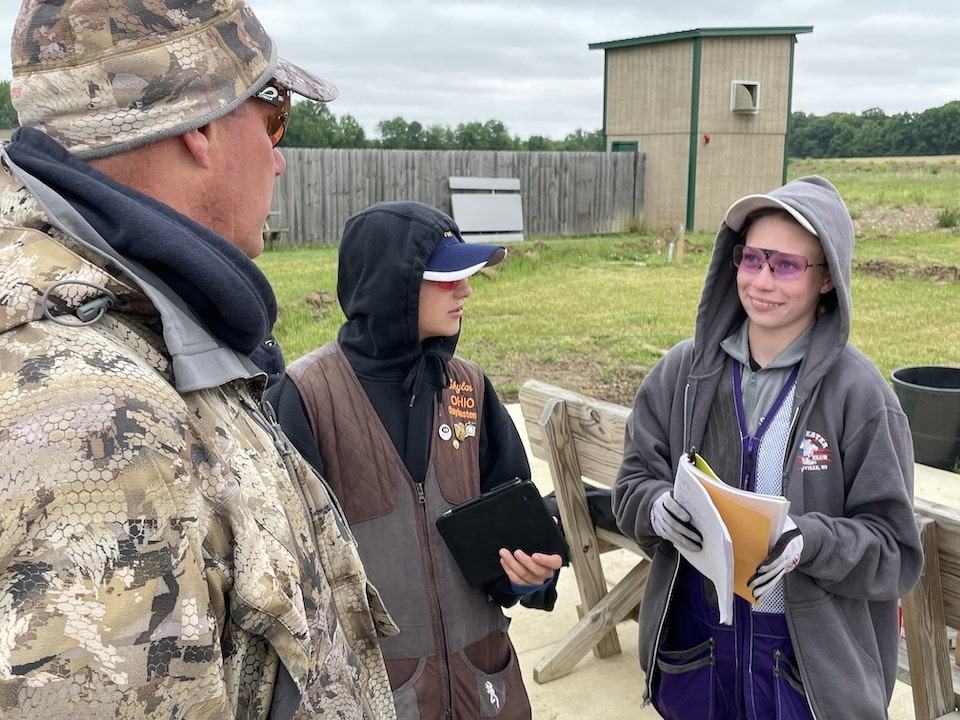 Athletes spent time during bunker trap taking notes on their partner's shooting techniques. They then shared these notes with each other and the coaches to determine what worked well.
Terri DeWitt made it a point to talk to every athlete after they shot. She was always encouraging them and pointing out their successes.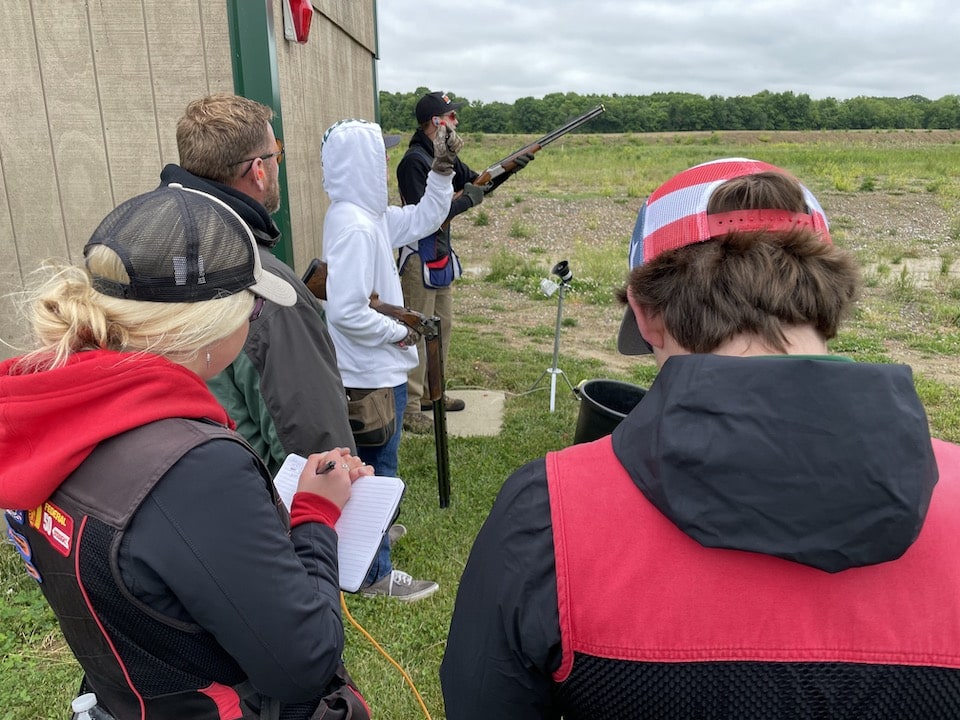 While one athlete shot, the others were either viewing the targets and making their plans, or taking notes on what they saw the shooter doing.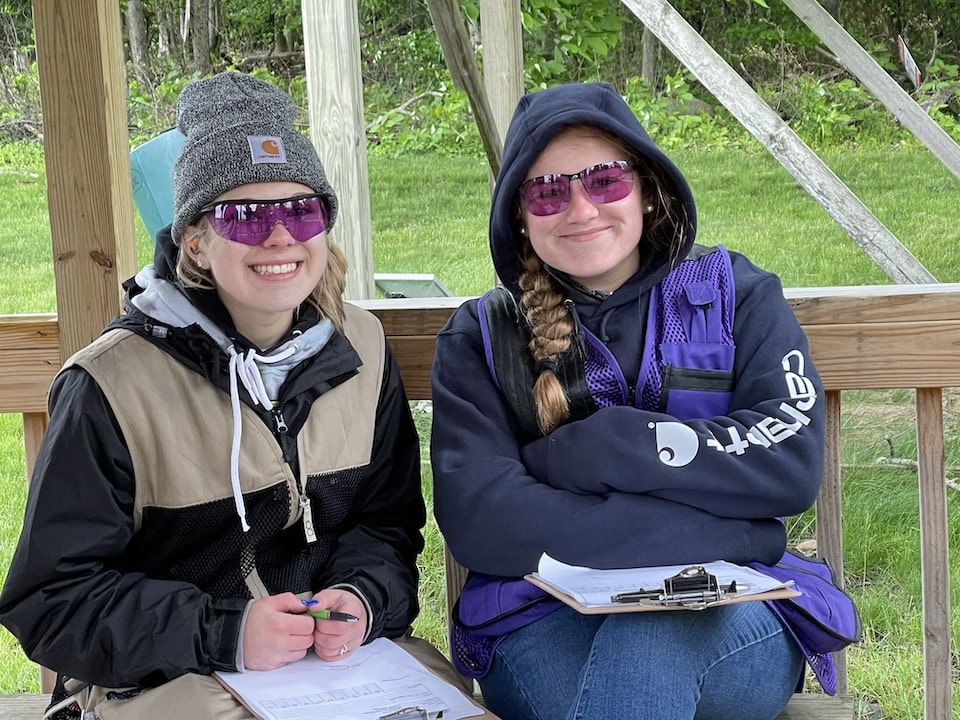 Even though the weather wasn't very cooperative (cold, windy and raining) these athletes kept smiling and working together.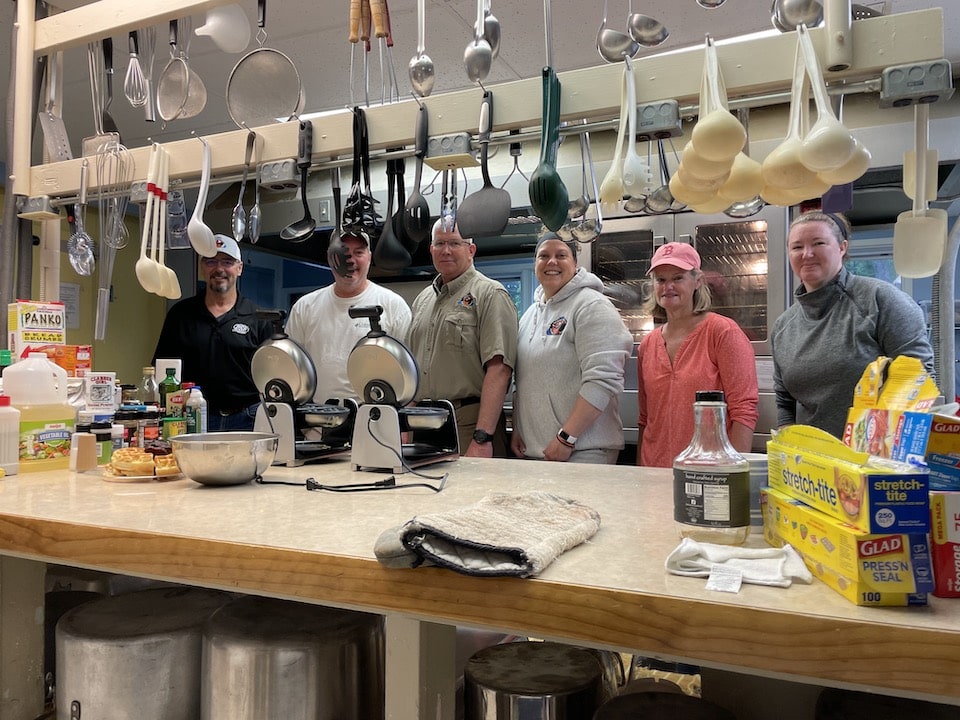 I mentioned at the very beginning that I arrived just in time for dinner. The breakfasts and dinners served at the OSCD Camp were absolutely amazing! Fish, venison, pancakes, waffles, pasta, delicious pie and more. Nobody went to bed hungry.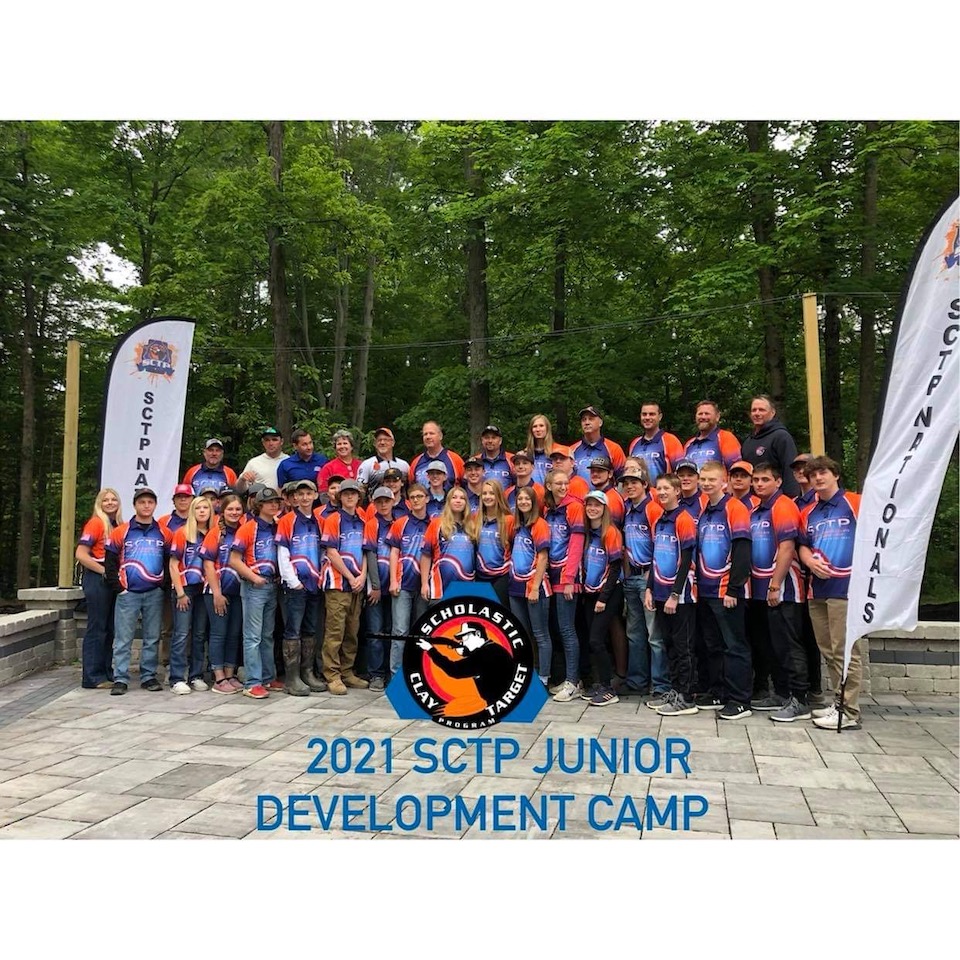 As I've said before, when working with many of the SCTP Athletes, they often remind me of Eagle Scouts. They usually seem more mature than others their age and are always extremely well mannered. I highly recommend the SCTP and Scholastic Action Sports Program (SASP) to any young athletes wanting to get involved in the shooting sports.
Find more information on the SCTP Olympic & Sporting Clays Development (OSCD) Camp here.
About Michelle Cerino

Michelle Cerino, aka Princess Gunslinger, first entered the firearms industry in 2011 as co-owner, president and trainer at a national training company. She immediately began competing in both 3-Gun and NRA Action Pistol, becoming a sponsored shooter. Michelle is currently a columnist and Managing Editor of Women's Outdoor News, as well as owner of Pervenio LLC. She also manages social media for Vera Koo and GTM Original. Michelle encourages others to step out of the comforts of home and explore. View all posts by Michelle Cerino →