Survival Mom: How I Organize My Emergency Supplies
I think we can all relate to having a messy closet. In this post, from The Survival Mom, she explains how her daughter organized the closet containing her emergency supplies. ~MC

I wish you could have seen my Survival Closet before my intrepid daughter reorganized it a few months ago.
When we moved into this house back in 2014, whenever we unpacked something related to prepping, I said, "Go put it in the Survival Closet," and that's what everyone did without any regard to organization. If it was related to prepping, into the closet it went.
As I added new preps over the years, we piled them into the closet, and soon it was crazy-messy. Kind of embarrassing for The Survival Mom!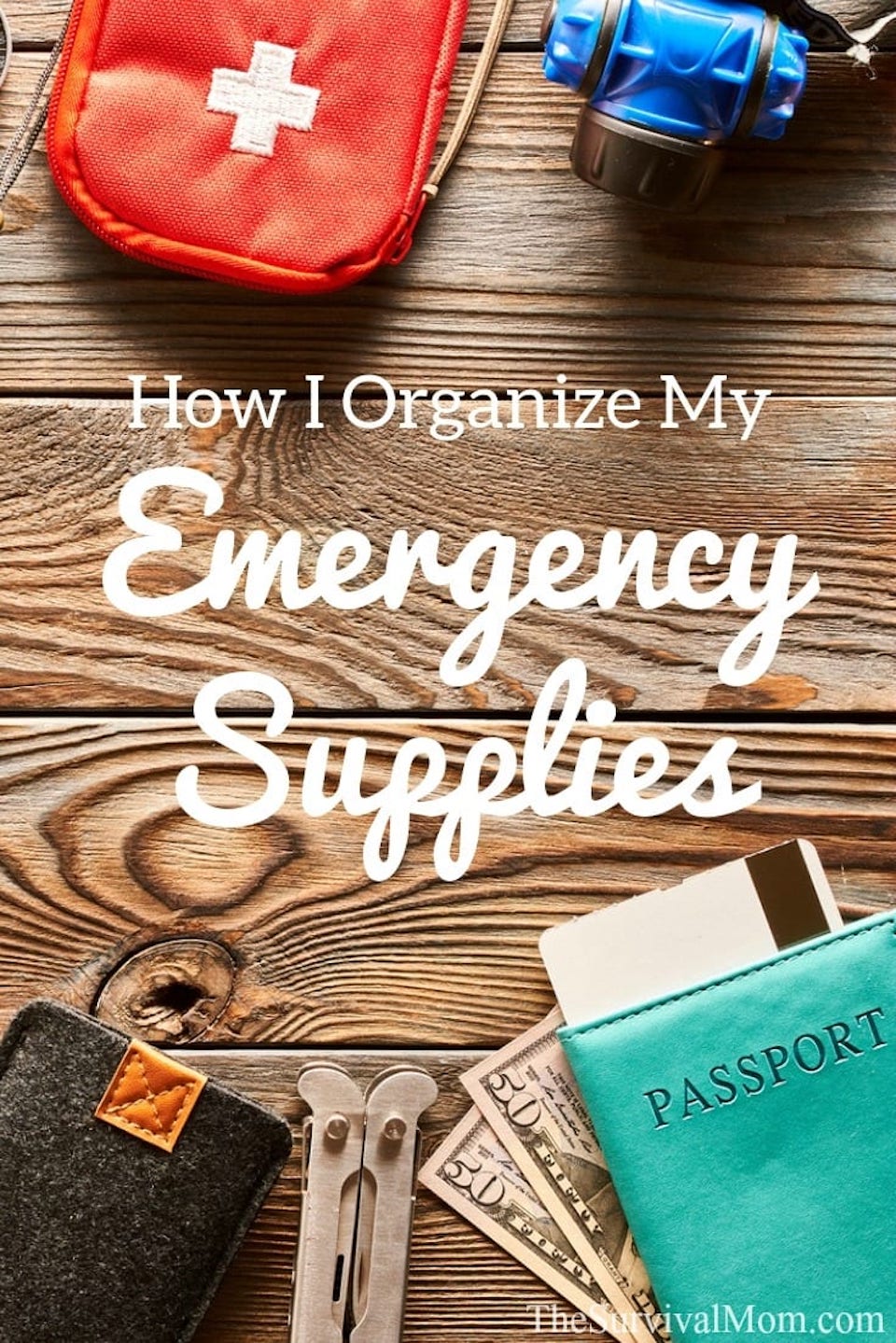 One weekend and without being asked, my daughter tackled that closet. She told me what size storage bins she needed and how many of each, and that was my main contribution to this monumental task.
I was impressed with her skills, made a few organizational changes of my own, and now our Survival Closet serves its true purpose — having emergency supplies and gear ready at a moment's notice when any sort of crisis strikes.
If your preps are a mess and you have no idea how to put them in order, read on.
The Survival Closet
First, let me explain why I decided to store most of our emergency preps in one location. Keep in mind our food storage, stored water, and some larger preps are located elsewhere but this closet contains smaller supplies in 8 general categories:
Light sources (candles, flashlights, light sticks, headlamps, etc.)
Emergency kit food (energy bars, MREs, Extreme Sports Beans, etc.)
First Aid/Medical
Energy sources (batteries, solar chargers, battery packs)
Water purification
Clothing (work gloves, neon yellow safety vest, hardhat, etc.)
Outdoor/camping (mess kits
General survival gear (paracord, a couple of multitools, etc.)
Continue reading, How I Organize My Emergency Supplies, from The Survival Mom here.
About The WON

The Women's Outdoor News, aka The WON, features news, reviews and stories about women who are shooting, hunting, fishing and actively engaging in outdoor adventure. This publication is for women, by women. View all posts by The WON →