Wild Blackberry Coffee Cake Recipe
"We are only going to make things we want to eat." That is our mantra in The WON test kitchen. And this wild blackberry coffee cake, we definitely enjoyed eating …
I found inspiration for this recipe from a website called Yummiest Food; this concoction lives up to the site's moniker. A hot and sweaty summer morning spent combing the brambles for wild blackberries yielded a gallon-sized bag nearly filled with nature's bounty. After a quick wash (of the blackberries, to be specific), I was ready to make something stupidly good but not-so-good-for-you.
Growing up we had a dog, named Lucy, who picked and ate wild blackberries (Editor's note: Perhaps it might be better described as "she licked and ate blackberries."). While she never shared her coveted loot, I'm willing to share this tastiest of recipes with you. I think this cake makes for a wonderful way to treat yourself after a steamy summer morning spent in the outdoors.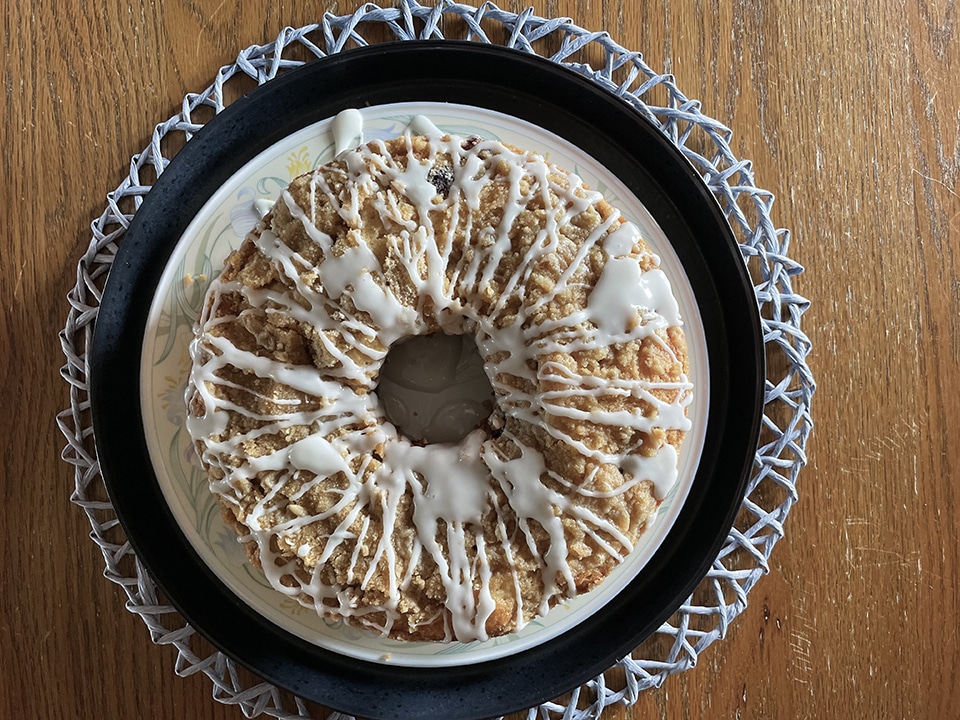 How to Make a Wild Blackberry Coffee Cake
My mom and I decided to make this cake while also putting up 25 quarts of tomatoes purchased from the local tomato lady. I'd made the cake once before, and knew the recipe was a winner. I also knew that after processing 70 pounds of tomatoes, we'd be in the mood for a cup of coffee and a sugar rush. This coffee cake did not disappoint.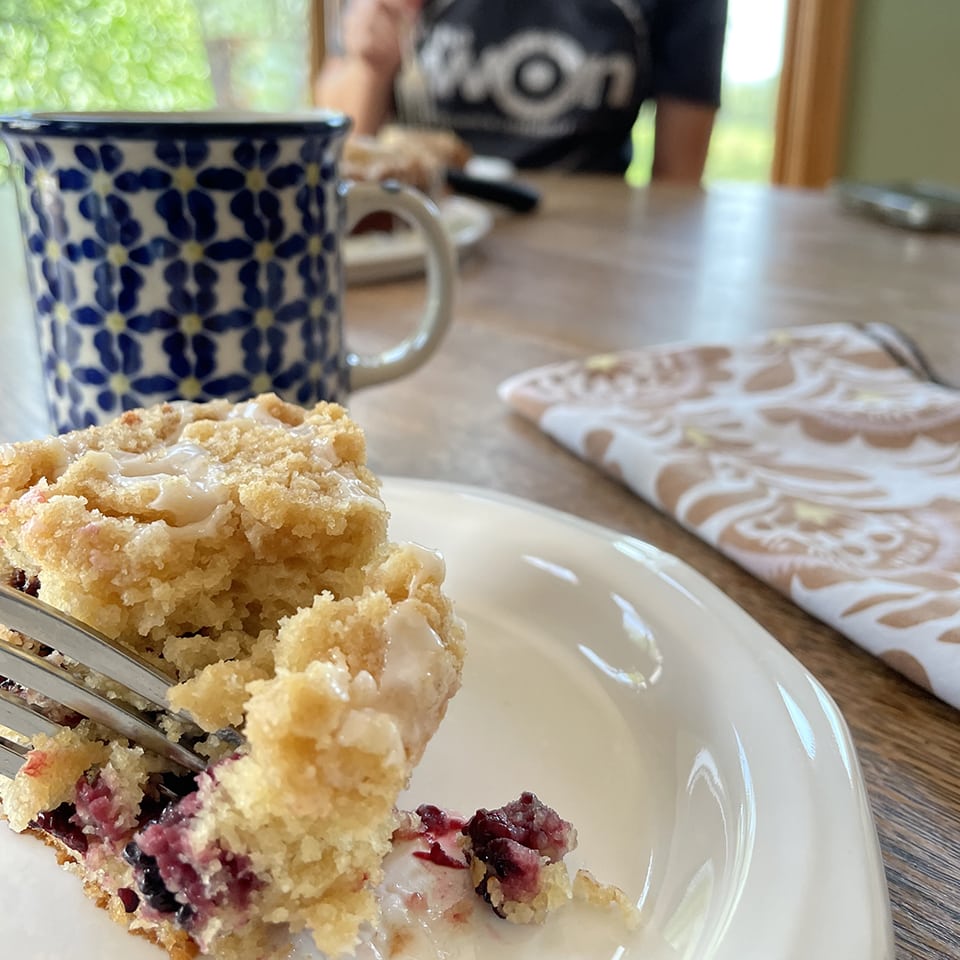 Wild Blackberry Coffee Cake Ingredients
For the crumble topping:
¾ cup flour
½ cup brown sugar
6 tablespoons butter, chilled and cubed
For the cake:
4 tablespoons unsalted butter, softened
½ cup brown sugar
1 large egg
1 tablespoon lemon juice (fresh or from concentrate)
½ cup sour cream or Greek yogurt
1½ cups all-purpose flour
1 teaspoon baking powder
½ teaspoon baking soda
Pinch of salt
For the filling:
2 cups +/- fresh or frozen wild blackberries (I used a little more than 2 cups)
For the lemon glaze:
½ cup powdered sugar
1-2 tablespoons lemon juice (fresh or from concentrate)
Wild Blackberry Coffee Cake Instructions
1. Preheat the oven to 350 degrees. Using a piece of waxed paper and about 1/2 tablespoon of butter, grease the inside of an angel food pan.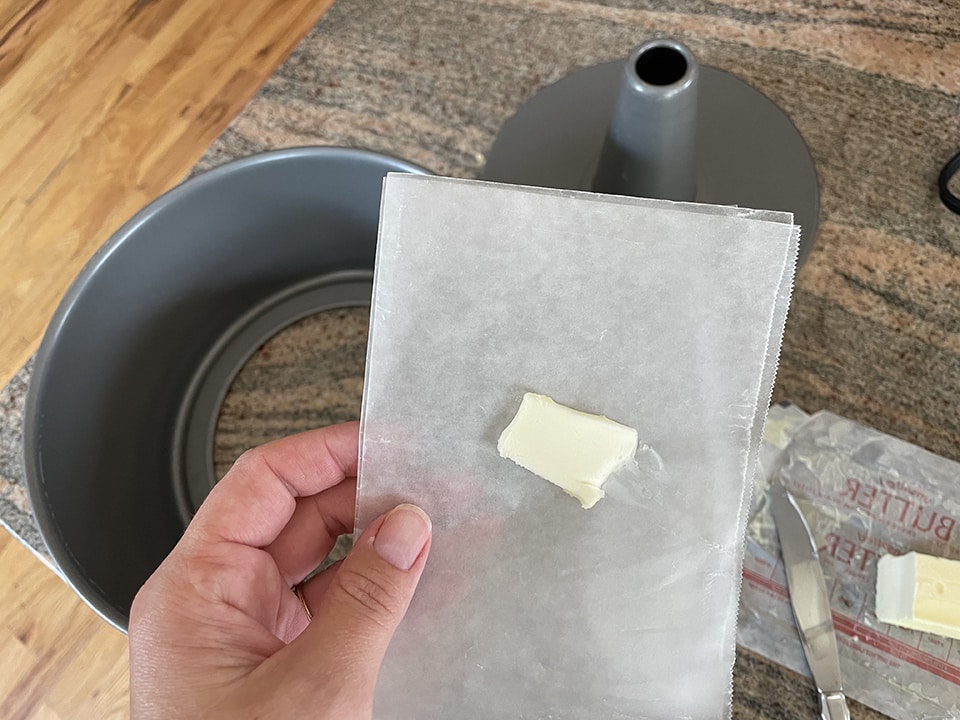 Take care to cover all surfaces of the pan with butter.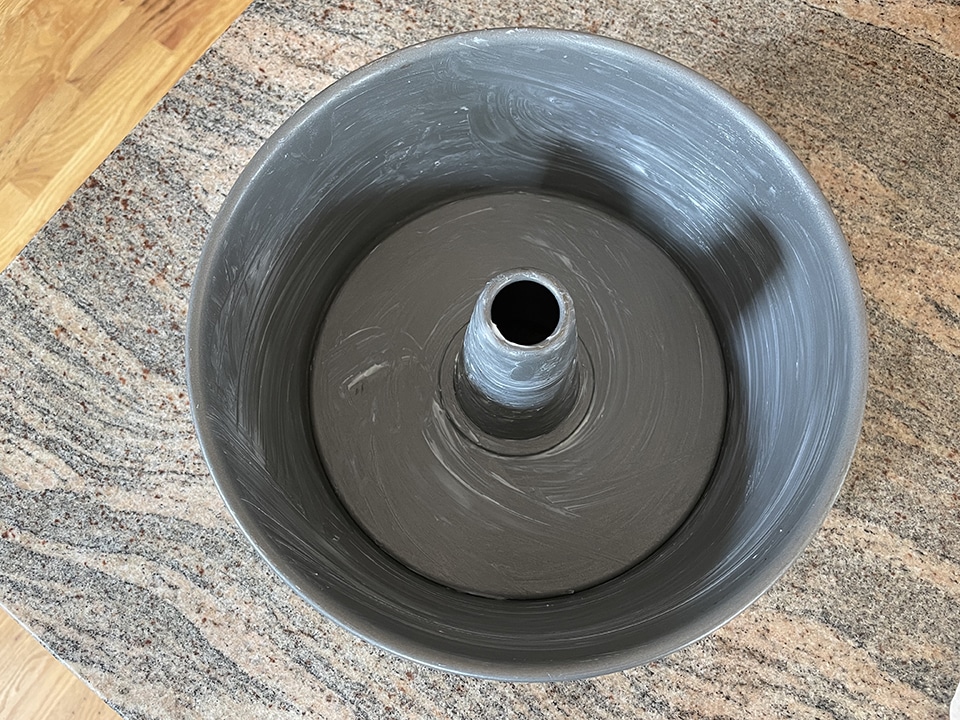 2. In a medium bowl, combine all ingredients for the crumble topping.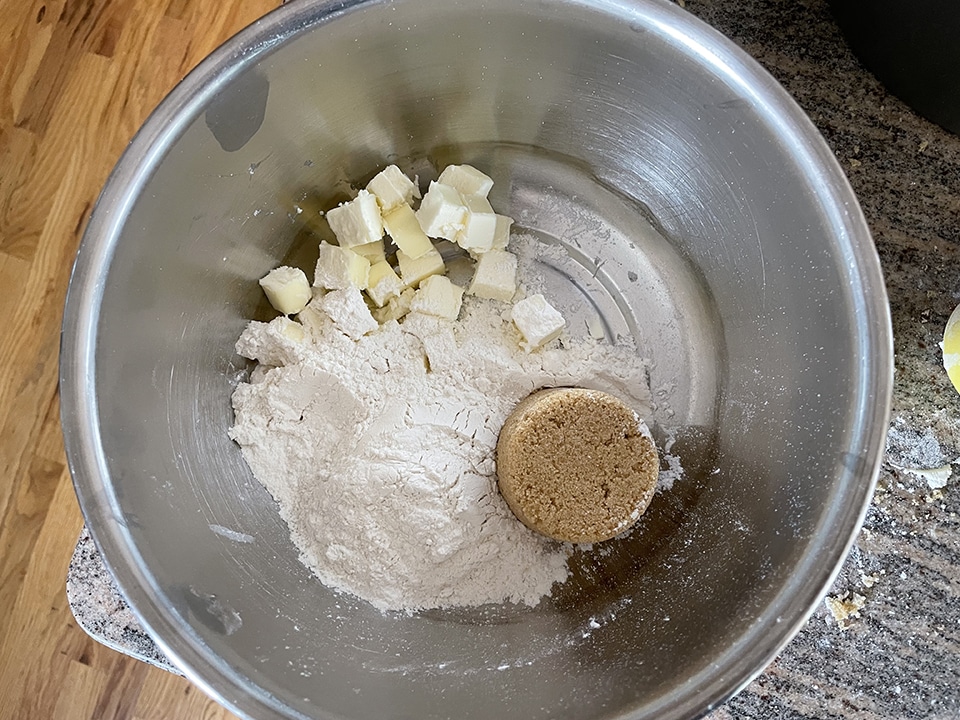 Use a pastry blender or fork to combine ingredients until the butter bits are each about the size of a pea. Store in fridge until ready to use.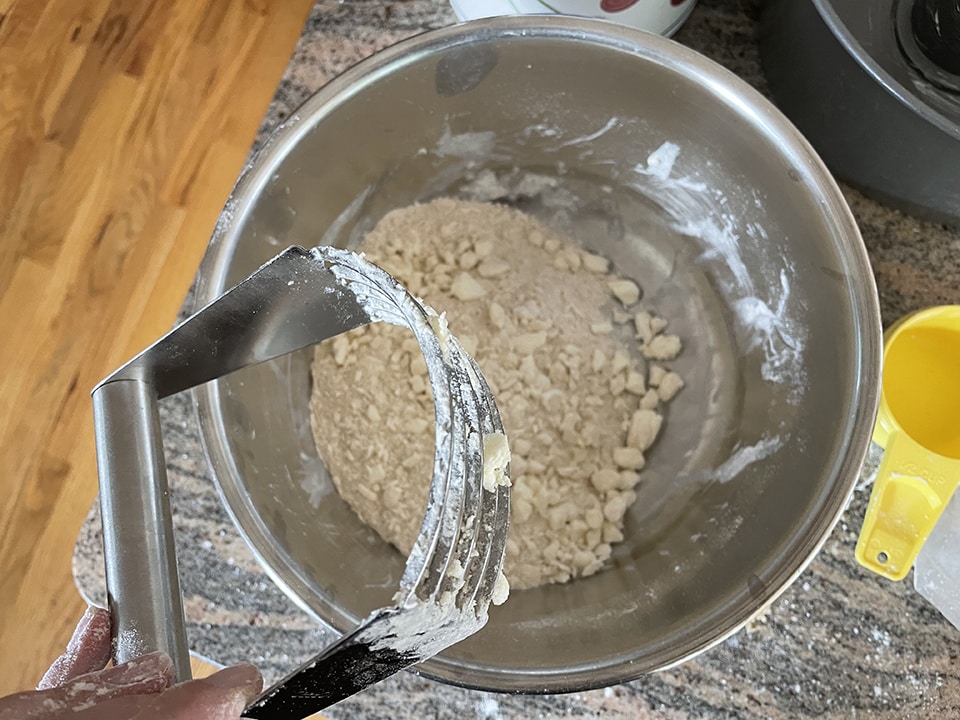 3. Next, make the cake batter. In your stand mixer bowl, cream together the butter and brown sugar.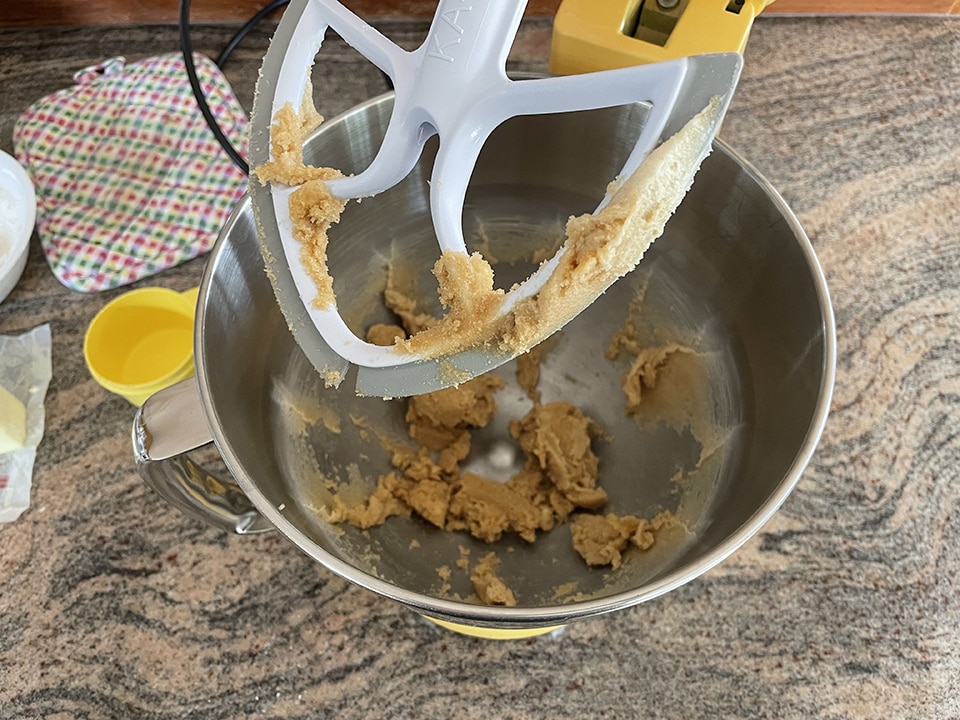 Add the egg, lemon juice and sour cream or Greek yogurt and beat together the mixture. Slowly add the flour, baking powder, baking soda and pinch of salt. Stir on low until all ingredients are just combined. Do not over mix!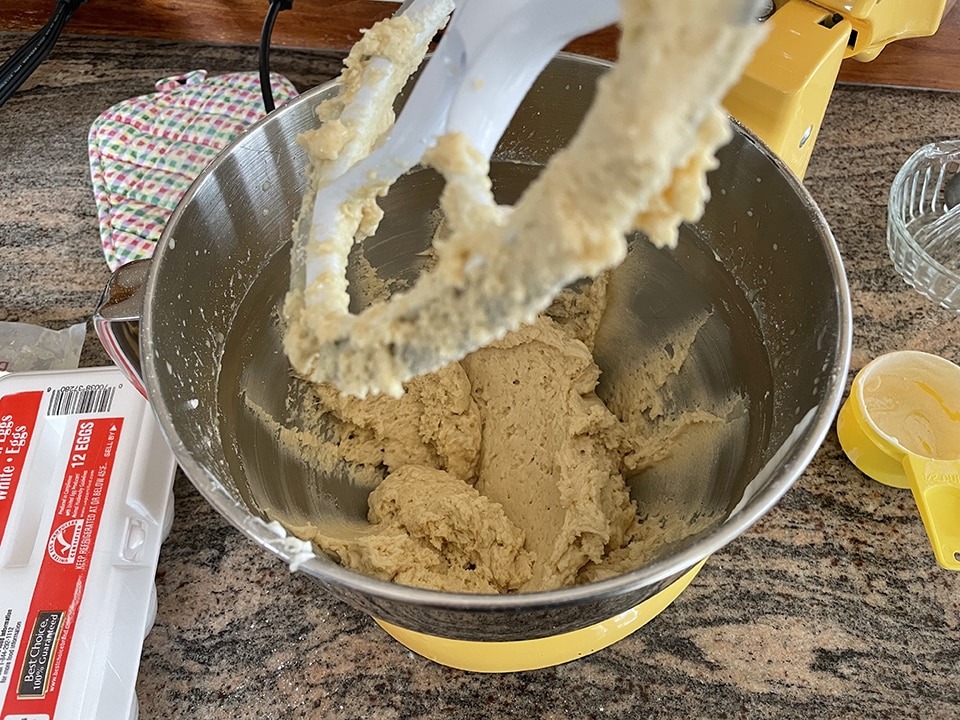 4. Layer it up! Cover the bottom of your pan with a thin layer of the cake batter. I used about 2/3 of the total batter for this first layer.
Sprinkle your wild blackberries over the batter, creating the second layer of your cake.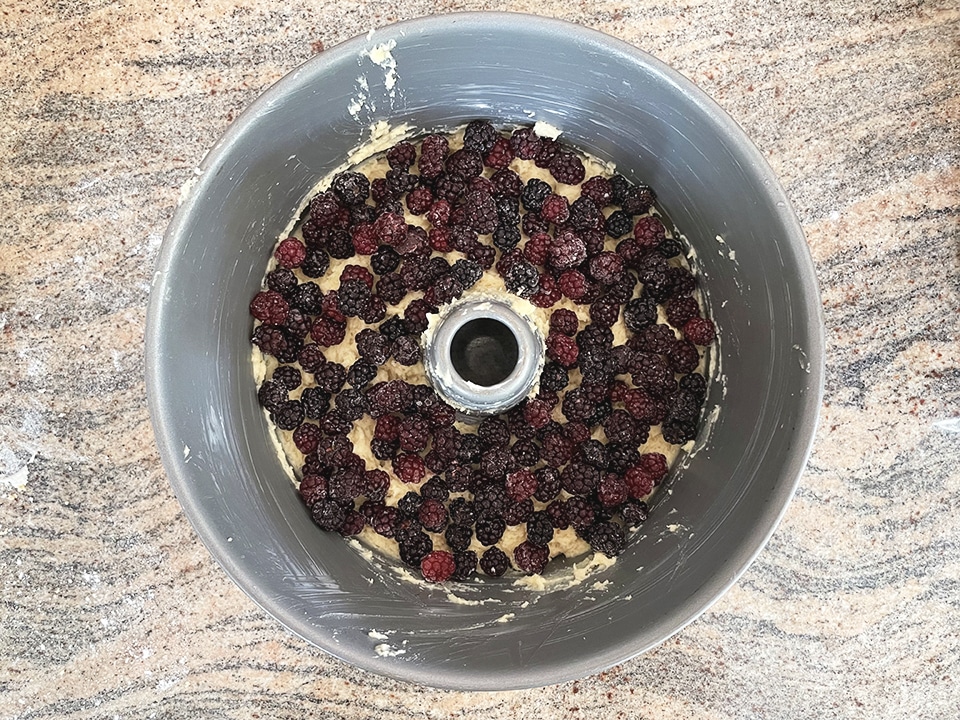 Dollop the remainder of your cake batter over the berries. No need for precision here.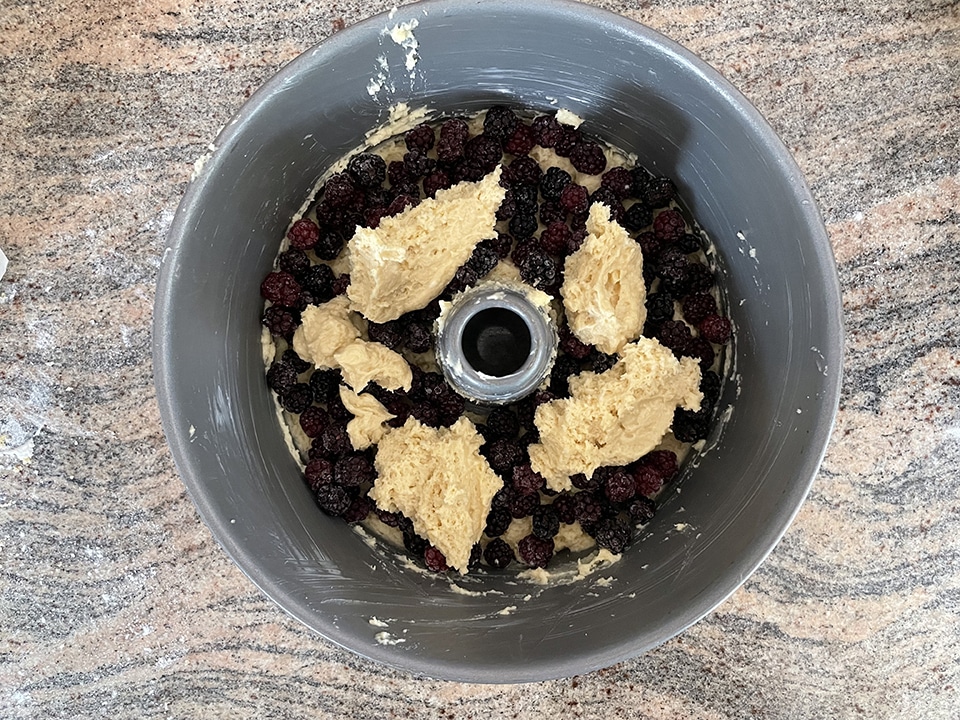 Spread out the batter to the best of your abilities. I really just smooshed the batter down a little bit with a spatula.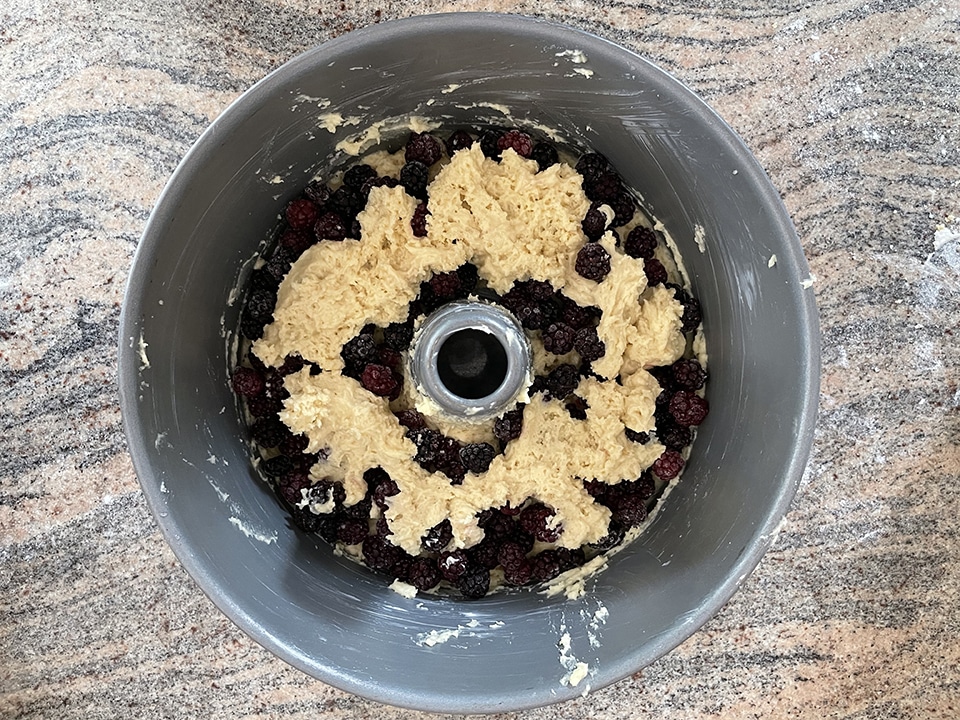 Retrieve the crumble mixture from the fridge, and spread evenly on top. This creates your final layer!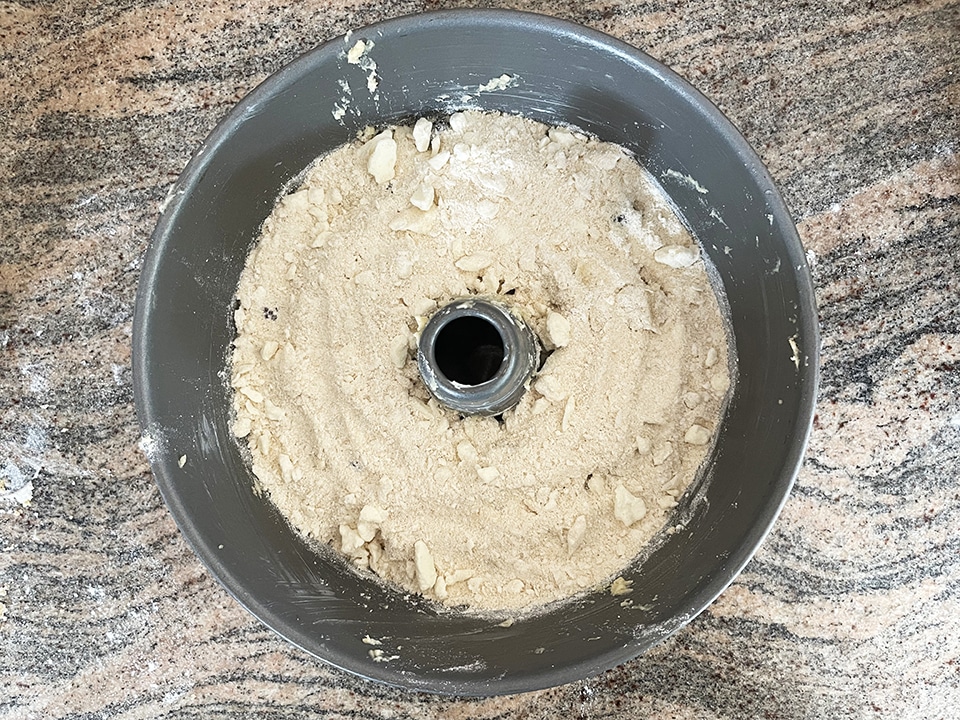 5. Bake for 40-45 minutes or until a toothpick inserted in the cake comes out clean. This should be plenty of time to finish up those tomatoes!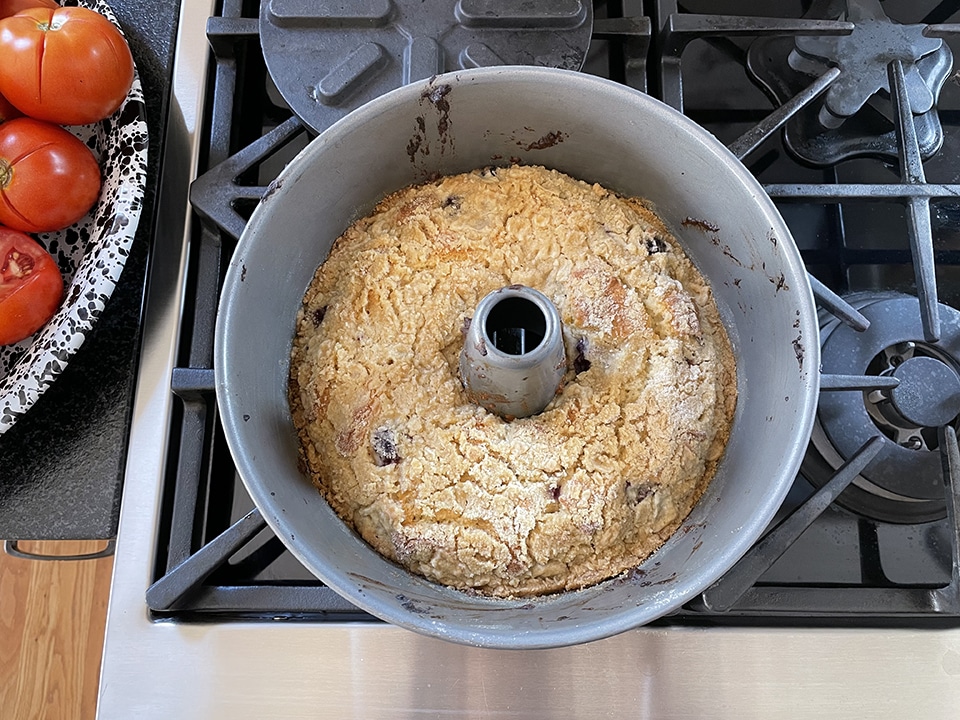 6. Allow cake to cool slightly, and run a thin knife around the outer and inner pan. Remove the angel food center pan from its outer ring.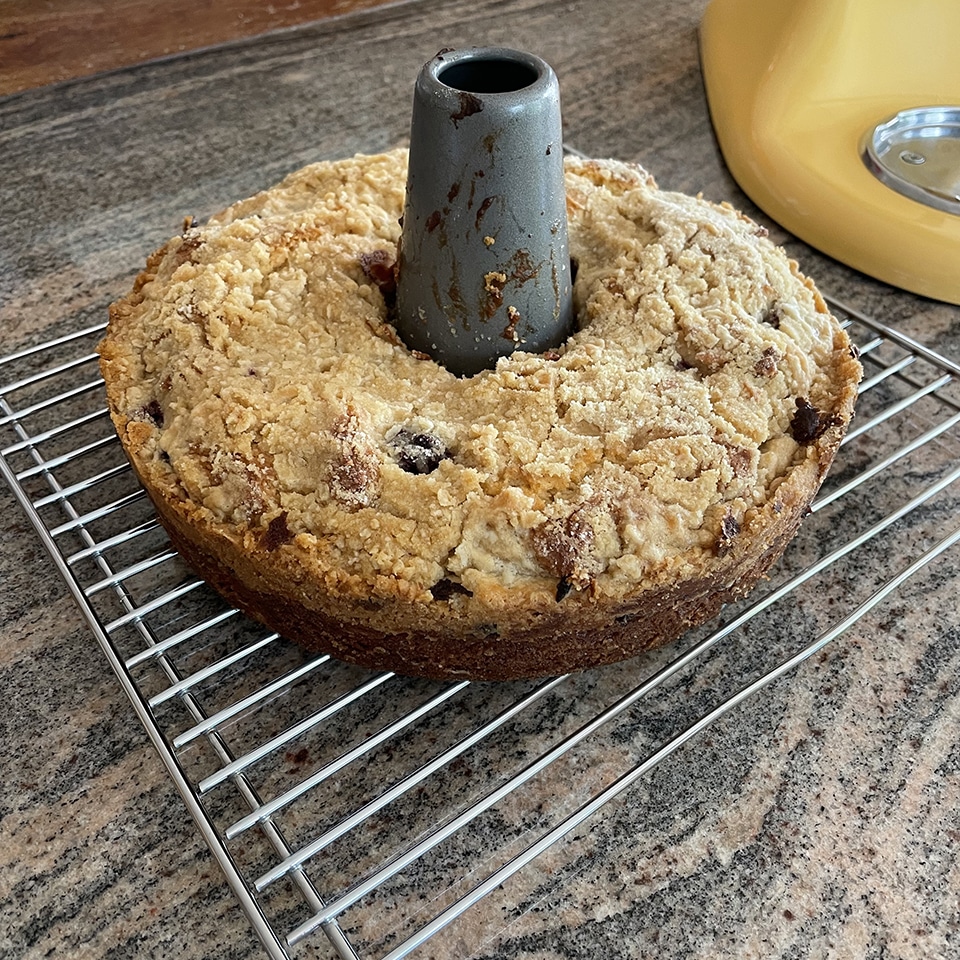 Using the same knife, carefully loosen the cake from the bottom of the pan. Transfer coffee cake to a cake plate or platter, using spatulas. Ideally, this will be done after the cake has a chance to cool. Or, if you just can't wait (like us – we were hungry), employ the three-spatula method of transfer. This will require two sets of hands.
Mix up the lemon glaze. Make sure to sample it – be ready to pucker!
Drizzle the glaze over your coffee cake, and serve.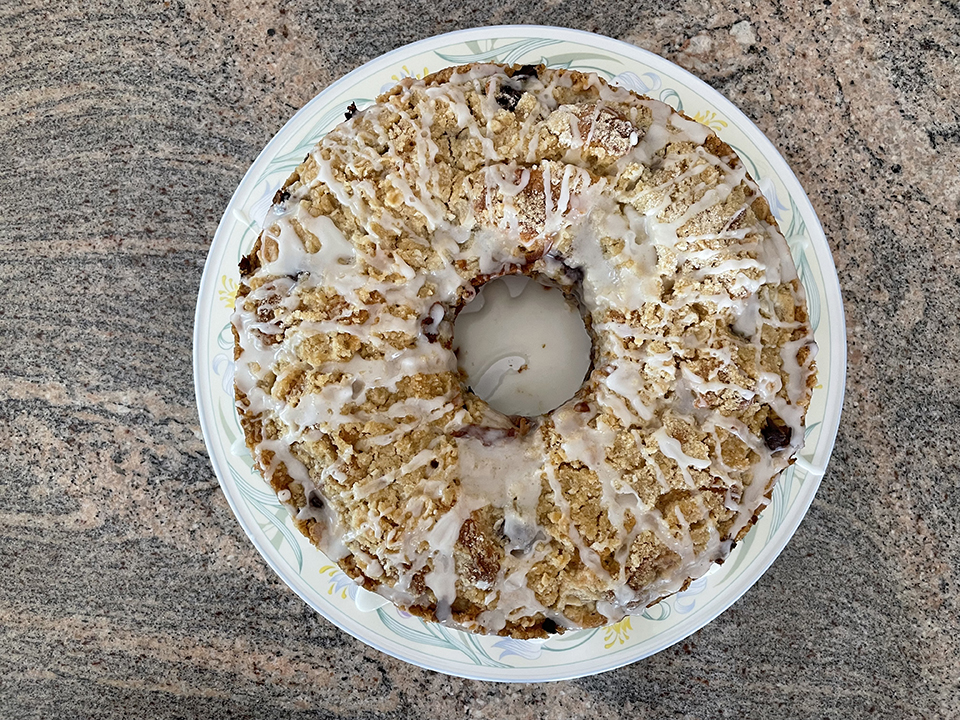 Grab Your Cup of Coffee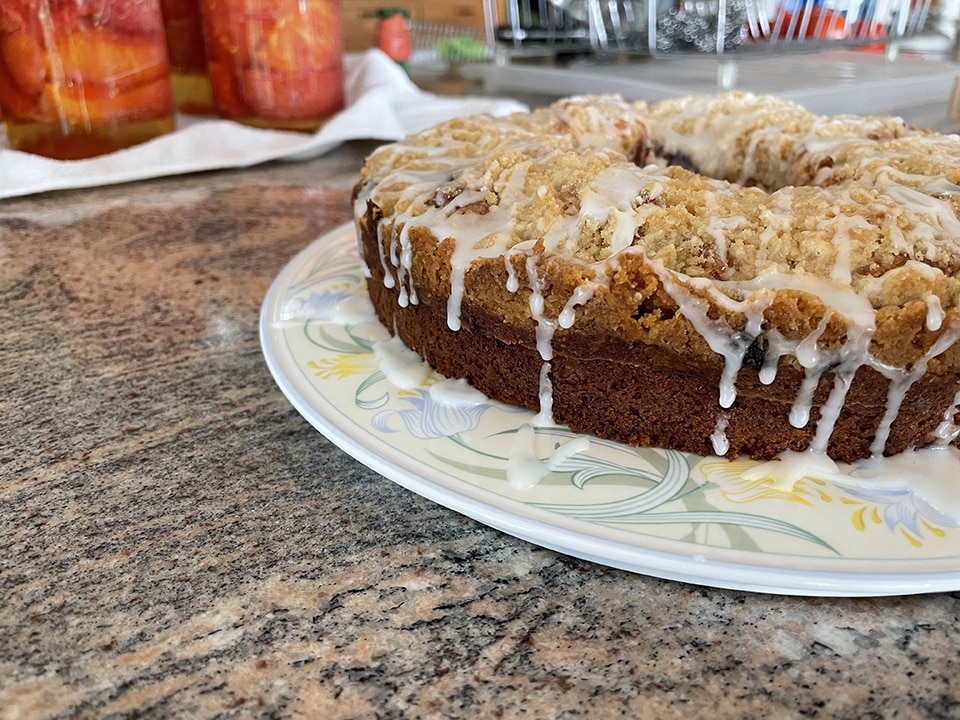 Why is it called "coffee cake," you ask? It's not because there is any coffee used in the ingredients. This cake, thought to originate in Germany, acquired its name simply because it is normally served with coffee.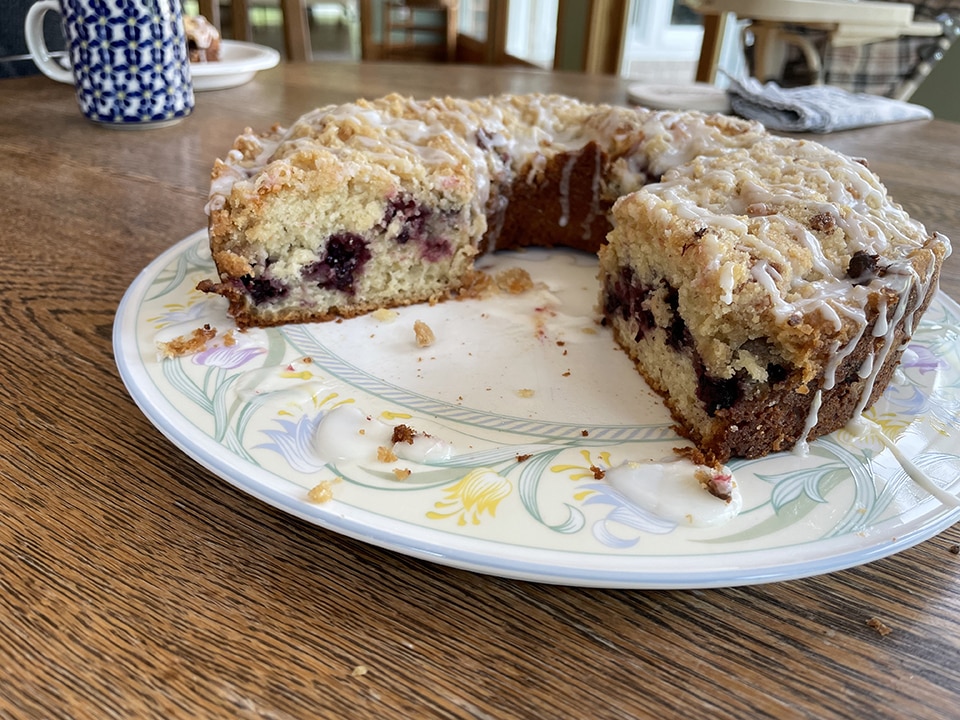 About Jackie Richardson

Jackie Baird Richardson is an interior designer, editor at The WON and avid junker. Watch for her design tips and occasional crafting ideas, bringing the outdoors indoors. View all posts by Jackie Richardson →