Avery Skipalis Talks SilencerCo Suppressors for Teaching
Avery Skipalis is an active duty service member and owns a firearms training business called "Skip's Tactical Solutions." She was first introduced to suppressors while working in a special operations unit as a firearms instructor. Admitting she was intimidated at first, she then became more excited about suppressors and the benefits of using them. I talked with Avery to get her insight and advice on incorporating the use of suppressors for teaching training classes.

Sponsored by SilencerCo
As an instructor, what do you see as the value in using suppressors?
I use suppressors for teaching newer shooters just because I want them to focus on the important things such as their fundamentals versus the things that intimidate them.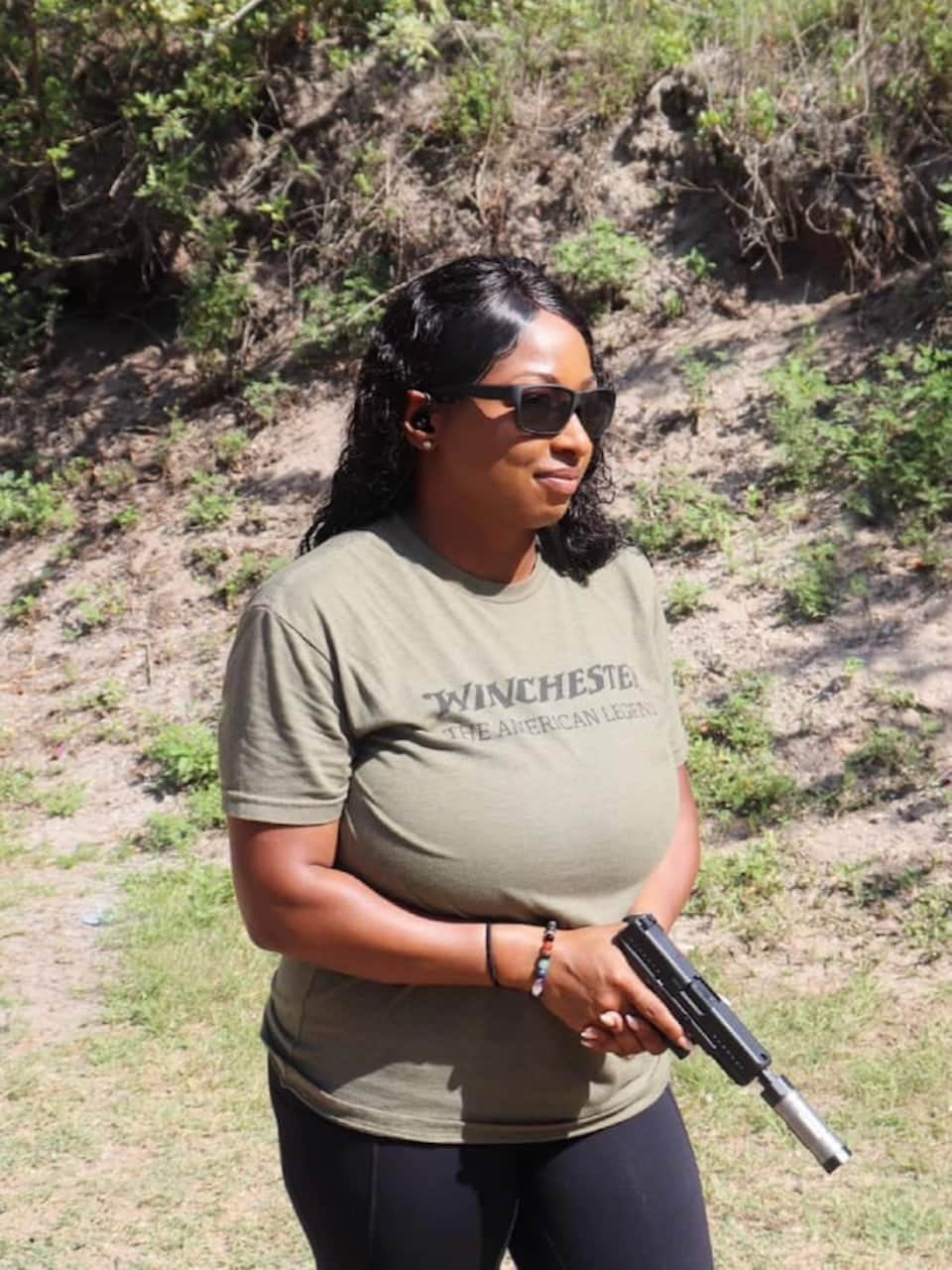 How do your students react when they use a suppressor?
When I use them on .22s people are like, "Oh, I didn't even really feel anything!" and so it gets them excited. A lot of people think of the recoil and the loud noise, so it takes a lot of their intimidation and fears away and then they can really focus on performance.
What other ways do you see suppressors being useful?
The big thing I think is the sound suppression because not everyone can shoot at an outdoor range which I typically prefer. But if you have to shoot indoors you're already dealing with higher noise levels but when you add a suppressor to that it's going to reduce those decibel levels.
Do you have any other advice for other instructors who want to incorporate using silencers into their courses?
I think the big thing is for instructors to think about first-time shooters because there's a lot of new shooters out there. Think about how they can really have them focus on what's important. Think about all the hang-ups that they have. For instance, when I have new shooters I'll ask them if there are any concerns that they have and to let me know what you're thinking.
Recoil is one of the big ones and then, the sound. Some people have really high anxiety when it comes to loud noises on the range, so thinking about those things and how we can make the experience more enjoyable for them is important. Using suppressors for teaching adds so many benefits.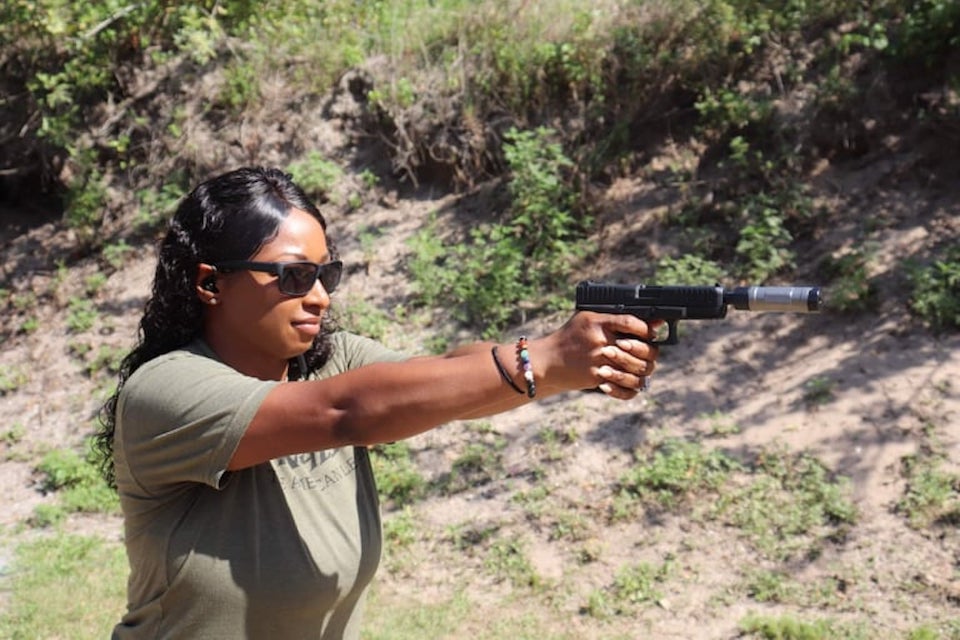 If we have the capability to take them to an outdoor range, that's great, or if we know as an instructor that they have anxiety around high noise levels, then adding a suppressor to the firearm may help because it's going to reduce those decibel levels, especially if you're going to shoot indoors.
I have them shoot with and without the suppressor to show them how it feels both ways. Once they get comfortable and they can transfer back to not using a suppressor, they already know how to correctly apply their fundamentals. Remembering back to their fundamentals they can think, "OK, I need to press my trigger back nice and slow, I need to grip my firearm properly," so it's not a big shock to them because now they know what performing well looks like and feels like.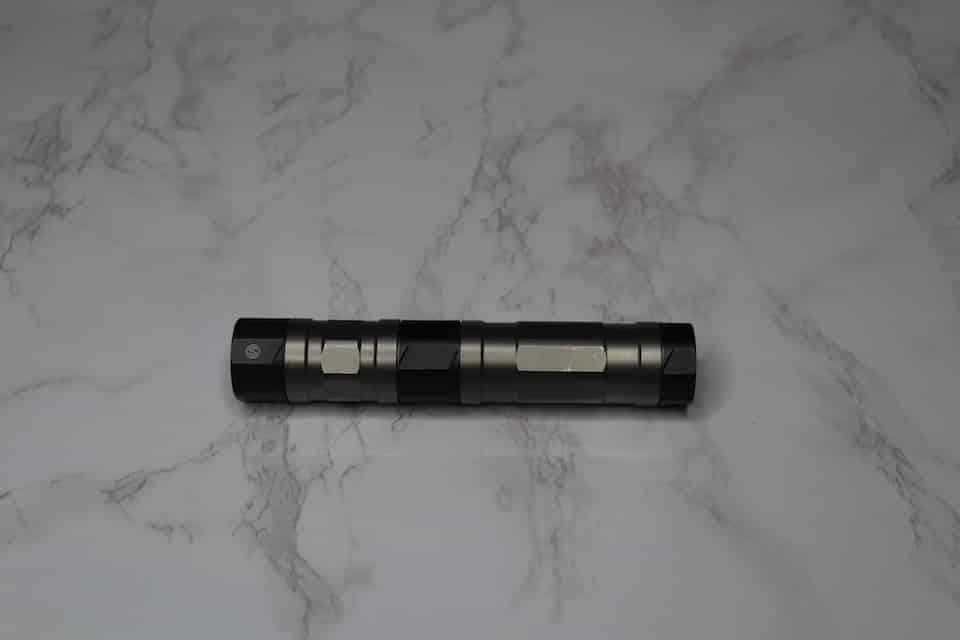 When I'm teaching a new shooter or a child, I like to use the .22 long rifle caliber with the SilencerCo Switchback 22, which is my favorite. I like that you can use it on pistols and rifles so you have one product that you can use on both. It's modular so you can break it down into three different lengths. So, let's say I'm using it for a pistol and I want it to have the shortest length, I can do that. Or if I'm wanting to add more weight to the front end of the firearm I can use it in the longest configuration.
Instead of students focusing on the decibel levels, recoil and muzzle flip, they can really focus on their fundamentals. Once they do that, and continue to work on perfecting their craft, before they know it, they're going to be experienced shooters who are performing well. Then our job is pretty much accomplished.
For more shooting and instructing advice, follow Avery on:
About Nancy Keaton

Nancy Keaton is a retired college administrator, president of her local gun club, competitive shooter and freelance writer whose work has appeared in A Girl and A Gun Women's Shooting League, "American Shooting Journal," "American Concealed," "Northwest Meetings + Events," and other publications. She enjoys writing about a wide variety of topics and interviewing ordinary people doing amazing things. To see a compilation of her writing, check out https://nancykeaton.contently.com. View all posts by Nancy Keaton →