Not Your Mama's Match: Ladies Triumph at Fall Festival 2021
AUSTIN – (AGirlandAGun.org) — The only all-ladies multigun match in the country included technical courses of fire, a variety of props and gear requirements, and challenging stages. Eighty-seven women competed at the 6th Annual A Girl & A Gun Fall Festival that took place from Sept 28 – Oct 3, 2021, at the Lucas Cattle Company Range in Cross Timbers, MO. The two-day Multigun Challenge included 87 competitors from 25 different states. The one-day Team Pistol Challenge included 64 competitors comprising 32 teams.
"We were proud to again host the only all-ladies multigun match in the nation," said AG & AG Founder Julianna Crowder. "The Lucas range was the perfect venue for our participants from across the U.S. to gather for the great competition, training, and camaraderie for which A Girl & A Gun is known. 3-Gun University increases visibility for shooting sports and encourage long-term participation in competitive and recreational shooting. Our events are essential to introducing new participants to local ranges, match clubs, and opportunities in the firearms industry at large."
The Multigun Challenge had participants with varying levels of experience. Twenty-four competitors were first-time competitors. A dozen pro shooters participated as well as many intermediate and advanced competitors.
The 2-day match offered eight challenging natural-terrain stages. Rangemaster John Crowder created a very technical match with a vigorous round count, interesting props, and various shooting positions. The courses of fire challenged competitors to balance speed and accuracy.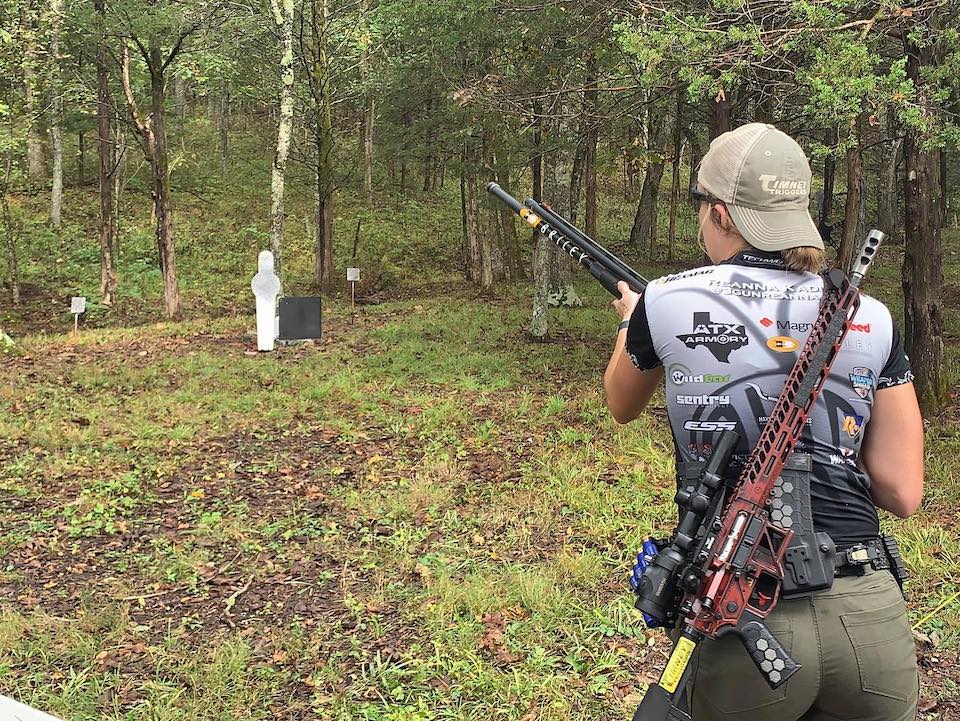 The division winners at Fall Festival were as follows:
Tac Ops
Reanna Kadic
Rachel Mazzio
Natalie Webb
Open
Dianna Muller
Ashlynne Thomas
Eileen Kerlin
PCC
Stefanie Crain
Nancy Webb
Janelle Weathers
Limited
Cindy Coker
Nicole Krenzelok
Susan Richie
"This was not an easy match," said sponsored shooter Katrina Reed. "In fact, I would say it was the toughest match of the year. Long range out to 580 yards, double flyers, small off-hand rifle targets, and so much more. It was so rewarding watching ladies overcome fear and anxiety, to finish AND finish well. So proud of each of you!"
The classification winners were:
High Junior Rachel Mazzio
High Senior Eileen Kerlin
High Super Senior Janelle Weathers
High Military Sarah Moss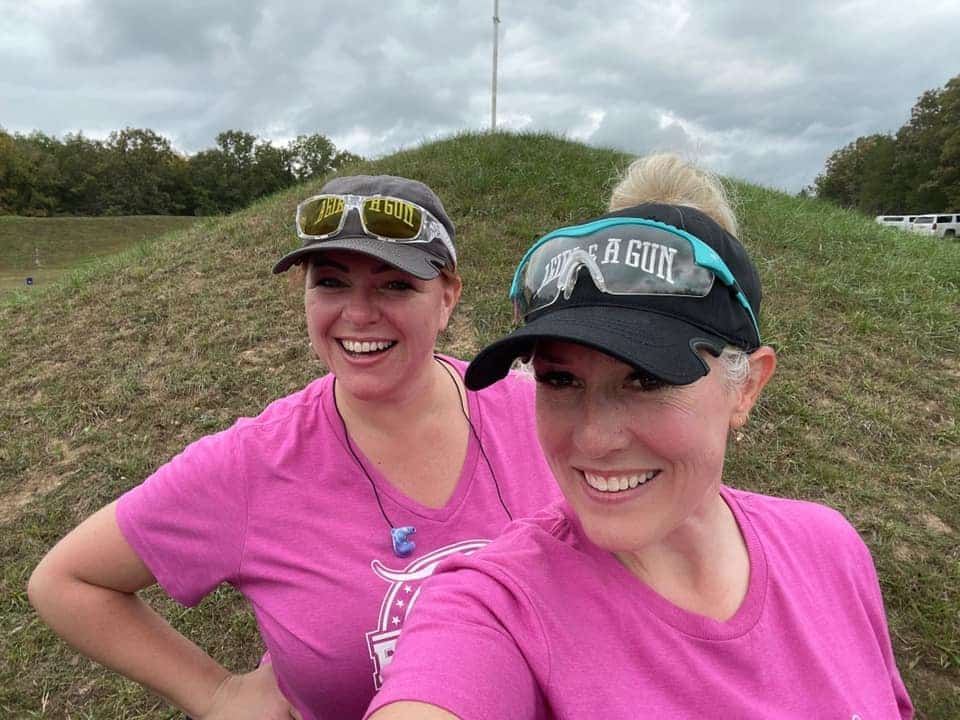 Prior to the matches, 3-Gun University Presented by RUGER offered three days of training to teach 42 students the sport of 3-gun. Instructors reviewed all three platforms, gear, and stage strategies to help ladies have a successful experience for the Multigun Challenge. Pro staff Cindy Coker of Team TROY, Rebecca King of Team SENTRY, Beth Walker of Team RUGER, and F-1's Tennille Chidester presented a variety of clinics and stage walkthroughs for students, who ranged from new to experienced competitors.
The Team Pistol Challenge presented six stages that ladies tackled in two-person teams. Prizes were awarded through Lewis class cash payouts and random draw prizes.
The Top 5 winners of the Fall Festival Team Pistol Challenge were the following:
Michigan Mafia – Sheila Hoekstra & Shannan Chada
Smoke & Hope – Dianna Muller & Ashlynne Thomas
You Can't Shoot With Us – Reanna Kadic & Beth Walker
All A'ss – Katrina Reed & Tennille Chidester
Shake & Bake – Eileen Kerlin & Alexandra Nikolov
Event management included 6 HQ support staff and 21 Range Officers. Several Range Officers drove 12 hours or more to volunteer at this event. The closest volunteers commuted two hours to participate. Senior staff for A Girl & A Gun commuted from Austin, TX, to Missouri. A Girl & A Gun fosters an enthusiastic and experienced team that returns year after year and contributes to the success of the event.
A Girl & A Gun would like to thank the sponsors, host facility, and staff for an incredible event.
By the Numbers
3-Gun University – 34 3-gun students, 8 PCC students, 4 instructors
Team Pistol Challenge – 32 teams, 64 competitors
Multigun Challenge – 87 competitors
Match Staff – 21 Range Officers, 6 HQ
Total on site – 132 attendees
Sponsors represented in prizes/banners – 48 companies
Sponsors/Vendors on site – 2 (Dene Adams and Weber Tactical)
About A Girl & A Gun
A Girl & A Gun (AG & AG) is a membership organization whose events are successful stepping stones for thousands of women entering the shooting community by fostering their love of shooting with caring and qualified instructors who coach them. AG & AG breaks barriers for women and girls in self-defense, and in pistol, rifle, and shotgun shooting sports by welcoming beginners to learn the basics of safe and accurate shooting and providing experienced shooters with advanced-level opportunities. The club has thousands of members in all 50 states and hosts recurring Girl's Nights Out at hundreds of ranges throughout the United States.
For more information about A Girl And A Gun Women's Shooting League, or to learn how to join, please visit AGirlandAGun.org. Follow AG & AG on Facebook, Instagram, Twitter, YouTube, and Pinterest for social media and corporate news.
About The WON

The Women's Outdoor News, aka The WON, features news, reviews and stories about women who are shooting, hunting, fishing and actively engaging in outdoor adventure. This publication is for women, by women. View all posts by The WON →