Time on the Range with SilencerCo's New Hybrid 46M
SilencerCo has gone and outdone themselves, once again. And this time, I just happened to be in on the secret. Following in the footsteps of its predecessor, the Hybrid 46, the Hybrid 46M packs a new punch as modular large bore suppressor. You read that right – modular – and the first of its large bore kind. It actually has two different configuration possibilities, and is designed to give shooters a much broader range of use for just about anything in their arsenals.

Sponsored by SilencerCo
The long format rings in at 14.9 ounces and 7.72 inches long, and the shorter configuration that weighs just 12.1 ounces and is a wee 5.78 inches long. You can read more details about the Hybrid 46M's stats here.
Whoever had this genius idea needs a raise.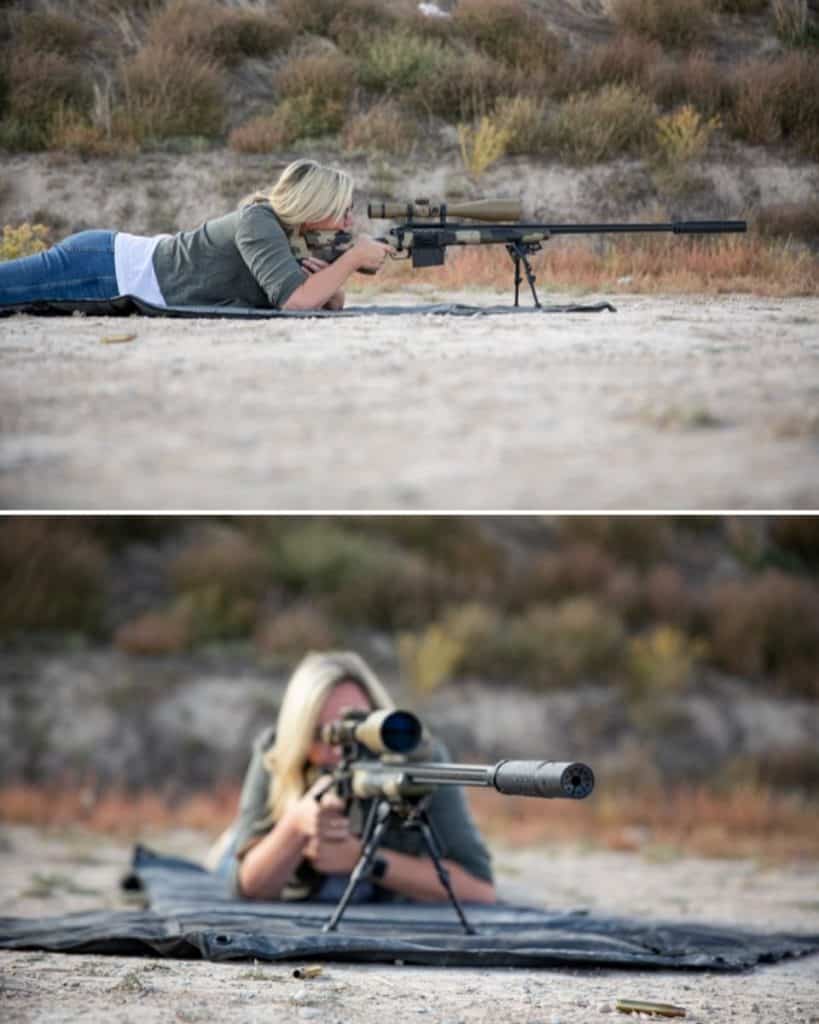 How was I in on the secret? I had the great opportunity to test this bad boy with our dear friends at SilencerCo out in Utah before it launched. We put the suppressor to the test on a menagerie of firearms, just to show its true versatility in both its long and short configurations.
When we arrived at the outdoor range, I had no idea what I was in for. To be honest, it was all I could do to suppress my excitement and not squeal with excitement in front of everyone. Because, you know, professionalism.
First up, I shot a Defiance Machine custom bolt action gun in .338. With such a big, heavy gun, I essentially didn't even notice the lightweight can at the end of the barrel, even in its longer format. That is, until, I pulled the trigger. Expecting more noise than I heard, I automatically thought to associate the gun's kick with a louder "boom," despite the suppressor. Instead, a muted "thunk" sounded in my ears, and I knew we were already off to a good start with the Hybrid 46M.
Speaking of loud guns that [usually] go "BOOM," a Marlin M1895 was next on deck. The .45-70 caliber lever action would likely be our loudest firearm that day. But the Hybrid 46M did a stunning job of subduing that ordinarily ear-splitting crack, keeping the sound within the hearing safe threshold, per the American Suppressor Association. I was also surprised at how balanced the Marlin still felt with the longer format suppressor extending its length. The gun is already fairly heavy, so I wouldn't want to add more weight than is necessary. No problem there.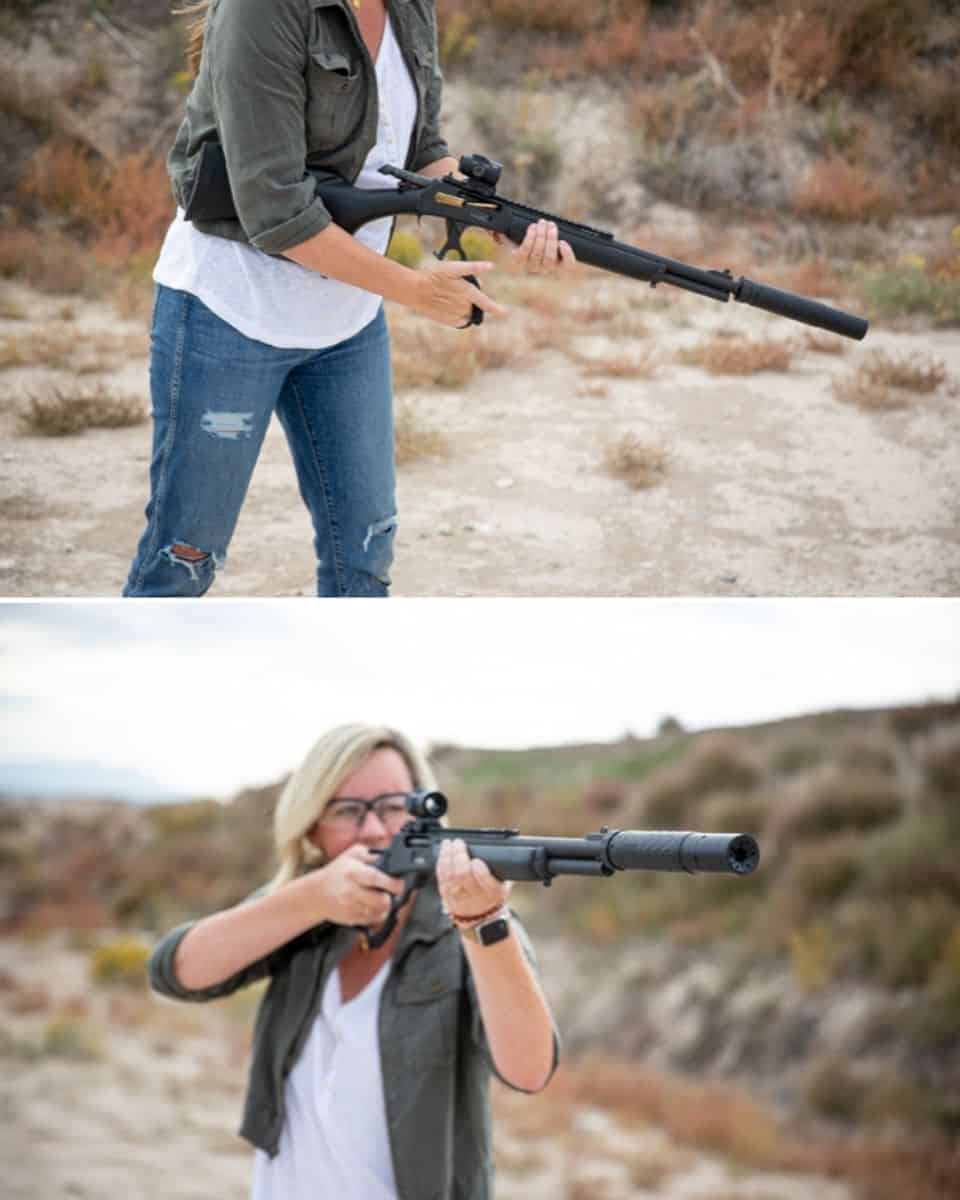 In the Hybrid 46M's short configuration, I fired off (more than) a few rounds on a Radian A-DAC in .300 BLK. I've shot a suppressed .300 BLK before and really felt the weight of the can throwing off my ability to more quickly raise and fire the gun. Here, that was not the case. Particularly in the shorter format, I again almost didn't even notice the weight of it at the end of the gun. I also expected to hear a noticeable difference in sound, as compared to the previous rounds fired. To my pleasant surprise, I honestly couldn't tell much of a difference between the long and short configurations once I fired. To be fair, my adrenaline was still pumping pretty hard so it is entirely possible that I just missed it out of excitement. Either way, I'd say it was another win for the Hybrid 46M.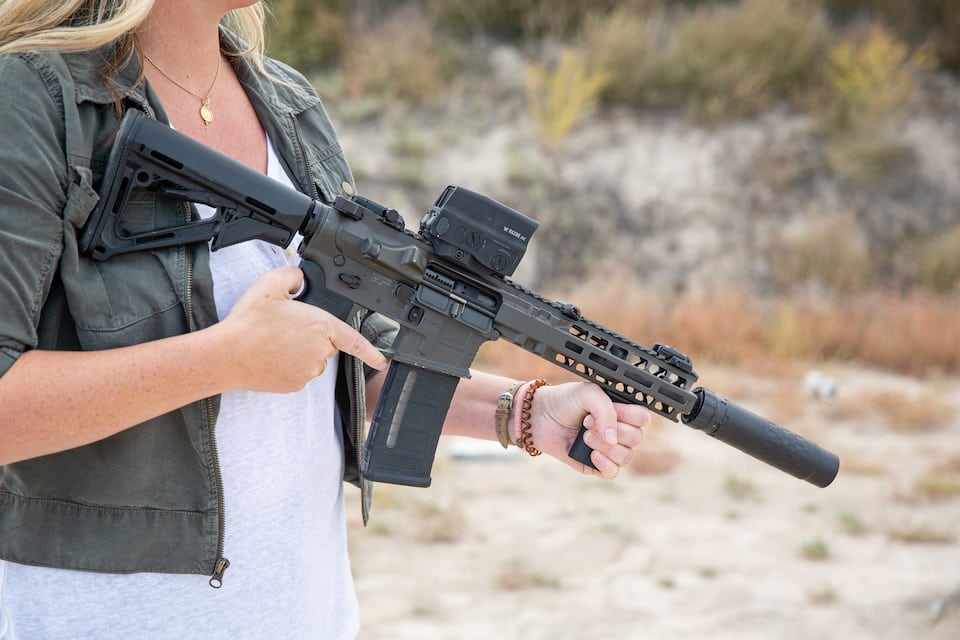 I was also put the Hybrid 46M to the test on one hand gun – a 1911 in .45 ACP. I was probably most curious about how a suppressor than can take on an enormous .338, a loud lever action, and a medley of automatic rifles would effect such a small gun by comparison. The 1911 is a sturdy one, to be sure, but adding an additional 7.72 inches and nearly 15 ounces had me questioning. That's right – we shot this one in the Hybrid's long configuration. Once again, I was pleasantly surprised at how balanced the gun still felt, despite the extra weight and length. It was smooth and stealthy. And I asked to shoot it again, please and thank you.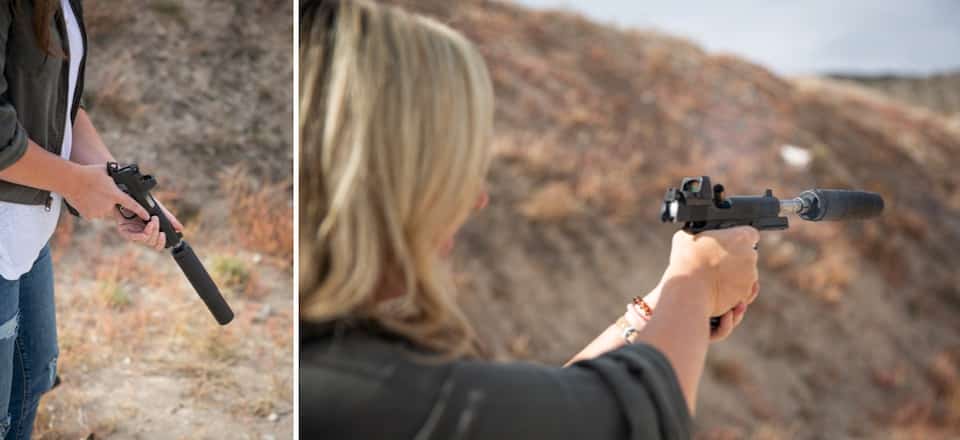 All in all, I have nothing but great words for SilencerCo's Hybrid 46M. I don't think I've ever shot such a wide variety of guns or calibers in one morning, much less had the ability to seamlessly add the same suppressor to each and every one. It was a great day in the field, and I was happy to be a part of the Hybrid 46M's official launch.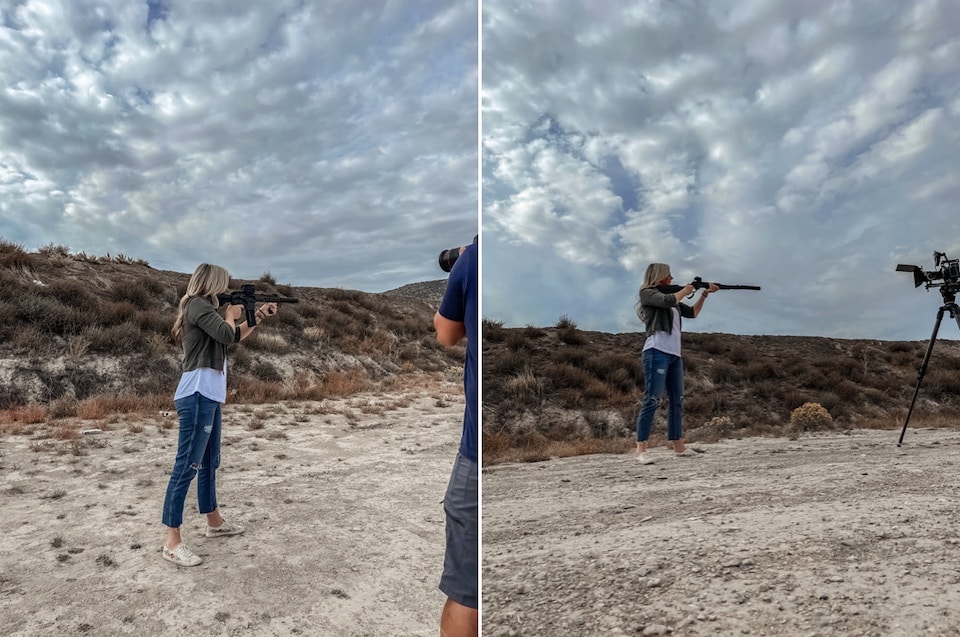 Happy [and quiet] shooting!
Learn more about SilencerCo's Hybrid 46M here.
MSRP: $1117
About Hollis Lumpkin

Hollis Lumpkin writes that she is a "simple girl living in the Lowcountry of South Carolina, but I happen to have a great love for the outdoors, particularly hunting and fishing." She is a duck-hunting freak. Hollis pens an exclusive version of "The Bright Side of the Road," for The WON. View all posts by Hollis Lumpkin →