Gal Gab: 6 Questions for Courtney Bastian, 'The Bird Dog Babe'
In this edition of Gal Gab, the super inspiring Courtney Bastian kindly answers our standard six questions. Her passion for getting more women out hunting is super apparent in her responses. We know that you are going to love reading more about "The Bird Dog Babe."
Getting to Know Courtney Bastian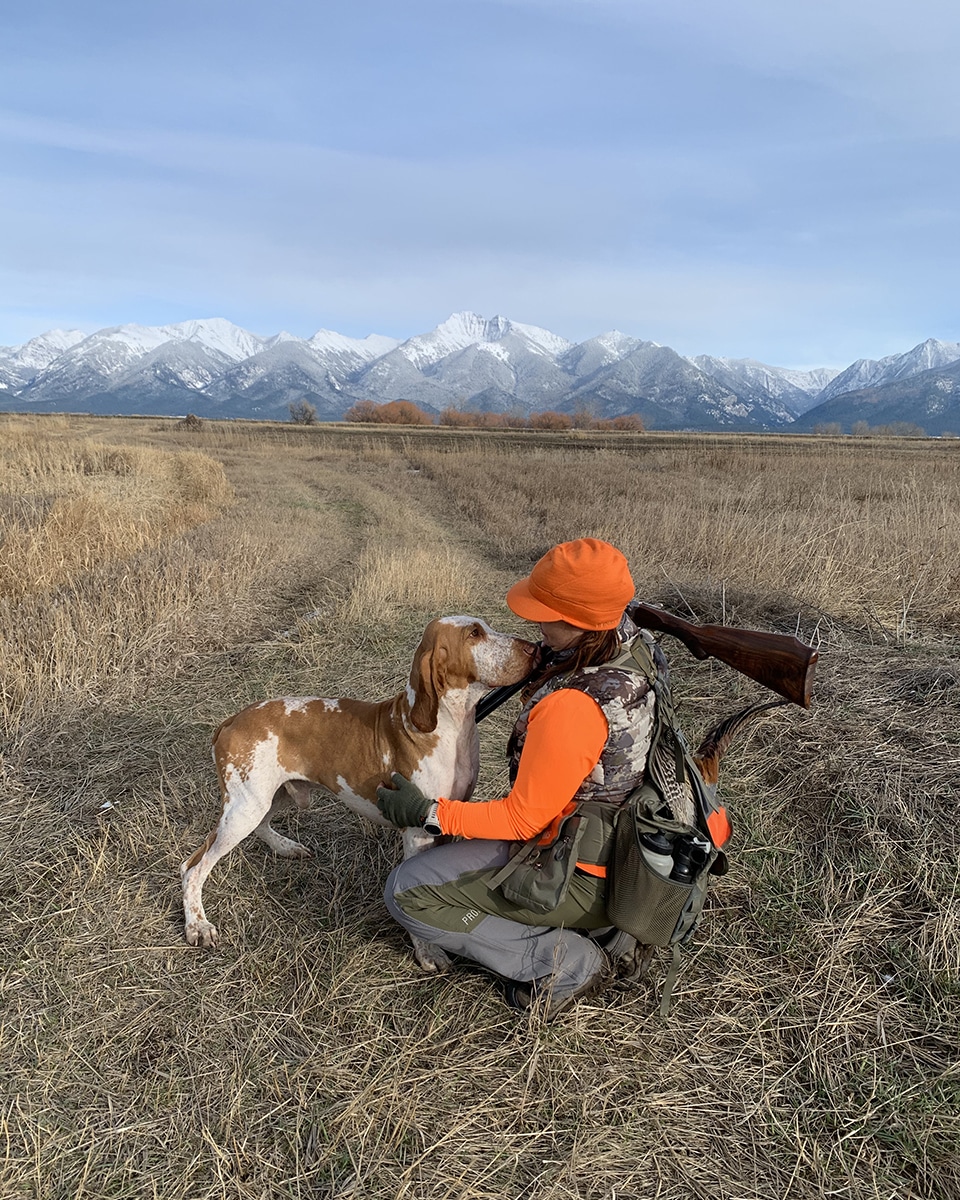 1. Describe a typical day in your work life:
I don't have a typical day, as I play several roles: mom, wife, podcast creator of The Bird Dog Babe and Her Upland, manager of Claddagh Kennel & Training, consultant for Purina Pro Plan, pro-staff member for Syren and the education and outreach director at Northwoods Collective. Each morning I tend to the dogs, horses, goats and chickens, then sit down with a cup of coffee while I make a to-do list for the day before the kids wake up. Keeping organized and structured helps keep me on task. Once the list is complete, then it's time to either help my husband with dog training, go horseback riding or do yardwork. Unless it's hunting season, then all tasks and structure gets thrown out the door!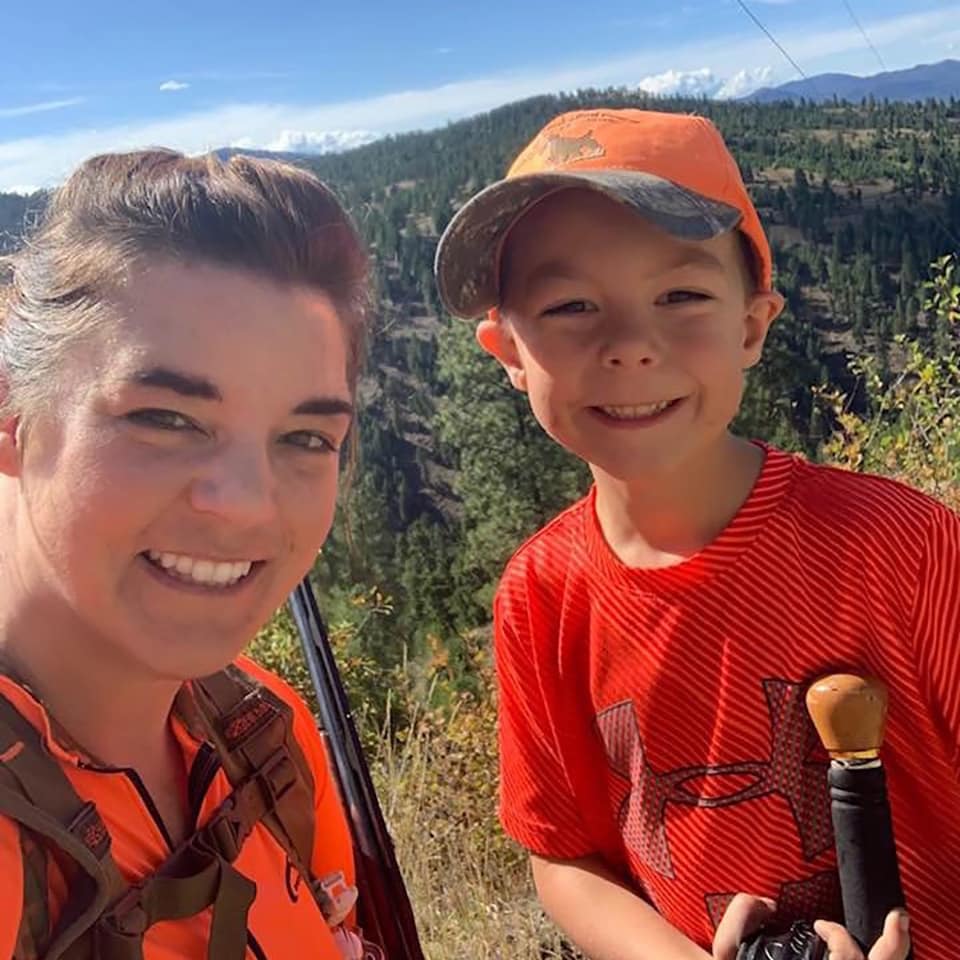 2. #1 piece of advice you would give other females who want to break into the industry?
Do it because you are passionate about it, because you are eager to learn more, do more and share more. Know your morals and your values, write them down, visit them often and stay true to them.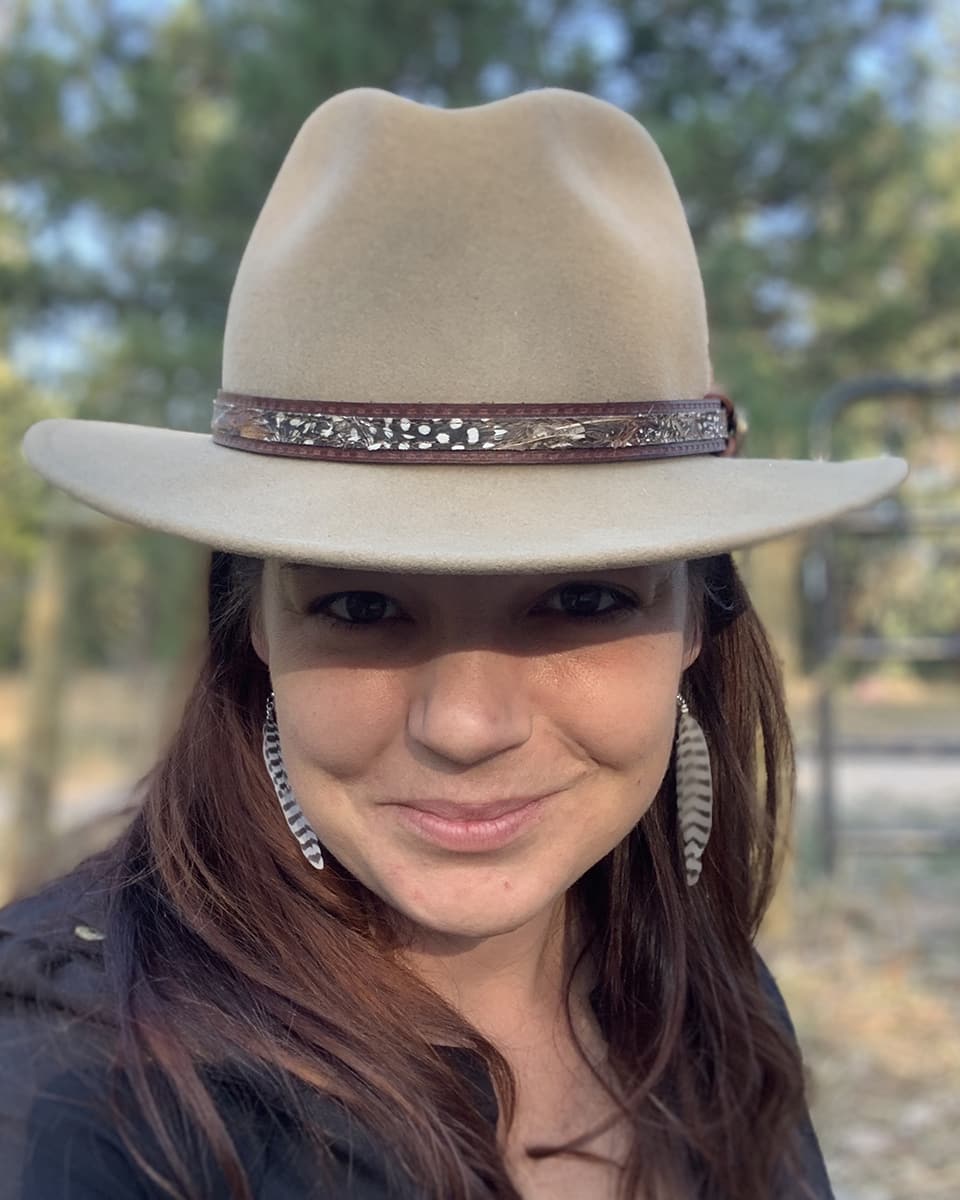 3. What motivates you?
Challenges, goals and passion are the forefront of my motivation. It's often difficult to quiet my brain. I have a ton of notebooks full of ideas and drawings, and I'm fortunate to have a husband that is an incredibly creative and talented craftsman, who helps bring so much to life.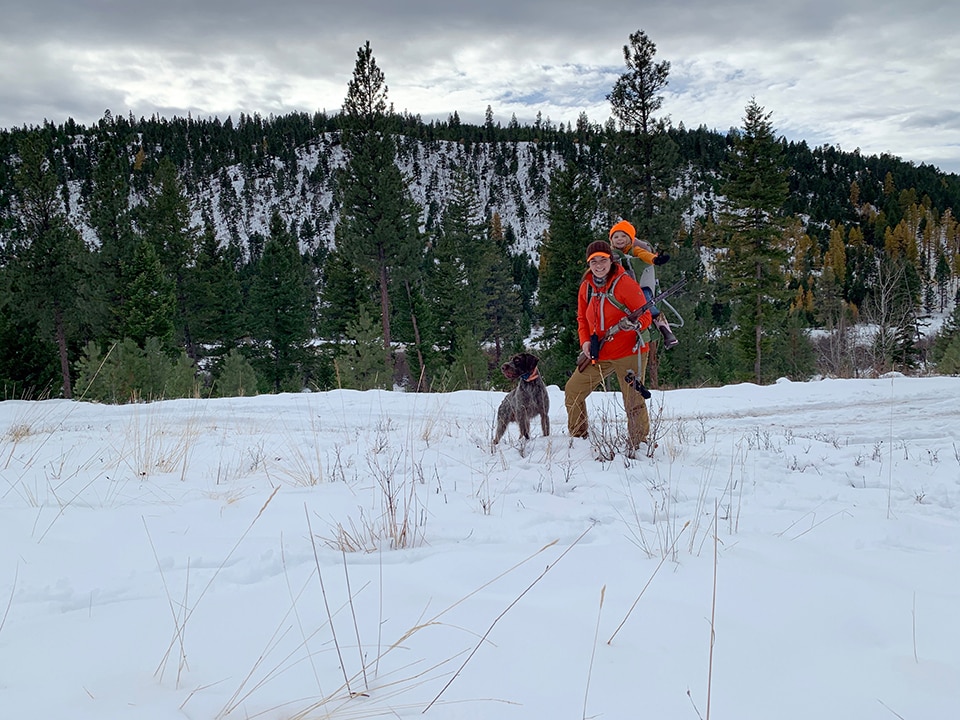 4. Most unexpected thing you've learned, while working in this industry?
My husband and I moved our family across the country to provide more outdoor and hunting opportunities for ourselves and our kids. We were far from all friends and family, then COVID happened, which hindered opportunities to meet new people. I started The Bird Dog Babe Podcast to connect with others that enjoyed upland hunting and bird dogs. What I didn't expect was the amount of people, especially women, that were also looking for the same connection. It's an incredibly supportive community; it has so many people that want to help others get into upland hunting and bird dogs, or just have conversations around those topics. It's amazing the number of great people in my life that I wouldn't have met, had it not been for dogs!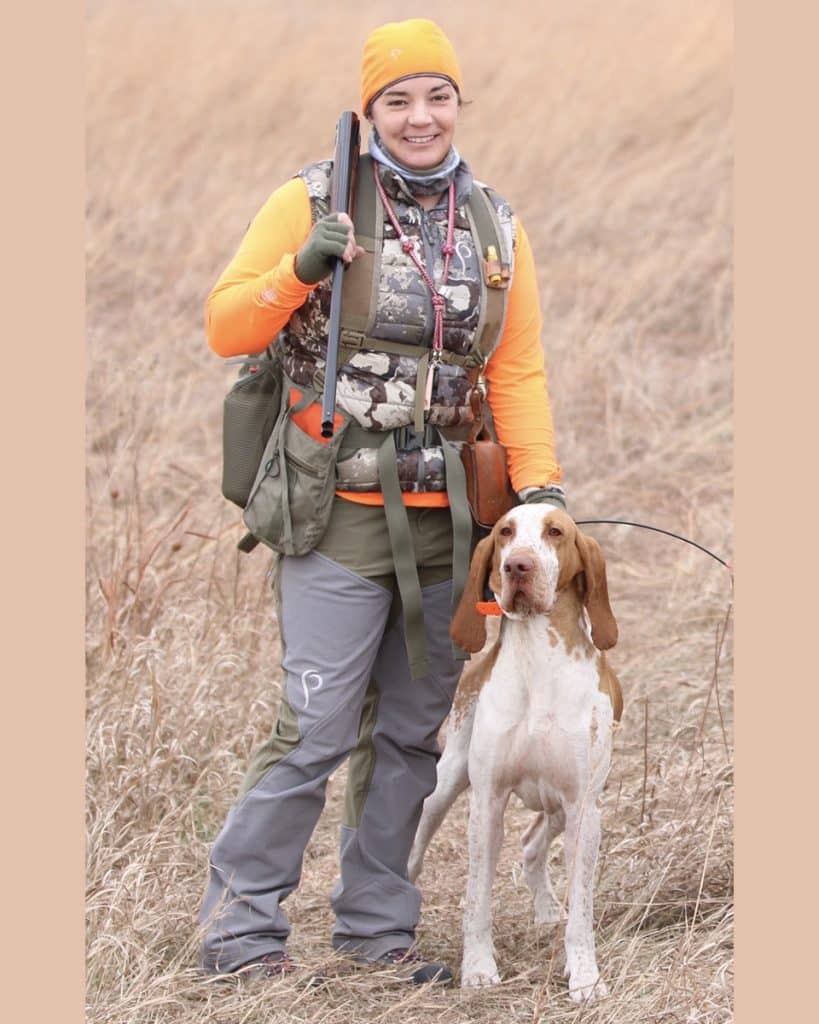 5. Favorite product in the outdoor or shooting market right now?
Ohh this is so tough for me to choose just one because there have been several products that have been major gamechangers for me. After 11 years of upland hunting, I finally have a shotgun that fits me perfectly and weighs only 5 pounds, 10 ounces, which makes it convenient to carry around the grouse woods all day (a Syren 20-gauge Tempio Lite).
The Final Rise Summit Vest is extremely durable and comfortable and weighs only 3.25 pounds. It holds two bottles of water for my dogs, has space for a water bladder to attach for myself, and still plenty of room for Boss shotshells, keys, snacks and of course, birds!
My most recent purchase was an iKamper rooftop tent. I often take solo hunting trips and was sleeping in the backseat of my truck with a wet, dirty dog. Or I stayed at overpriced, rundown hotels, which were always a distance from ideal hunting location. Trailers and campers typically don't fare well on the two-track backroads covered in snow and ice. I added the option for an insulation liner for cold weather hunting. It takes only a few minutes to setup and takedown and now this allows me to hunt right out the front door.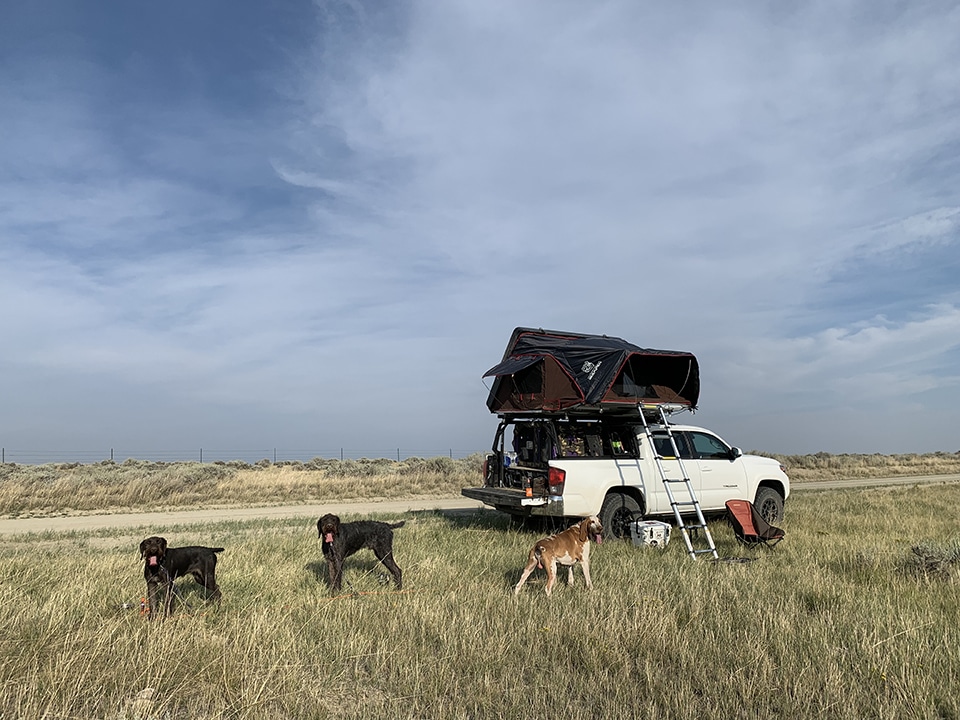 6. Let's have some fun … what weapon would you use to battle a giant?
A slingshot! A really big slingshot!
Follow "The Bird Dog Babe"
Be sure to keep up with Courtney Bastian through her social media: Instagram / Facebook. And through her podcasts: The Bird Dog Babe podcast / Her Upland podcast.
Visit "The Bird Dog Babe."
About Jackie Richardson

Jackie Baird Richardson is an interior designer, editor at The WON and avid junker. Watch for her design tips and occasional crafting ideas, bringing the outdoors indoors. View all posts by Jackie Richardson →