GTM Website Offers Innovative, Interactive Shopping Tool
Gun Tote'n Mamas (GTM) recently launched an innovative feature at its website. This novel tool allows a consumer to see how a GTM bag can fit on her body and as close to her size as possible. In addition, she can see how the bag compares in relation to the size of a cell phone, eyeglasses or water bottle. Through simple adjustments to height and clothing size to the online female/male image graphic, a consumer sees how the bag fits on that size person.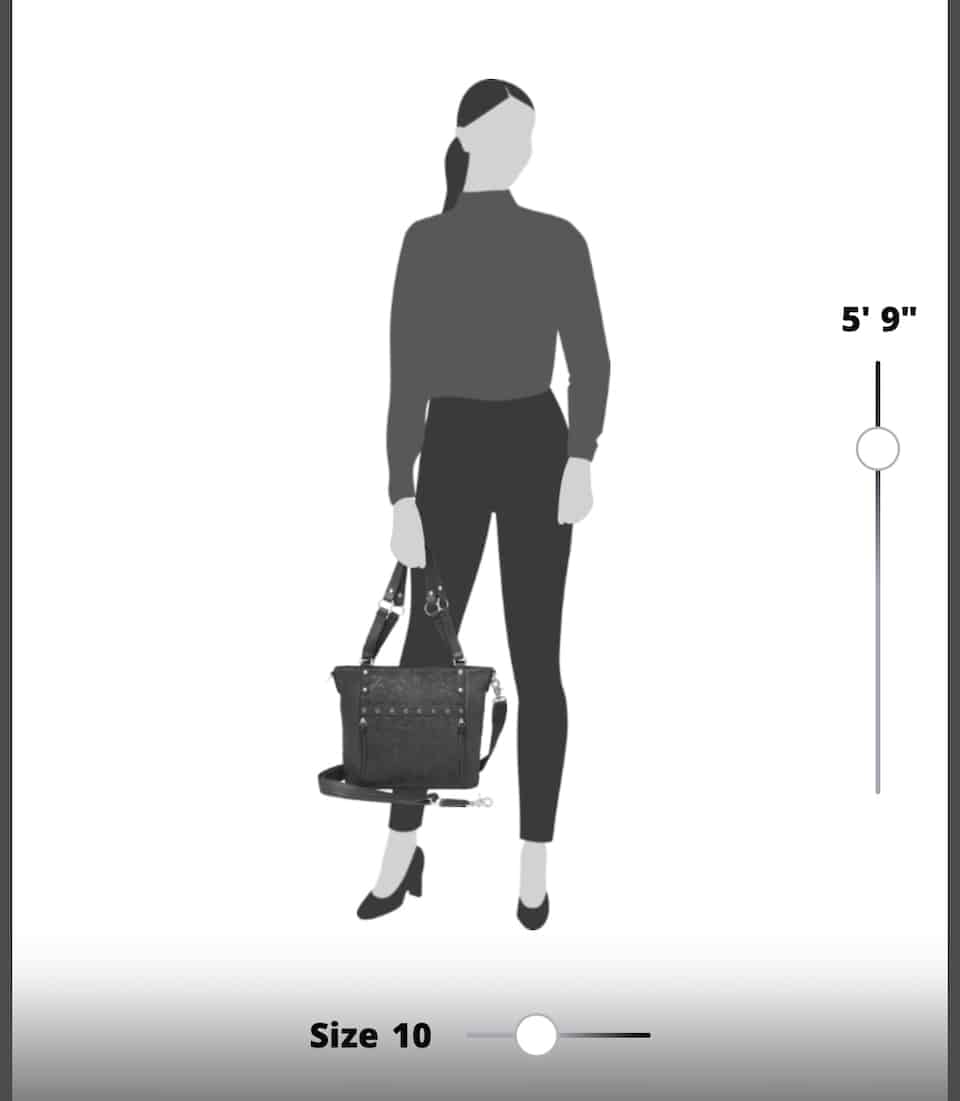 Claudia Chisholm, president of GTM, found this platform to be ground-breaking for companies that cannot go through the high cost of augmented reality. "We partnered with Tangiblee for a turnkey program. This is exactly what we have been searching for more than five years and are proud to be first to market in this industry," Chisholm stated. "Located on each page for every item on our website, a consumer or dealer can play with this tool to see how our bags will fit on a large variety of body sizes, shapes and height. What else I love is how Tangiblee added size references – such as a water bottle, sunglasses and smartphone – so you can see if the bag will fit your needs. In addition, extra images of other GTM items are available for comparison. All this gives a very complete picture of sizing."
Chisholm continued, "This tool is an important asset to any dealer – if a bag is not carried in the store, just take the guest to the website and show what you could get for her, while demonstrating fit. It's truly a fresh and innovative tool for a fun and informative retail experience."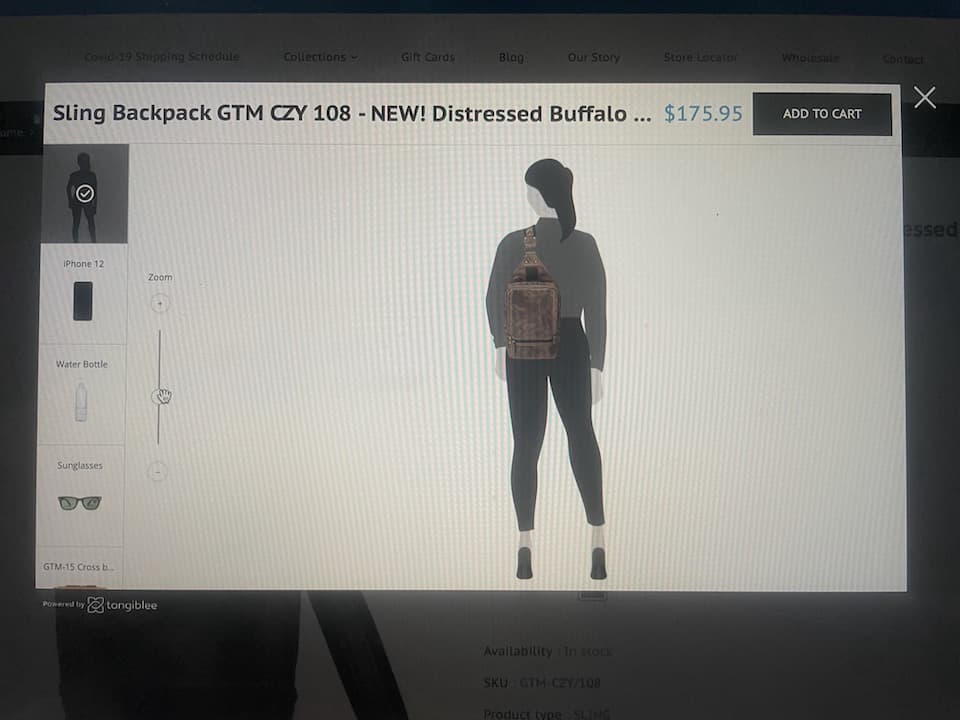 Zac Post, who is the head of product for Tangiblee, added, "We are thrilled to help GTM deliver an even better customer experience for customers visiting GTMoriginal.com. Tangiblee works with dozens of handbag and fashion accessory retailers, but never have we worked with one with such specified customer needs. We are excited to build and deliver a product experience that addresses specific size and fit related questions for their unique bags."
A voiceover tutorial is provided to help navigate what is already a simple experience. An extra advantage is the fun anyone will have fitting for friends and family.
Visit GTM and click on the special link that takes you to in-stock items.
Find out more about GTM and its fine line of leather concealed carry purses and bags.
About GTM Original
GTM Original – Serious for Women's Protection
GTM Original, Gun Tote'n Mamas, is an affordable line of leather purses and handbags, inspired and developed by women. Our parent company, Kingport Industries LLC, is a Certified Women Owned Business (WBE, WBENC) since 2004. Every one of our products has been tested by instructors from elite training facilities, including CSI, FBI and Navy SEALS. We also respect feedback from citizens who are consumers and concealed carriers. We want to hear it all – we are not afraid of criticism and HIGHLY encourage your feedback. It is comments from the field that will continue to make these bags the best for the jobs they are designed to do.
About The WON

The Women's Outdoor News, aka The WON, features news, reviews and stories about women who are shooting, hunting, fishing and actively engaging in outdoor adventure. This publication is for women, by women. View all posts by The WON →