Review: Her First Crossbow is a CenterPoint Wrath 430
I still consider myself a new hunter, one who predominantly uses shotgun and bolt action rifle, as that is what I was exposed and introduced to. I have had a growing curiosity for bow hunting, but have not had the opportunity to take up archery. I insist on being properly fitted and measured for a hunting compound bow in order to develop the skills for a successful, ethical harvest. I had the nagging suspicion that a crossbow might be a great transition from firearm to bow, since it posed a familiarity of rifle platform I am used to.
Sponsored by CenterPoint
Imagine my excitement when "Women's Outdoor News" asked if I was interested in reviewing a crossbow. I immediately replied, Yes!" But, I did not ask pertinent questions, like what brand and what model. I figured I would treat it like a surprise and maintain a true unbiased opinion. Imagine my surprise when package arrived it was from CenterPoint Archery . I felt double surprised when I opened the box and saw the Wrath 430 just sitting there, looking at me like it was telling me not to take it out of the box unless I meant business.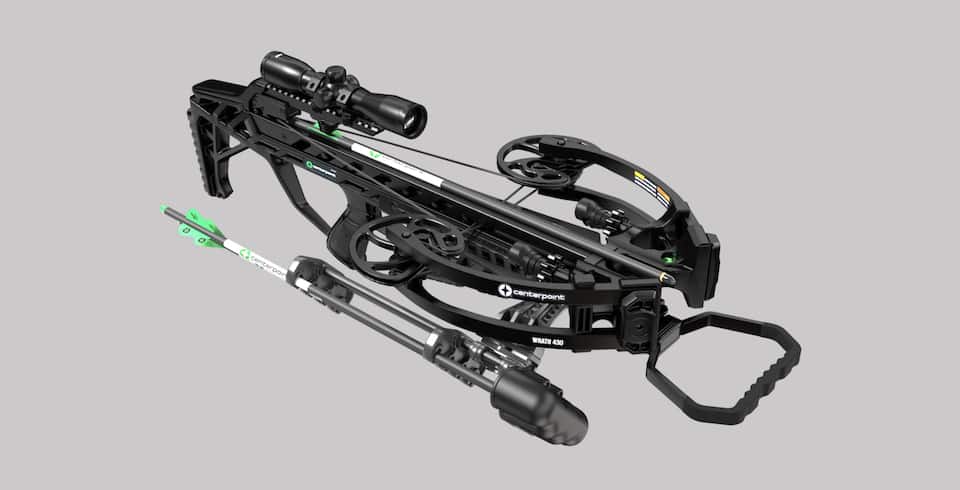 Coming out the box, this crossbow appeared to be very intimidating – as assembly is required. Surprisingly, the instructions were easy for me to follow – with crystal clear images, and an option to scan a QR code that links you directly to a video that will walk you through the assembly, as well.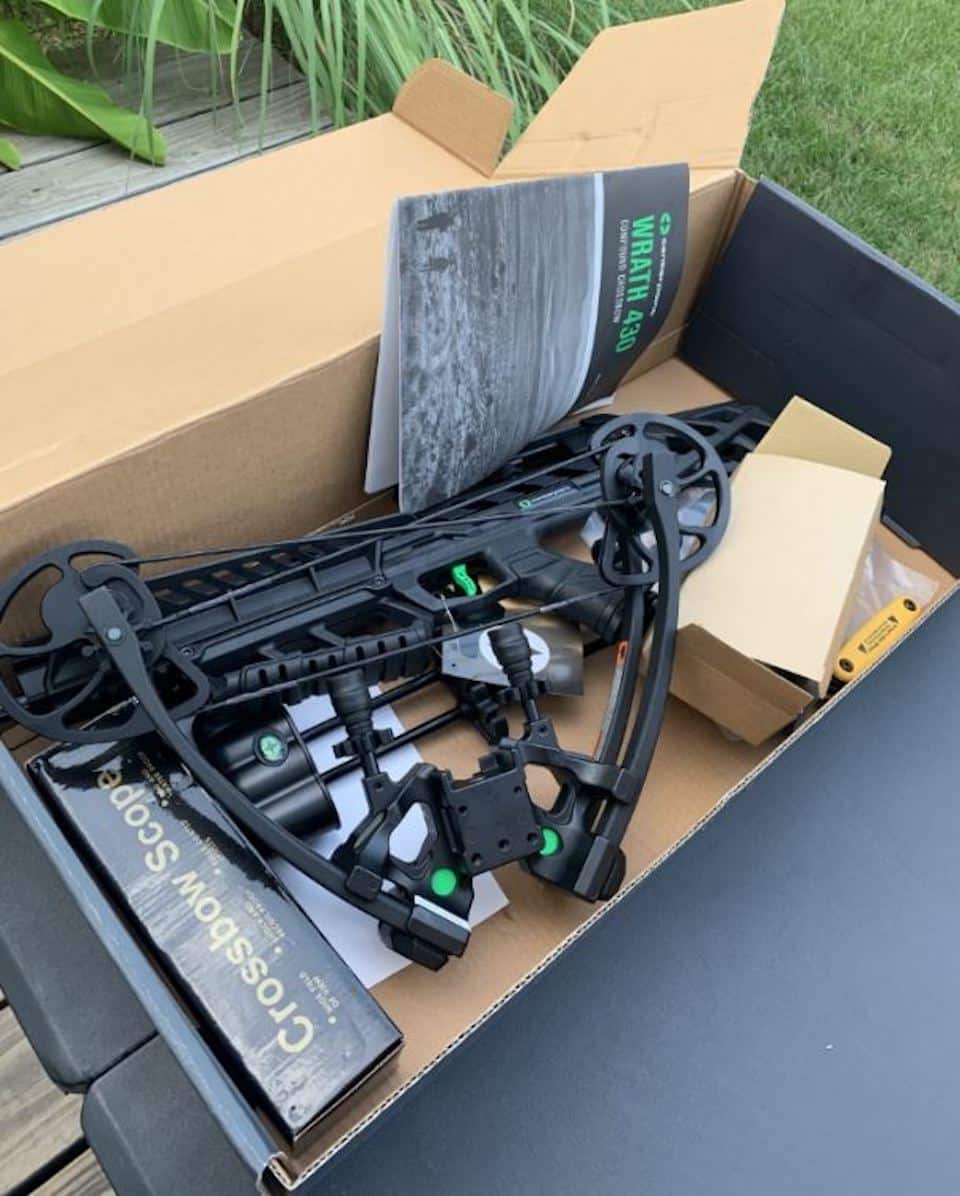 Keep mind that the only experience I had with a crossbow were a few previous attempts with a different brand that I wasn't that did not impress me. I knew enough to know that were I to acquire one, I would prefer one with a slimmer axel-to-axel width. Immediately, I was drawn to the compact size of the Wrath 430.
The Wrath 430 offers these features and specifications, which come directly from its website and manual:
Bullpup design (under 28.26 inches long), meaning that you will not be able to adjust the stock length like a some of their other model.
Velocity speed up to 430 fps and 164 pounds of energy. I destroyed a couple of wooden frames.
Thirteen inches wide uncocked and nine inches at ready-to-fire
Folding stirrup that can double as a rest
Anti-dry fire and auto safety
Ball-bearing retention spring (consistent, repeatable shooting results)
Accessory package

4x32mm illuminated scope
Three 20-inch, 400-grain carbon arrows with field points
Detachable quiver
Rope cocker

Weighs 8.3 pounds
Five-year limited warranty
Draw weight up to 200 pounds
Comes with three – 20-inch, 300-grain carbon arrows, with half-moon nocks, 100-grain field tips and two 2-inch fletching
MSRP is $649.99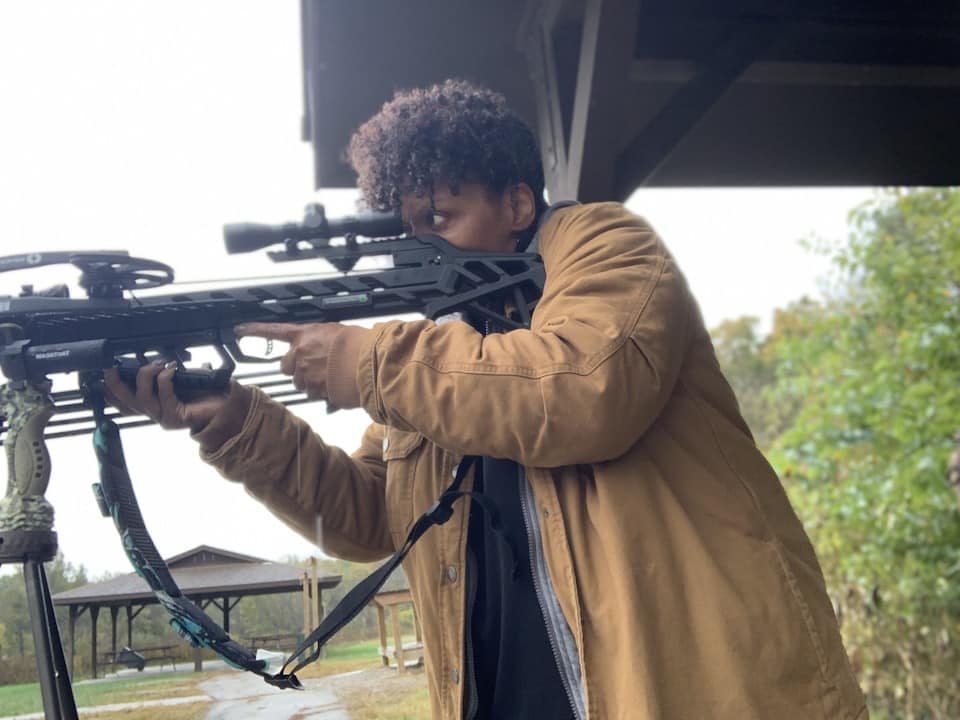 A few things I discovered about the Wrath 430 that were not online or part of the manual:
I had to call and verify directly with CenterPoint Archery customer service the field point and bolt thread size: It is 11/32thread size.
I did not have the strength to cock it.
The scope is functionally decent. The illumination option of red or green and the approximate yardage reticle crosshairs are a nice feature.
They have a silent crank in development that will be available by the time this review is shared.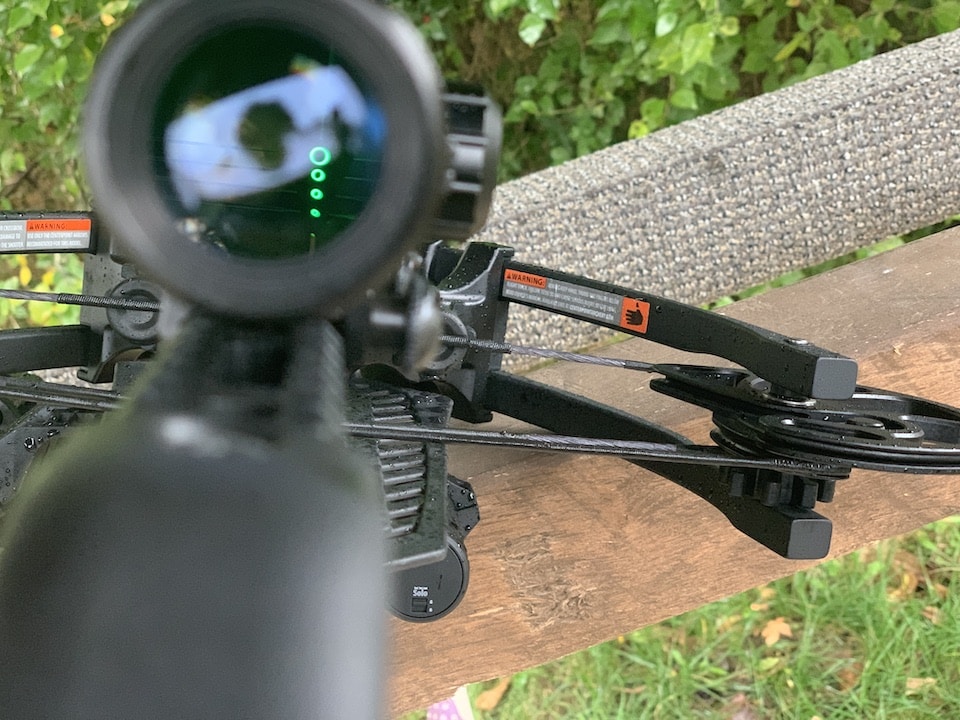 When I originally realized that I would not be able to cock the Wrath 430 without someone stronger to assist me, I contacted CenterPoint and learned that a silent crank was scheduled to be released. So I patiently waited and a few days later, the Wrath™ 430 Silent Cranking Device (MSRP $129.99) arrived in the mail. It was the one of the top 10 liberating moments I have had in my outdoor adventures! I was able to cock the Wrath 430 in a matter of second. Attaching the unit was elementary and it shockingly is as silent as they claimed!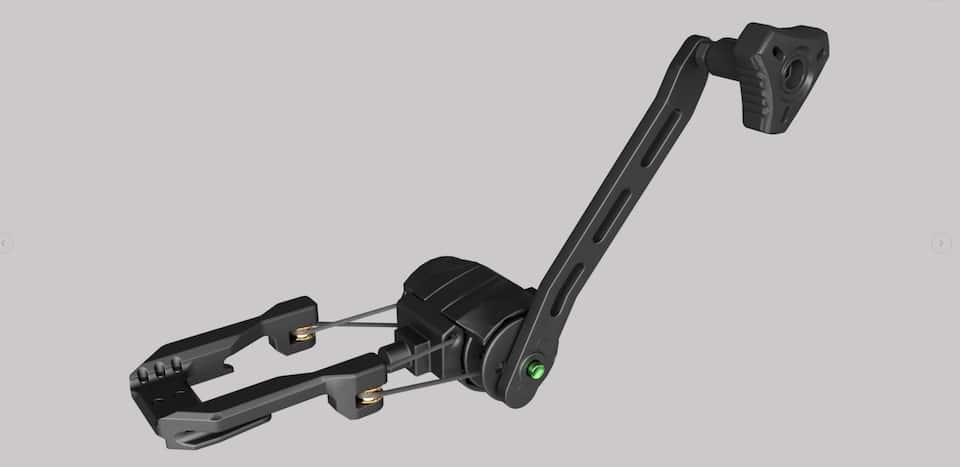 Since it arrived, I have been able to train and hike my local 3D archery field solo, and repeatedly cock the crossbow without any issues or need any assistance, which is a huge step in a positive direction for me. I might actually be able to harvest a whitetail during alternative weapons season with the Wrath 430. I have had reliable target accuracy in various conditions and yardage. With as little experience and expectations that I had, I am impressed with its performance. The ergonomics and functionality of the design give me a comforting sense of familiarity and confidence that I will make an ethical shot. I now enjoy the thought of leaving my comfort zone and exploring new alternative hunting options.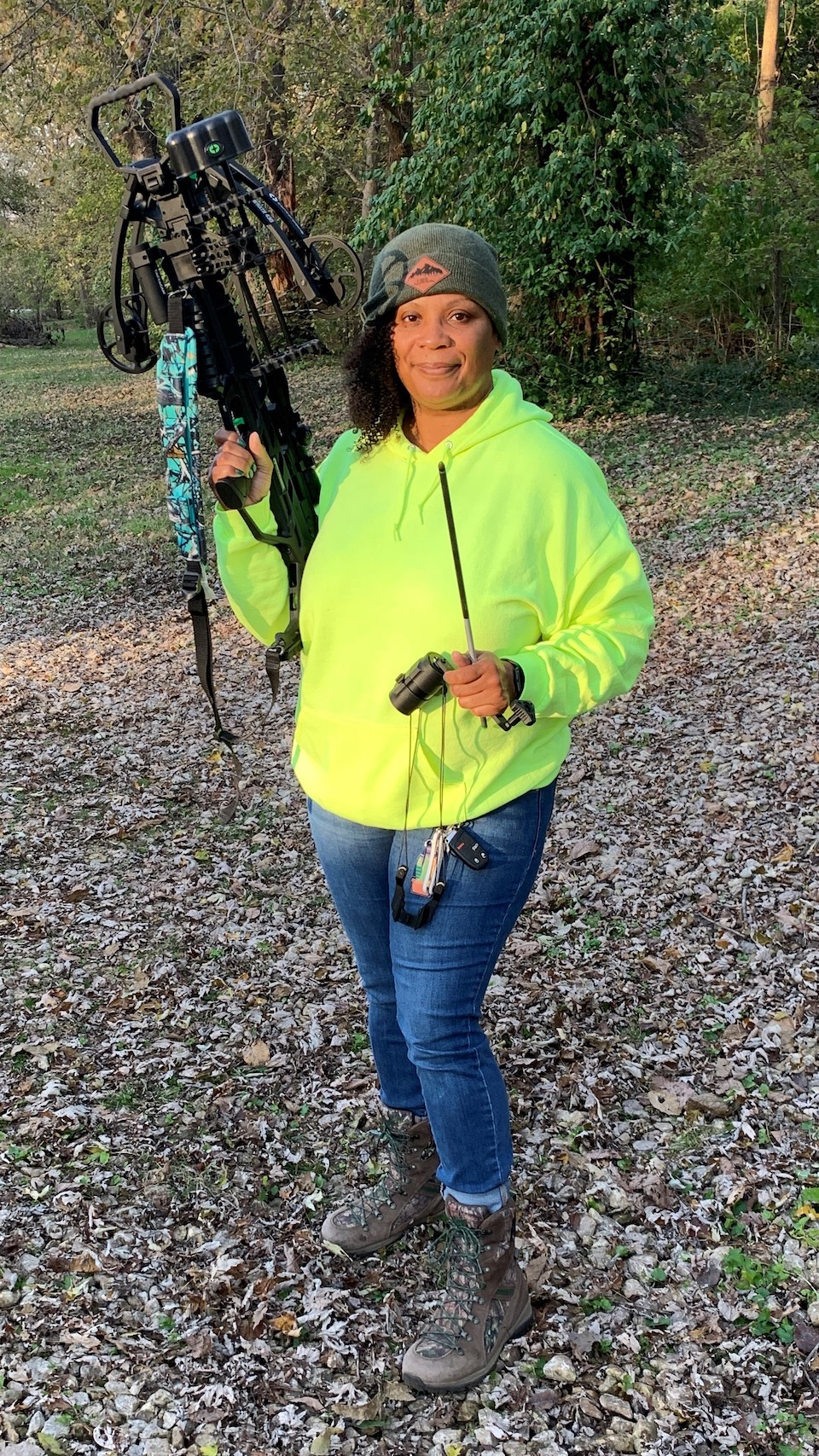 CenterPoint offers a bundle Wrath 430 Crossbow With Silent Crank bundle, listed at $749.99, saving you a little over the individual unit prices.
About Sharenda Birts

Sharenda Birts is the Director of Community Affairs and one of the 4 founding members of wildHERness, a diverse group of outdoorswomen passionate about providing females with a connection to the outdoors through workshops, events, mentoring and community service. Her passion for the outdoors began when she began to learn how to safely handle a firearm and clean it. She does not come from a family background of firearms or outdoorsman and did not have any exposure to the outdoors until she joined a sporting clays league that persuaded her to attend a pheasant hunt. Although Sharenda is a new hunter, she is passionate about sharing her adventures to inspire other city born-and-raised minority women – with the message that they, too, can learn how to explore the outdoors, no matter what their ages. Sharenda is an NRA certified pistol, shotgun, and metallic cartridge reloading instructor who comes from a background with 25 years in the banking and equity investment industry. She also admits to being addicted to clay sports, along with upland and waterfowl hunting. Sharenda's gearing up for angling and fly-tying in the near future. View all posts by Sharenda Birts →