Five Reasons I Love the New GTM-65 Holster Wallet
Is it wrong to fall in love with a purse? If so, I must confess, I think I may have done just that. I know, it may sound silly, but when you find that perfect one, the one that makes you so happy you just want it with you all the time. Yes, the GTM-65 Holster Wallet is that purse!
Sponsored by GTM Original
Why do I have such an affection for this particular concealed carry purse style? Oh, once I explain, I think you may fall in love, too.
Five Reasons I Love the New GTM-65 Holster Wallet
1. It's the perfect size for carrying the bare minimum, which, for me, is essential at certain events and times of the year. I pack a small bottle of hand sanitizer, lipstick, reading glasses, hair tie, perfume sample, pen, all my credit cards, business cards, IDs, cough drops (it's just a cough … I don't have Covid), cash and a Ruger LCP.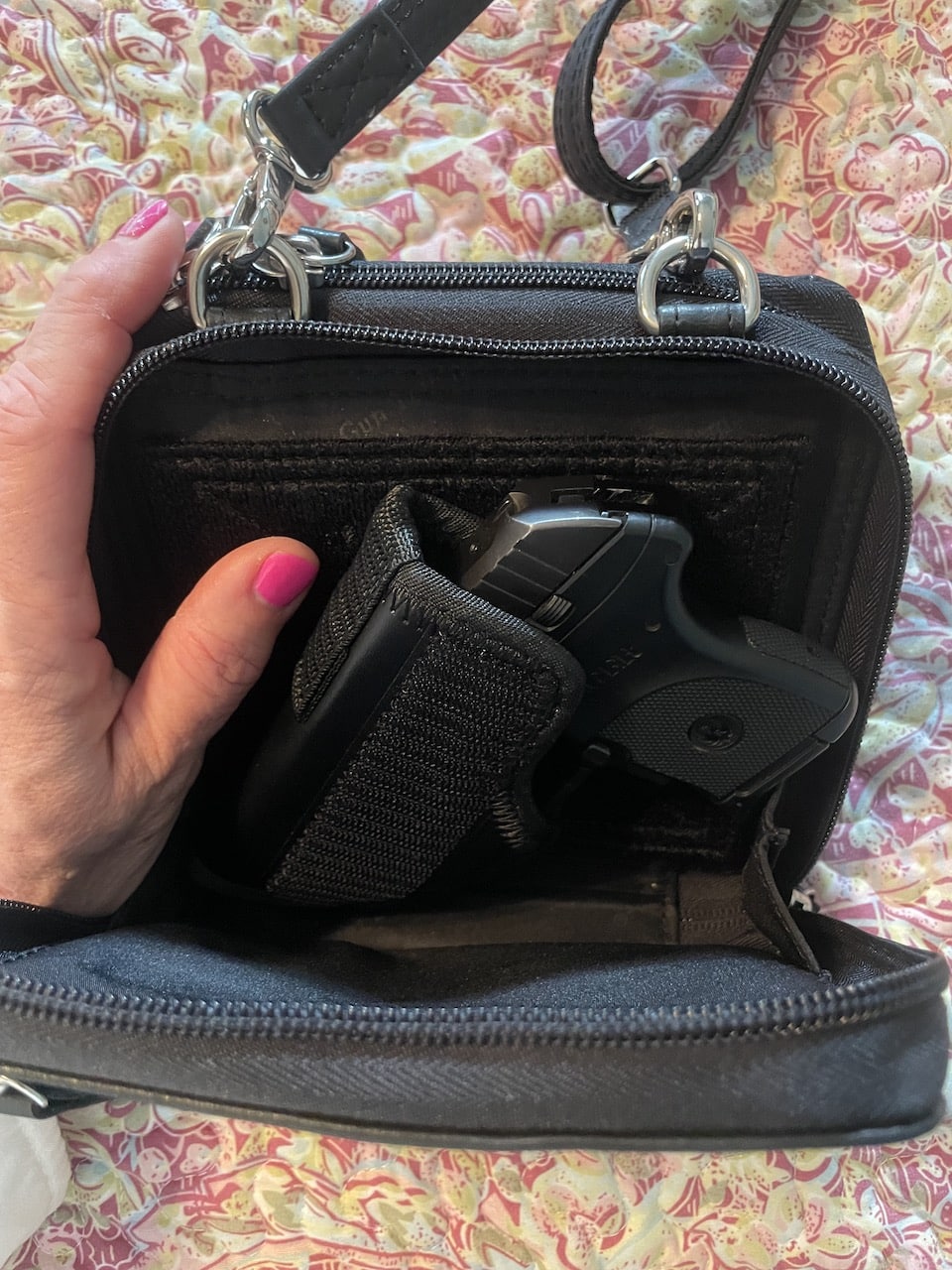 Overall Bag Size:
6.5-inches wide x 5.75-inches tall x 2.75-inches deep
Gun comportment: 6.25-inches wide x 5.5-inches tall x 1.5-inches deep
Gun footprint size: 5.5-inches wide x 4.75-inches tall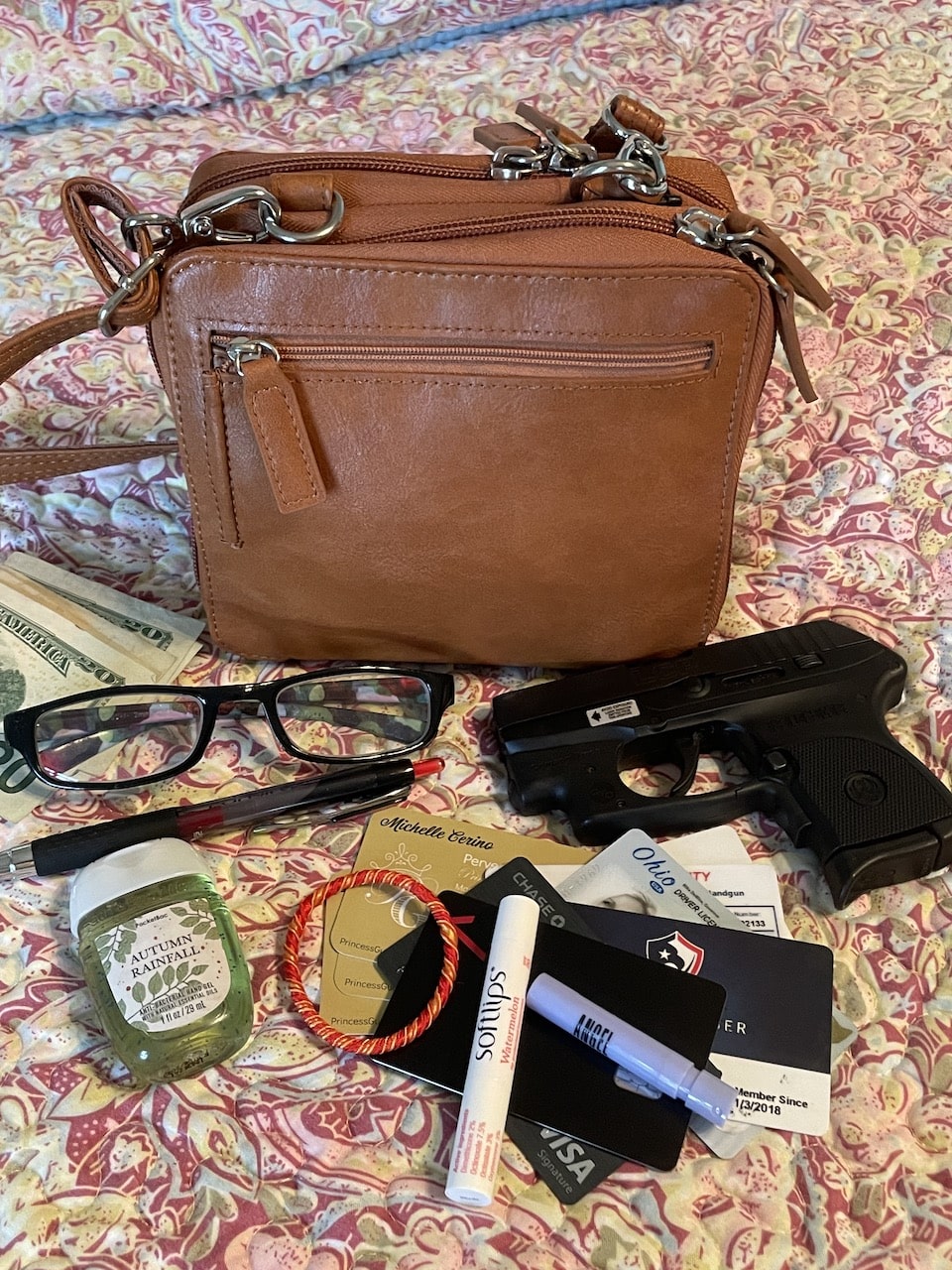 2. I love the built-in wallet, although honestly at first I didn't think I would. It's so much easier to keep everything organized and find it in a timely manner. No more panic at the register, digging through a pile of cards. Everything is right there at my fingertips.
3. Did you see all the color and style choices? Seven so far!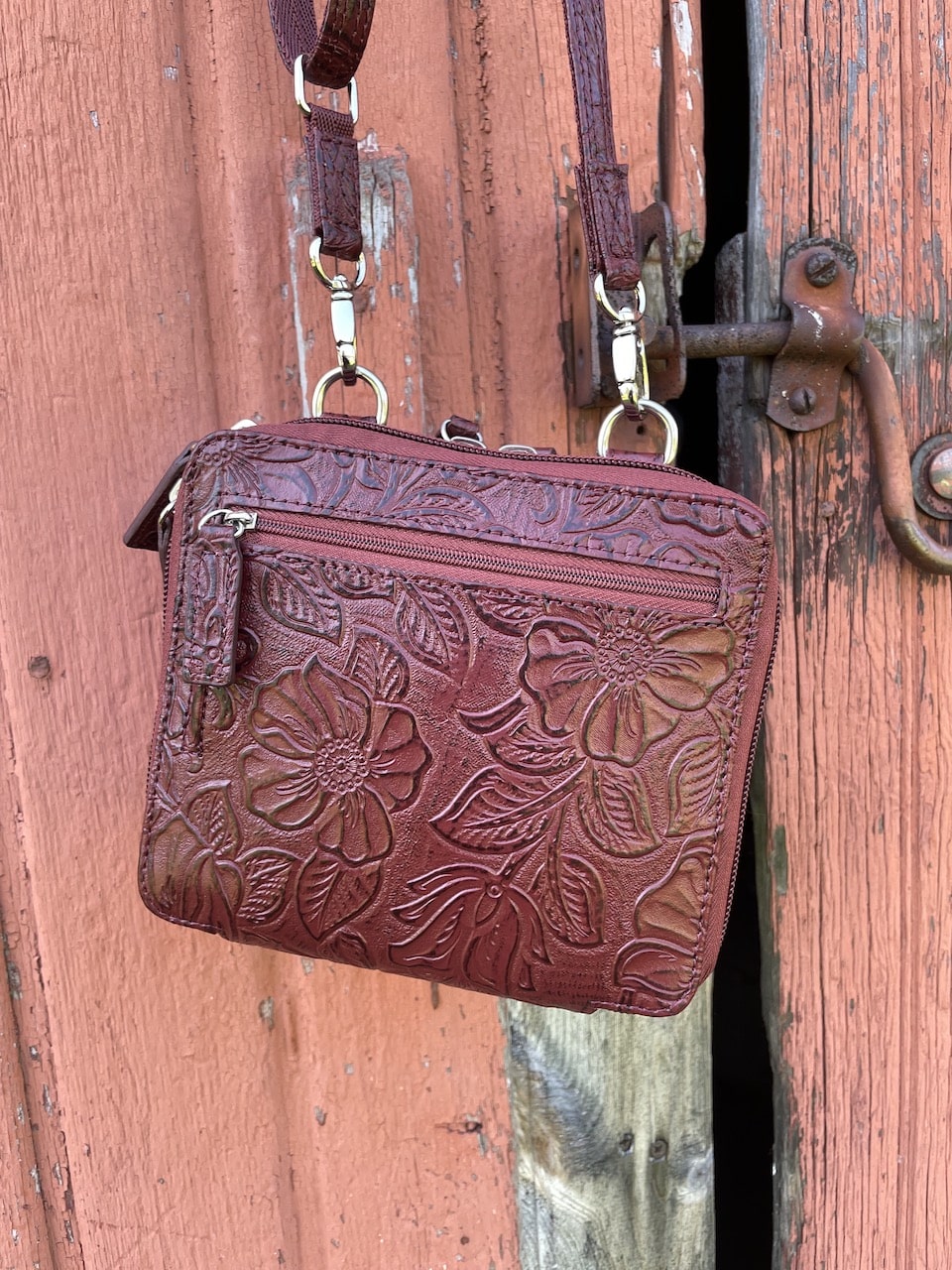 GTM- 65/TLD Holster Wallet: Tooled American Cowhide available in tan and cherry.
MSRP: $99.95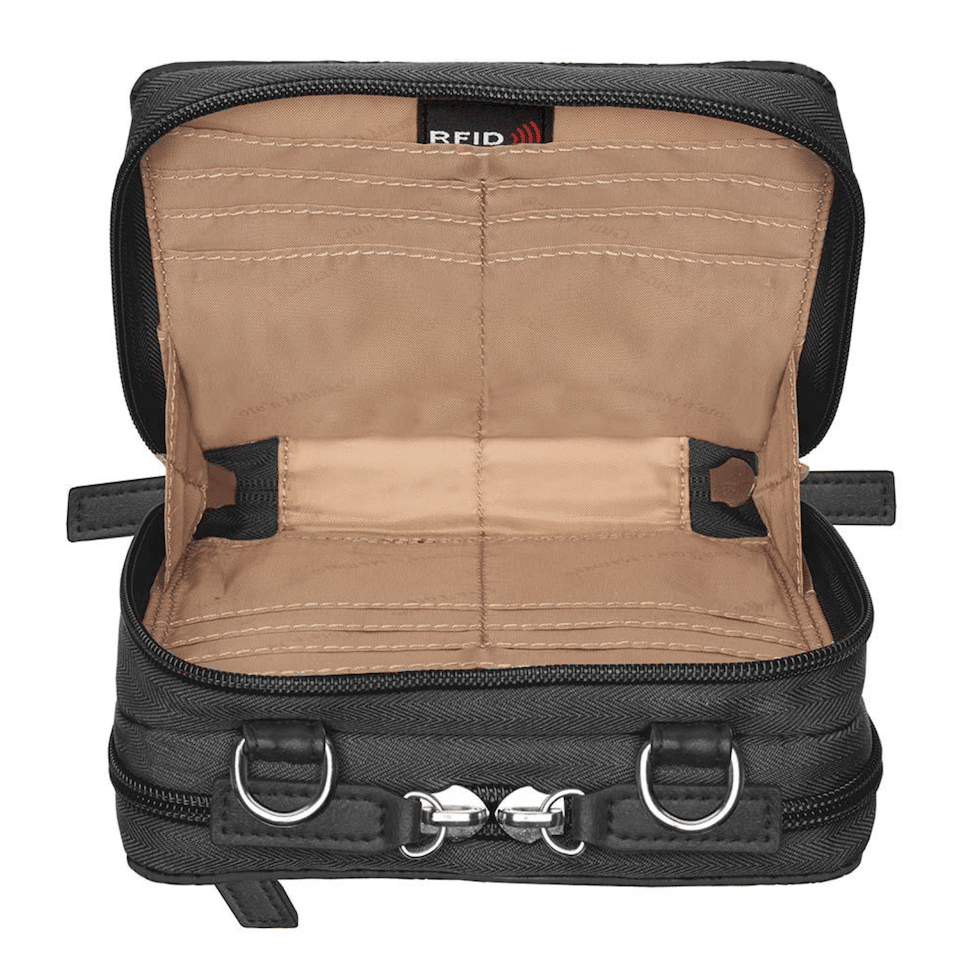 GTM- 65 Holster Wallet: American Washable Cowhide available in black, tan and cherry.
MSRP: $99.95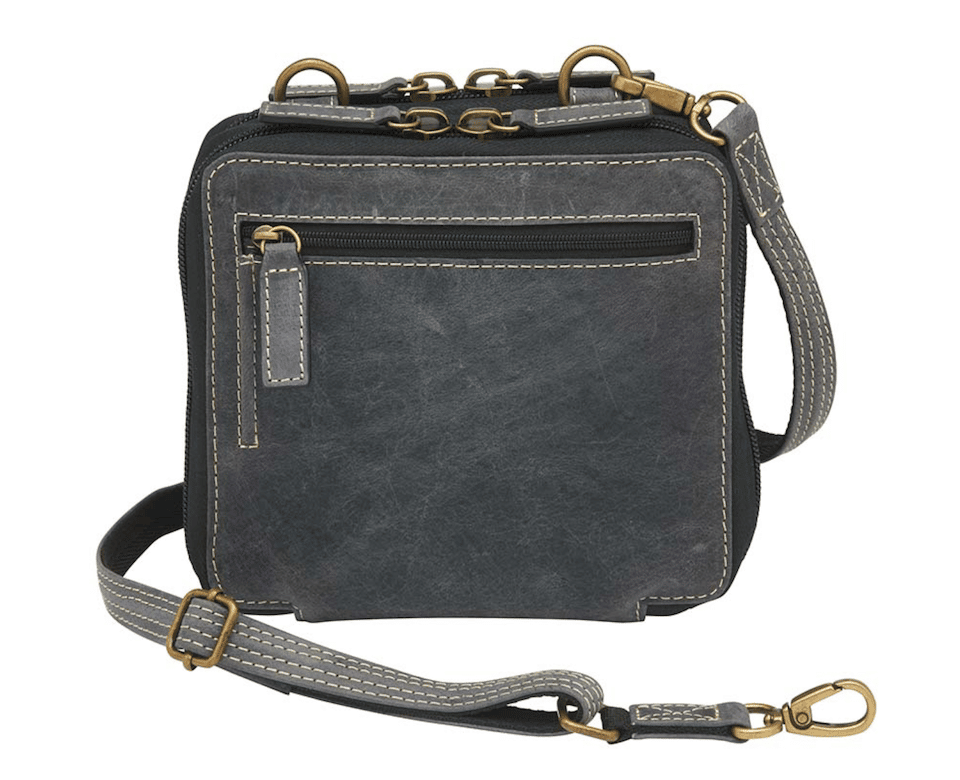 GTM-CZY/65 Holster Wallet: Distressed Tanned Full Grain Buffalo Leather available in grey and brown.
MSRP: $115.95
4. All GTM Original's have the five things you should look for in a concealed carry handbag. I won't settle for less. My life and the lives of my loved ones are worth it.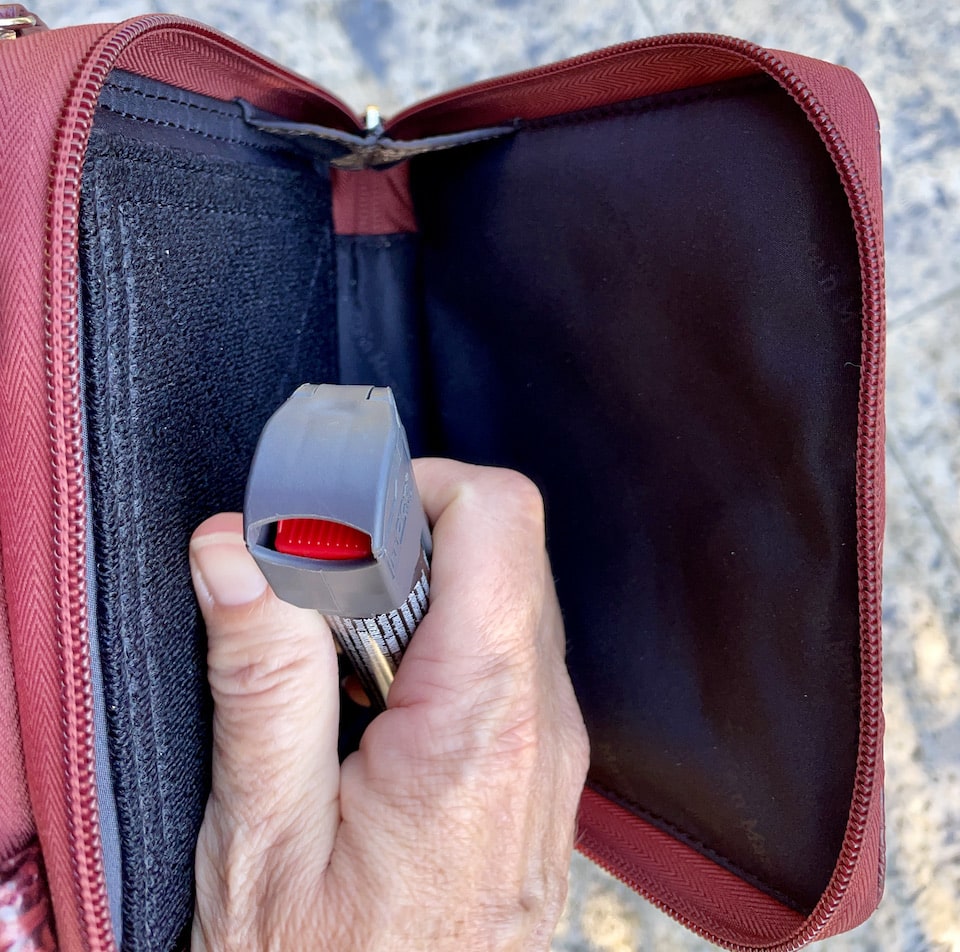 5. When I'm not able to legally carry my handgun, the zippered pocket is a great place for my sunglasses, pepper spray or phone.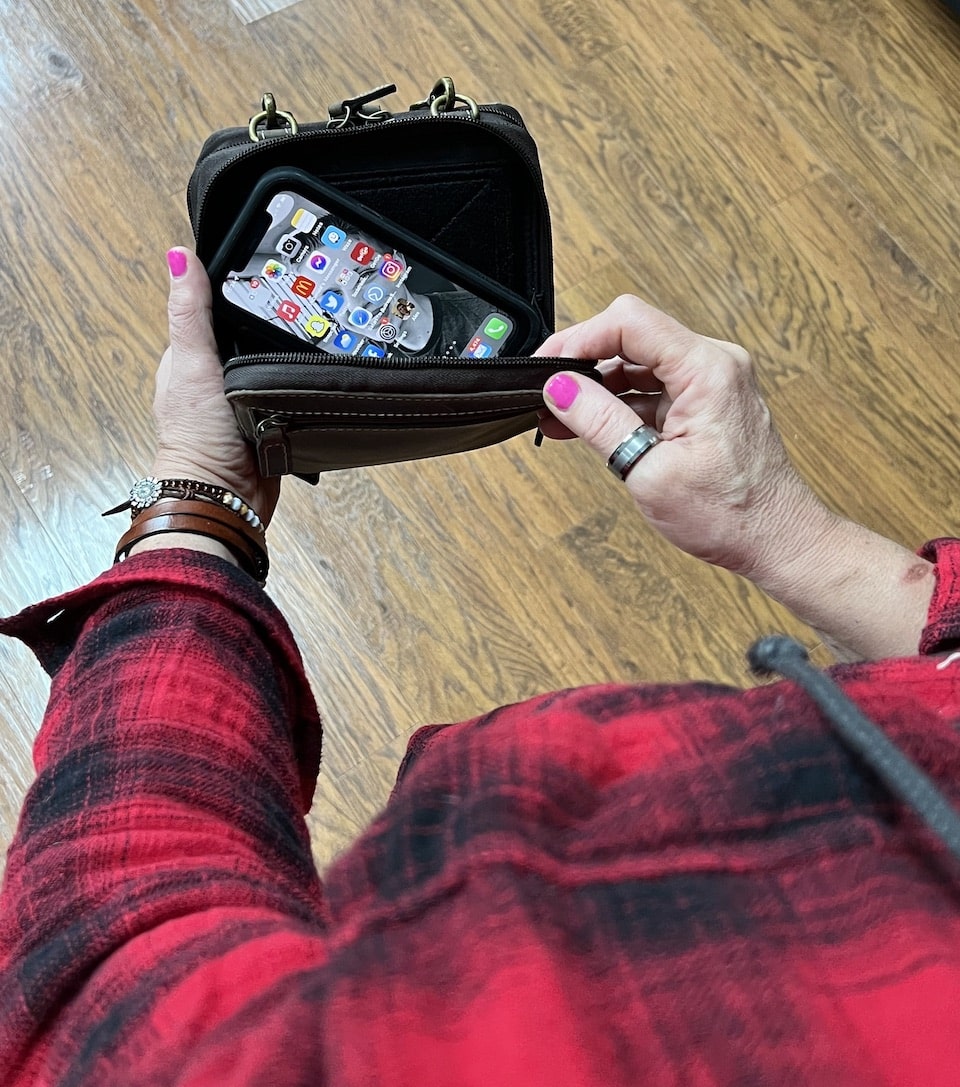 I carried my GTM-65s (yes, I have more than one) to numerous events during the past few months. Every time, at least one person came up to me and asked me about it. (Only my closest friends were told there was a gun inside.) The cashier at the pharmacy fell so in love with it, so I gave her my business card, which turned into a discussion about concealed carry. The next time I saw her, we introduced the GTM-65 to another cashier. Before too long, they'll all have one.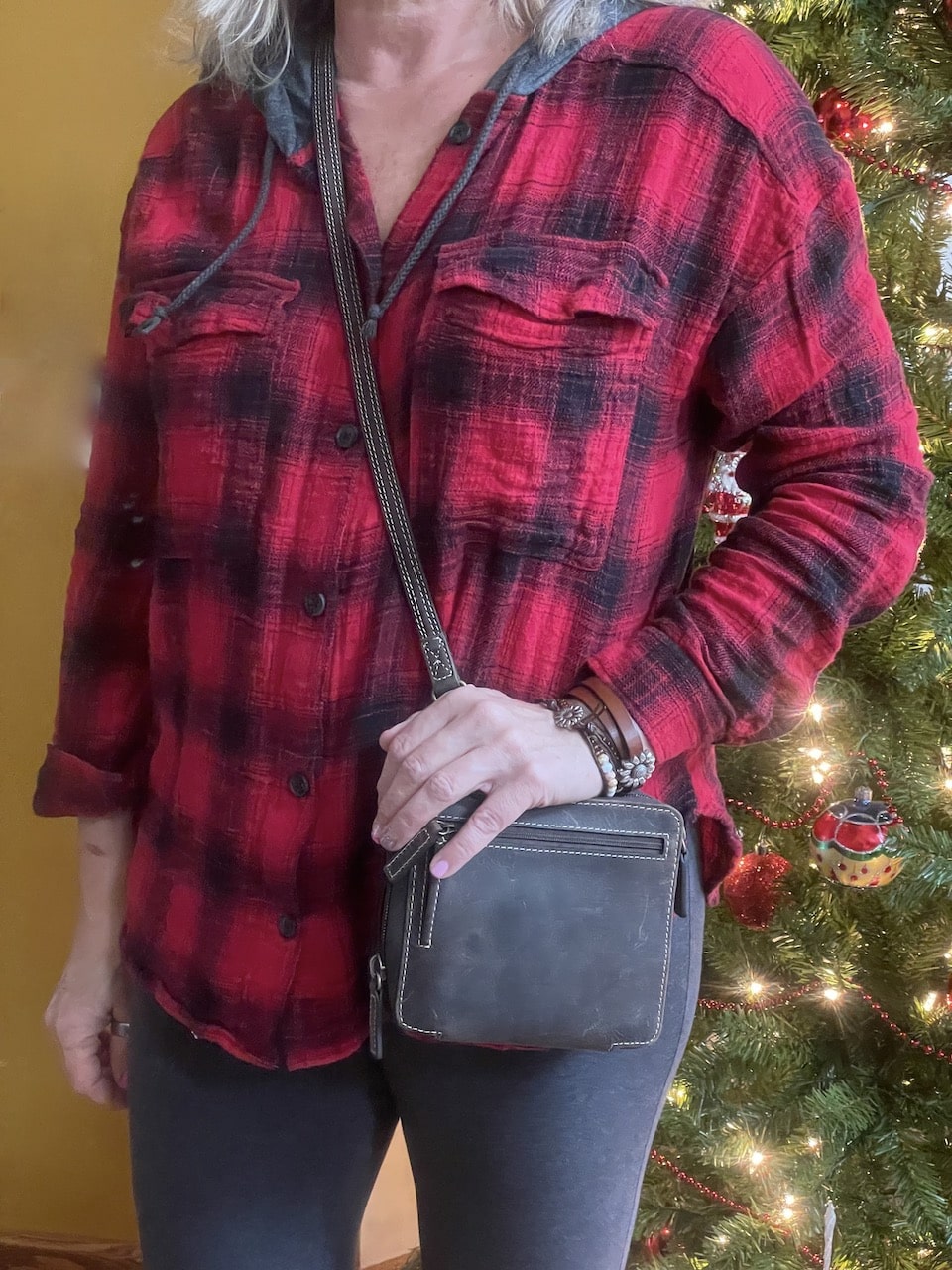 So, if it's wrong to fall in love with a purse, I don't want to be right. I love my GTM-65s!
About Michelle Cerino

Michelle Cerino, aka Princess Gunslinger, entered the firearms industry in 2011 when Cerino Training Group was established. She immediately began competing in both 3-Gun and NRA Action Pistol, becoming a sponsored shooter. Michelle is currently a columnist and Managing Editor of Women's Outdoor News, as well as owner of Pervenio LLC. She also manages social media for Vera Koo and GTM Original. Michelle encourages others to step out of the comforts of home and explore. View all posts by Michelle Cerino →