Venison Pizza Recipe from Primal Pioneer
This Venison Pizza Recipe is a super easy ground venison recipe. It's a simple bake-at-home pizza recipe using naan bread for the crust, and covered in your favorite pizza sauce, savory ground venison, and a delicious cheese blend!

If you have a freezer full of ground venison meat and want a quick and easy at-home dinner idea, you'll love this easy homemade venison pizza recipe. We know everyone likes to pick out their own toppings, so this recipe offers you a good base for a venison pizza with a simple crust, simple sauce option, and delicious cheese blend. From there, feel free to add in your own favorite toppings and make it just how you love it!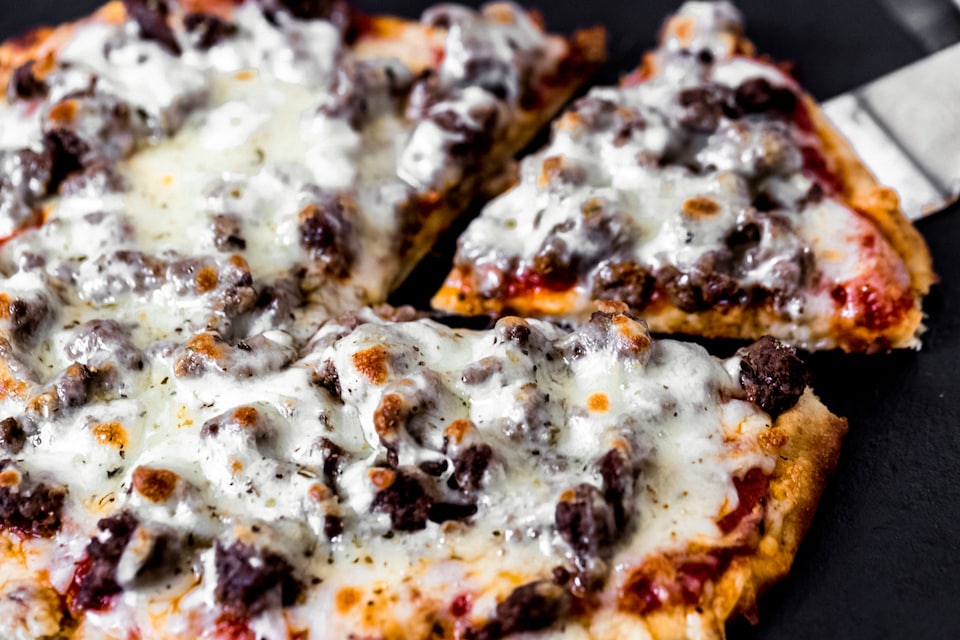 Ingredients Needed
1 Tbps. olive oil
1/2 – 1 pound ground venison
1/4 tsp. salt
1/4 tsp. pepper
1 Tbsp. Italian seasoning
1/2 Tbsp. unsalted butter
1/4 tsp. garlic powder
2 large naan round bread
3/4 – 1 cup pizza sauce
1/4 cup shredded mozzarella cheese
1/4 cup shredded white cheddar cheese
1/4 cup shredded Monterey Jack cheese
Preheat the oven to the package directions of the naan.
In a large skillet, heat the olive oil over medium heat. Add the ground venison, Italian seasoning, salt, and pepper, and brown. Depending on how meaty you want your pizza, use 1/2 to 1 pound of ground venison.
While the ground venison is browning, melt the butter and add the garlic powder, stirring to combine.
Brush the melted butter over the naan, and bake for about 3-4 minutes. Remove from the oven and set aside.
Using a spoon, spread the pizza sauce over both pieces of the baked crust, pushing it out to the edges to fully cover the crust.
Divide the browned venison meat between the two crusts and spread to fully cover. There should be no need to drain any grease from the meat.
Finally, divide the three cheese blends between the two pizzas, fully covering the top of both. Sprinkle a little additional Italian seasoning over the top of both and bake for about 4 minutes, then switch to broil for about 1 minute, then remove and serve immediately.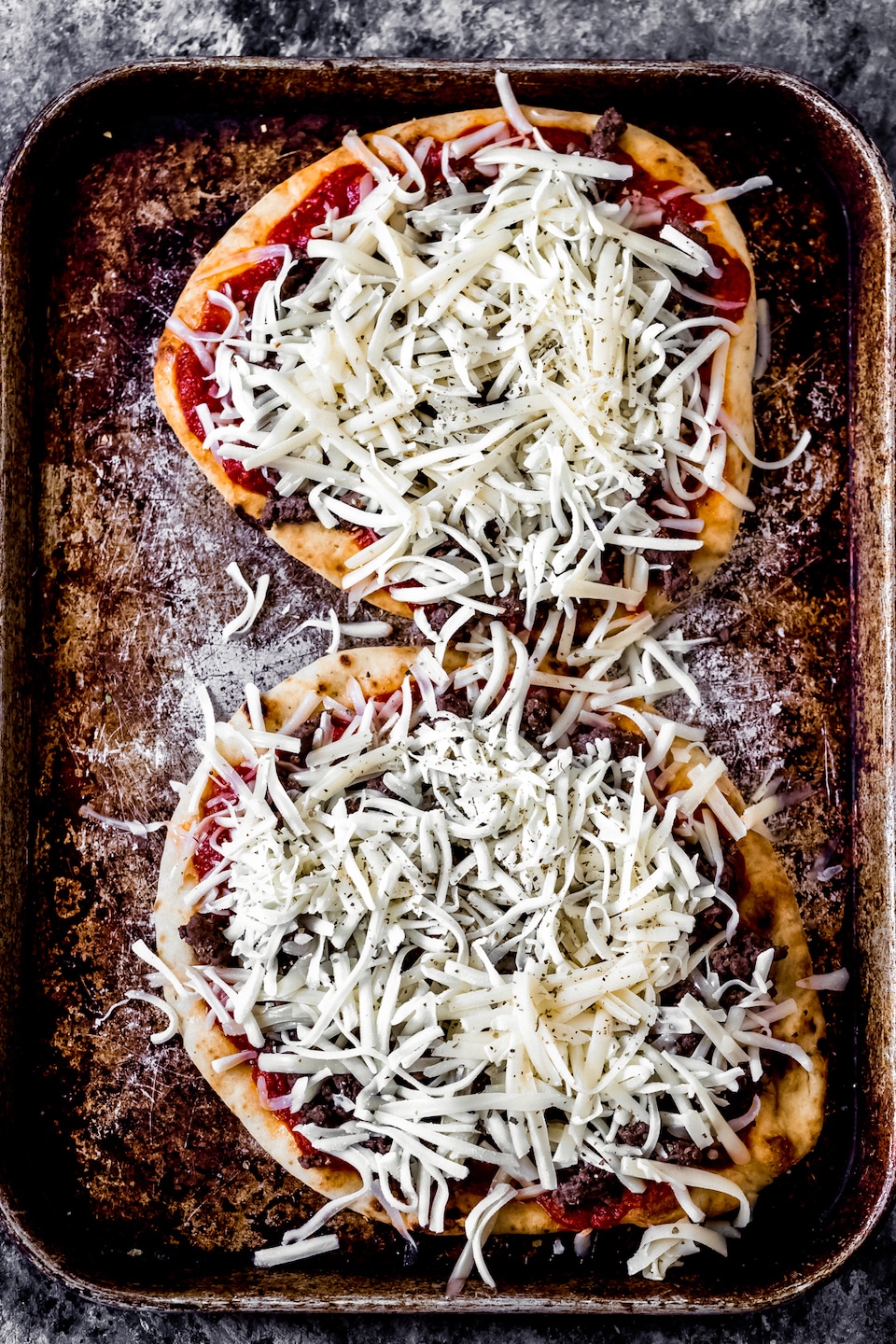 Find out how to continue making your venison pizza from Primal Pioneer here.
About The WON

The Women's Outdoor News, aka The WON, features news, reviews and stories about women who are shooting, hunting, fishing and actively engaging in outdoor adventure. This publication is for women, by women. View all posts by The WON →