Primal Pioneer: Ground Venison Breakfast Sausage
Ground venison isn't just for hearty dinners; try this ground venison breakfast sausage that's full of savory flavors and seasonings. This easy ground venison recipe makes six pounds of breakfast sausage so you can have the freezer stocked!

If you have a freezer stocked full of ground venison and are looking for ways to incorporate more venison meals, try making a batch of this easy, freezer-friendly ground venison breakfast sausage.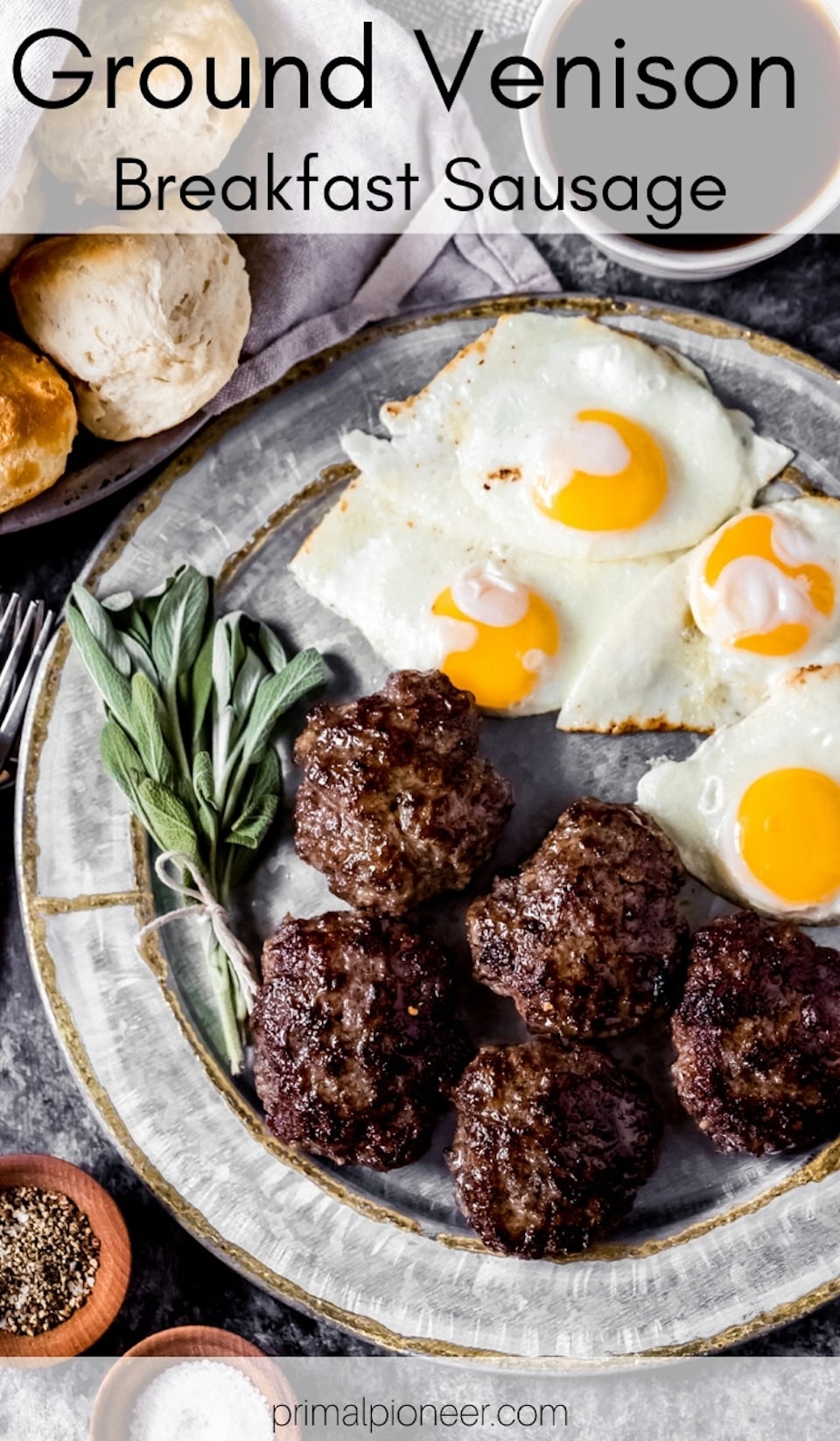 This recipe uses a combination of ground venison meat with ground pork sausage that will give it the necessary fat component needed to make a great sausage.
Ingredients Needed
3 pounds ground venison
3 pounds ground pork, beef, or lamb sausage
3 Tbsp. brown sugar
2 tsp. salt
2 tsp. black pepper
1 tsp. red pepper flakes
1 tsp. allspice
1 tsp. nutmeg
1 tsp. sage
1 tsp. thyme
Optional – 1 cup pure maple syrup
How to Make Venison Breakfast

Sausag

e
In a large bowl, add the ground venison and ground sausage.
Add in the seasonings, and thoroughly mix all together, blending the spices into the meat mixture.
To freeze, divide the mixture into approximately one pound sections. Wrap tightly with plastic wrap, then wrap with foil and place into a resealable freezer bag. If you have access to a vacuum seal, you can go that route. Freeze for 6 to 12 months. (Vacuum sealed will last longer.)
To cook the sausage, heat 1 Tbsp. oil in a skillet over medium heat. Form the sausage into patties and cook for 6-8 minutes on each side or until it reaches an internal temperature of 160 degrees F.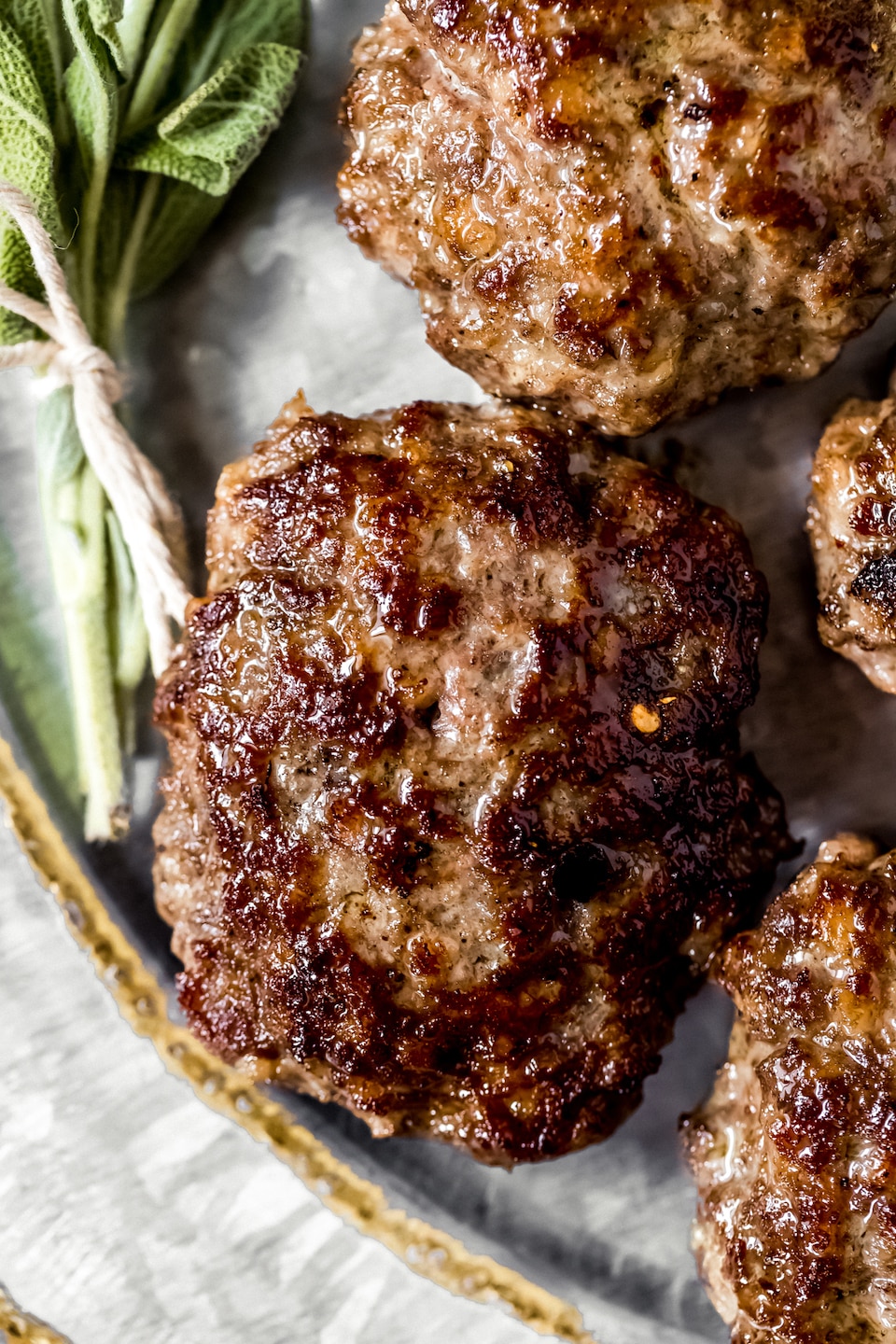 Recipe FAQS and Notes
How Long Can I Freeze Venison Sausage?
If properly sealed, you can freeze ground venison sausage for 6 to 12 months. (Vacuum sealed will last longer.) This freezer storage chart is a great reference to have on hand.
Continue reading, "Ground Venison Breakfast Sausage" from Primal Pioneer here.
About The WON

The Women's Outdoor News, aka The WON, features news, reviews and stories about women who are shooting, hunting, fishing and actively engaging in outdoor adventure. This publication is for women, by women. View all posts by The WON →