Women's Ice Fishing Gear: 5 Hard Water Must-Haves
Finding the right women's ice fishing gear means paying close attention to fit, quality, and features. Ice fishing clothing should include waterproof, windproof, and insulating properties that provide a high level of protection in the most extreme winter conditions. If you're not sure which clothes for ice fishing you'll need, check out this list of five hard water must-haves.

Women's Ice
Fishing

Gear: 5 Hard Water Must-Haves

Ice Fishing Bibs

When it comes to women's ice fishing gear, ice fishing bibs are an absolute necessity. Ice fishing bibs keep you insulated and dry, helping you maintain the right body temperature even when the cold weather is severe. Many of the women's ice fishing pants or bibs on the market today include safety features like flotation assist technology and reflective piping on the legs (for better nighttime visibility).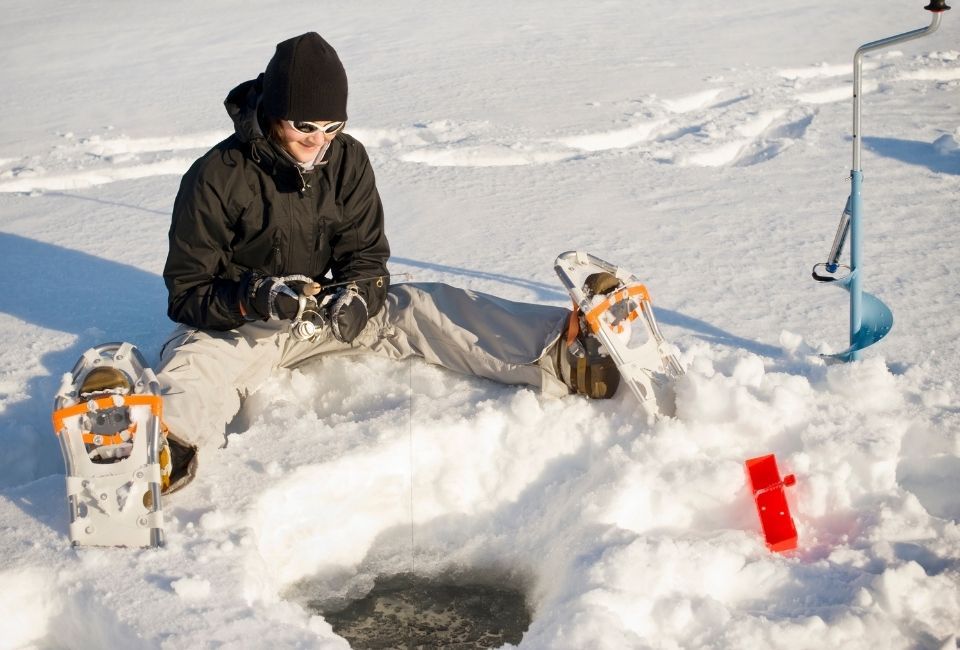 Ice Fishing Coats
Next up in the list of must-haves is an ice fishing coat or jacket. Look for a coat that's waterproof, has flotation assistance technology, warm insulation, cross flow venting to prevent perspiration build up, and one that's form-fitting to prevent drafts. Ice fishing clothes for women, including coats or jackets, should offer a combination of insulation and movability.
Ice Fishing Boots
The best women's boots for ice fishing are waterproof, insulated, and have exceptional traction for safety. Many ice fishing boots are now made with retractable or built-in ice cleats so that you don't have to buy cleats separately to keep from slipping on the ice.
Ice Fishing Gloves
While a pair of ice fishing gloves may not necessarily be considered women's clothing for ice fishing, they are an absolute must-have to keep your hands warm and prevent frostbite. Look for gloves that are waterproof, yet breathable. You may want to invest in a pair that has removable fingers which makes it easier to carry ice fishing gear, rig lines, or tie knots. Gloves with touchscreen technology are also nice to have when using electronics or cell phones.
Continue reading, Women's Ice Fishing Gear: 5 Hard Water Must-Haves from our friends at Take Me Fishing here.
About The WON

The Women's Outdoor News, aka The WON, features news, reviews and stories about women who are shooting, hunting, fishing and actively engaging in outdoor adventure. This publication is for women, by women. View all posts by The WON →