GTM 16: Why I Am Still Carrying This Concealed-Carry Purse
March 2022 will mark six years I have carried my all-time favorite purse. You heard me right, every day for the past six years I have carried the same black, cross-body purse without fail. You might be thinking, what could be so special about this purse to keep it around for more than half a decade? Well, it's hiding quite the secret. This is a Gun Tote'n Mamas purse, aka GTM Original, and if the name doesn't give it away, a concealed-carry purse.
Sponsored by GTM Original
Happy Birthday to Me!
Most young adults look forward to their 21st birthday, but not all for the same reason. In the state of Pennsylvania, at the age of 21, you become legal to consume alcohol but more importantly, to me, it became legal age to purchase and open carry a handgun. Then, with a permit from the local sheriff's office, you can conceal that handgun.
Leading up to March 2016, the month I would be turning 21, I had done loads of research trying to decide how I would daily carry the handgun of my dreams. Being a small-framed woman that worked in an office, the idea of carrying on my body daily did not appeal to me. Although there is a time and place for that style, I figured it would not be comfortable. I had seen carry purses at local gun shows, but none of the looks ever impressed me. Then I stumbled across the Gun Tote'n Mamas website. I could not believe what I was seeing were concealed-carry purses. They looked like designer handbags for an incredible price. I knew one of these handbags would be just what I wanted. My boyfriend, now husband, surprised me with the black GTM-16 Simple Bling Tooled Leather handbag I had been eyeing. Later that night, I went and purchased my Ruger SP101 revolver. It fit the side holster like a glove.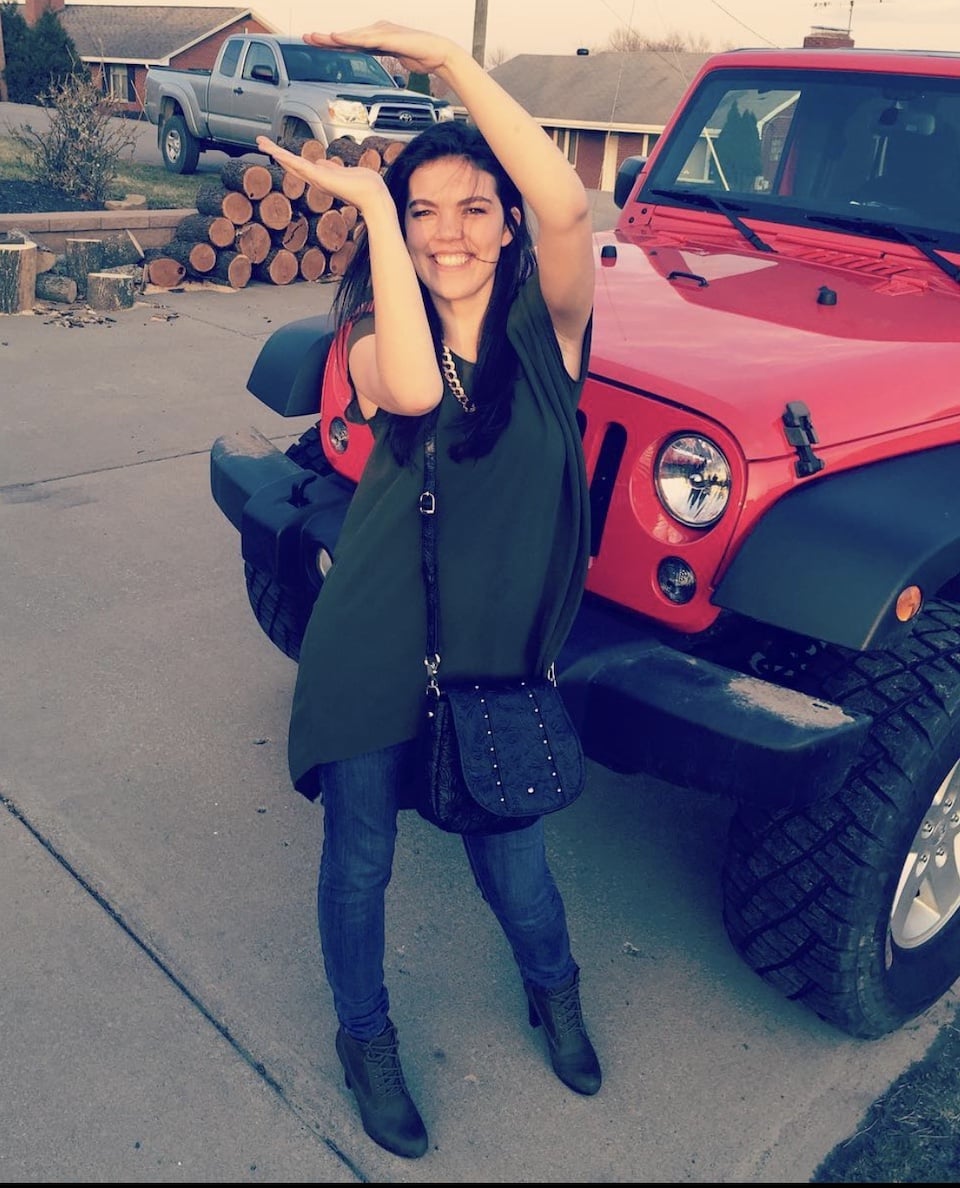 Lasting the Test of Time
Since then, a lot in my life has changed, but my purse has stayed the same. From living with my parents, moving out on my own, being a newlywed, a major career change, a pregnancy and now a mother of a toddler, I have carried a couple different pistols over the years in addition to my Ruger. The purse has accommodated my Sig P365 and Sig P938.
Why a Cross-Body Bag?
I personally prefer cross-body bags because I like being hands-free. The cross-body is not only convenient for movement, but also for drawing a weapon. There have been moments I have felt uncomfortable in a situation – or, walking at night by myself – where I have had my holster pocket unzipped ready to draw, something I had practiced in the mirror at home with an unloaded pistol.
The purse's three-sided zipper pocket and Velcro holster allow for adjustment from right- to left-handed draw and at the exact angle for draw preference. The purse strap holds another secret; a steel cable runs along the inside of the leather, making it slash-resistant without jeopardizing the look. The style bag I carry is on the smaller side of all the bags GTM offers. I am not the type of women that carries a whole lot in her purse. Despite the smaller size, the purse is still capable of fitting a large wallet, keys, sunglasses case, cell phone and a few small personal items in the main compartment. A thin pocket under the flap next to the main compartment is convenient for easy-to-access papers and lists. I have had countless strangers compliment the look of my bag, not knowing what type of purse it is. The stamped floral leather and studs give the purse a feminine, yet powerful, sleek saddle-bag look.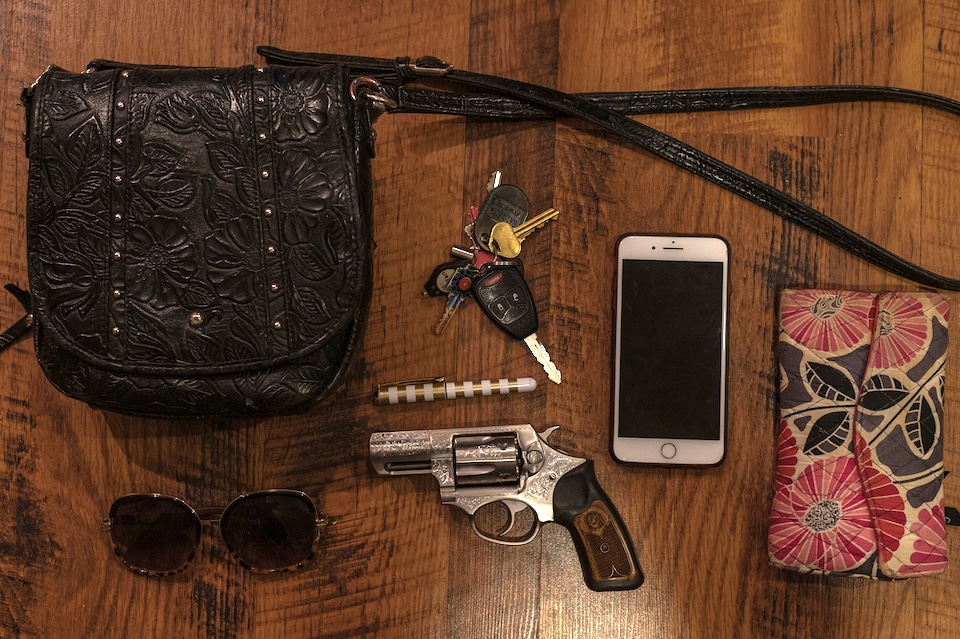 My purse is well loved and used so much it is starting to show slight signs of such use. The metal clasps that attach the strap to the purse have started to wear. The fabric where the magnet holding the flap shut is slightly thinned. The texture on the leather strap has started to smooth. Overall, the wear is so minimal that I plan on purchasing another when this purse finally wears out, but I cannot see that happening in the near future.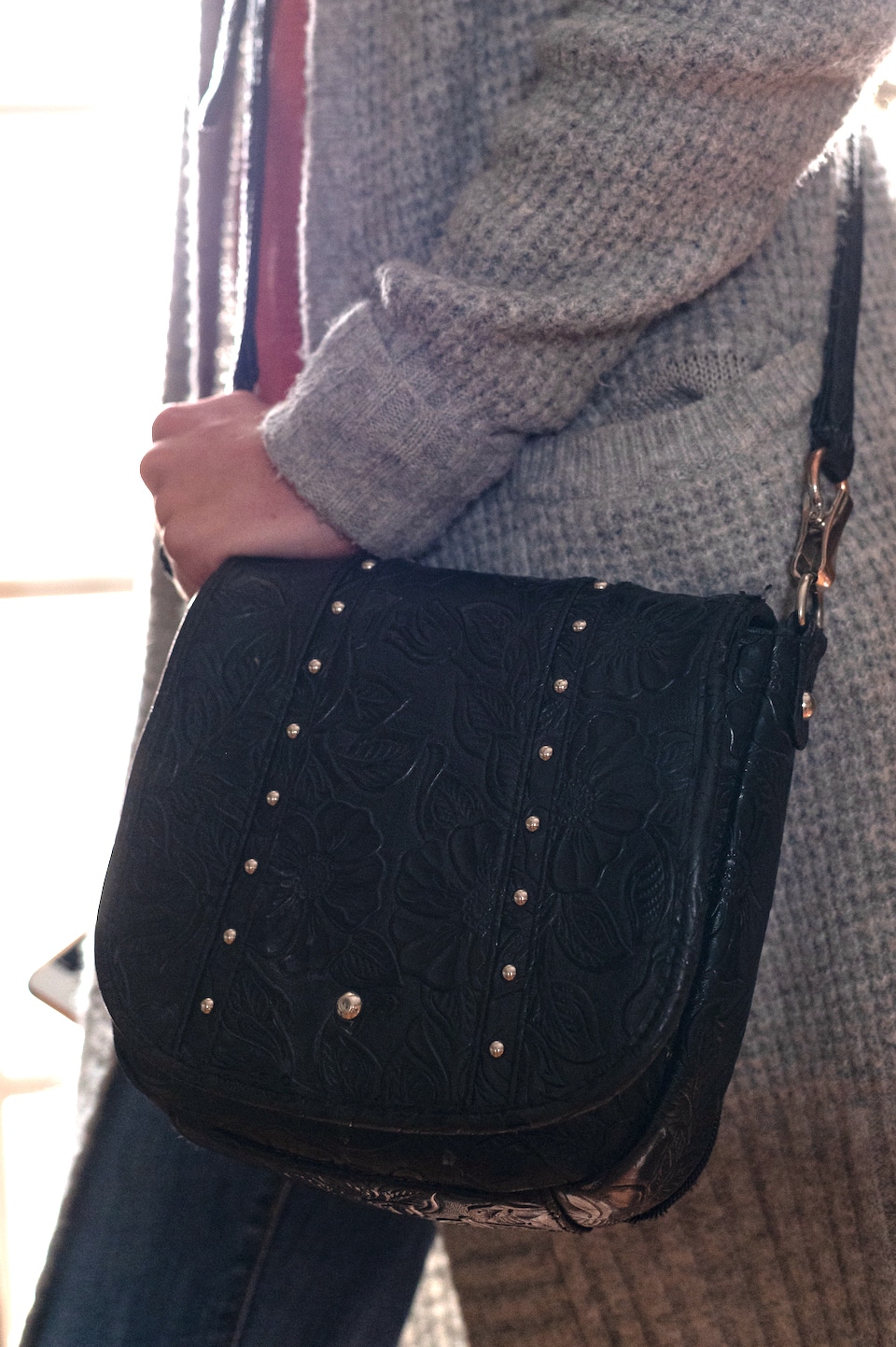 Find your next concealed-carry purse at GTM Original (aka Gun Tote'n Mamas).
About The WON

The Women's Outdoor News, aka The WON, features news, reviews and stories about women who are shooting, hunting, fishing and actively engaging in outdoor adventure. This publication is for women, by women. View all posts by The WON →