Medicinal Herb Gardening for Preppers: An Easy Guide to Getting Started
An herb garden is one of the easiest and most rewarding types of gardens you can grow. Years ago in my first house in Phoenix, I grew basil plants so large they were, in reality, bushes. Cilantro, oregano, lavender, and varieties of basil turned my front courtyard into a fragrant oasis — I loved it!

For prepping purposes, herbs provide not only a way to flavor our food but also a way to maintain our health and treat some of our illnesses. While medicinal herb gardening for preppers takes some planning, it's also very rewarding.
Even when your location and other circumstances make it hard to grow much food, many preppers turn their attention to other useful plants like medicinal herbs. Once established, herbs can be a relatively low fuss, but deciding what herbs to grow and where to plant them can be a bit overwhelming.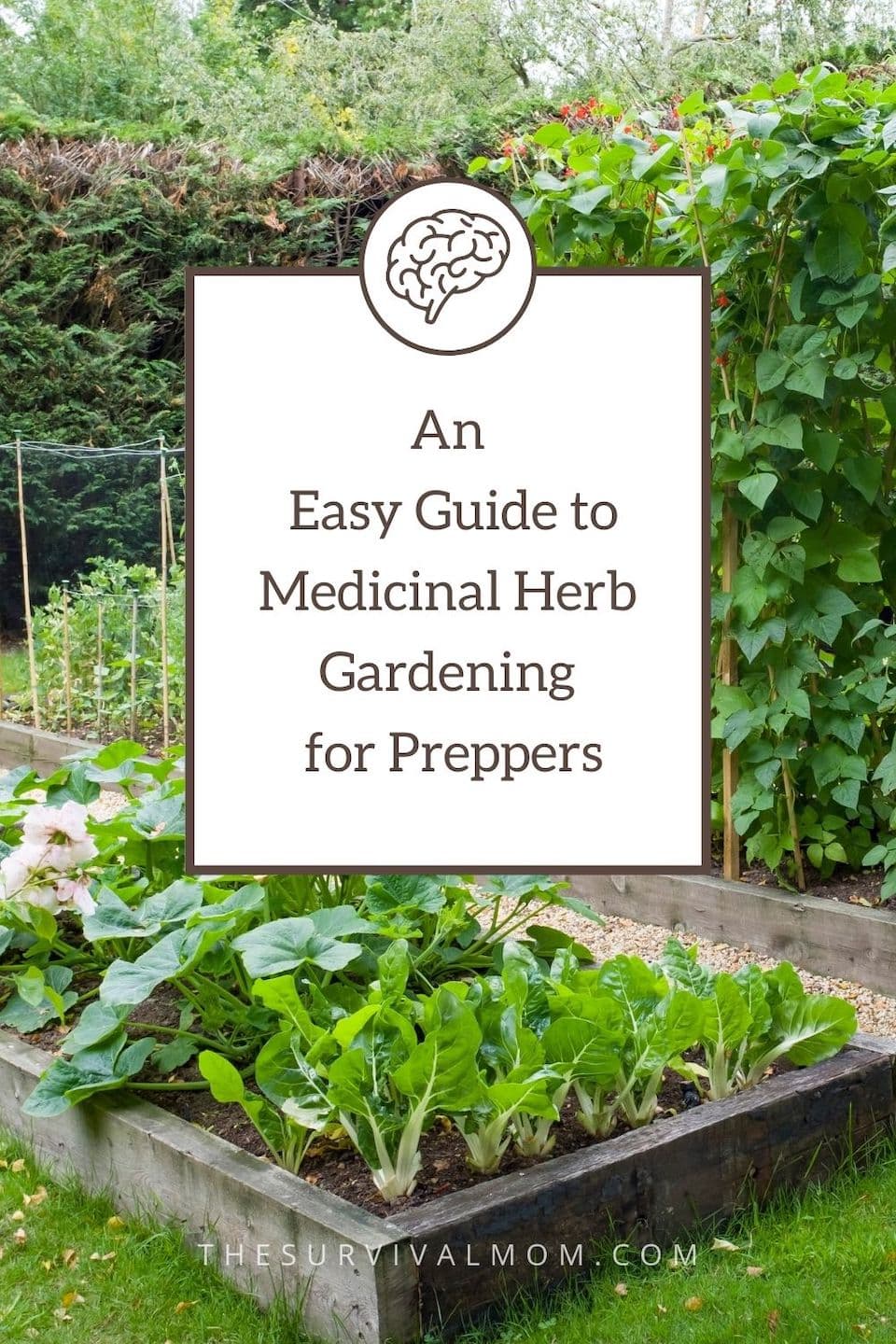 Why I'm Not Telling You What Herbs To Grow
Because gardening depends so much on the local environment, it's important to take your location into consideration when you are thinking of establishing a medicinal herb garden for prepping purposes.
Rather than try to highlight a few plants that might grow well in one part of the country but never make it in another garden, let's take a look at how to determine what will work well in a given situation– even if you don't have much space or very little gardening experience.
Before you go any further, be sure to take my Gardening Self-Assessment! This quick evaluation helps you understand your unique gardening needs and starts (or keeps you moving) on the path to a fabulous prepper garden!
How To Decide What Herbs You Should Grow
There are basically just three things to keep in mind when you're deciding what to plant in your medicinal herb garden: what you want to grow, your garden zone and growing season, and the plants that are native to your area.
Continue reading, Medicinal Herb Gardening for Preppers: An Easy Guide to Getting Started from The Survival Mom here.
About The WON

The Women's Outdoor News, aka The WON, features news, reviews and stories about women who are shooting, hunting, fishing and actively engaging in outdoor adventure. This publication is for women, by women. View all posts by The WON →