An Introduction to Beretta's APX A1 Carry Pistol
Last October, I attended the Beretta Exclusive Media Launch of its new APX A1 Carry pistol at the USCCA Concealed Carry and Home Defense Expo in Fort Worth, Texas. The launch took place the day before the expo, and boy was I glad I could fit it into my schedule.
Sponsored by Beretta
The event began with an introduction of this new carry pistol by Beretta's Director of Customer Service, Kimberly Intagliata, and Team Beretta's Pro Shooter, Jessica Hook. Kimberly explained that Beretta built its new firearm on a proven model, elaborating on its changes. The APX A1 Carry arrives red-dot optic ready for three different optic plates. Also, there is now an option for different colors since the chassis is interchangeable.
Pro-shooter Jessica Hook then shared her experience carrying and shooting the gun. I enjoyed hearing her insights with regard to the benefits of using the APX A1 for concealed carry. A big plus is the ability to easily manipulate the gun with sweaty hands. The new, more aggressive texturing and serrations enhance its grip and improves tactile sensation when racking the slide. I imagine if I ever had to use a pistol in self-defense, my hands would be dripping with sweat.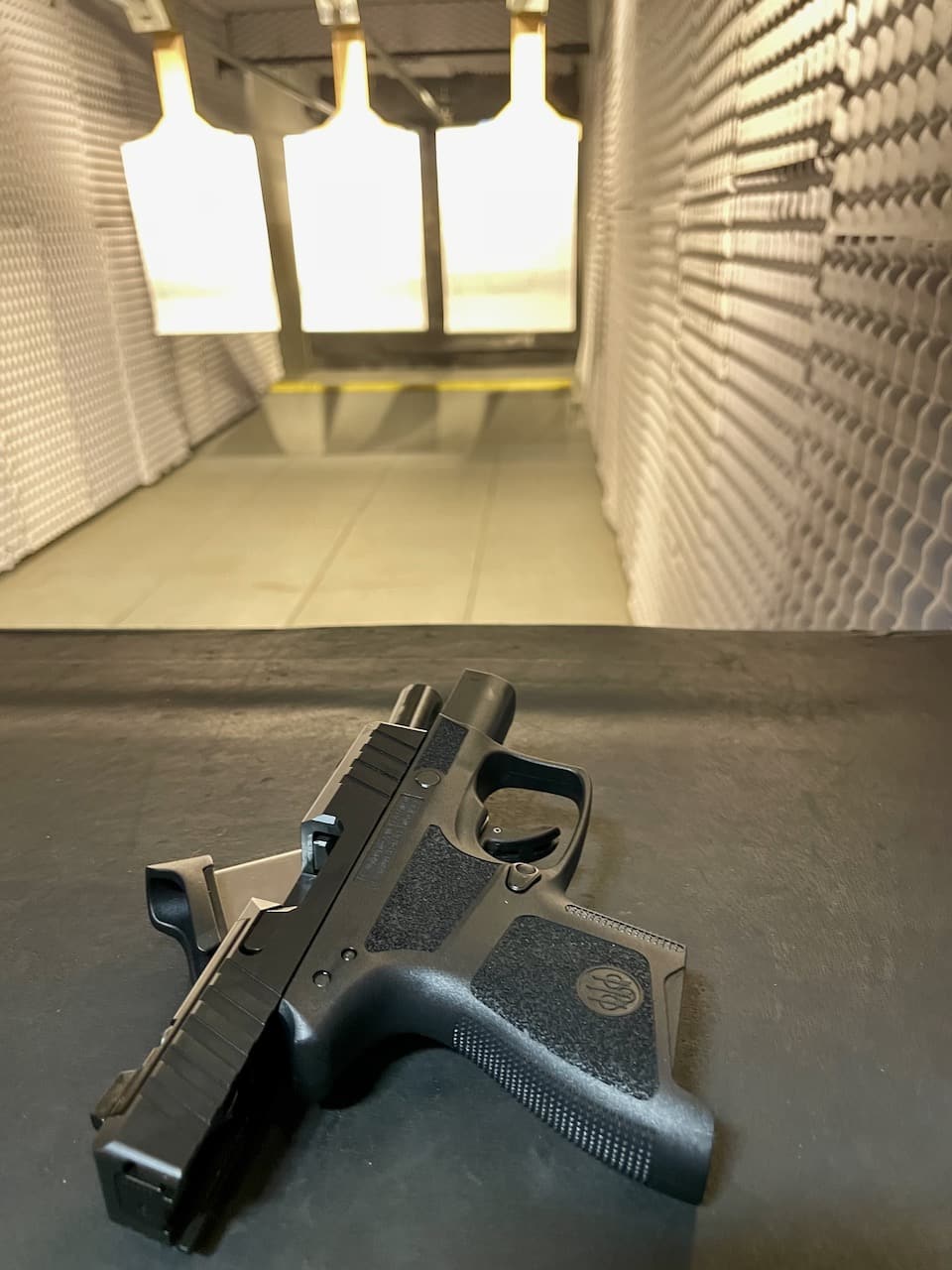 After the question-and-answer period, we had the opportunity to shoot the APX A1 carry at an indoor live-fire range. Although we were limited in time and rounds, I liked this gun's ergonomics, as well as the feel of its trigger press.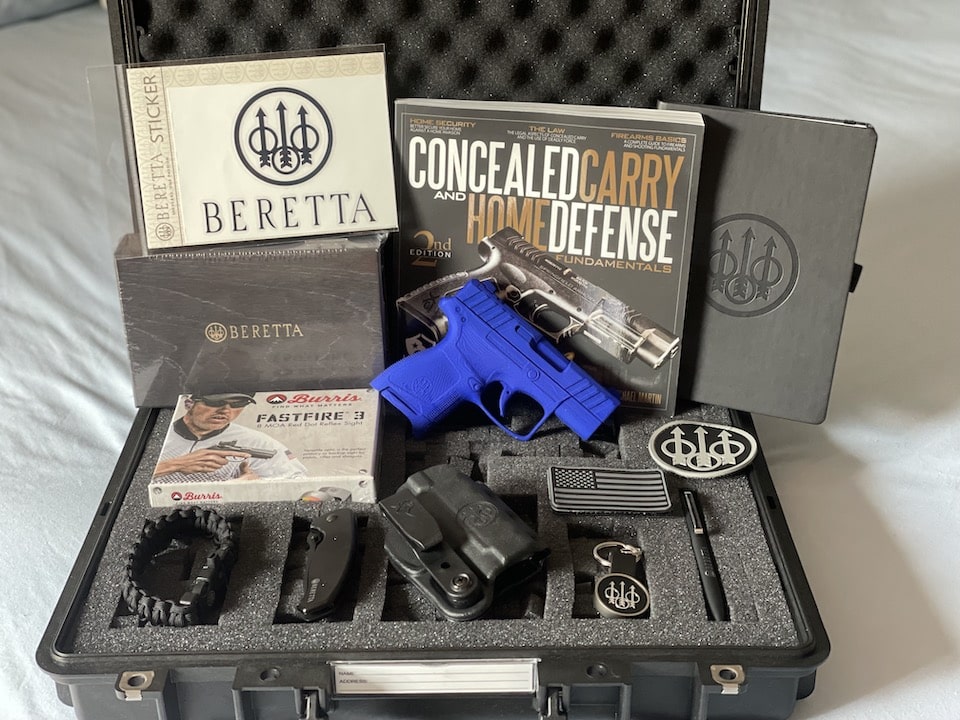 As an added bonus to attending the launch, Beretta gifted us a Beretta pistol case that contained a Burris red-dot optic, APX A1 3D printed blue gun, holster, hat, cleaning kit, patches, stickers and USCCA's Concealed CarryAnd Home Defense Fundamentals book. (Good thing I had extra room in my suitcase!)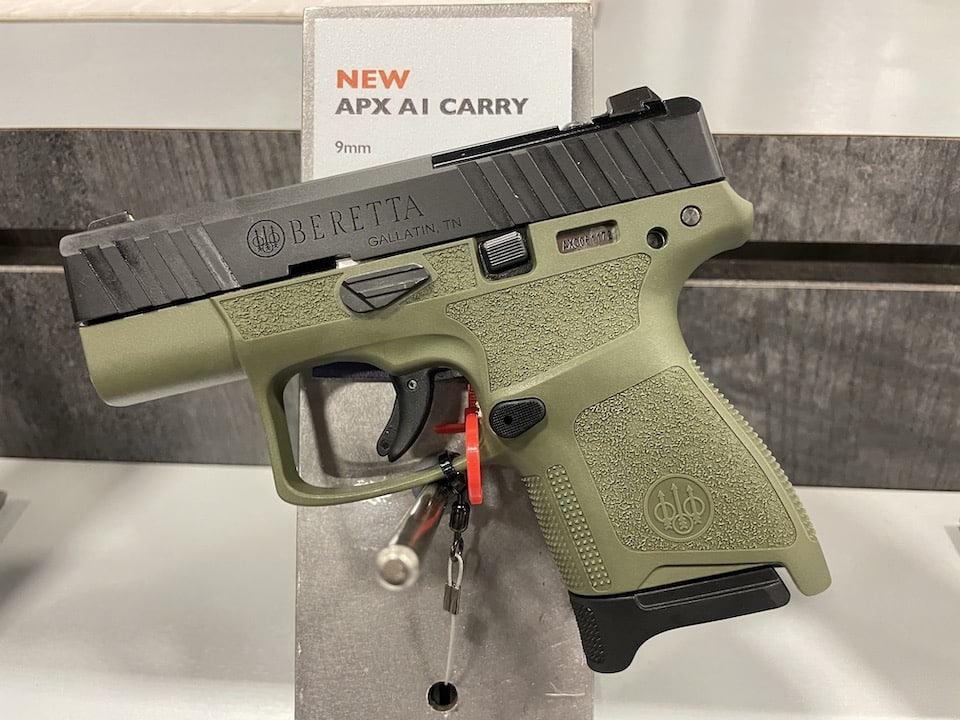 APX A1 Carry Pistol
Beretta's APX A1 Carry is available in FDE (flat dark earth), ODG (olive drab green), WG (wolf grey) and black. MSRP: $449
Want to know more about Beretta's APX A1 Carry? Visit the website here.
About the USCCA Concealed Carry and Home Defense Expo
The USCCA Concealed Carry and Home Defense Expo is a three-day consumer show dedicated to opening the world of protection to empowered Americans who want to be prepared as their families' first lines of defense. Join them in 2022 from November 11 to 13 at the Fort Worth Convention Center in Fort Worth, Texas.
About Michelle Cerino

Michelle Cerino, aka Princess Gunslinger, first entered the firearms industry in 2011 as co-owner, president and trainer at a national training company. She immediately began competing in both 3-Gun and NRA Action Pistol, becoming a sponsored shooter. Michelle is currently a columnist and Managing Editor of Women's Outdoor News, as well as owner of Pervenio LLC. She also manages social media for Vera Koo and GTM Original. Michelle encourages others to step out of the comforts of home and explore. View all posts by Michelle Cerino →