Man's Best Friend on Land … and at Sea
Boats, dogs and RV's (recreational vehicles) have been the top three sellers throughout the multi-year pandemic. Not a big surprise when you think about it. Boats and RV's are enjoyable homes away from home and man's best friends offer companionship and love in a very special way. In fact, you can easily link dogs with boat and RV owners as part of the "family" enjoying these homes away from home. My husband Vic and I have long cruised with our dogs. In fact, all we have to do is say, " Do you want to go on the boat?" to our two boys and they will be doing somersaults over each other to see who can get out the door the fastest!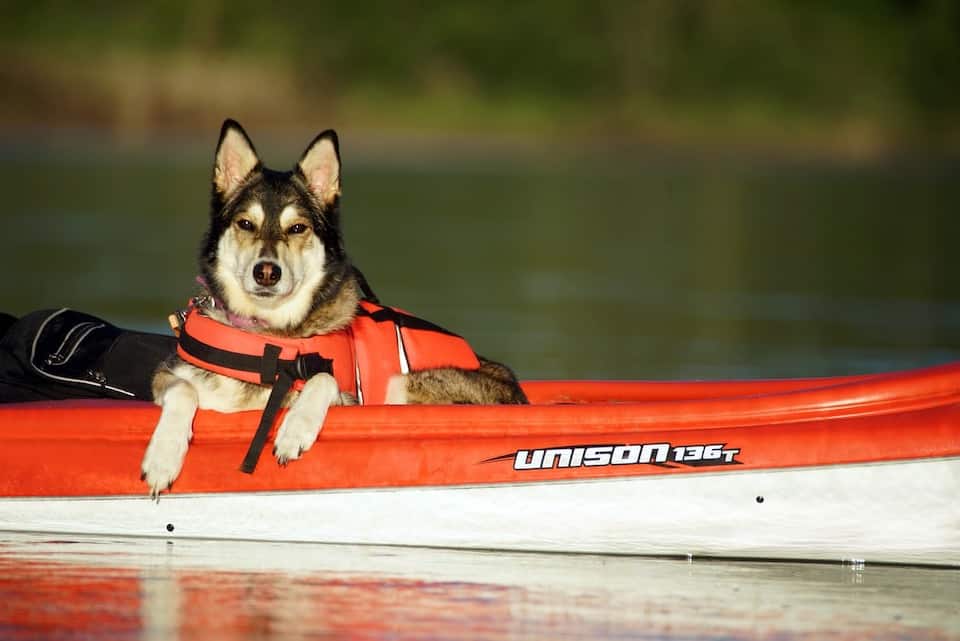 While I can't comment to any great extent on dogs and RVs, I have friends that have never thought twice about taking their dogs on getaways with their RVs, especially during this time of the global pandemic.
Getting back to dogs on board and how to get started. It's pretty much a throwback to the days when you brought your dog home for the first time only now home is at sea. There are places where dogs can go on a boat, and places they mustn't go. Maybe a good starting point is a life jacket for your dog. Try it on your pup before you buy it, making sure it fits and is comfortable. Light and bright colors help you keep tabs on your pup. Carrying handles are often very helpful.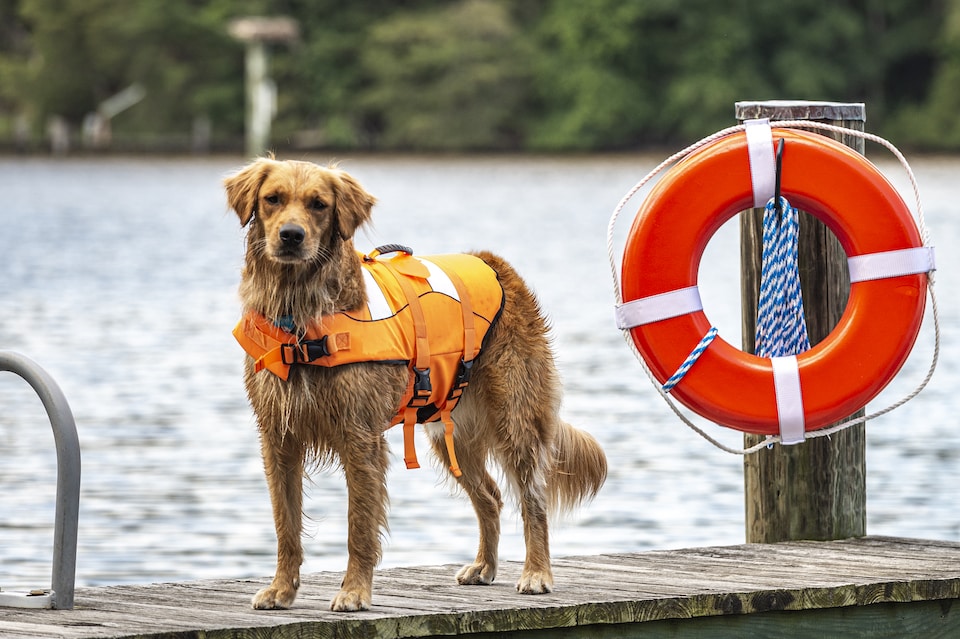 By all means start the life jacket acclimation period while you're on land so that's one less thing you have to worry about once you get on board. Your dog needs time to familiarize himself/herself with a new "home" and places that are OK to play and rest and those that are not. Remember those first couple of weeks when he/she cane home on land, constant reminders where to go and those that weren't. It's the same thing on a boat.
Even though you will be on the water, don't let your dog drink the water you're cruising on. Make sure he or she has access to freshwater while on board. While saltwater is an obvious no, freshwater can be, too if it doesn't come from a source that your dog is used to drinking. The last thing you want is a pup with a poop problem while you are away from home. Be sure your pooch has plenty of cool drinking water, especially on those hot days on board. Perhaps you assign the pet care on board to a specific crew member; or you change the assignment each day among various crew.
Cruising most often takes place during warm and sunny days and that suggests the use of sunscreen, especially if he or she has short or thin hair, white or light-colored hair, and white or pink skin—as well as any dog subjected to extensive sun exposure Even those pups with long hair have faces with noses and lips that can be harmed by too much sun. Don't forget about their paws either. Walks on land avoid hot asphalt during the summer, ditto for decks and even the hot sand on the beach.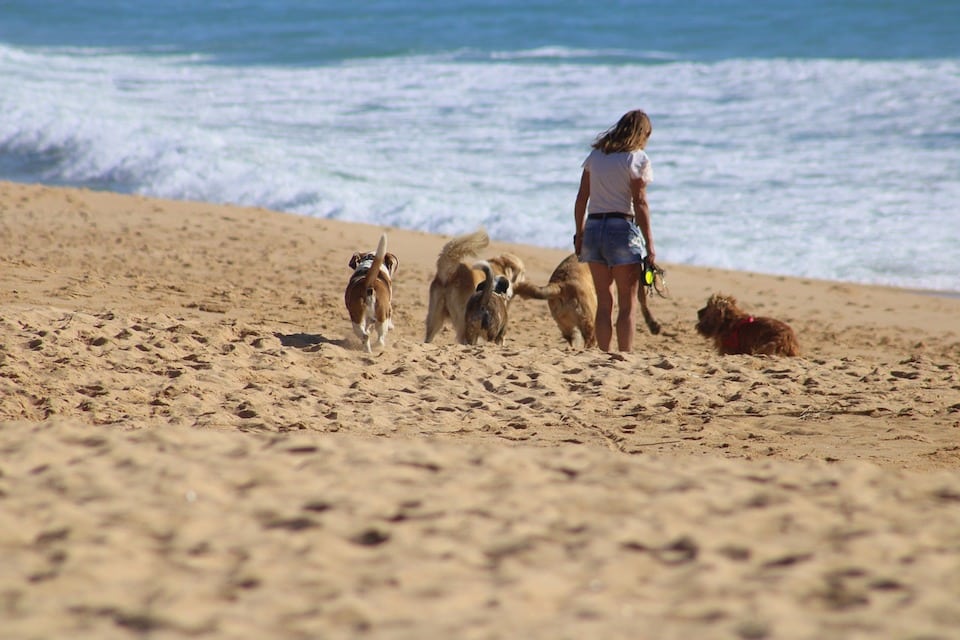 Speaking of beaches, no doubt your cruise will include some beach time. Many dogs love to roll in the sand. Sometimes they even find a dead fish that makes the sand-rolling sport even more fun! You don't want that sand (or that smell!) to stay with them or be brought on board. So, be sure to thoroughly rinse them off once the sand rolling time is over and it's time to get back on board. You'll be glad you did.
My last suggestion has to do with Mother Nature's call. Dogs need a place to relieve themselves. While on board there is no backyard, but the need remains. Make sure your provisions include plenty of waste bags and paper towels, as well as a spray you can use to help reduce odors. Puppy pads, if accepted by your pooch, can be very helpful along with an easy to keep clean rug or mat.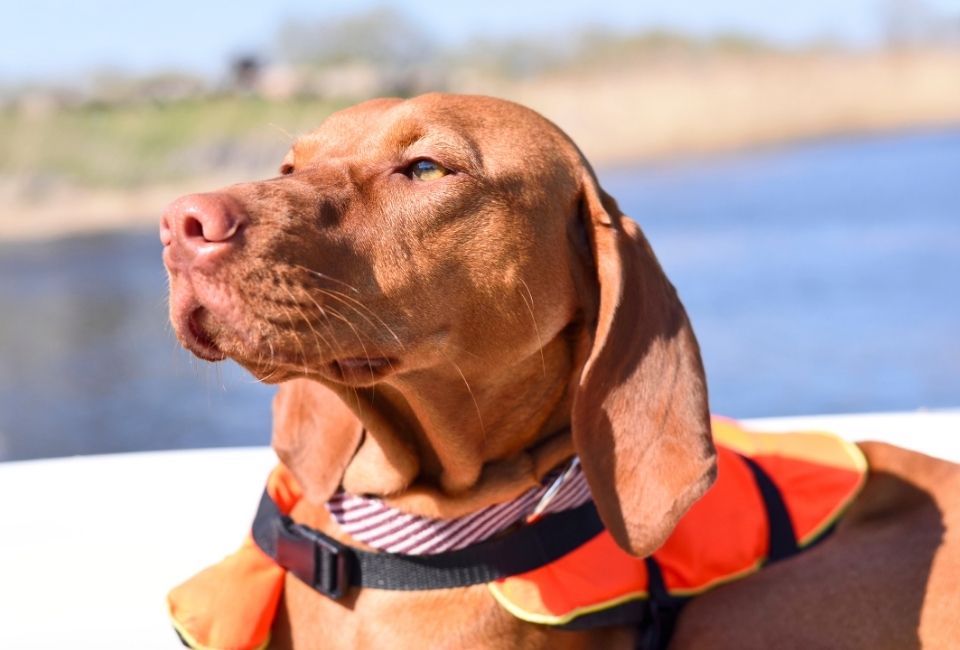 Overall dogs on board need the same attention as when on land. That's our responsibility. It's not rocket science, but most worthwhile as you cruise with your whole family. It brings a smile to my face and warmth to my heart every time we cruise with our whole family.
Barb Hansen manages Southwest Florida Yachts, yacht charters and Florida Sailing & Cruising School, a liveaboard yacht school. Contact her at info@swfyachts.com.
About The WON

The Women's Outdoor News, aka The WON, features news, reviews and stories about women who are shooting, hunting, fishing and actively engaging in outdoor adventure. This publication is for women, by women. View all posts by The WON →