5.11 Tactical PT-R Line of Gear Fits Her Training Needs Perfectly
Not every woman is training for some big athletic event, but that does not mean that you can't use gear made for training to help you get through your daily "Wonder-Woman-skills-required" adventures. I'm going to share the low-down on 5.11 Tactical's new PT-R line and how it fits my personal training.
5.11 PT-R Line Training Pieces
The PT-R items that I worked with ranged from clothing and shoes, to the 50-pound weight kit, to a plate carrier.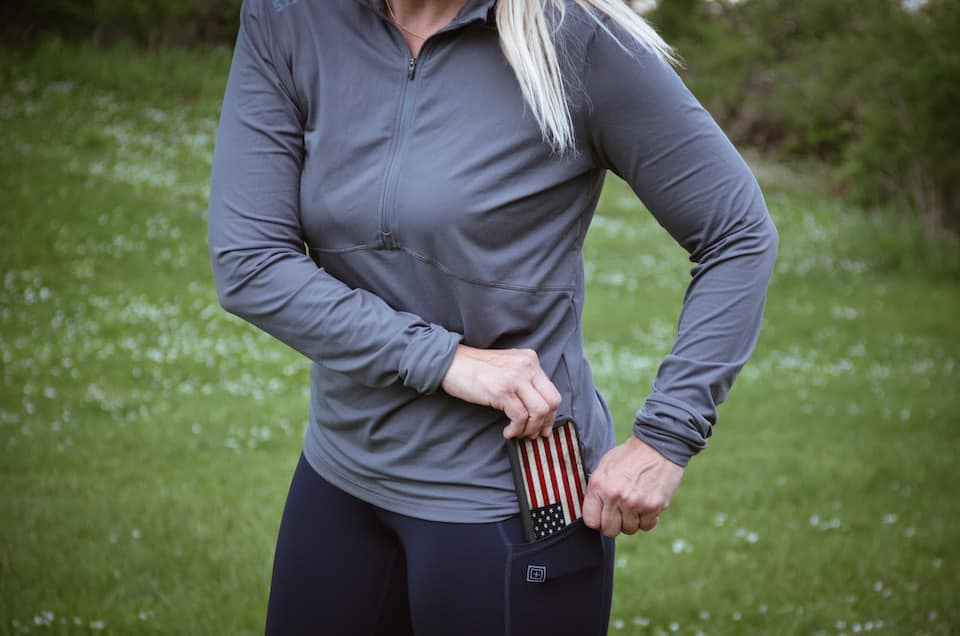 For the PT-R line of gear, the clothing piece I liked the most is the PT- R Layla Tight (MSPR $70). I've worn 5.11 tights going back to the very first pair they released. The Layla are, hands-down, my favorite right now! Here's why:
Fit: these have a good rise from the inseam to waist
Material: I really like this material. It's thin, but SUPER strong. The stretch that these have and strength of the material feels very supportive of my joints, even while I'm doing squats with a bar in the gym. It also hides the things that make me self-conscious when wearing tights made from thin material. There's no seam at the ankle; the material has a finished edge there, and I really like it because I live in a colder climate and often have to pull my socks over leggings and put on boots, or else my boots will rub on ankle seams. The material finish at the ankles is one thing I really noticed and liked.
Pockets: the pockets are functional. I can go to the gym, have my key card in my pocket and work out and it doesn't come out.
Note: I would love to see the Layla tight in more colors!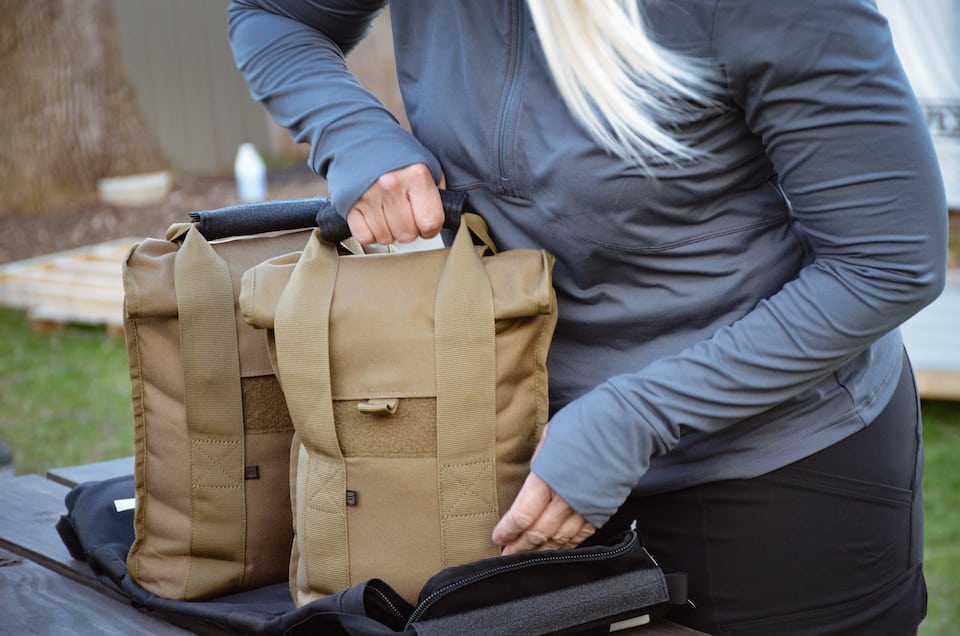 The second favorite from this line is the PT-R Catalyst ½ Zip (MSPR $70). The material is extremely soft and warm, but breathable. I usually have to start at the gym in a long-sleeve shirt and don't want to stop to shed layers when I'm balanced on a machine doing cardio. This felt breathable enough to keep it on. I wore it to bed a few times, too, because it's so soft.
The PT-R Emily Full Zip (MSPR $62) is another piece I like because it's so comfortable. It's easy enough to say a hooded jacket is a hooded jacket, but this is so soft. The material being thin means the hood isn't bulky. This matters when you have long hair, because a bulky hood can cause your hair at the back of your neck to knot up. So, thumbs up, 5.11, for making a hoodie without a bulky hood!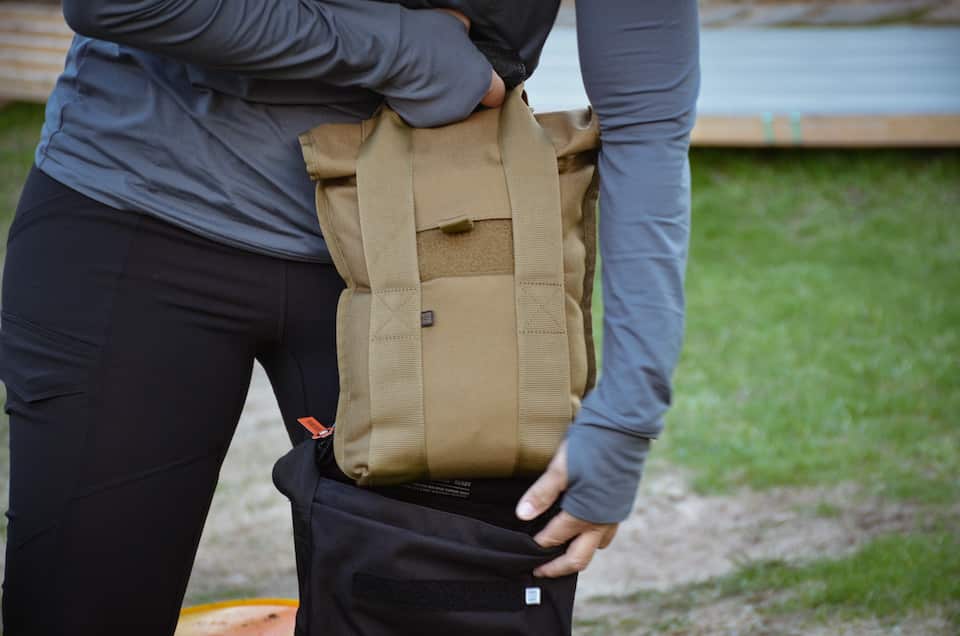 I also wore the Ashima Tight (MSPR $75). This piece of apparel comes with abrasion-resistant panels at the hips/pocket area. I like the pockets, but for working out, it's a little tough to get my big phone in and out of the pocket to change music. However, for times I want things to stay in the pocket, no matter what, this is what I'll grab. They didn't fit as comfortably on me, though, as the Layla tight. I felt I had to pull them up a bit, but I have hips and quads, so the fit might just be my body type.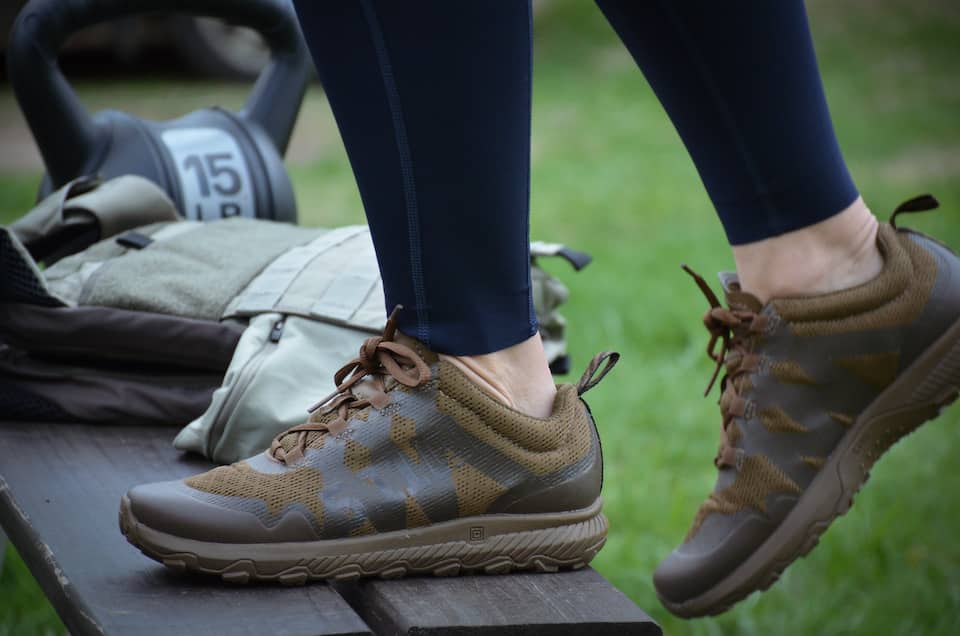 Feet-first
Any sort of training, whether in the gym or on the range, requires good shoes. The 5.11 A/T Trainer (MSPR $130) are a unisex model of shoe. They are supportive and have cushioning on the tongue and the upper feels comfy. The toe and heel have a TPU coating to make them more durable. I have never found uni-sex sizing to be great for my foot shape, so I had to use a 6 and there's still about a half-inch of room in front of my toe. (I normally wear size 7.5 or 8, depending on the width of the toe box.)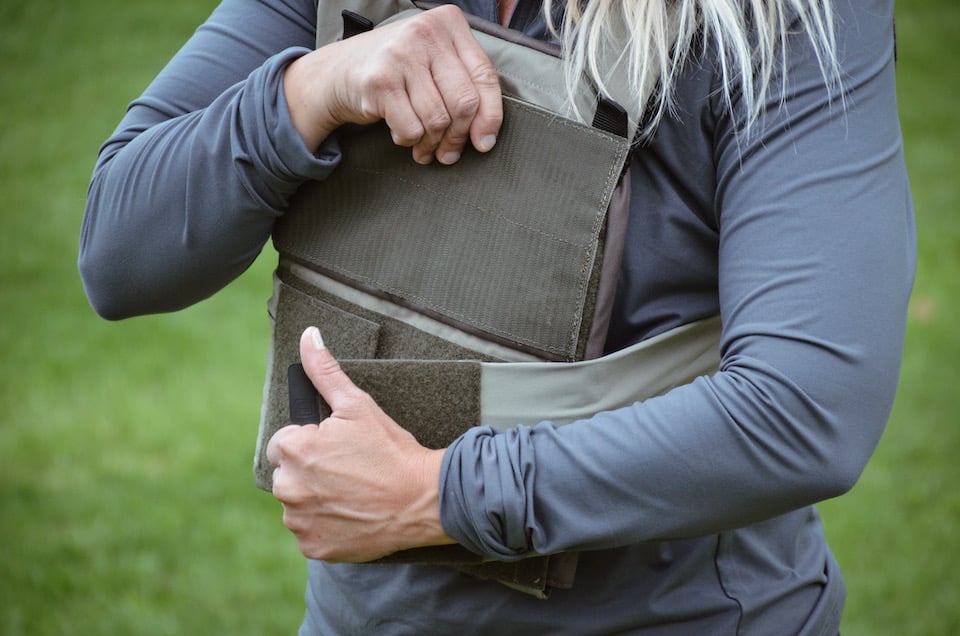 Training Fun
On to the fun stuff … the weight kit and the plate carrier. Last year, I trained for a rucking and shooting match and would sometimes use a plate carrier to add weight to my hikes. Using the Tactec Trainer Weight Vest (MSPR $135), I found that the perforated panels allowed a lot of airflow to keep me cooler and the stretch cummerbund around the waist felt comfortable. It's also comparable with the PC Convertable Hydration Carrier , so if you are using this for long rucks, you can carry water, too. If you don't have ballistic plates for weight, or the compatible Rogue weights, this vest is compatible with the 5.11 TacTec® Weight Plate Sandbag; just fill the bag with sand to add weight (Note: sand from your local garden center is just a few dollars versus the cost of a ballistic plate.) So, if you just want to burn some extra calories on your hike or walk, you can put some weight into the vest, add water, a plate or other weight, and you are good to go.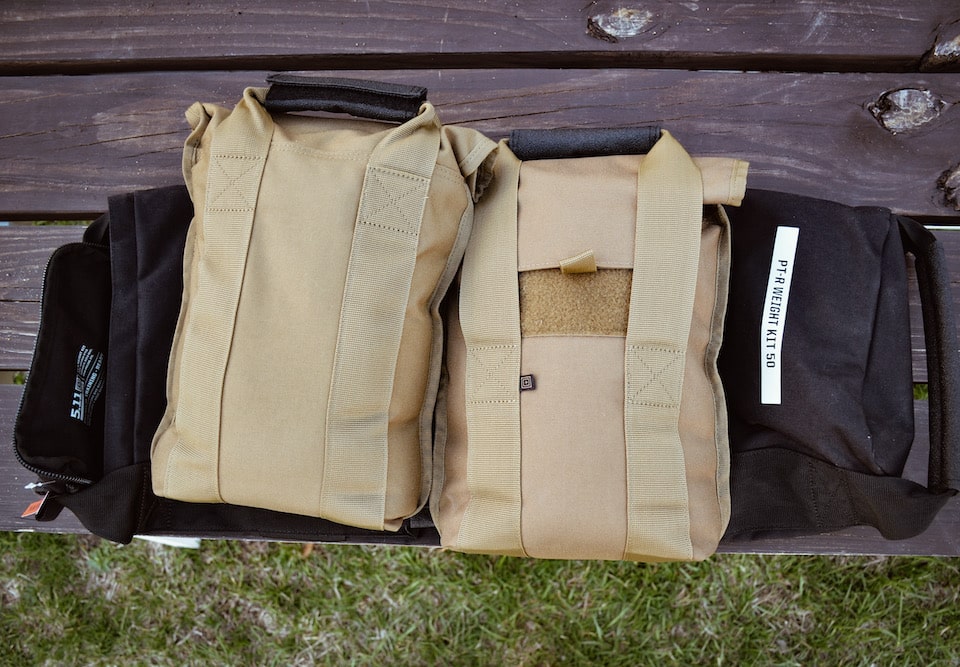 I set up the PT-R Weight Kit 50LB (MSPR $145) easily. It cost $4.99 for a bag of sand to fill the two, 25-pound inner bags. And I used smaller plastic bags of sand inside those, instead of just dumping sand into the two inner bags. This is a great tool for working on squats, or if you do Crossfit. It's also quiet, so if you have little kids and want to lift while they nap, no noisy weights in your house – just a bag and you can get some leg work done!
If you are looking for gear to help you get ready for whatever event you are training for – even if that's just life – check out 5.11's PT-R line.
About Becky Yackley

Becky Yackley primarily competes in 3 Gun, USPSA, Bianchi pistol, but has competed in shooting since 1989 in disciplines from service-rifle, to NCAA Air Rifle and Smallbore, air pistol and a little bit of long range rifle. She shoots guns and cameras at competitions around the country, and writes in her fictional spare time. View all posts by Becky Yackley →