Jessie Harrison is a Woman on Fire for the 2022 Competition Season
Jessie Harrison was already an impressive competitive shooter as captain of Team Taurus, but her 2022 competition season is on fire. How does she do it?
Sponsored by Taurus
You recently won Overall Steel Master and other titles at the Steel Challenge – how exciting! Tell us more about all of that.
The Steel Master title in my opinion is one of the hardest titles to achieve at Steel Challenge, aside from the overall match win. It requires competing in three divisions; two centerfire (one optic and one iron sight) and one rimfire. The shooter with the best combined score wins. You not only have to have one good match score, but three. I've won the Ladies Steel Master multiple times in years past, but to be the first lady to win an overall Steel Master is a career achievement!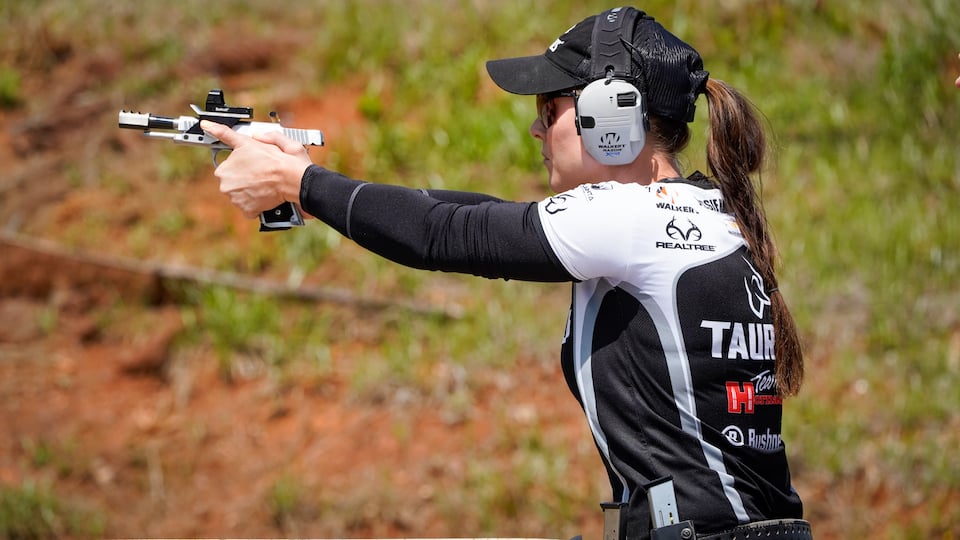 What kinds of training/practice do you do that help you in competition?
The most important training is what is done on the range. I spend four-to-five days a week training in preparation for a match. But, off the range I also focus on physical training in the gym.
What firearm do you use for competition?
I use the Taurus 1911 in 9mm for competition.
What other competitions have you participated in the last several months?
So far, I've shot a few USPSA matches to start the year: USPSA Area 6 Championships and the USPSA Dragon Cup 2.0, along with the Steel Challenge World Championships.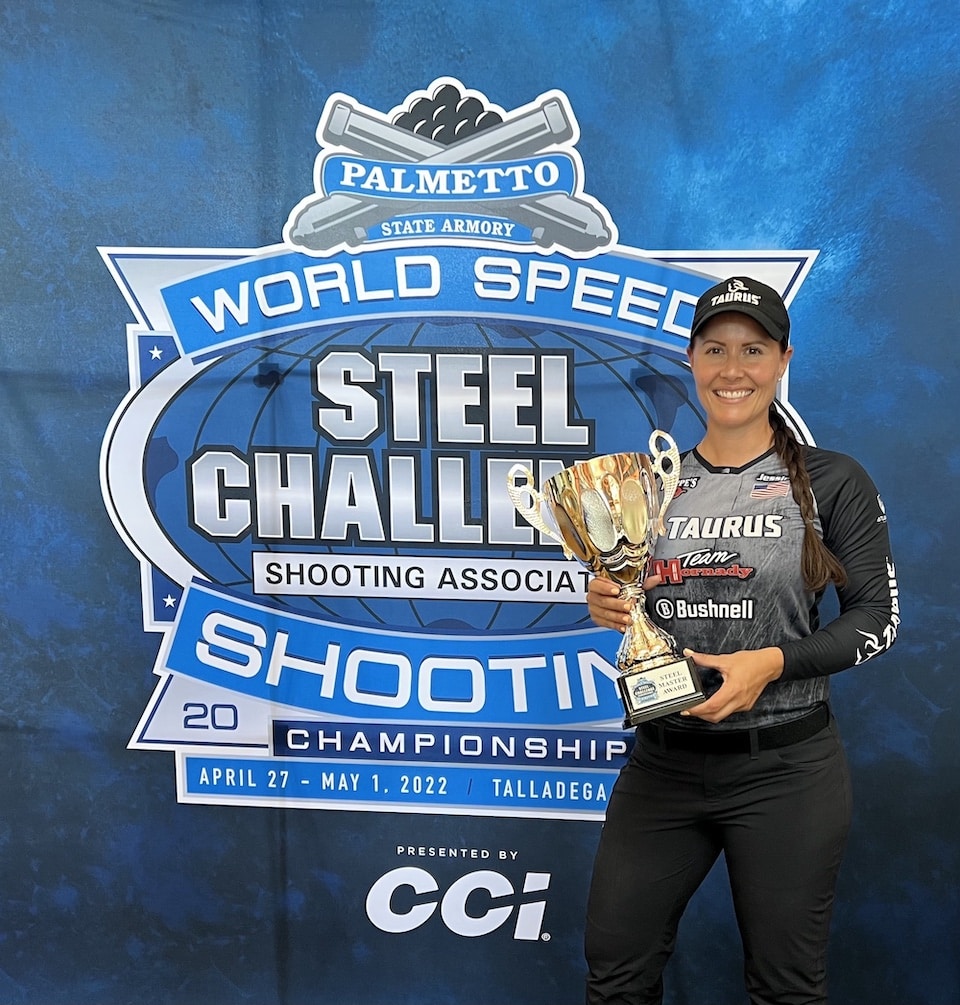 What is your favorite competition?
I enjoy all the competitions for what they are and how they differ. Steel Challenge is based on speed … you know what the match consists of and how to prepare. USPSA a more physical sport with running and gunning with different stages at every match. I like to shoot a good mix of both throughout the year, as they both contribute to the necessary shooting skills.
What are your competition plans for the next several months?
The rest of the year is focused on area and national championships with the possibility of the IPSC World Shoot in Thailand this November. The world shoot is basically the Olympics of the practical shooting world; we spend two years qualifying to earn a spot on team USA and represent our country at the highest level in our sport.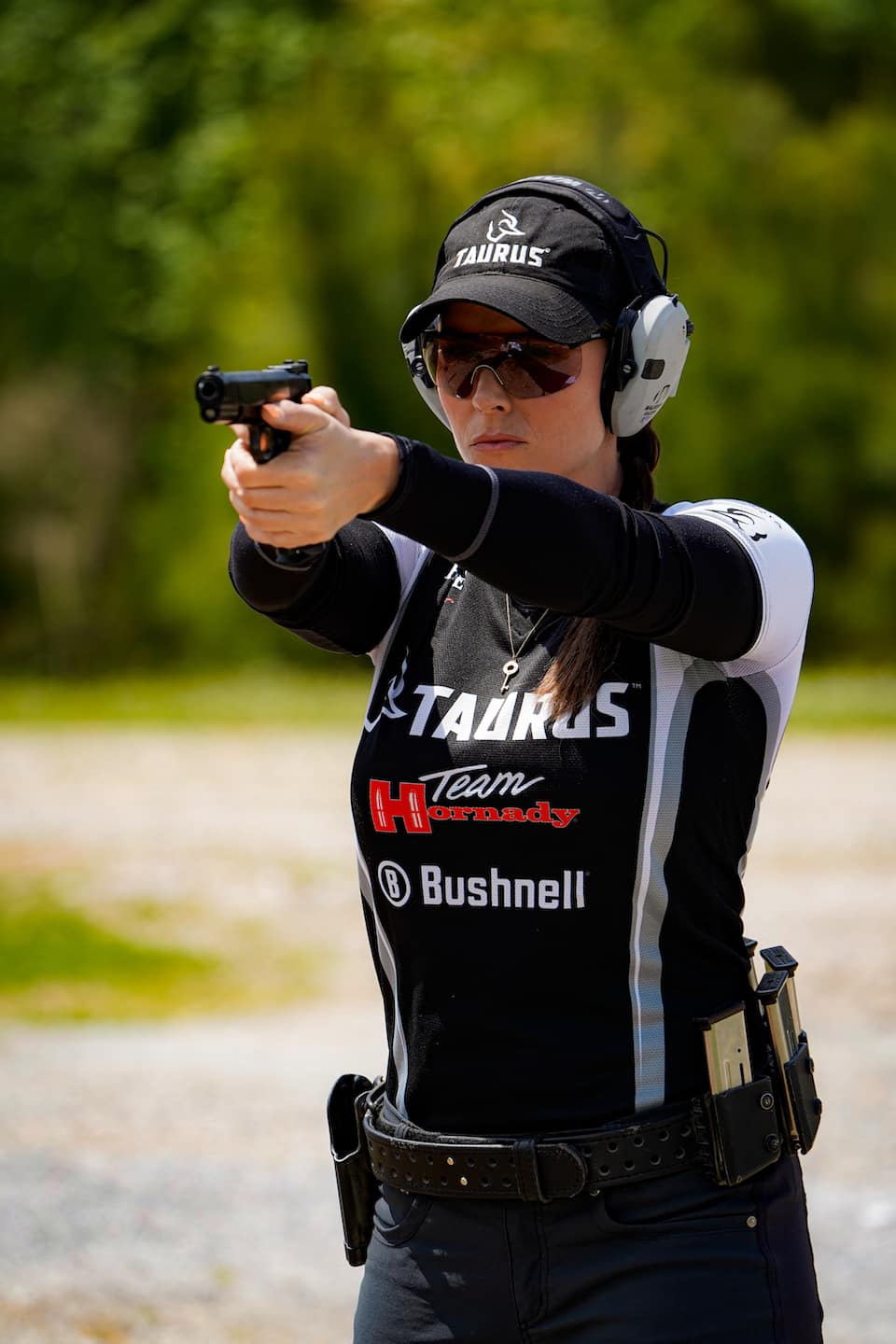 With this impressive list of upcoming activities, Jessie is the gal to keep an eye on and see how far she goes this year! You can follow her at https://jessieharrison.net, on Instagram at @jessielharrison or on Facebook at jessielharrison.
About Nancy Keaton

Nancy Keaton is a retired college administrator, president of her local gun club, competitive shooter and freelance writer whose work has appeared in A Girl and A Gun Women's Shooting League, "American Shooting Journal," "American Concealed," "Northwest Meetings + Events," and other publications. She enjoys writing about a wide variety of topics and interviewing ordinary people doing amazing things. To see a compilation of her writing, check out https://nancykeaton.contently.com. View all posts by Nancy Keaton →