Review: Rumpl Everywhere Towel Set a Keeper 
I've been in the market for a packable camping towel ever since the WildHerness Go WYLD event last fall, but have always been turned off by "microfiber" and never pulled the trigger on anything on Amazon. When I finally decided to purchase a Rumpl Original Puffy Blanket (which I LOVE in case you wondered), I noticed a sale on their version of travel towels, so I purchased the set, which included a wash cloth. It's called the Rumpl "Everywhere Towel Set."
Sponsored by wildHERness
I hate microfiber. Yes, hate! I feel like microfiber anything dries my skin out, especially my hands, to the point of annoyance – I just don't like the way it feels on my hands and skin. Rumpl towels are made from a polyester microsuede material and at half-price, were worth giving a try. I took the towel on my annual weeklong spring turkey hunting trip to "field" test it before I go back to Go WYLD this fall. I don't have a single negative thing to say about this towel! It has a convenient loop to hang on a hook, it's big enough to wrap around my body, it's not unpleasant to touch like microfiber, it absorbs water well but is large enough that I'm not using a waterlogged towel to dry my entire body and it dries very quickly!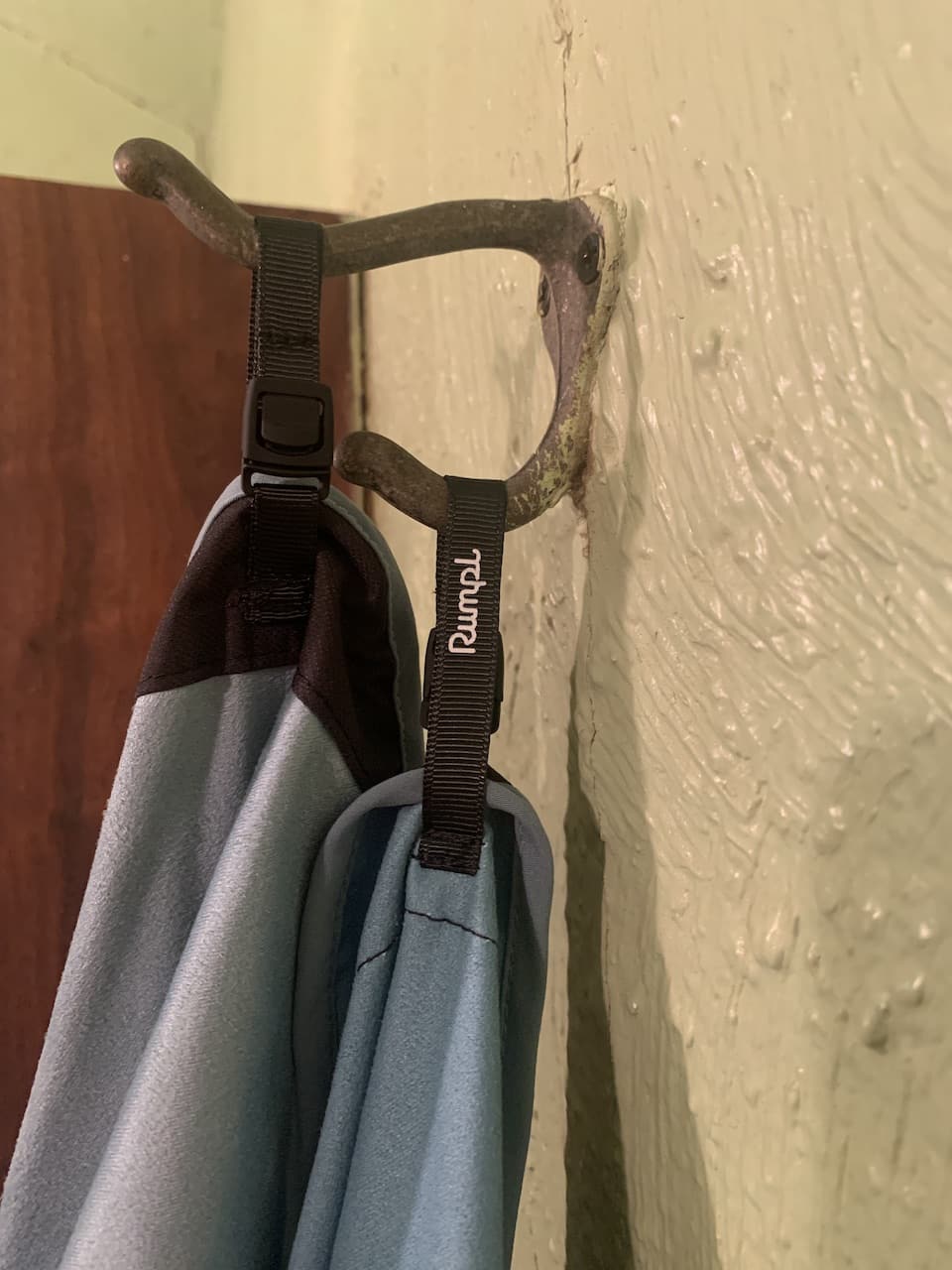 The wash cloth on the other hand – not a fan, but in all fairness I knew I wouldn't like it but it had nothing to do with the washcloth. I just don't like using washcloths, in general, but thought I'd give it a try anyway; the positive thing is that this washcloth is a great size, and it also has a loop to hang it up – so, it'll make a great hand towel. If you're at camp, you can unhook the loop and attach it to your backpack or even to a golf bag for a convenient hand towel that dries quickly.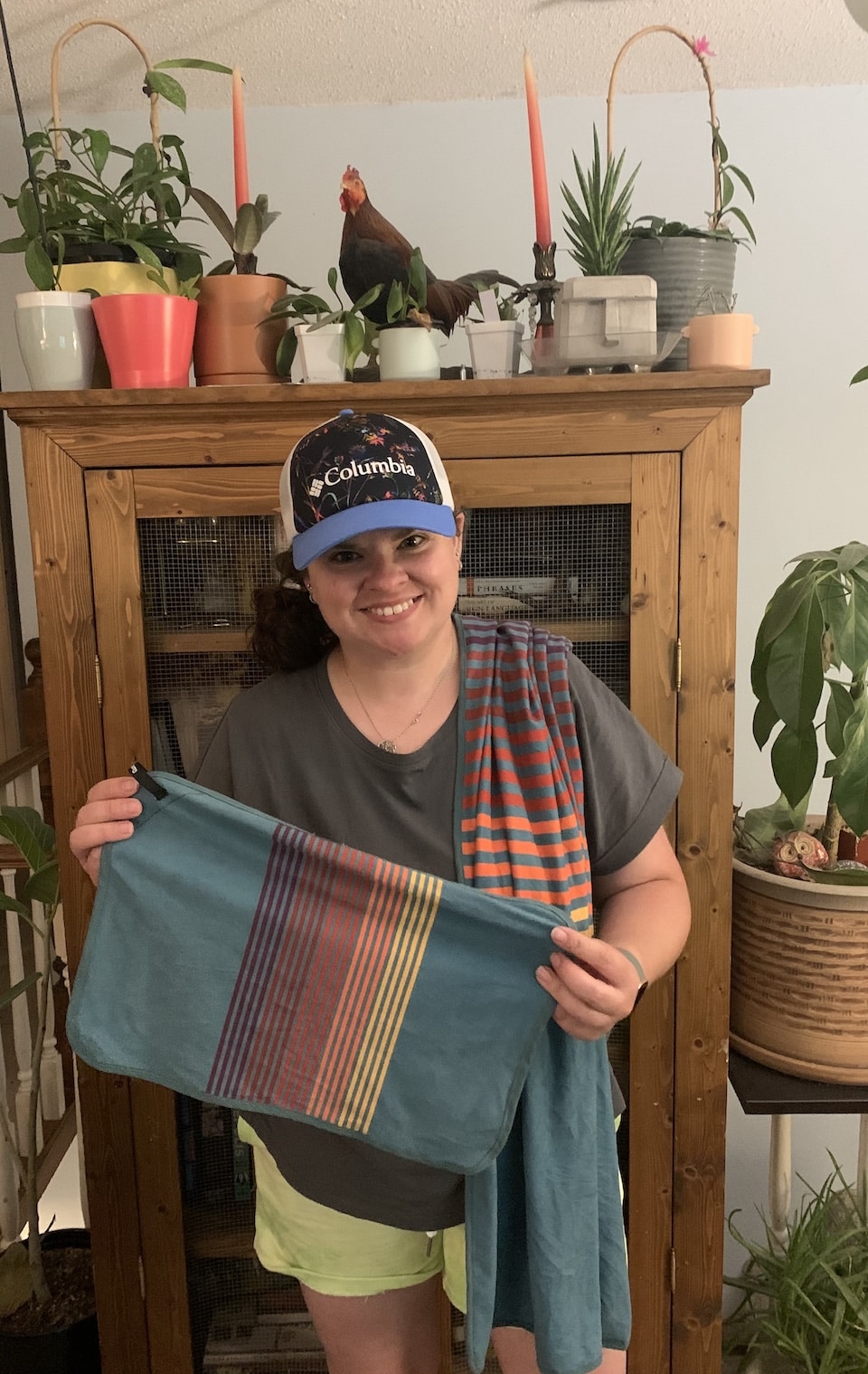 Here's how Rumpl describes this set, in "Glacier Rays" : The perfect pale blue with a pop-of-color sunset stripe. The Everywhere Towel Travel Set in Glacier Rays repels sand, pet hair, odor, and stains, all while taking up a fraction of the space of a normal cotton towel. Keep one in your suitcase and one in your car, so you're covered for every trip!

Quick-drying and ultra-absorbent towel
Polyester microsuede material
Anti-microbial finish to keep the towel clean longer
Extremely packable
Machine washable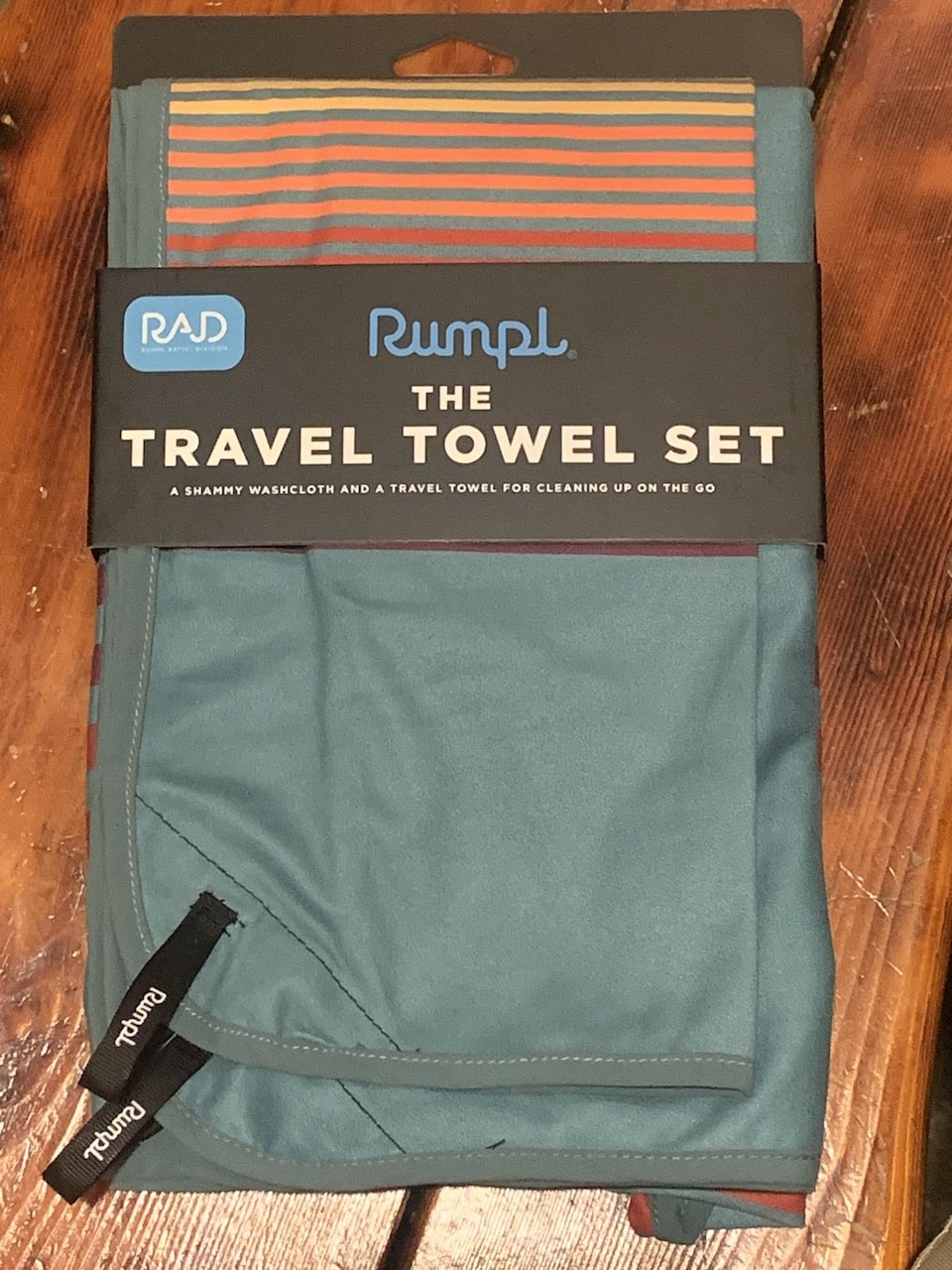 The Rumpl Towels currently come in 26 colors, which makes it convenient for my entire family to choose their own designs and not have to worry about mixing up our towels like we normally struggle with at turkey camp. I used my towel for my entire week without any muster or mildewy odor. They are easy to clean in the washing machine and can either be dried on low/no heat or hung out to dry, which makes them very eco-friendly as they don't take as much energy to clean as traditional or microfiber towels. All of the towels also come with a mesh storage bag that has a convenient clip to hook the towel to your back pack, beach bag or whatever.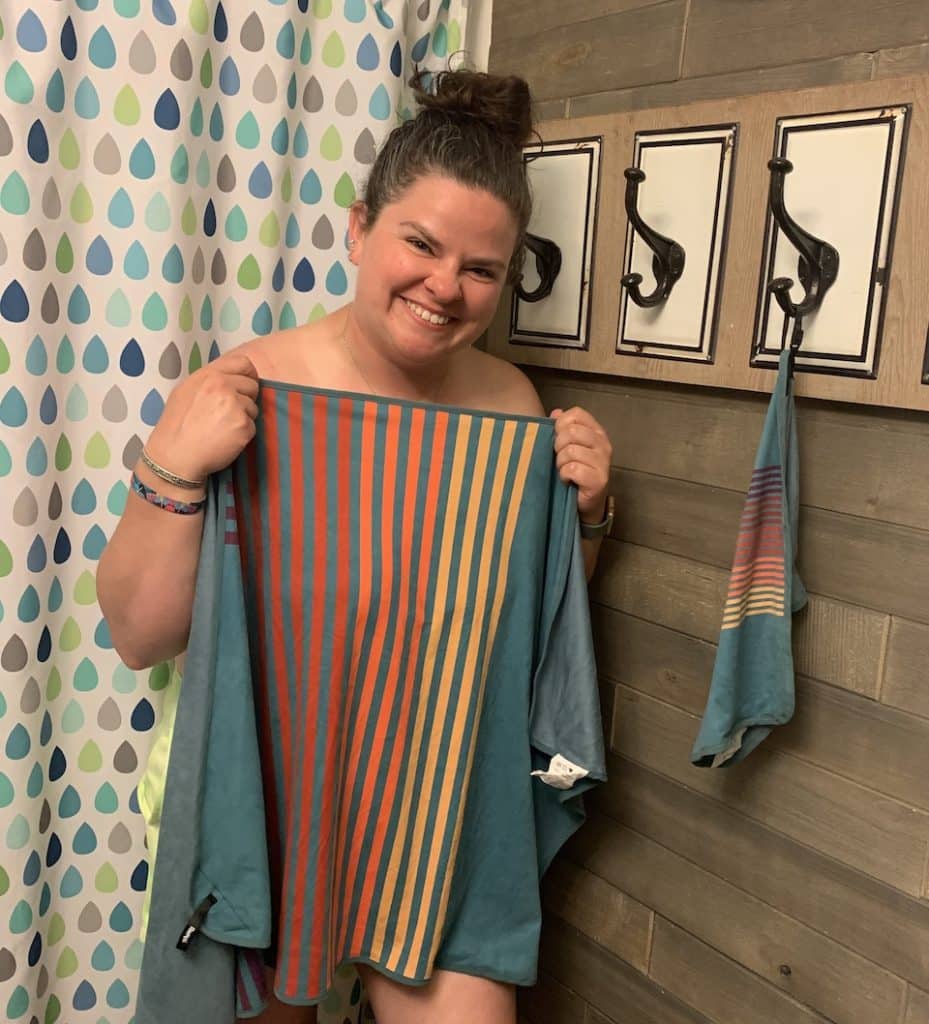 If you've been on the fence about which camping or travel towel you want to buy, I highly recommend the Rumpl Everywhere Towel. Here's the best part – if you don't like it, you are covered by its "100 Night Trial" guarantee! Try it for 100 nights, don't like it? No problem, return it hassle free! How could you lose?
The Rumpl "Everywhere Travel Towel Set" sells for $49.
About The WON

The Women's Outdoor News, aka The WON, features news, reviews and stories about women who are shooting, hunting, fishing and actively engaging in outdoor adventure. This publication is for women, by women. View all posts by The WON →