Creating a Kitchen Garden in Your Windowsill
Last week I walked you through the process I used to fill my raised garden beds. But what if you don't have the space in your yard for garden beds, or (like me), want the convenient access to plants growing on your kitchen windowsill? It is relatively easy and inexpensive to create an indoor garden, filled with edible herbs and plants.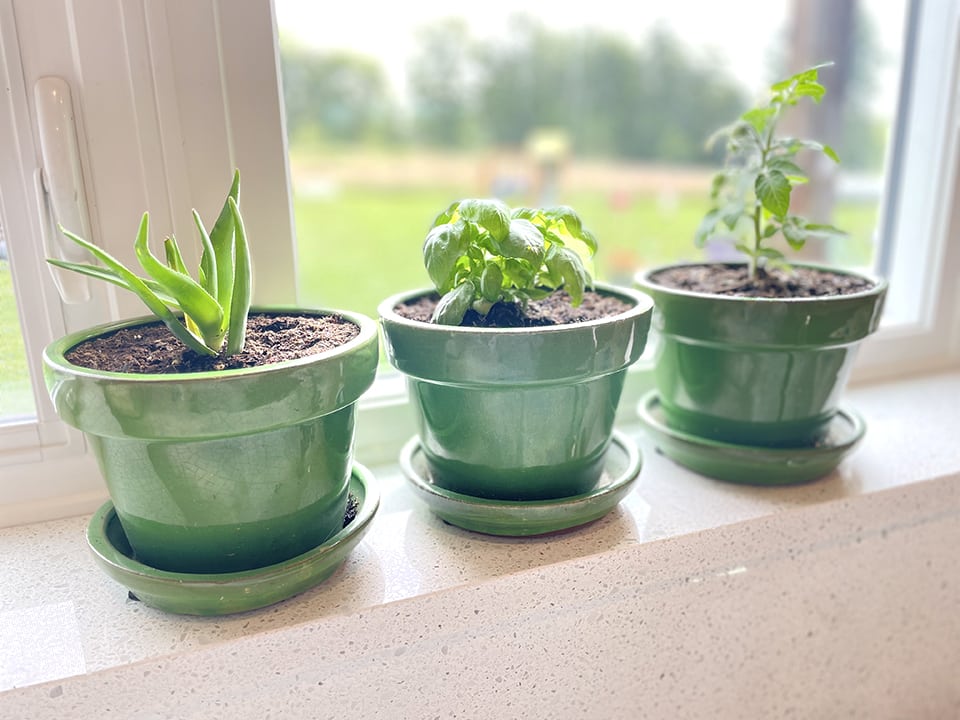 Plants for a Windowsill Garden
A variety of different plants can be grown indoors. If you use fresh herbs while cooking, consider planting the ones you use most often (like basil, oregano, parsley, chives, thyme or rosemary). If you have a rectangular pot, plant multiple types of herbs together. Be sure they have the same sun, watering and temperature needs.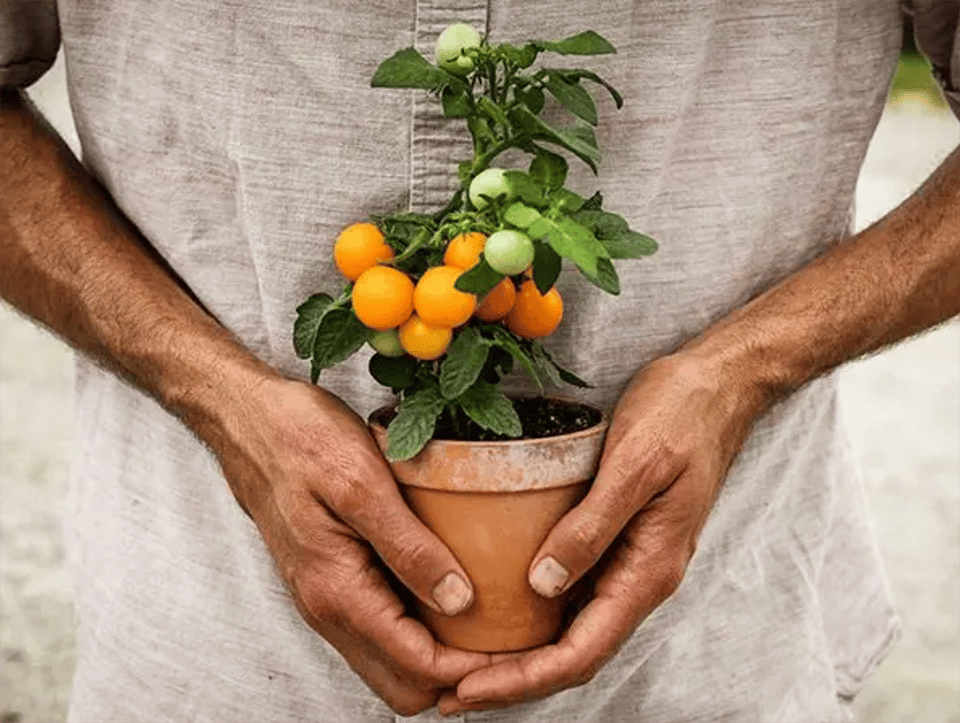 A fair amount of produce can be grown successfully in your kitchen window. Kale is a great choice, and is available in dwarf varieties perfect for container growing. Tomatoes are also a wonderful choice, and again are available in compact varieties (like the Orange Hat tomato from Baker's Creek or standard cherry tomatoes). Baby beets, radishes, lettuce, spinach, hot peppers, carrots, green onions and ginger are just a few of the other options for produce that can be grown in a container indoors.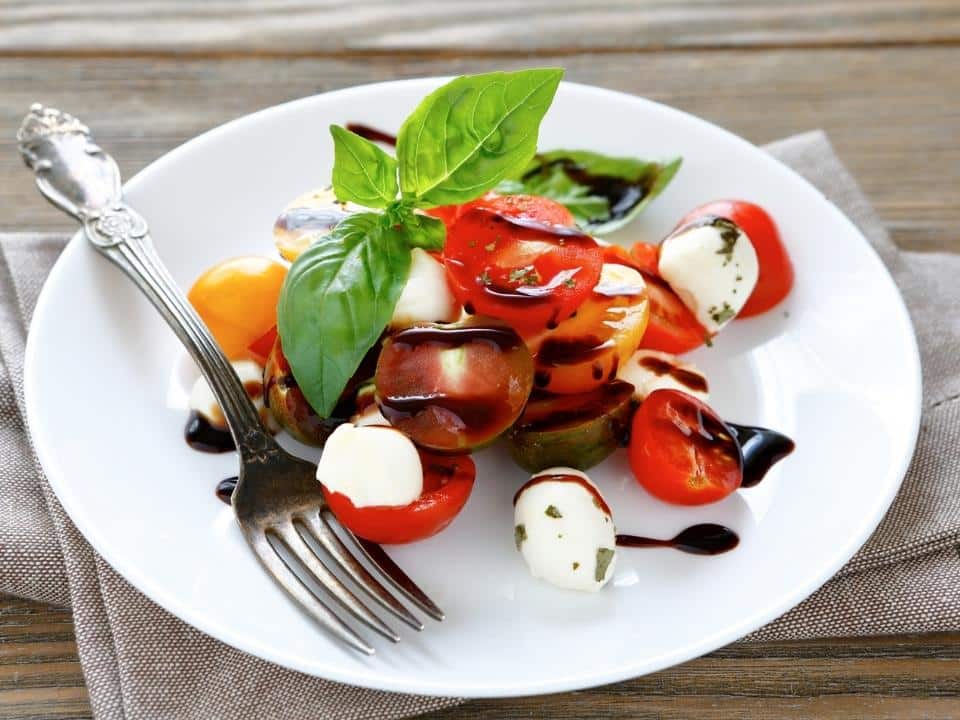 I make caprese salad often, and would like to have the ingredients at my fingertips, year round. So, my small kitchen garden will contain basil and tomatoes.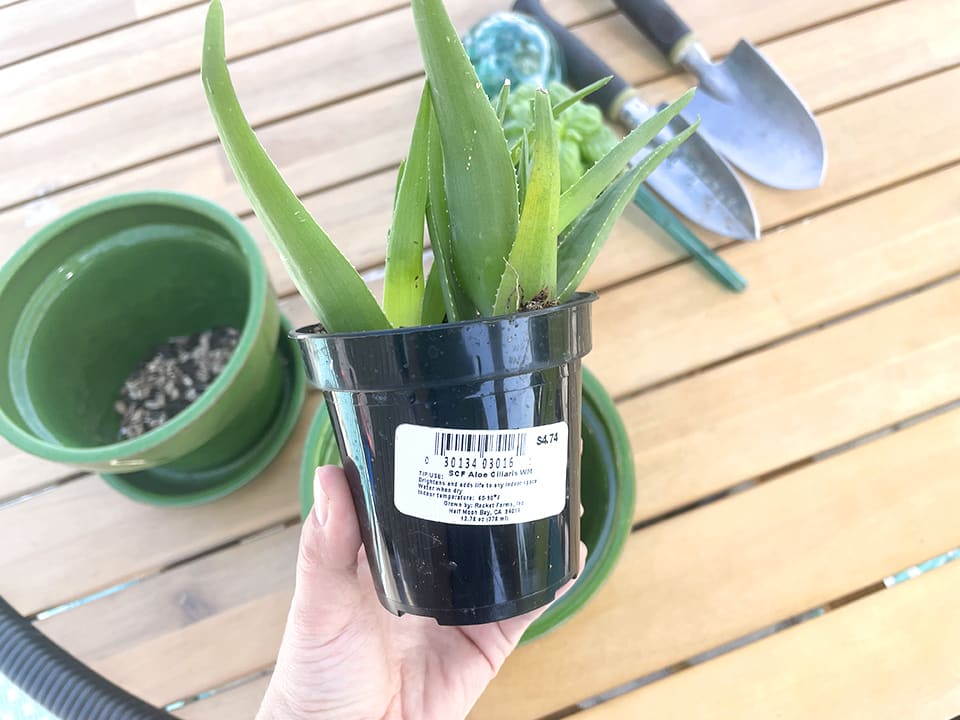 Non-edible plants should also be considered, even for a kitchen windowsill. I'm planting aloe – perfect to use as salve for any burns, scrapes or cuts rendered when whipping up food. Succulents, like aloe, are an easy "set it and forget it" type of plant. They require minimal watering (in fact, take care not to over water!), and thrive in the warm window environment. If you live in a cold climate, you may need to move the succulents away from your window glass so that they don't freeze in the winter.
Materials for a Windowsill Garden
Pick a nice sunny window in your house, preferably one that is south-facing. The light filtered through your window will be much less intense than that of the sunlight outdoors. Make sure that your sill receives a minimum of five hours of sunlight per day. Gather your materials:
pots
small rocks (if your pot doesn't have built in drainage holes)
good quality potting soil
garden gloves
trowel
plants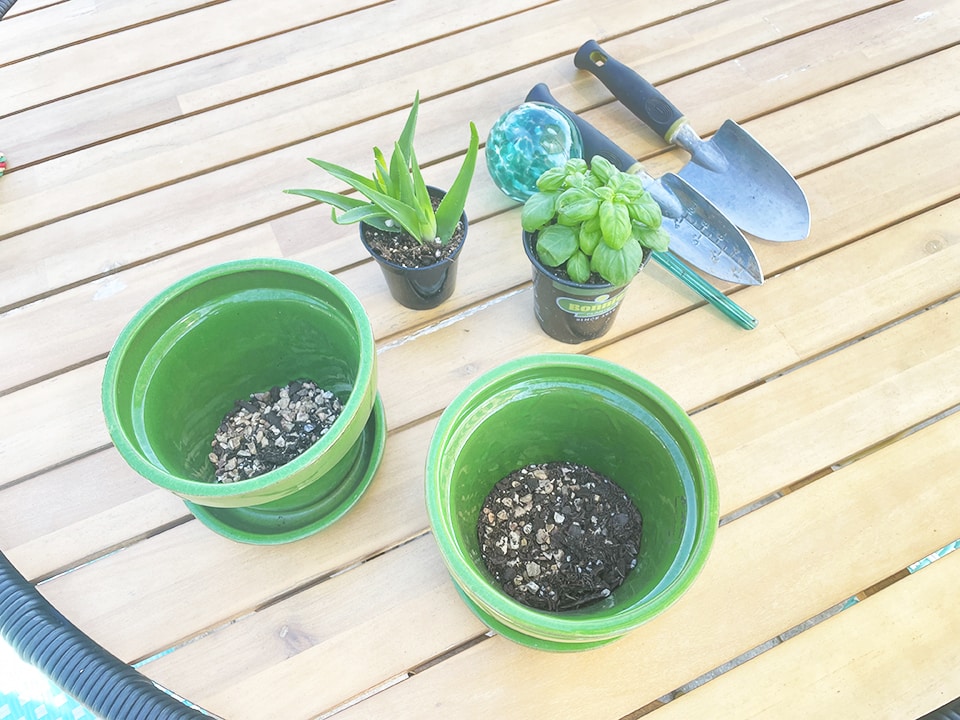 Assembling Your Indoor Garden
Choose pots small enough to easily fit on your selected windowsill, but large enough to give your plants room to grow. Consider placing trays or saucers under each pot, so that any water spilled while watering the plants won't damage your sill. When we renovated our kitchen, I knew that I wanted a small indoor garden in my kitchen window, so we had a durable quartz material installed as the sill. This should protect from any drips in the future.
If your pot doesn't come with a drainage hole or holes, consider adding some with a drill (if you're handy). Or, line the bottom of your pot with some small rocks, about one inch in depth. This keeps your plants roots from sitting in a puddle of water in the bottom of the pot, and rotting. Use caution when watering this plant, as the excess water has no where to escape.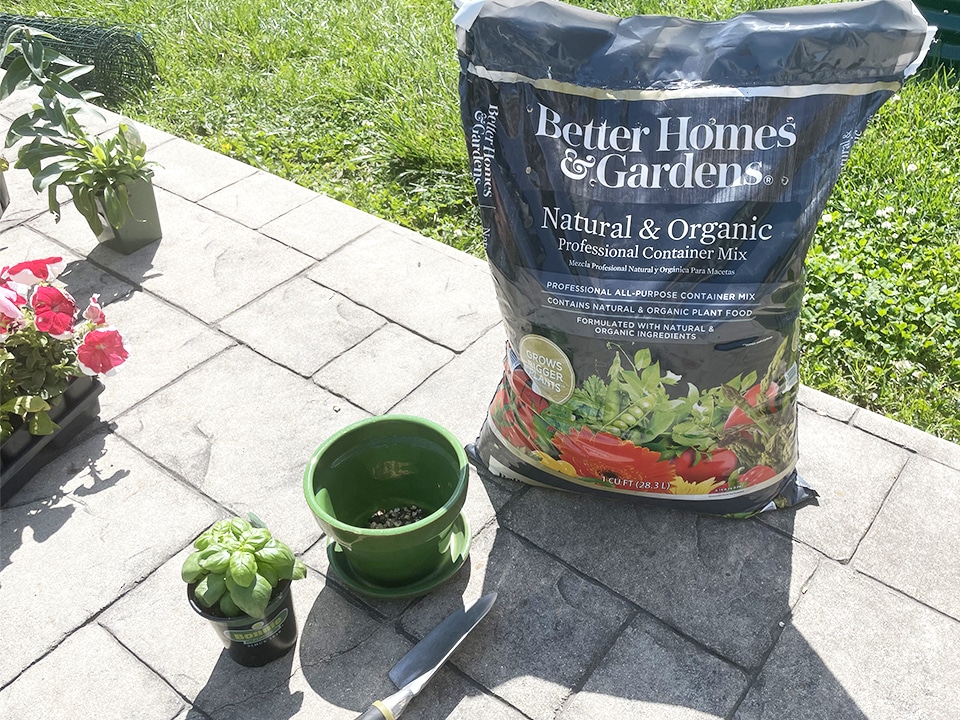 Fill your pots with good quality potting soil, and mix in compost (if you have it). I purchased this soil from my local Walmart, and have had good results with it in my pots.
Start your plants from seed, or purchase plants from the local nursery. If planting seeds, be sure to follow the instructions on the back of the seed packet. If purchasing a plant, first loosen the roots before adding the plant to your pot, so that the roots don't strangle themselves as the plant grows.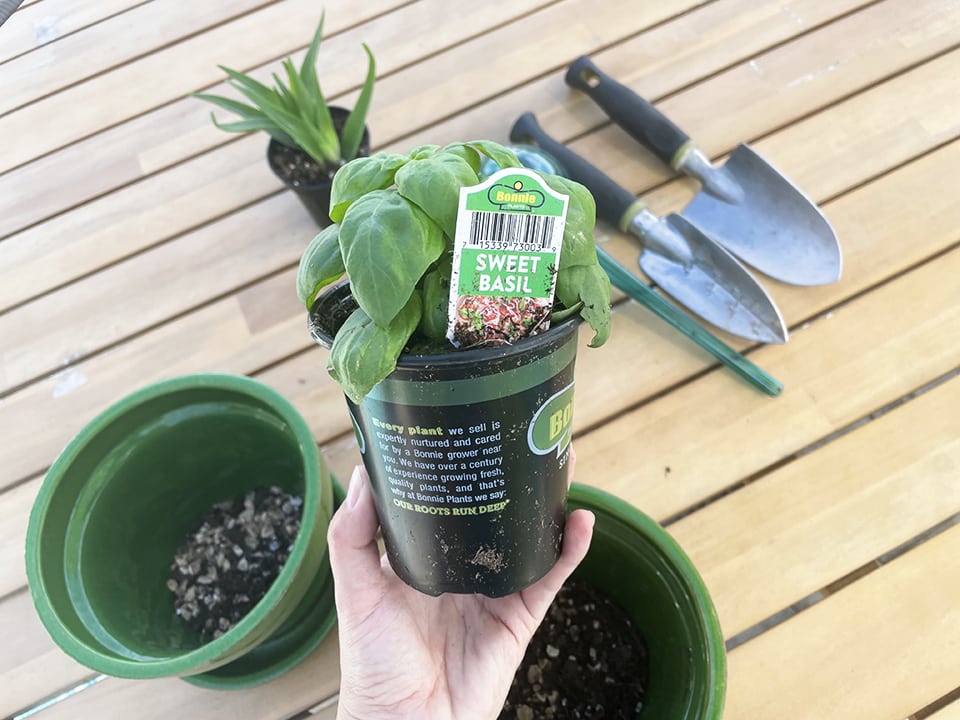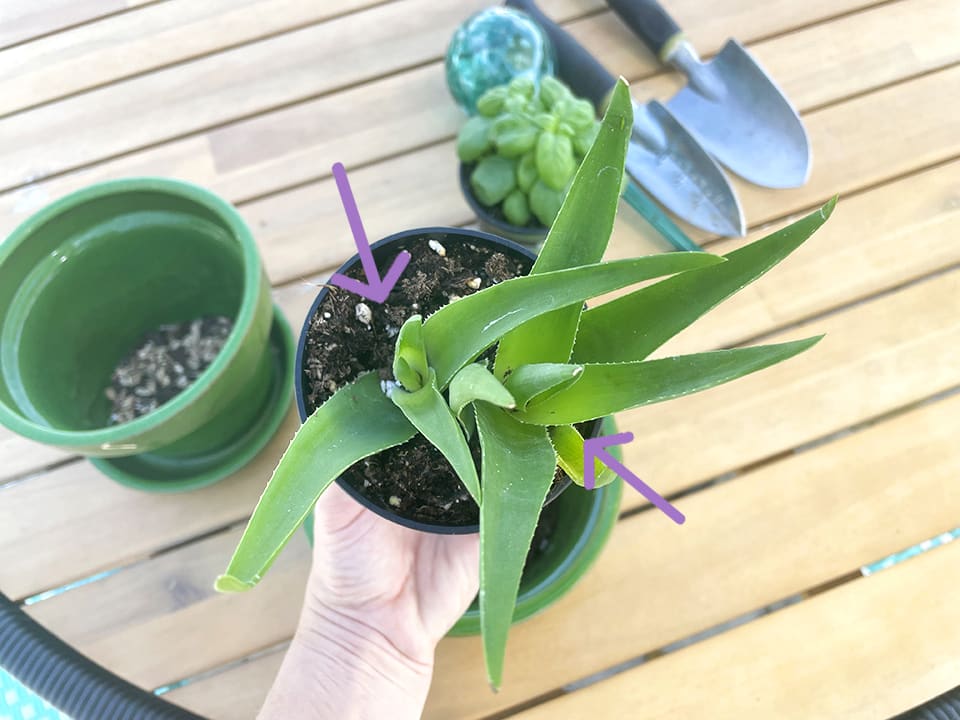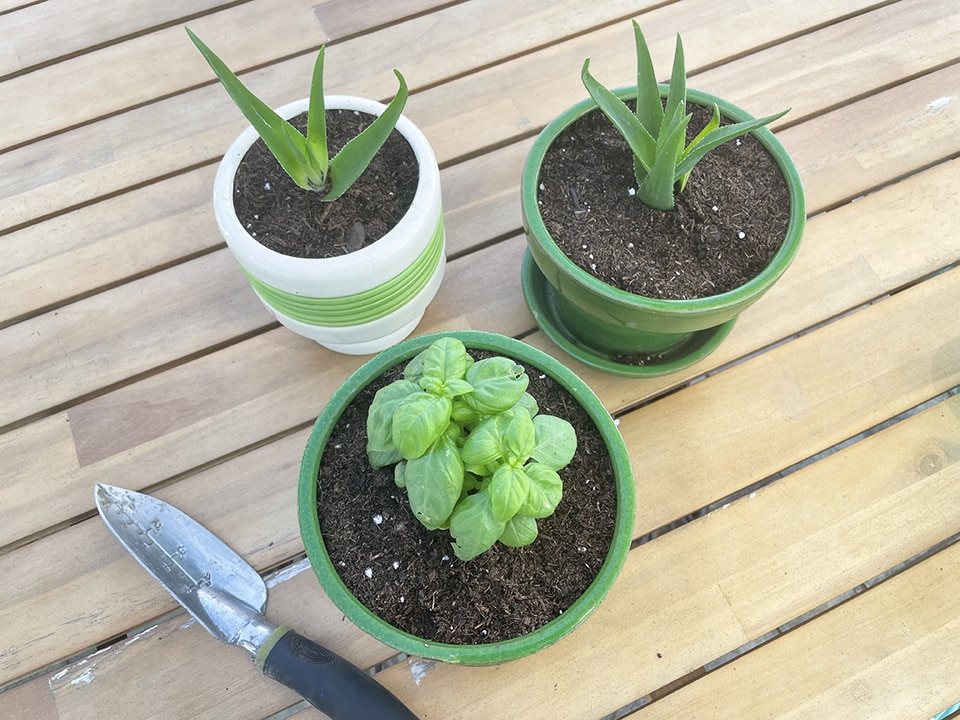 Water each pot thoroughly immediately after planting. My pots have built-in drainage holes and saucers. For their initial water, I like to slowly pour water over all of the dirt, until water begins to drip out into the saucer. This ensures good saturation of the soil and roots.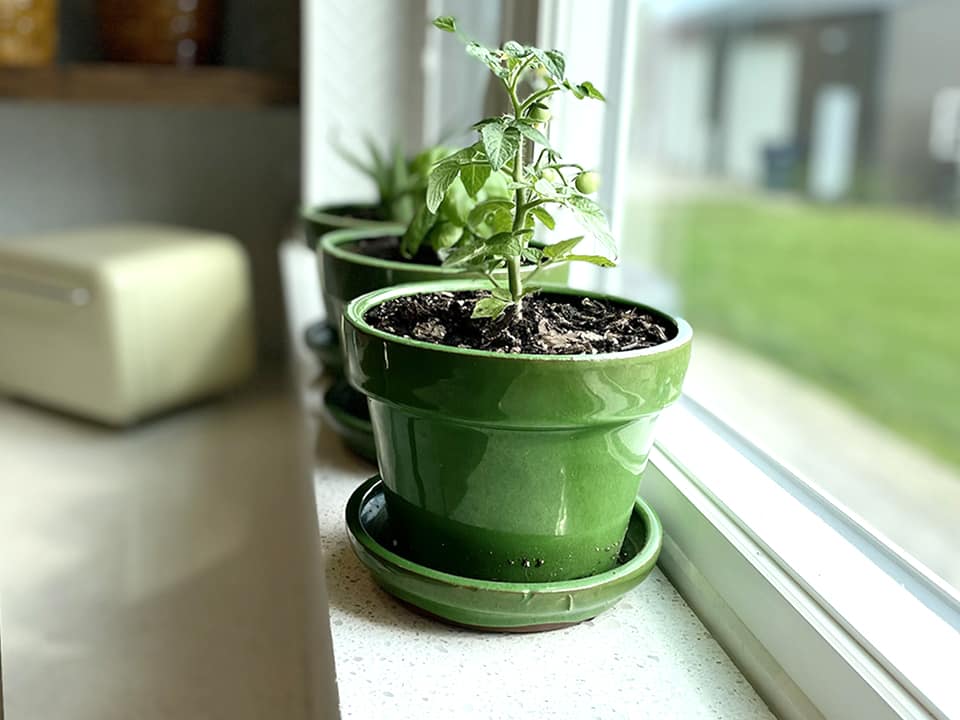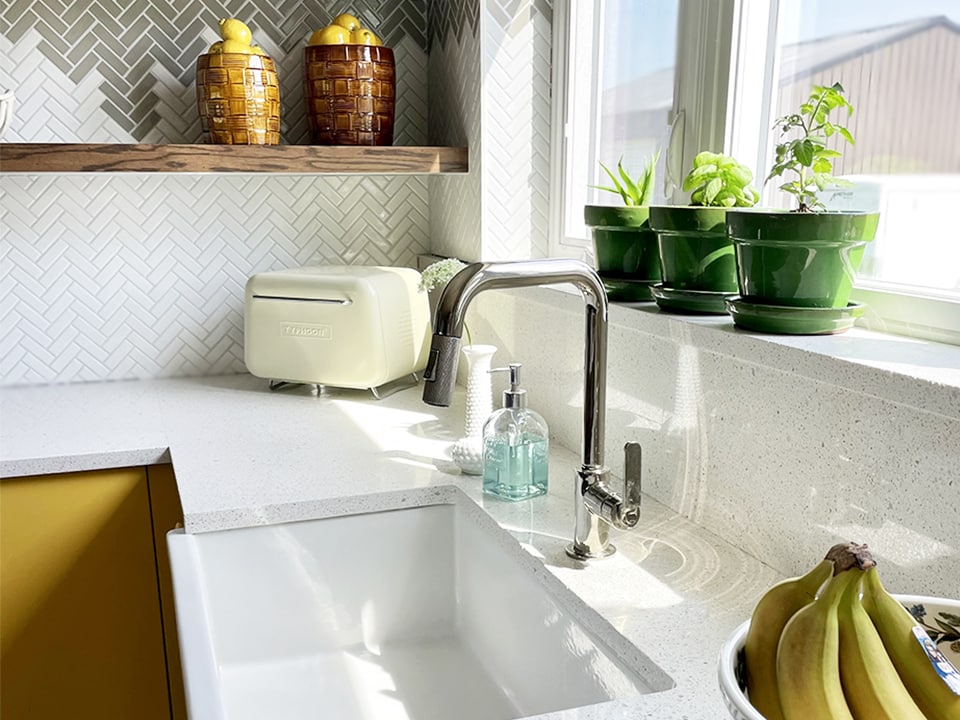 About Jackie Richardson

Jackie Baird Richardson is an interior designer, editor at The WON and avid junker. Watch for her design tips and occasional crafting ideas, bringing the outdoors indoors. View all posts by Jackie Richardson →