Advice from Pro Hunter Kristy Titus for Your Best Hunting Experience
It may seem like it's a long time until hunting season starts, but it's important to get ready ahead of time for a successful hunting experience. For advice on how to do that, we asked expert hunter and Ruger spokeswoman Kristy Titus what she does to prepare.

Sponsored by Ruger
Do you have a specific routine that you do to prepare for hunting season?
What and how I prepare for hunting season will vary on the actual hunt itself. Regardless, hunting has become a lifestyle for many people, myself included. That can mean picking up shed antlers in the spring to ensuring proper nutrition and supplementation for the wildlife, like whitetail deer, during all phases of the year. Putting out trail cameras is a great way to monitor the wildlife herds in your area and of course, it's really fun. For other hunts, that could entail virtual scouting with a program like OnX Hunt using their 3D mapping technology to getting boots on the ground and scouting before the season begins.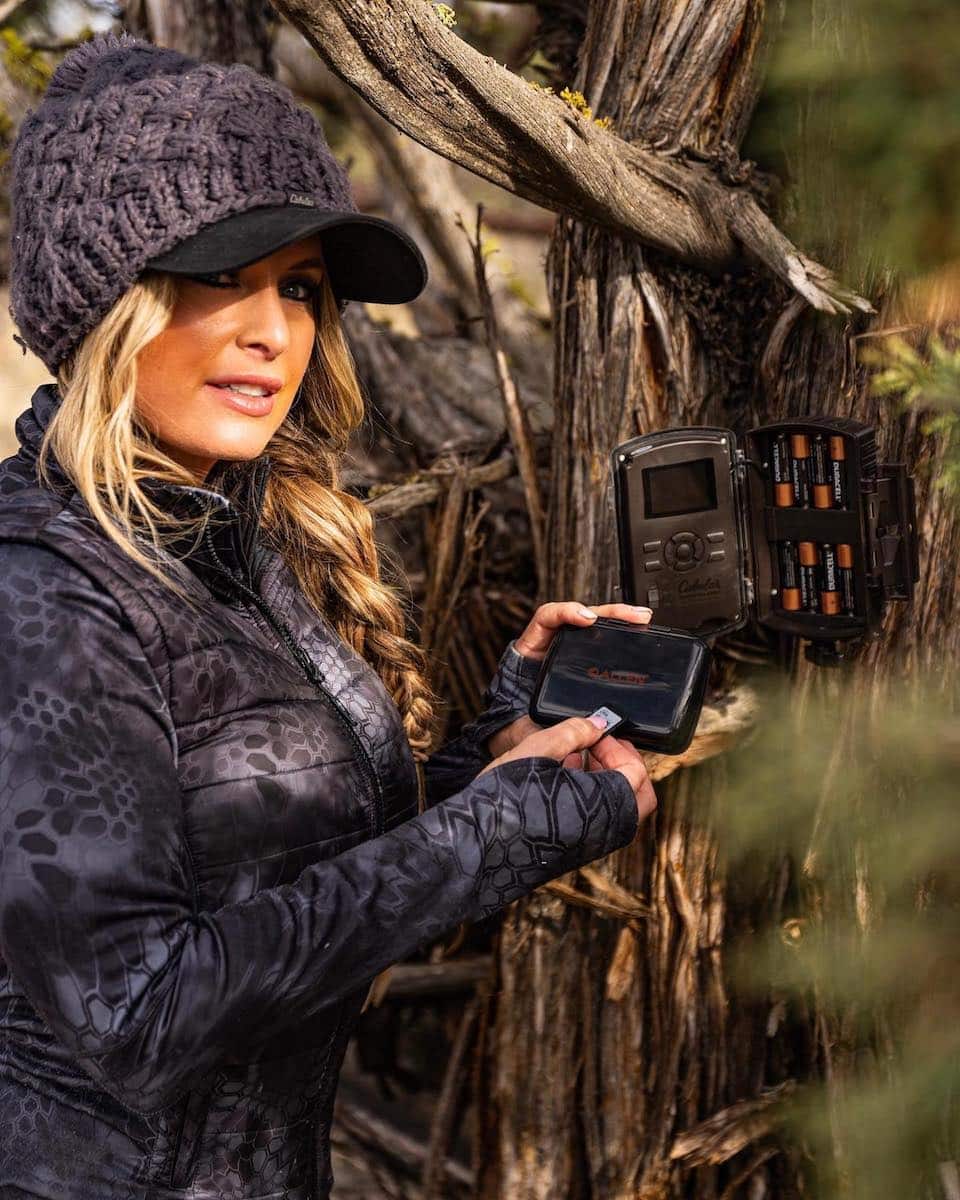 How do you prepare mentally?
We all know what it's like to get halfway to a destination and realize that you have forgotten something. It's a nagging feeling that can make you feel vulnerable and even be detrimental to a trip. That is exactly why I have an extremely detailed gear list that helps to ensure that I am ready for my hunt and have brought everything that is necessary gear-wise for a successful and enjoyable experience.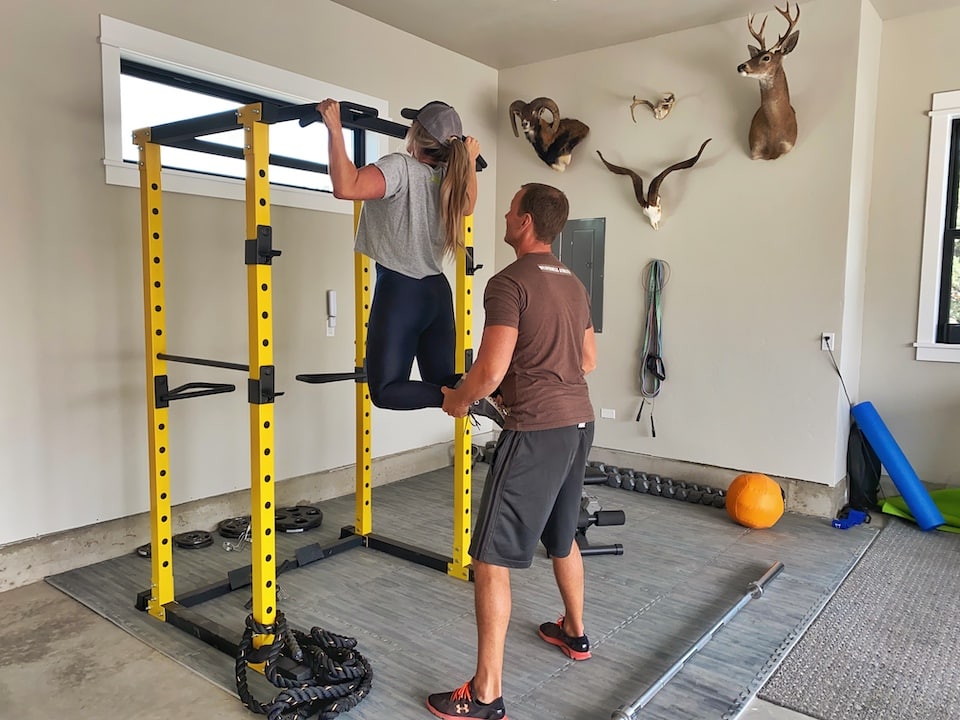 How do you prepare physically?
Mental and physical preparation go hand in hand. In order to be a successful hunter, one must first be disciplined. Discipline is mental. My husband and I have a fitness routine and we stick to it. When we are traveling, we wake up early so that we can use the hotel gym, or we plan a scenic hike along our travel route. At home, we have some basic gym equipment for cardiovascular training, and run and lift weights.
Being fit means different things to everyone, the point is that you have a plan and you stick to it.
As you get stronger your perception about working out will change. The habits that you create day-to-day determine your results and ability to perform on a hunt.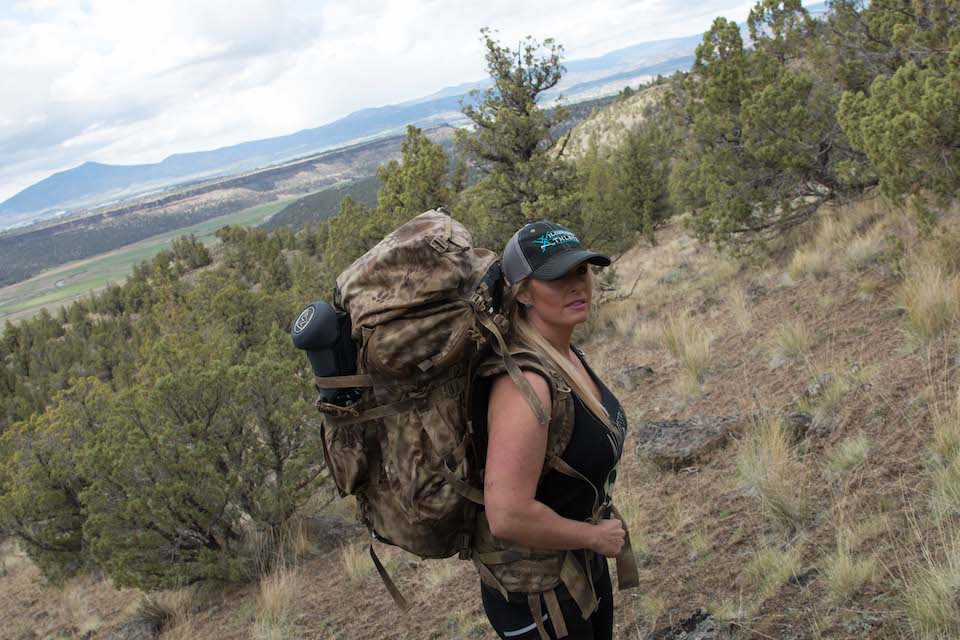 What equipment do you use and how do you prepare it?
For western big game, I have a significant packing list that includes:
Backpack: Kifaru 22 Mag with assorted accessory pouches and gun bearer. This bag is removable from the frame, so I always ensure that I store it in a clean, washed condition. For my packs like the Kifaru 14r where the bag is not removable from the frame, I take it outside and spray it with a hose using a liquid soap like Dead Down Wind, and a scrub brush to agitate and clean the fabric.
Binoculars: Cabela's Instinct Binoculars. These are waterproof, so in order to clean them, I place them in warm soapy water and simply wash them to remove any dirt or debris. I also carry moistened eye glass cleaner towelettes and a dry lens cloth.
Range Finder: Installing a new battery in your laser range finder will help to ensure its function when you need it.
Spotting Scope: For my spotting scope, I follow the same care procedures as my binoculars.
Tripod: Double check all moving parts to ensure that they are smooth and properly functioning.
Kestrel: Install new batteries and calibrate.
Shooting Rest: This directly attaches to my tripod as a binocular rest and shooting platform.
Knife: Sharpen and place a small amount of cooking oil on the blade. Depending on the type of steel, it may be a good idea to bring a field expedient sharpener.
Headlamp: Install new batteries and pack at least one additional set of batteries.
Good hunting boots: A good layer of boot grease will extend the life of leather hunting boots and assist with waterproofing.
OnX Hunt Maps: Ensure that you have downloaded the latest version and have stored unit maps for offline use.
Rifle with sling: Double check the torque of your rifle components plus your optic rings and bases. Always, confirm zero and any drop data, with the ammunition that you are hunting with before heading afield.
Water Bottle: Pack one pouch of Wilderness Athlete Hydrate & Recover for added hydration and electrolyte replacement.
The other most important aspect is training with your bow or firearm. Just like a bow is specifically set up for the archer, my rifles are set in eye relief and length of pull for me. Plus, I practice in conditions that best replicate the hunt that I am going on.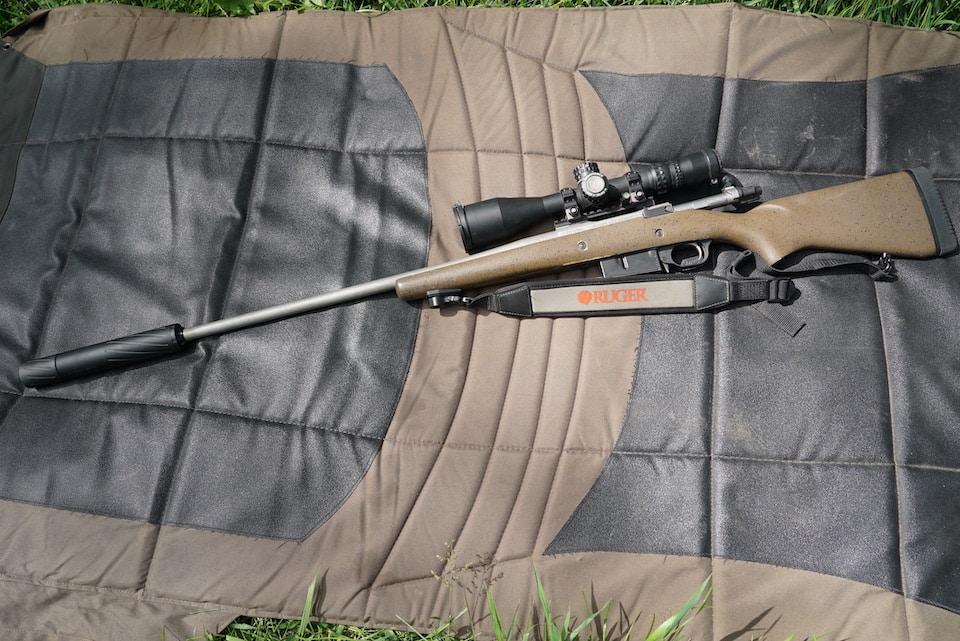 How do you choose the right caliber and firearm?
To select the right caliber for your hunting rifle, you will first want to determine what you are going to be hunting, the terrain features surrounding your hunt, the amount of recoil that you can comfortably manage and availability of ammunition.
The size of the animal you are hunting will help to establish the caliber of rifle that you are going to want to purchase. If your rifle caliber is on the small side, it may not be adequate to ethically harvest the animal that you are hunting. And, conversely, if you select a caliber that is bigger than necessary, it might even damage the eatable portions of game meat reducing the harvest yield.
With that said, there will be published rules and regulations for the state or country that you are hunting that will help to determine what is legal for the game animal that you are pursuing. These regulations may help your search with a starting point.
Ideally, you are looking for a caliber that offers versatility and terminal performance for the size of game that you intend to hunt at the range and conditions that you anticipate making shots while also being fun to shoot. For me personally, I primarily hunt with a Ruger American chambered in 6.5 Creedmoor or a Ruger Hawkeye Long Range Hunter chambered in 6.5 PRC.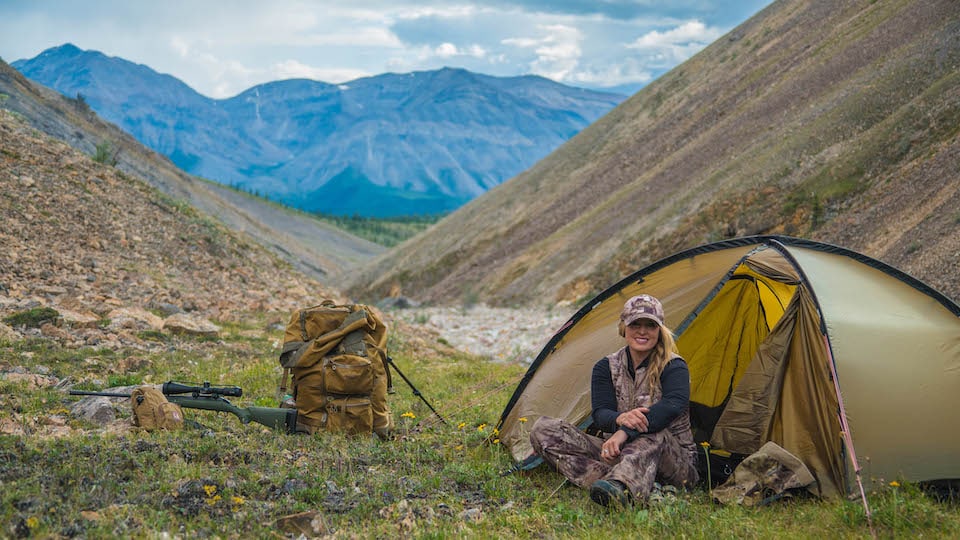 What is your favorite part of getting ready to hunt?
I love the lifestyle of hunting, shooting sports and being in the outdoors.
We thank Kristy for this detailed list of equipment and preparation techniques. You may not be guaranteed to harvest an animal, but you are guaranteed to be as prepared as you possibly can to have the best hunting experience of your life.
You can keep up with Kristy Titus and her activities by following her on all social media at @KristyTitus as well as PursuetheWild.com.
About Nancy Keaton

Nancy Keaton is a retired college administrator, president of her local gun club, competitive shooter and freelance writer whose work has appeared in A Girl and A Gun Women's Shooting League, "American Shooting Journal," "American Concealed," "Northwest Meetings + Events," and other publications. She enjoys writing about a wide variety of topics and interviewing ordinary people doing amazing things. To see a compilation of her writing, check out https://nancykeaton.contently.com. View all posts by Nancy Keaton →