Elk Sirloin Steak and Potato Foil Packs
Grab some elk sirloin steaks and grill up these easy elk sirloin steak and potato foil packs! This is a super easy wild game summer grilling recipe. Perfect for grilling at home or camping and cooking over the fire!

This recipe was developed in partnership with The Honest Bison. All opinions are our own.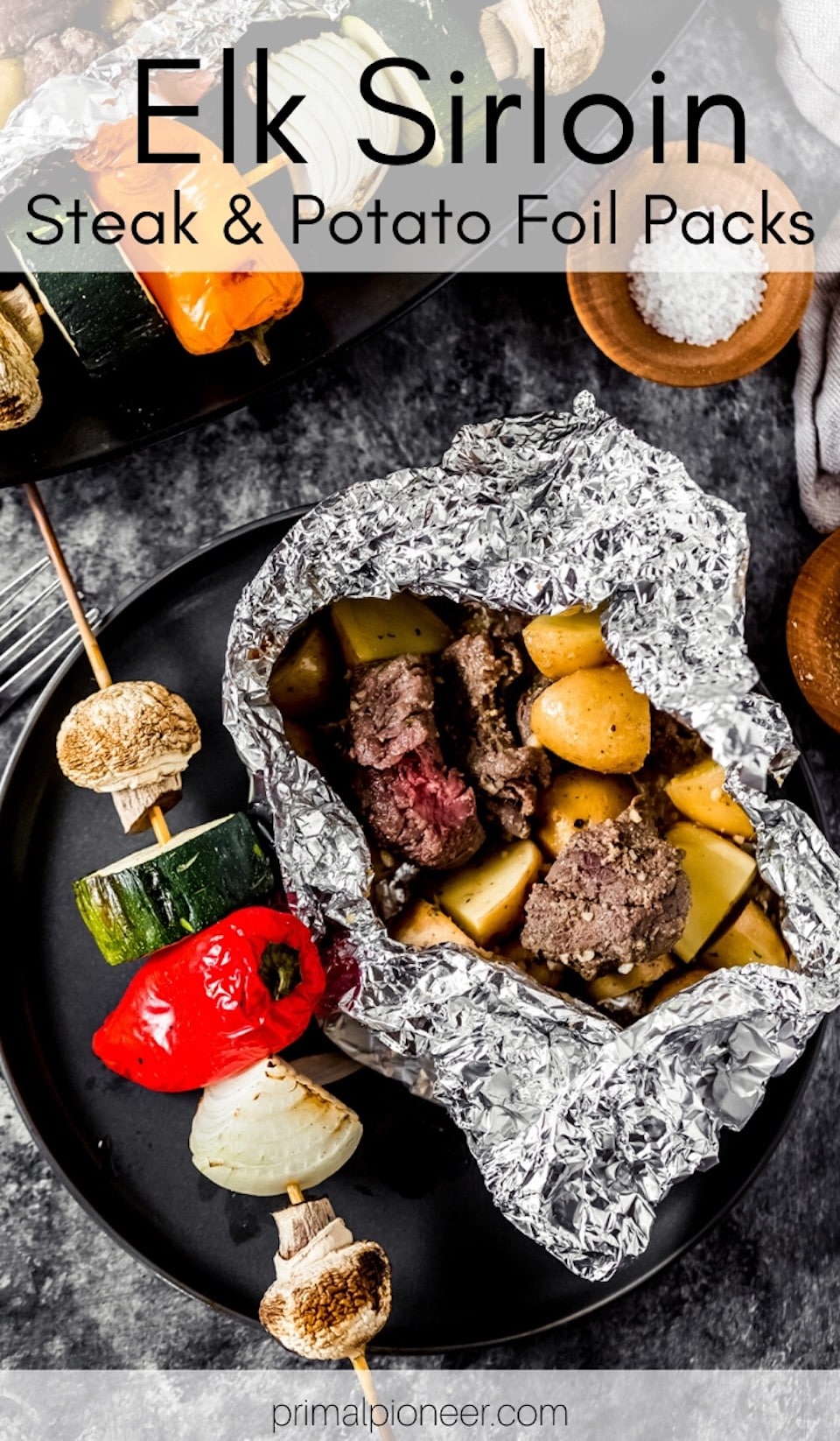 Summertime is the perfect time to grill your wild game meats from the previous year's harvest! These steak and potato foil packs are a great way to grill up your elk or venison steaks – on the grill, smoker, or open campfire!
Ingredients Needed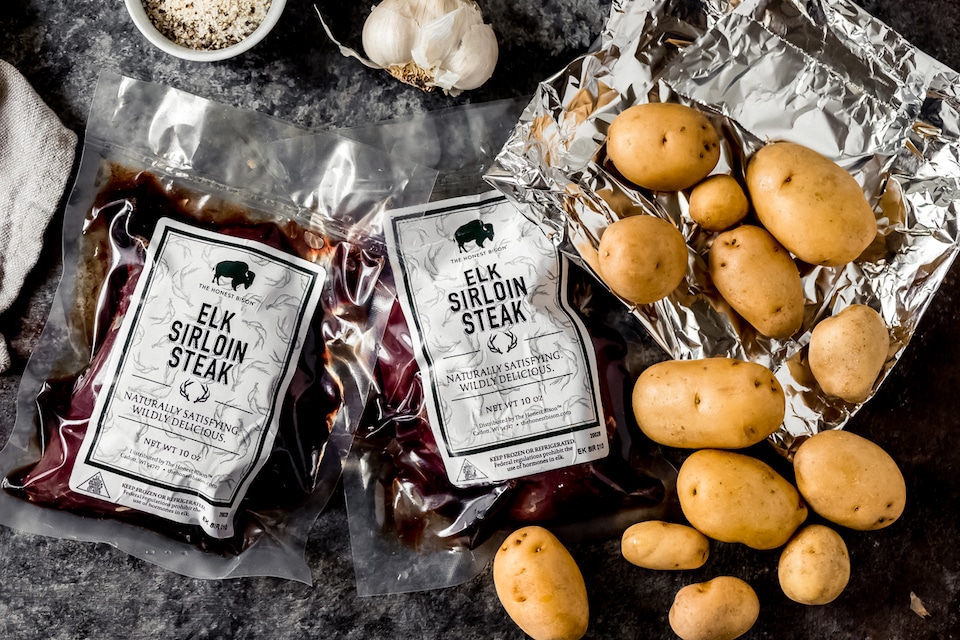 1.5 lb. bag petite gold potatoes
2 – 10 oz. The Honest Bison elk sirloin steaks
1 Tbsp. olive oil
2 Tbsp. steak seasoning
2 Tbsp. unsalted butter – melted
1 Tbsp. minced garlic
¼ cup finely diced white onion
¼ tsp. salt
¼ tsp. black pepper
How to Make Elk Sirloin Steak and Potato Foil Packs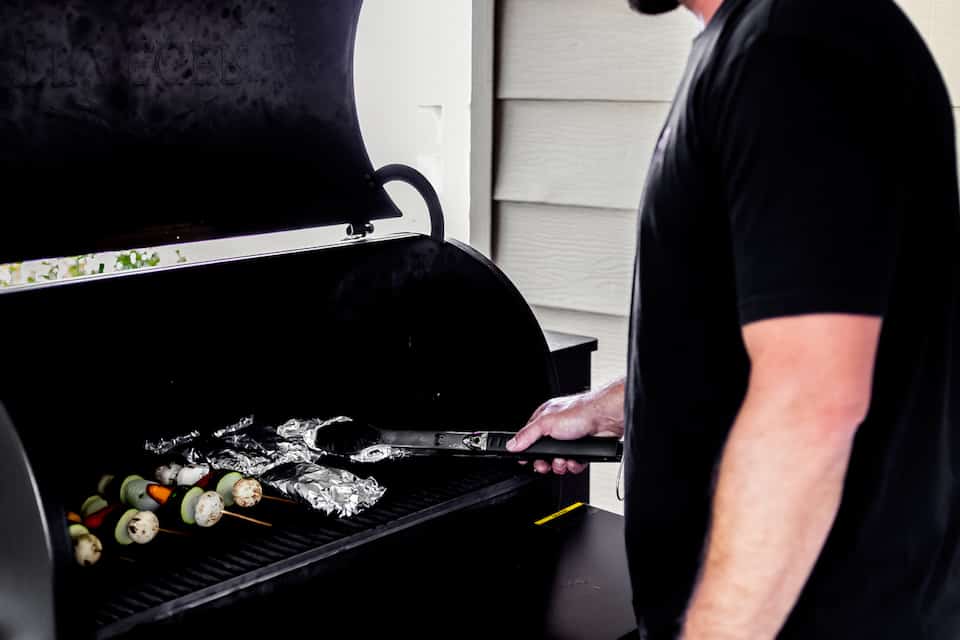 Preheat the grill or smoker to 425 degrees F.
Fill a large pot with water and bring to a boil – parboil the potatoes by adding the whole petite potatoes to the boiling water and boil for 7-8 minutes. Drain and set aside to cool.
While the potatoes are cooling, slice the elk sirloin steaks into large chunks, a minimum of 2-3 inches thick. Add the steak chunks to a bowl, then add the olive oil and steak seasoning and toss to coat. Set aside.
Once the potatoes have cooled enough to handle, slice them into small chunks, about ½-1 inch pieces. Transfer to a bowl.
Add the melted butter, minced garlic, diced white onion, salt, and pepper to the bowl with the potatoes and toss to coat.
Start to assemble your foil packs. Tear four 12-15 inch pieces of heavy-duty aluminum foil. Lay them out across your counter or tabletop. Spoon the steak and potato chunks into the center of each piece of foil so that they are evenly distributed.
Continue reading, "Elk Sirloin Steak and Potato Foil Packs" from our friends at Primal Pioneer here
.
About The WON

The Women's Outdoor News, aka The WON, features news, reviews and stories about women who are shooting, hunting, fishing and actively engaging in outdoor adventure. This publication is for women, by women. View all posts by The WON →