How To Load A Kayak By Yourself
After buying a kayak, the reality hits about kayak loading and unloading. It quickly becomes one of the main worries, as many kayakers ask: "Can I carry a kayak on my own? Could I put that on my car?" You can lift, carry, and load your own boat with the possible technique.
Even though it might require some practice, it is possible with some instruction. The more you practice, the easier it gets because you'll be building strength and endurance, even though the kayak feels heavy to carry at first.
Some kayakers believe the boats are too heavy, and some kayakers have physical limitations preventing them from carrying a kayak. Fortunately, a ton of equipment is available to make moving your boat around easier. (Read Can One Person Use A Two Person Kayak)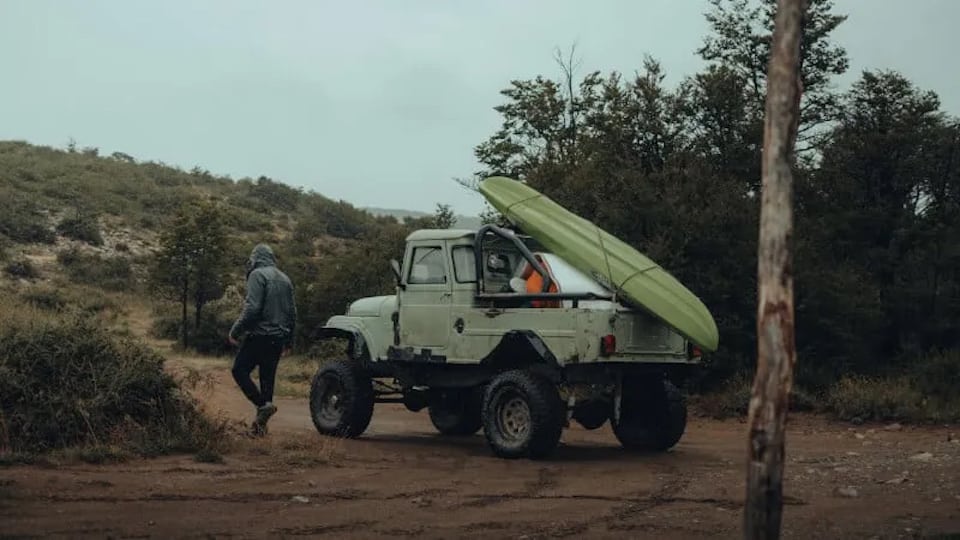 As an illustration, there are specialized kayak roof racks with rollers that make loading boats onto a vehicle manageable for even one person, as well as kayak carts that make getting to the water much easier with a heavy kayak.
In our guide, you can learn more about this so that hauling struggles will be a thing of the past. But, by the end, the biggest takeaway will be, how to put kayak on roof rack by yourself.
How to Lift and Carry Kayaks
Kayaks, mainly recreational and touring kayaks, are available in a wide range of sizes and weights, from 40 to 80 pounds.
Compared to touring or sea kayaks, which are heavier and larger, recreational kayaks are smaller and lighter.
Shorter, lighter boats are best carried by hoisting them onto one shoulder.
The right way to load the entire kayak onto your shoulder for carrying is shown in the proper technique of how to carry a kayak by yourself:
Start by placing the kayak against your shins on its edge, with the cockpit facing out.
Kneel and put both hands on the edge of the cockpit closest to your chest.
Keep your knees bent as you raise the kayak onto your thighs.
Take your right hand and grab the opposite side of the cockpit rim once the kayak sits on your thighs.
Lift the right side of the cockpit rim up and onto your right shoulder as you stand up.
Put your shoulder underneath and let the rim rest there.
Place the kayak comfortably, so it feels balanced on your shoulder and that you can walk without the boat colliding with the ground at either end.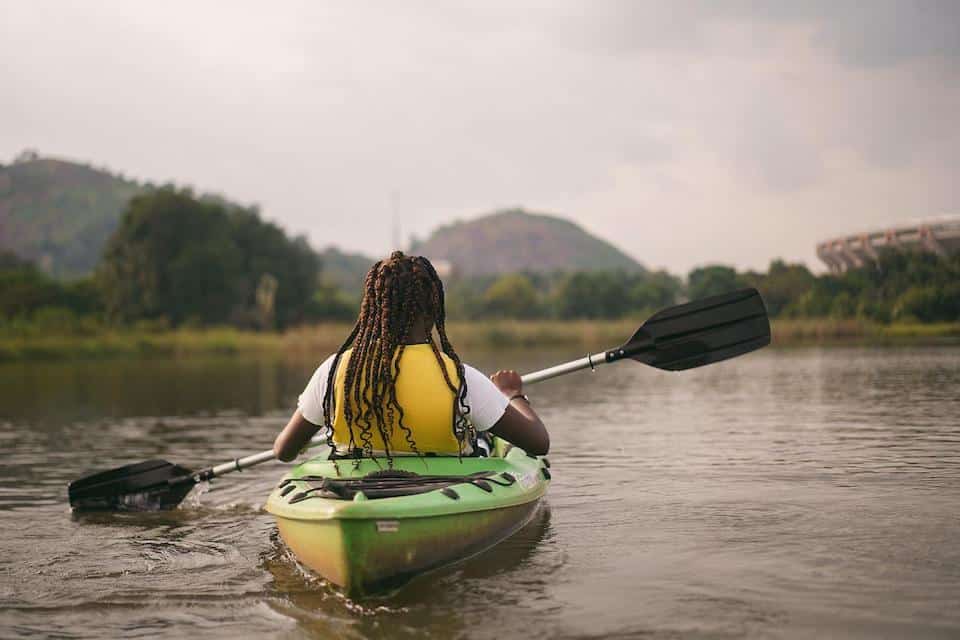 Continue reading, "How to Load a Kayak by Yourself" from our friends at Nature Sport Central, here.
About The WON

The Women's Outdoor News, aka The WON, features news, reviews and stories about women who are shooting, hunting, fishing and actively engaging in outdoor adventure. This publication is for women, by women. View all posts by The WON →