Review: No Backtracking with Bushnell's Backtrack Mini GPS
Attention adventurers! If you are in the market for an affordable GPS tracker that can still deliver on performance, your search is over! The Bushnell BackTrack Mini is a pocket-sized GPS unit that allows you to set waypoints and track your trips during a hike so you can make it home safe, every time. This tiny tool provides the security of reliable navigation at a fraction of the price of other GPS trackers. For $99.99, you can feel empowered to take those longer hikes and hunts without the fear of getting lost.
Sponsored by wildHERness
As an avid outdoorswoman, I was looking to broaden my hiking skills but was always hesitant, due to the unreliability of cell service in the field to help with navigation, so I started my search for a tracker to help me roam worry free.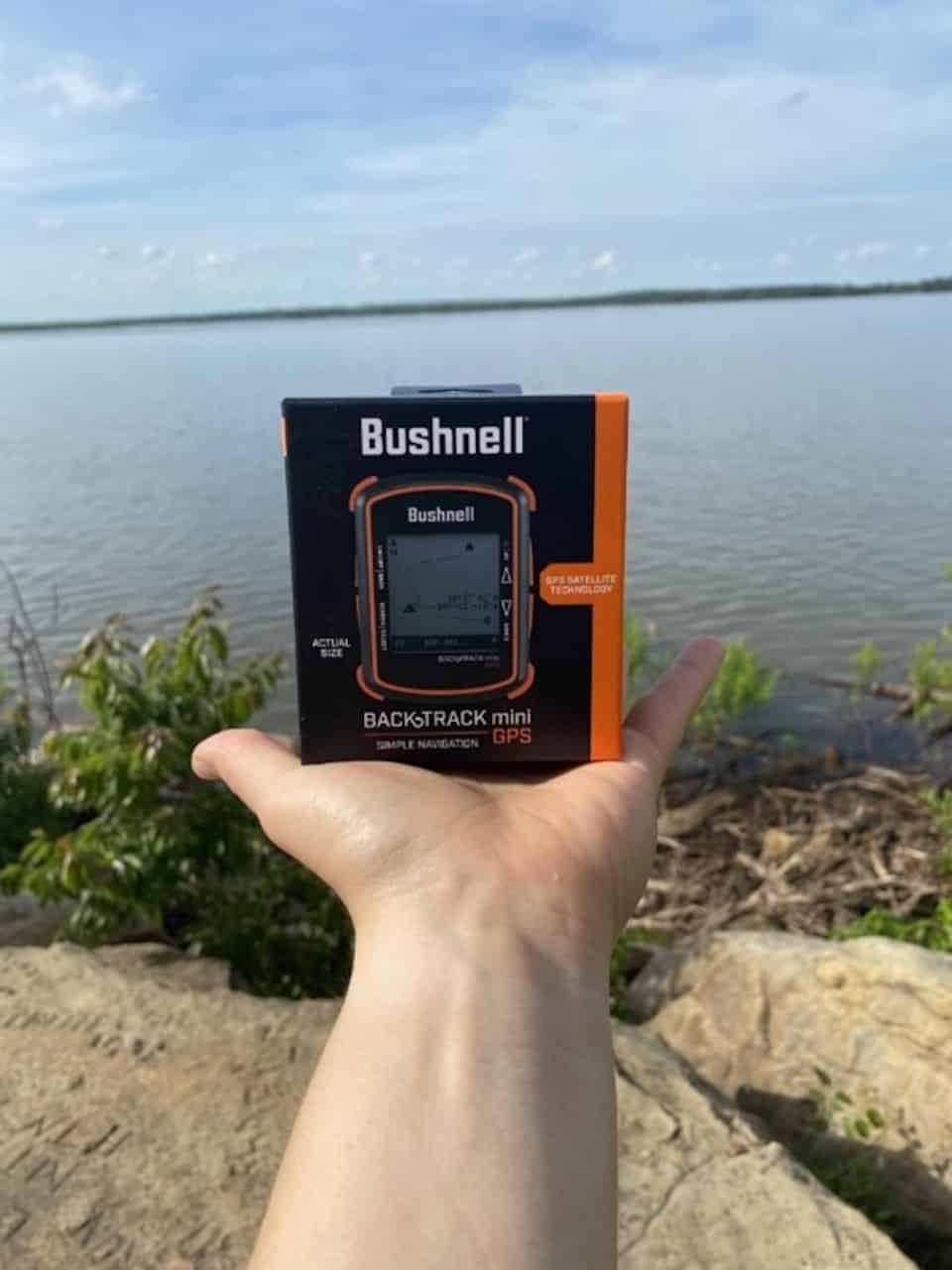 I wanted a GPS device that was rugged enough to withstand harder hikes and poor weather, but would also not break the bank. And, as mentioned, I was looking for something reliable that would work in low- or no-cell service areas. I also wanted to be mindful of size and weight, so it did not interfere with my hiking comfort.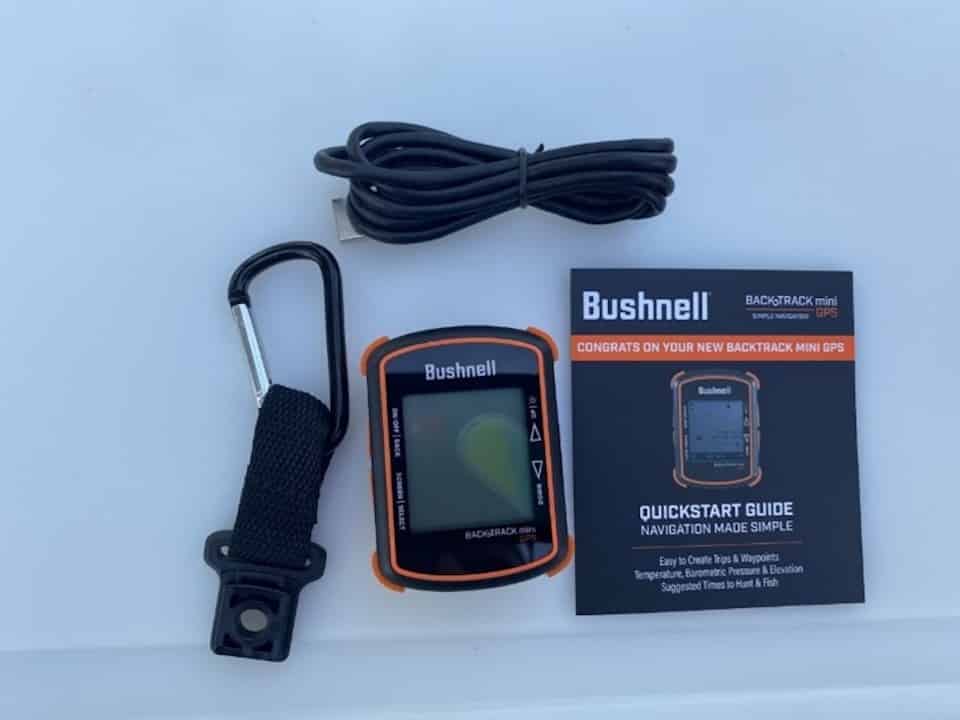 For $99.99, I got a device that lasts up to 24 hours after being charged with the included USB cord. The device is sleek in appearance and rugged enough to withstand long, hard and hot treks while also being waterproof with an IPX7 rating. Weighing in at only 2 ounces, the display is very easy to read, even in lower light situations. An added feature is being able to connect the tracker to your cell phone on the Bushnell Connect App. You can download and save all waypoints and trips. The tracker will break down your trips after they are completed so you have the data on how long the trip took and how many miles you completed. The BackTrack Mini also gives you elevation information, as well as barometric pressure data – important information to have in the event of quickly changing weather while on the trail. Another screen allows you to see a digital compass with longitude and latitude coordinates. For my fellow hunters and anglers, a screen lists peak times for game movement as well as sunrises, sunset and moonrise times for your exact location. The attachment loop screws directly into the device for added stability and to reduce the risk of losing the device.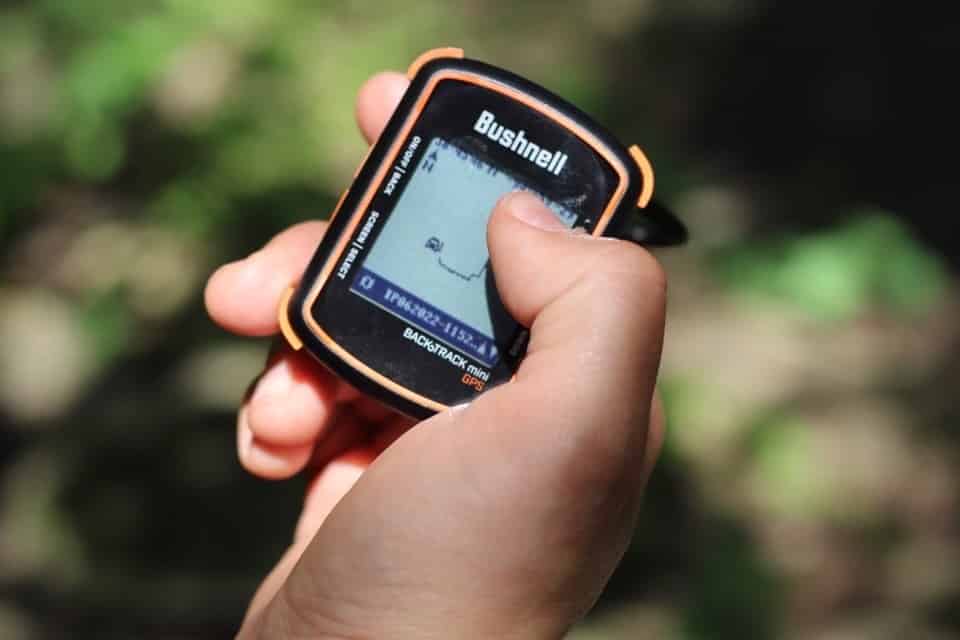 The only concern I found with the Backtrack Mini GPS is with the carabiner that comes with the device. The carabiner is very basic, so I will be upgrading that to a locking carabiner, to ensure my device/investment stays secure on my backpack or belt.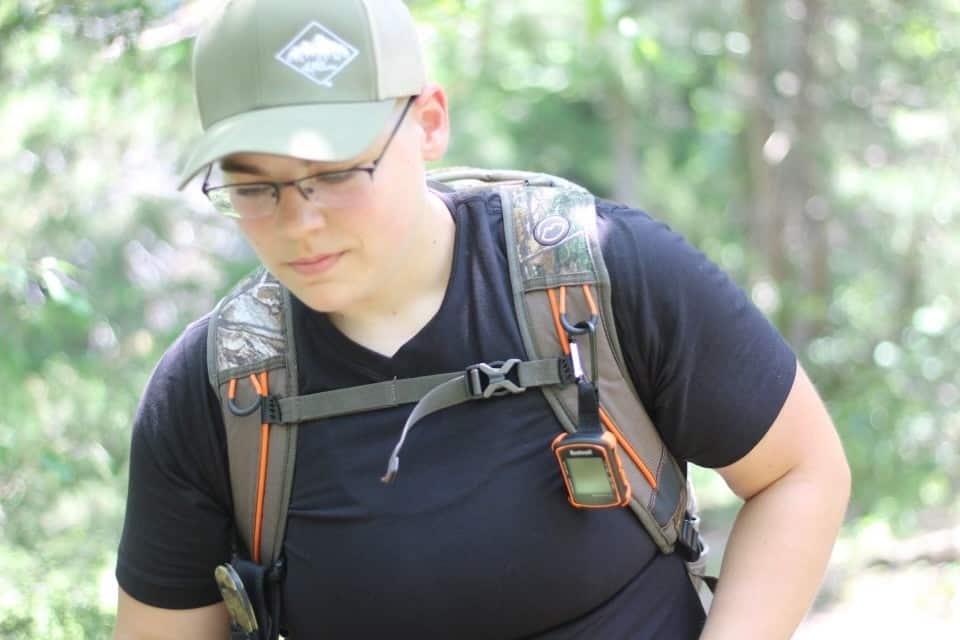 Overall, I am very pleased with the Bushnell BackTrack Mini. I can now start a trip in my car, log waypoints and find my way out of the woods with ease. I will be hiking much more and with more confidence due to the added sense of safety and security my BackTrack Mini provides for navigation.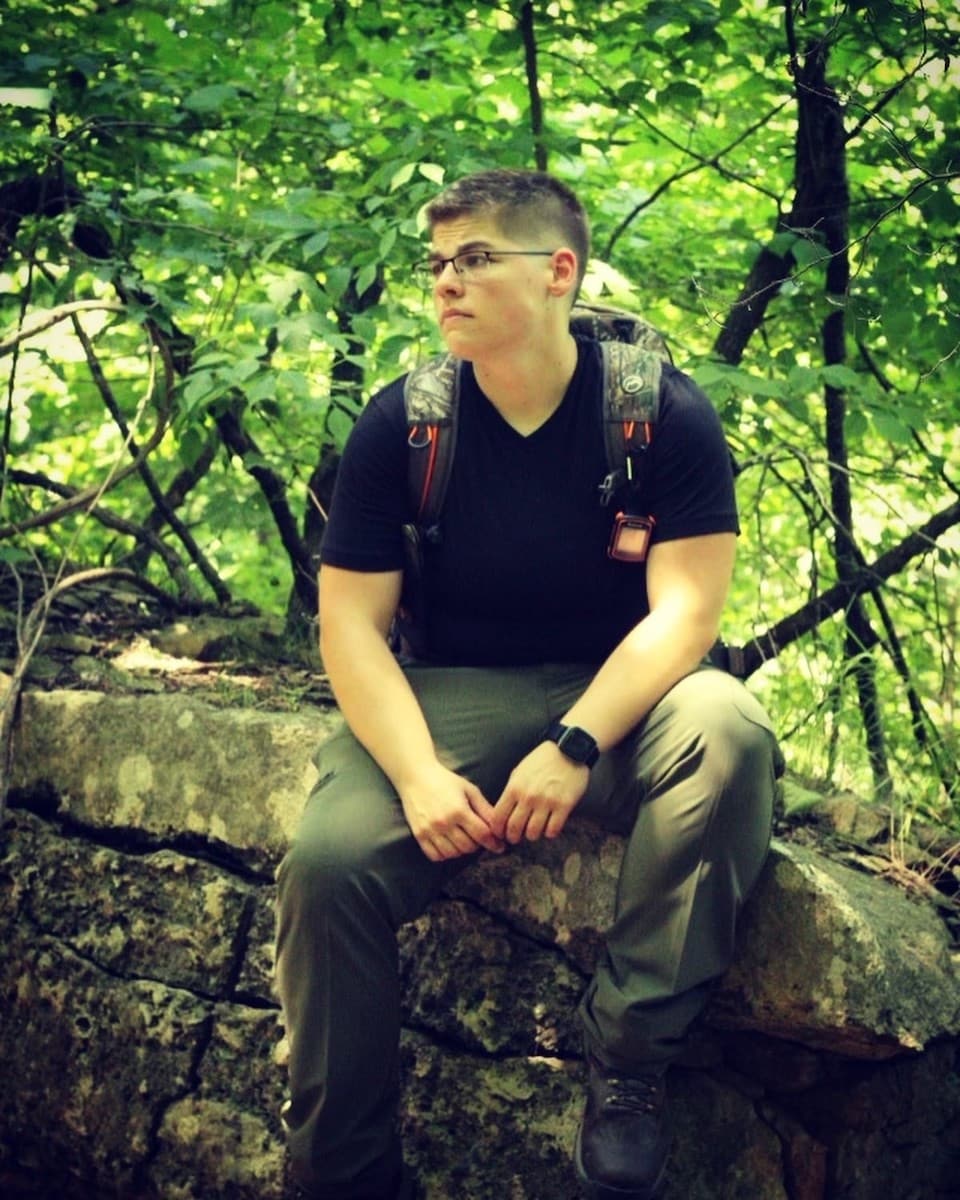 About Jessica Banes
Jessica Banes is the Vice President and Director of Risk Management for wildHERness. Jess's outdoor journey started at the age of five, thanks to her amazing stepfather, Jeff. He taught her about the great outdoors and truly fostered her appreciation and love for wildlife, the environment and giving back. As Jess grew into an avid outdoorswoman, she realized that she needed to do more, be more and share more, which led her and three other women to found wildHERness. Jess also has recently become a Hunter Safety Instructor for the state of Kansas. She earned her bachelor's degree in criminal justice from the University of Central Missouri in 2013 and spent eight years working Corrections and is now a mental health professional for local government. Jess loves all outdoor activities but is most passionate about waterfowl hunting.
About The WON

The Women's Outdoor News, aka The WON, features news, reviews and stories about women who are shooting, hunting, fishing and actively engaging in outdoor adventure. This publication is for women, by women. View all posts by The WON →