Eradicating Chipmunks with My Seneca Dragonfly MK2 Air Rifle
Every spring, and throughout the summer, my yard is invaded by tiny furry beasts. Sure, they may be cute and instantly bring back fond childhood memories of Chip and Dale or Alvin and the Chipmunks. But these chipmunks do not sing and dance; instead they destroy the walls in my barnstone-tiered flowerbeds. Well, until I began eradicating them with my Seneca Dragonfly Mk2 Multi-Pump Air Rifle by Air Venturi from Pyramyd Air.
Sponsored by Pyramyd Air
About Chipmunks
The Eastern chipmunk has two breeding season; one runs from February through April and the other from June through August. Each gestation period lasts about 31 days, with four-to-five young ones appearing above ground at about six-weeks old. Chipmunks dig shallow burrows in the ground by carrying away dirt in their cheek pouches. In my yard, that means they remove the dirt from behind my barnstone walls, allowing rainwater to wash away more dirt and eventually causing the wall to collapse. If you know how heavy barnstones are, you understand my frustration.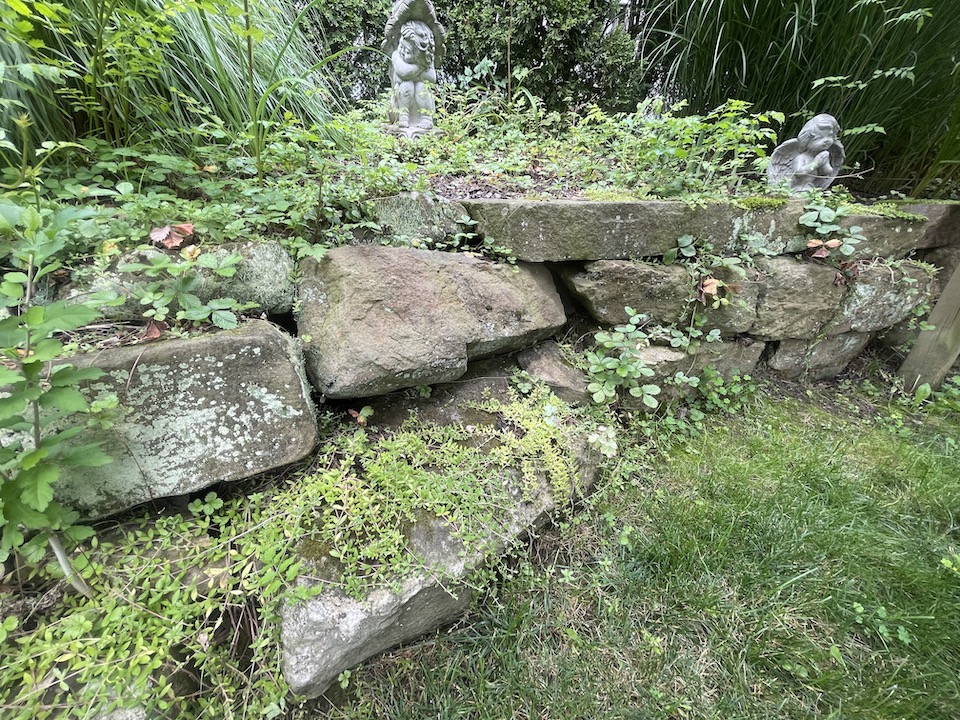 In the state of Ohio, a chipmunk is considered nuisance animal, which according to section 1531.40 of Ohio Revised Code is a "Wild animal that interferes with the use or enjoyment of property, is causing a threat to public safety, or may cause damage or harm to a structure, property, or person." Make sure to check with your local wildlife agency and police department before you take matters into your own hands regarding nuisance animal.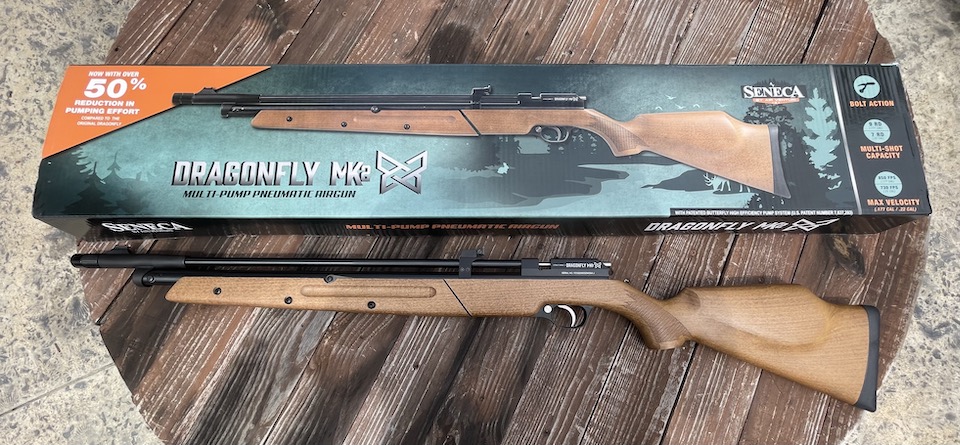 Dragonfly Mk2 Air Rifle
It was like Christmas morning when the Seneca Dragonfly Mk2 air rifle arrived at my house. I immediately opened the box and set the rifle out on my kitchen counter. Although I'm familiar with air rifles, I still read through the user instruction manual to make sure I understood everything about this particular model.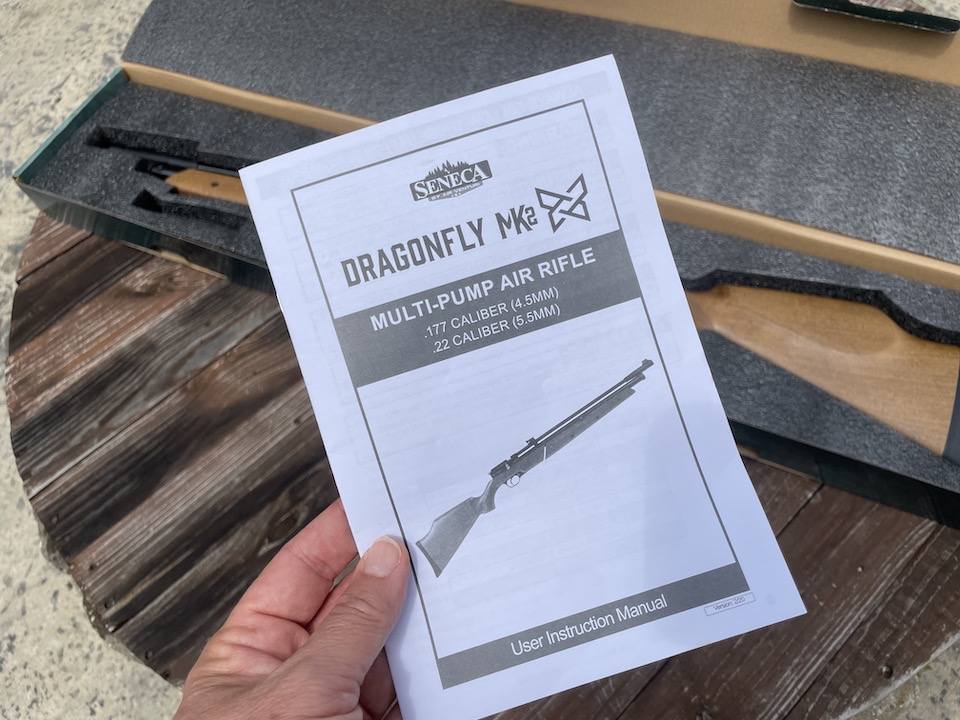 As soon as I felt confident about shooting the rifle and had the backstop set up in my yard, I went outside for a test fire. Pumping the Dragonfly MK2 was much easier than I expected. I used to struggle pumping another, older brand I have at the house. Apparently, this particular air rifle has an upgraded technology, the patented Butterfly High Efficiency Pump System, that allows for 50% less effort than the original model.
The Seneca Dragonfly MK2 is a multi-pump air rifle. That means I can vary the power level based on the type of shooting I am doing. For now, with the distance I may engage a chipmunk, I'm going to work with six pumps, although it has the ability to go all the way up to 15, which would be for small game hunting.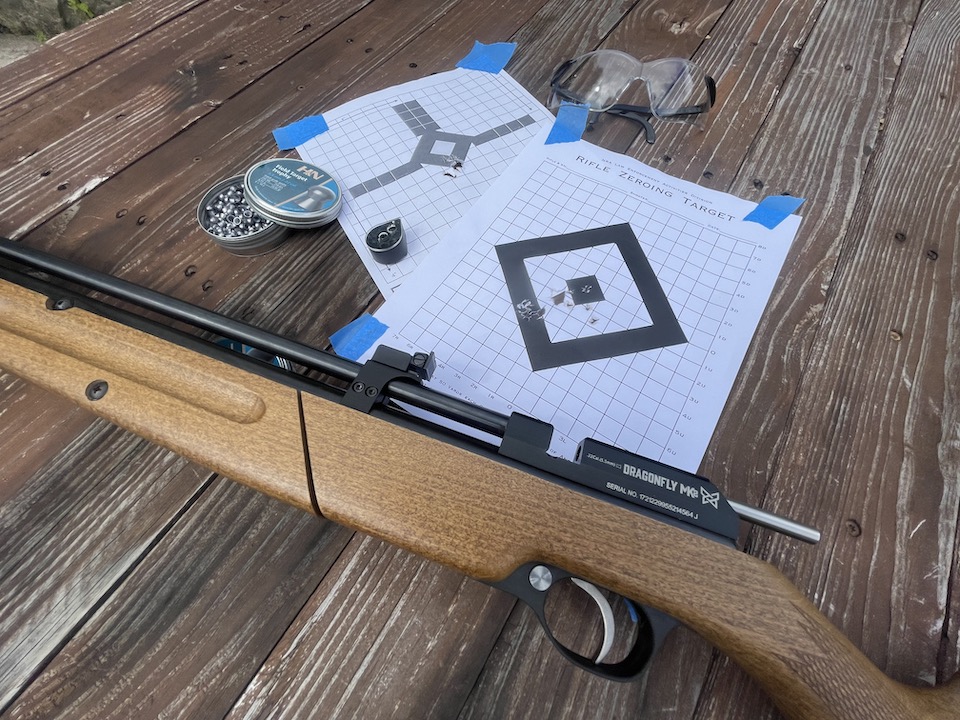 It didn't take long to site in the rifle. I used some leftover targets I had in the basement at a distance of about 12 yards. My final grouping was a little low, but the windage was perfect. I then stepped back and engaged a steel target placed the farthest distance I would shoot a chipmunk in my yard. Let me just say, "Look out chipmunks, my Dragonfly MK2 is sighted in and I'm coming for you!"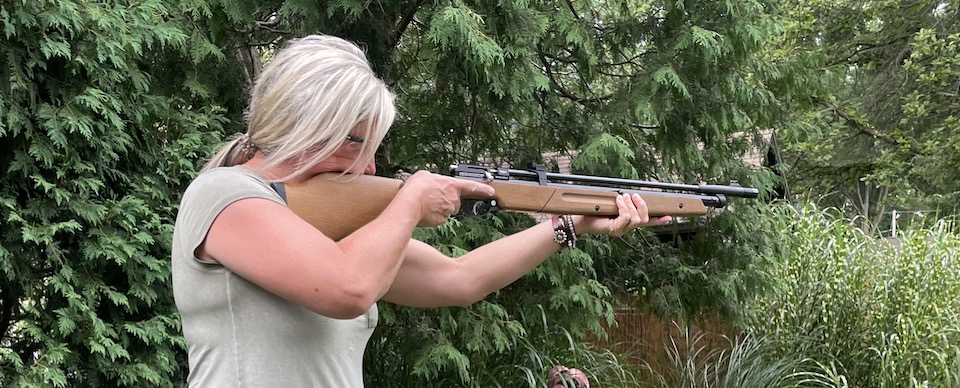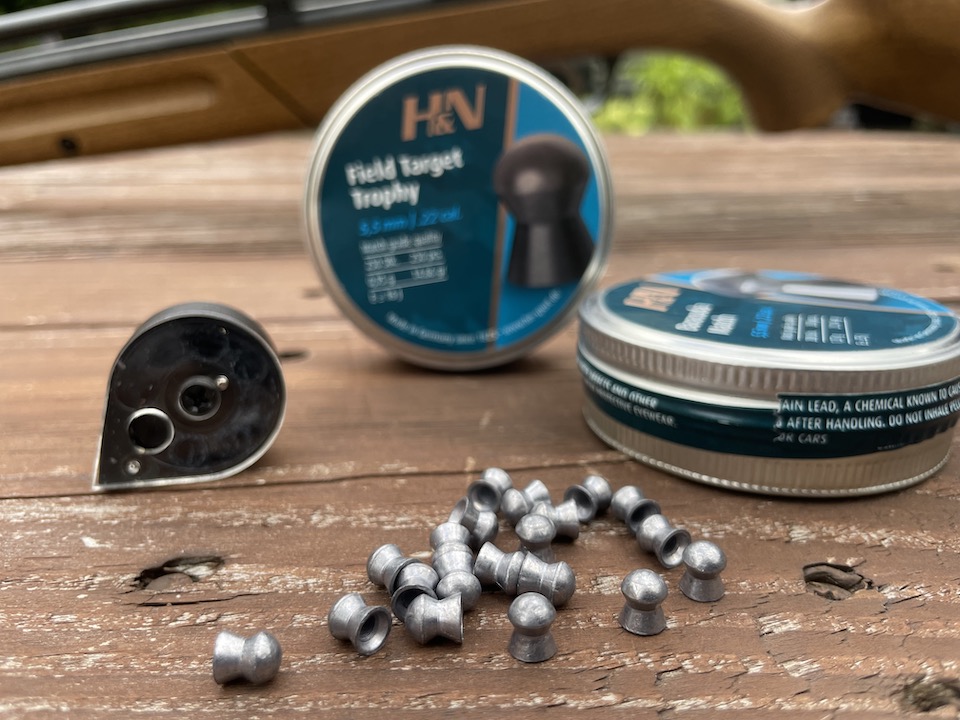 More information about Air Venturi's Seneca Dragonfly Mk2 Air Rifle, available in both .177 (4.5mm) and .22 (5.5mm) for $199.99 at Pyramyd Air here.
About Michelle Cerino

Michelle Cerino, aka Princess Gunslinger, entered the firearms industry in 2011 when Cerino Training Group was established. She immediately began competing in both 3-Gun and NRA Action Pistol, becoming a sponsored shooter. Michelle is currently a columnist and Managing Editor of Women's Outdoor News, as well as owner of Pervenio LLC. She also manages social media for Vera Koo and GTM Original. Michelle encourages others to step out of the comforts of home and explore. View all posts by Michelle Cerino →