Review:  Ruger PC Carbine with Magpul Backpacker Stock
We're always looking for a rifle that can easily be transported. The idea of one that we could quickly take apart and reassembled, along with the quality and reliability of a name like Ruger, intrigued us. So my husband seemed as excited as I to check out the Ruger PC Carbine with the Magpul PC backpacker stock.

Sponsored by Ruger
Right off the bat, how easy was it to disassemble? I handed my husband the gun and had barely opened the pamphlet with the directions before he already had it apart. Could I do it that quickly as well? Yes. It was really that fast and simple, and was just as easy to reassemble.

I continued to look at the instructions to see the other features. The rifle comes with a magwell that accepts the Ruger SR-Series/Security-9 mags, but it also ships with one that accepts GLOCK magazines. Since we have a lot of GLOCK magazines, it's nice to know we can change out the magwell to use something we already have plenty of. (Just read the directions carefully, there are some older GLOCK mags that won't work.)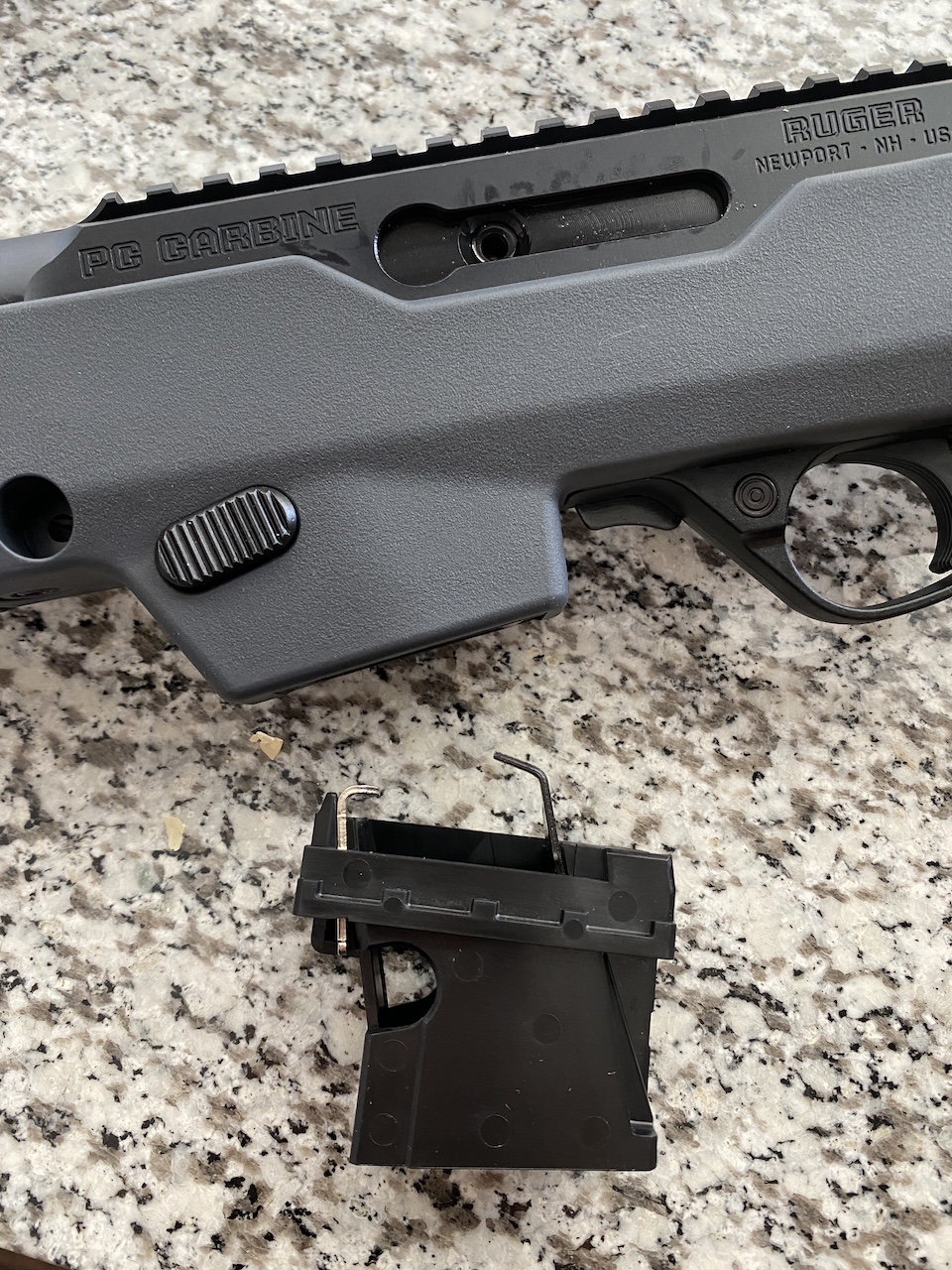 Then I noticed it has a storage compartment in the cheek riser where you can store an extra magazine. That's nice! In addition, there is a little storage space in the grip where you can store something like a small tool. Is it weird that these two features were the things I felt most excited about next to the simplicity of taking the gun apart for transporting?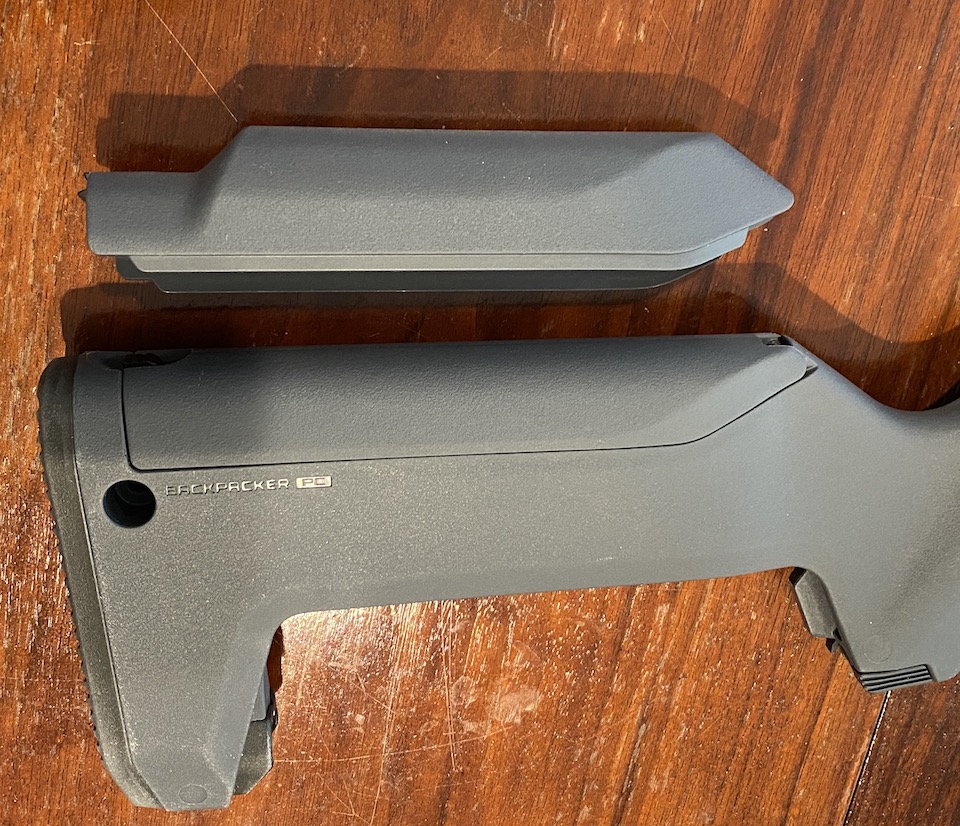 Other features include QD sling mounting, rubber buttpad, ghost ring rear sight, threaded barrel, a set of hex wrenches and a rail for an optic. To assist with optic, use the rifle also comes with an "Optic Height" storage door riser which can easily replace the installed riser.

Another feature I like is the ability to reverse the magazine release and charging handle for left-handed shooters. I appreciate the consideration for my lefty friends and family. The rifle weighs 6.2 pounds and is 35 inches long with a 16.12-inch barrel, and a 13.75-inch length of pull (LOP).
OK, after all the details, the big question is this one: "How does it shoot?"
Range Time with the Ruger PC Carbine
Hubby and I headed out to the local indoor range. He wasn't about to let me have all the fun with this one by myself.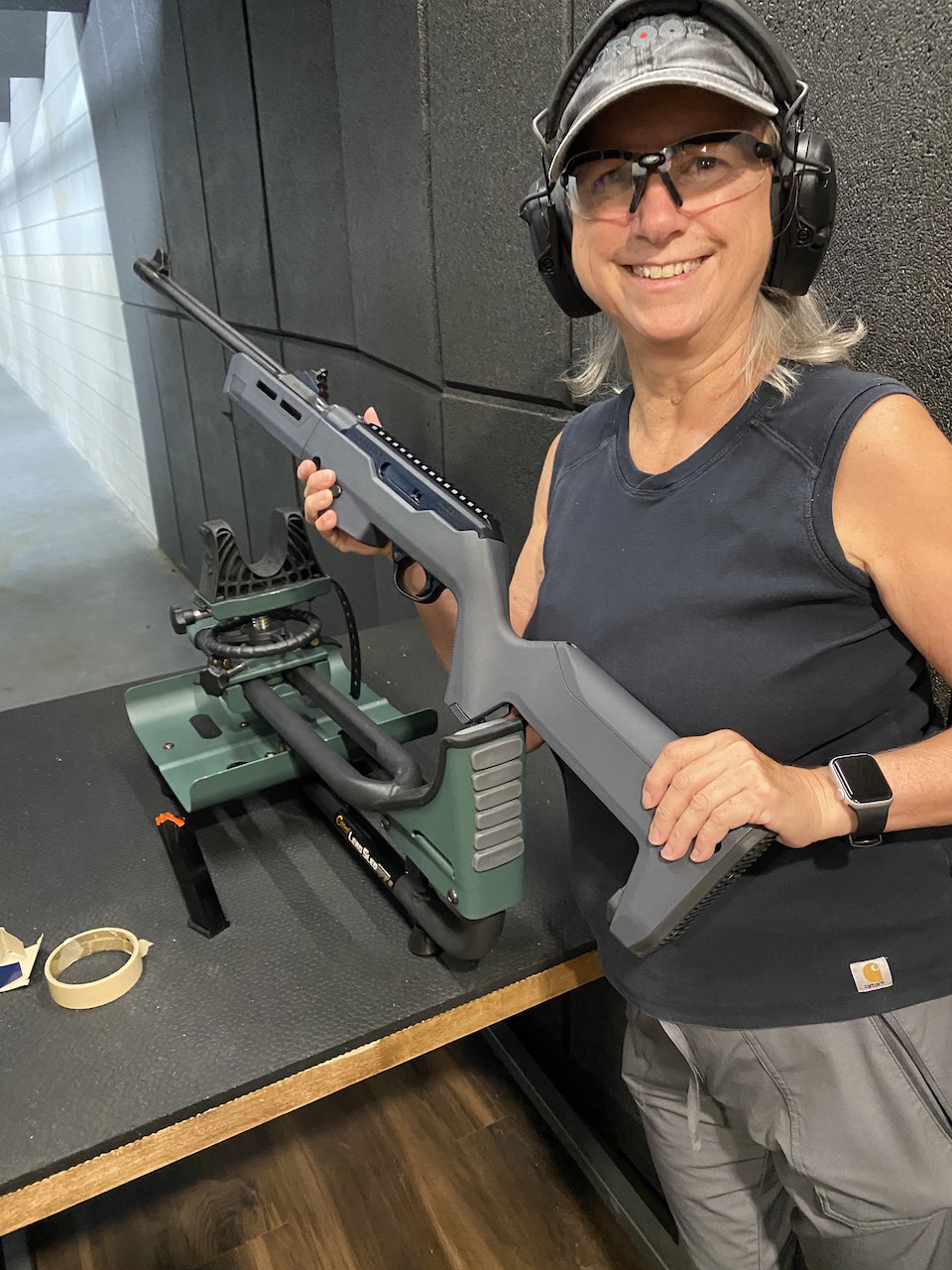 I shot the rifle at an indoor range at 25 yards, utilizing a bench rest for consistency and to help with the longer LOP. To test it at 100 yards, with my eyesight I would need to add an optic. It took me a few minutes to get it lined up right, realizing I kept loosening my grip on the rifle and letting it move around between shots. Once I solved that small issue, shooting the gun became smooth as silk. I shot Fiocchi and Remington, both in 115 gr and FMJ. Both ran flawlessly, not a single malfunction. Groupings appeared excellent with both brands of ammunition.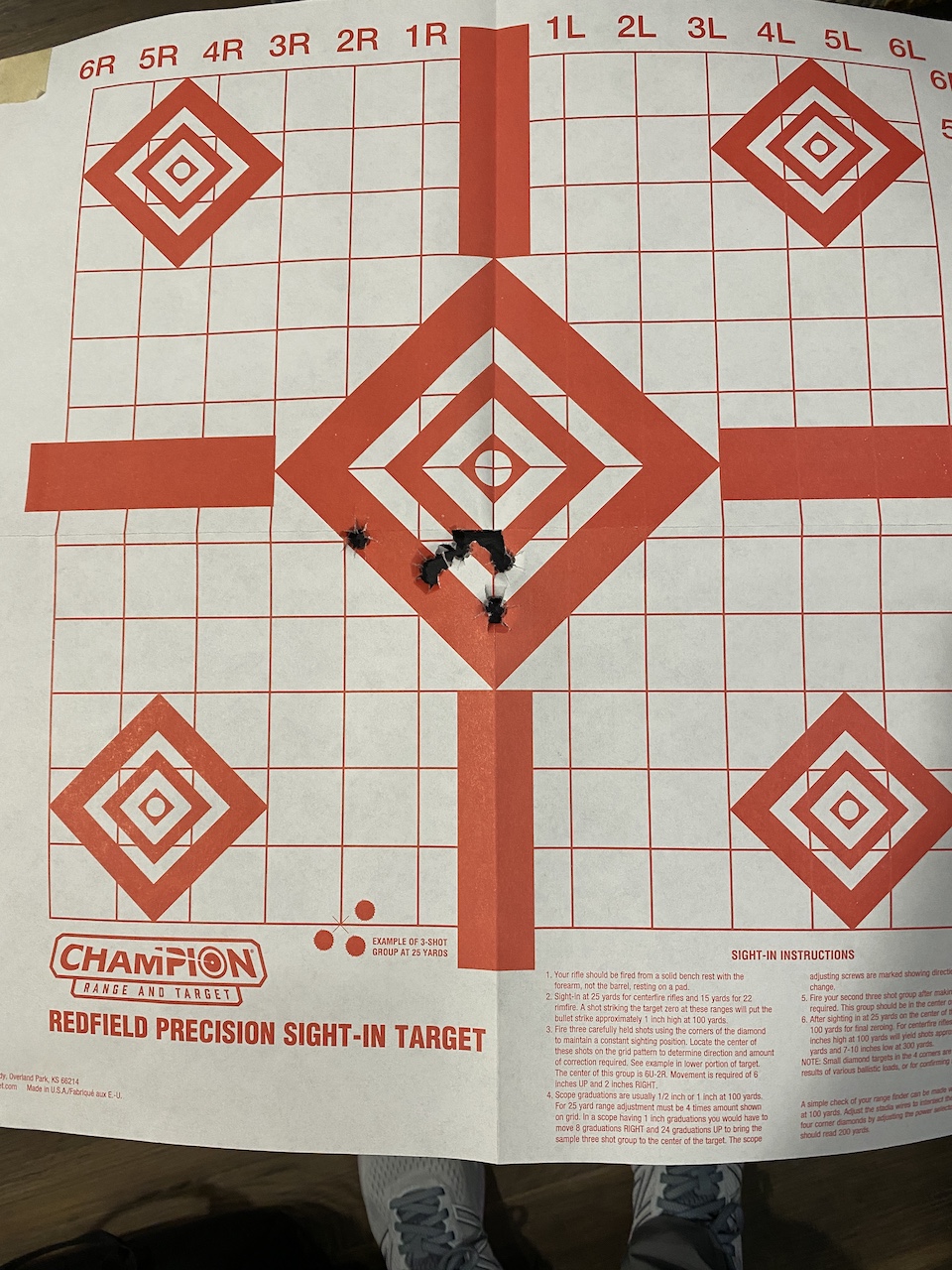 Fiocchi Pistol Shooting Dynamics, 115 grain, full metal jacket: largest group – 2.5 inches; smallest group 1.75; average – 2.08
Remington UMC, 115 grain, full metal jacket: largest group – 2.125; smallest group – 1.5; average – 1.88
I felt such little recoil with this gun that it hardly noticeable. I'm sure that was thanks to the "dead blow weight that shortens bolt travel and reduces felt recoil and muzzle rise" as indicated on the website.
This Ruger rifle quickly became the popular gun in the range that day. As we talked about the ease of breaking it apart, along with some of the other features, other shooters came over to take a look at it, making comments such as, "Hey, that's pretty cool!" and "That's a really nice gun."
If you're in the market for a rifle to take backpacking, have other needs to make it smaller for portability or even for storage, the Ruger PC Carbine with Magpul Backpacker stock would be an excellent choice. MSRP is $899 and you can learn more about it here.
About Nancy Keaton

Nancy Keaton is a retired college administrator, president of her local gun club, competitive shooter and freelance writer whose work has appeared in A Girl and A Gun Women's Shooting League, "American Shooting Journal," "American Concealed," "Northwest Meetings + Events," and other publications. She enjoys writing about a wide variety of topics and interviewing ordinary people doing amazing things. To see a compilation of her writing, check out https://nancykeaton.contently.com. View all posts by Nancy Keaton →