The Sisterhood of the Outdoors Host Beretta Shotgun Experience
Tunnel Hill, Georgia, September 7, 2022– The Sisterhood of the Outdoors (Sisterhood Outdoors), in partnership with Beretta USA, will host its debut Shotgun Experience on September 24, from 8:30 a.m. to 5 p.m., at the Mayville Gun Club, W2868 Farmersville Road, Mayville, Wisconsin. Olympic shotgun champion Kim Rhode will be at the event.
Since winning her first Olympic gold medal in 1996, at the age of 17, Kim has gone on to win 14 National Championships, six Olympic medals and 50 international medals on five continents, including world cups, world championships, world cup finals and Pan American games. She became the first American in any individual sport to win six Olympic medals in six consecutive Olympic Games: three gold medals, one silver and two bronze medals. During her Olympic career, Kim has also competed in all three shotgun events: double trap, international skeet, and bunker trap.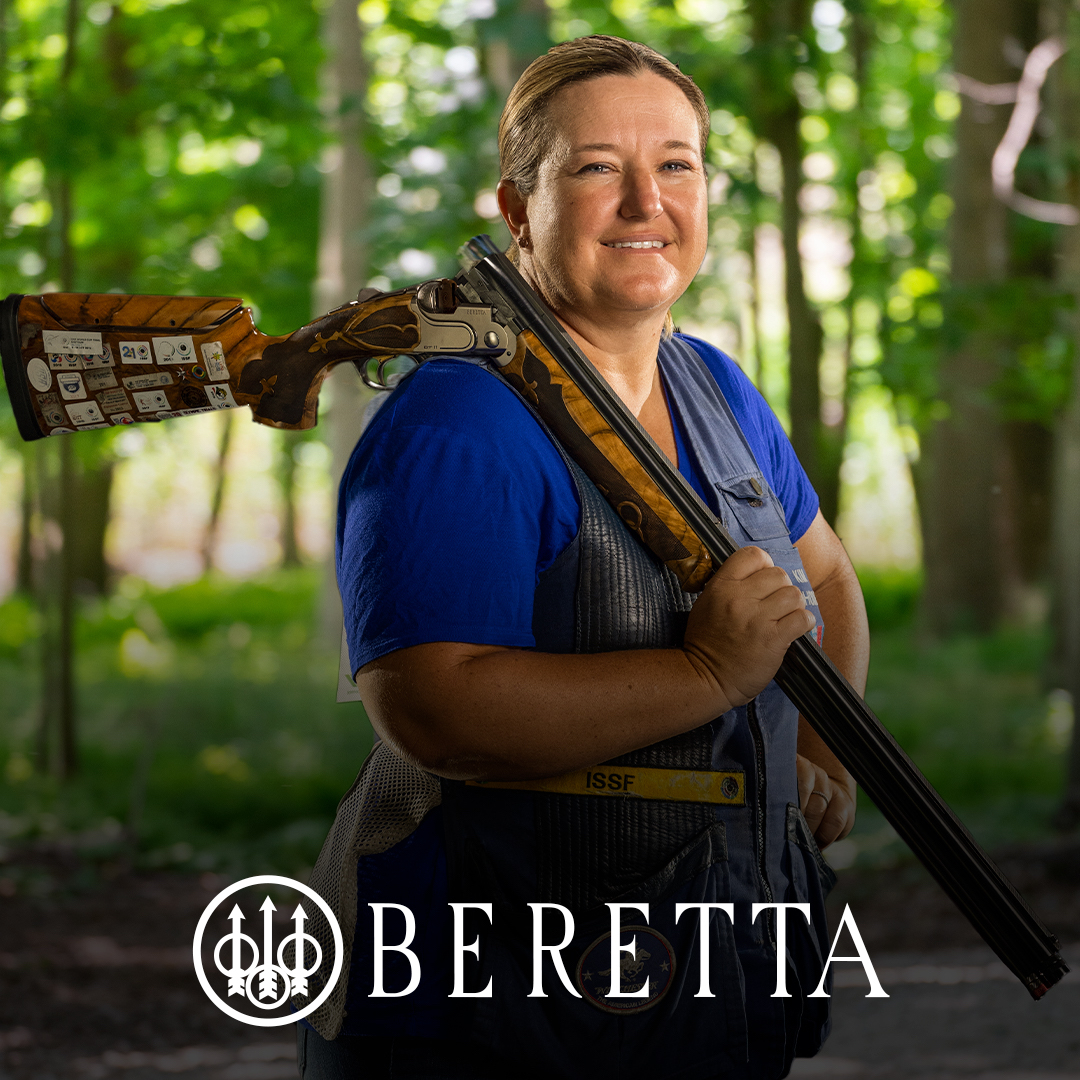 Sisterhood Outdoors and Beretta partnered with the Mayville Gun club and also with WAYSE – Women and Youth Sporting Education. The entry fee includes three boxes of shells per person, one round of sporting clays, one round of trap and the overall Beretta shooting experience at the five-stand area. This event showcases Beretta's A300 Ultima, A400 Xtreme Plus, A400 Xcel Sporting KO, 686 Silver Pigeon and 694 Sporting shotgun. Attendees will get the opportunity to shoot these guns at the 5-stand station. Fiocchi will provide ammo for this experience.
Lunch will be provided by the WAYSE -Women and Youth Sporting Education at the gun club. There will be a silent auction during the event to benefit the WAYSE non-profit.
Amy Ray, president of Sisterhood Outdoors, said, "We have a saying at Sisterhood Outdoors: 'Give it away to keep it.' This means we are of service to others in the outdoors. We want to ensure a great future for all shooting sports programs. It is important for all outdoor organizations to work together for the greater good and support one another. We hope by leaving a donation to WAYSE, we can make an impact at the local level. We believe there is no better way to experience the quality of Beretta shoguns than by putting them in the hands of lady shooters, so having Kim Rhode join us is so exciting. We want to connect with other women in the outdoors and bring them a shooting experience that builds confidence while learning all about Beretta shotguns – one shot at a time."
Along with Beretta USA, other sponsors include Fiocchi Ammunition, MEC Outdoors and the Mayville Gun Club.
The Beretta Shotgun Experience is sold out. Watch for social media updates at Sisterhood Outdoors' Facebook and Instagram accounts, featuring women hunters and Beretta firearms.
About The Sisterhood of the Outdoors
The Sisterhood of the Outdoors is dedicated to empowering the next generation lady hunter. We offer opportunities for women to learn to hunt, fish and shoot. www.sisterhoodoutdoors.com
If you would like more information on our trips, memberships, or sponsorship opportunities, contact Amy Ray at 706-847-6338 or email at amy.ray@sisterhoodoutdoors.com.
About Beretta USA
Beretta, established in 1526, is the oldest industrial dynasty in the world, tracing its roots through 15 generations of continuous family ownership. Firearms bearing the Beretta name have been sold for almost 500 years. Beretta USA Corp. was founded in 1977 and provided the most widely deployed sidearm throughout the U.S. Armed Forces. Today, Beretta manufactures, distributes, and markets a complete line of firearms, accessories, and apparel. Beretta also owns and operates six retail Beretta Gallery stores worldwide. For additional information, visit www.Beretta.com.
About The WON

The Women's Outdoor News, aka The WON, features news, reviews and stories about women who are shooting, hunting, fishing and actively engaging in outdoor adventure. This publication is for women, by women. View all posts by The WON →