Review: Ruger Mini-14 in 300 AAC BLKOUT
Former Army helicopter mechanic Jen Barcklay knows about the intricacies of firearms and most engines. In this review, she takes the Ruger Mini-14, chambered in 300 AAC BLCKOUT, out and puts it through the paces, hampered somewhat by cold Washington weather.

Sponsored by Ruger
A Brief Introduction: Ruger Mini-14 Background
Project development of the Mini-14 began in 1967 by William Ruger and Leroy James Sullivan. Their goal was to redesign a smaller, semi-automatic version of the M14 military battle rifle. The M14 military rifle was chambered in 7.62×51 NATO. In 1973 the first Mini-14 chambered in .223 Remington was born. Mass production of the Mini-14 began in 1974. The Mini-14 is not an exact miniature replica of the M14, yet bears many visual and functional similarities. Given the nearly 50 years of history of this rifle, there is extensive historical information easily accessed on the internet.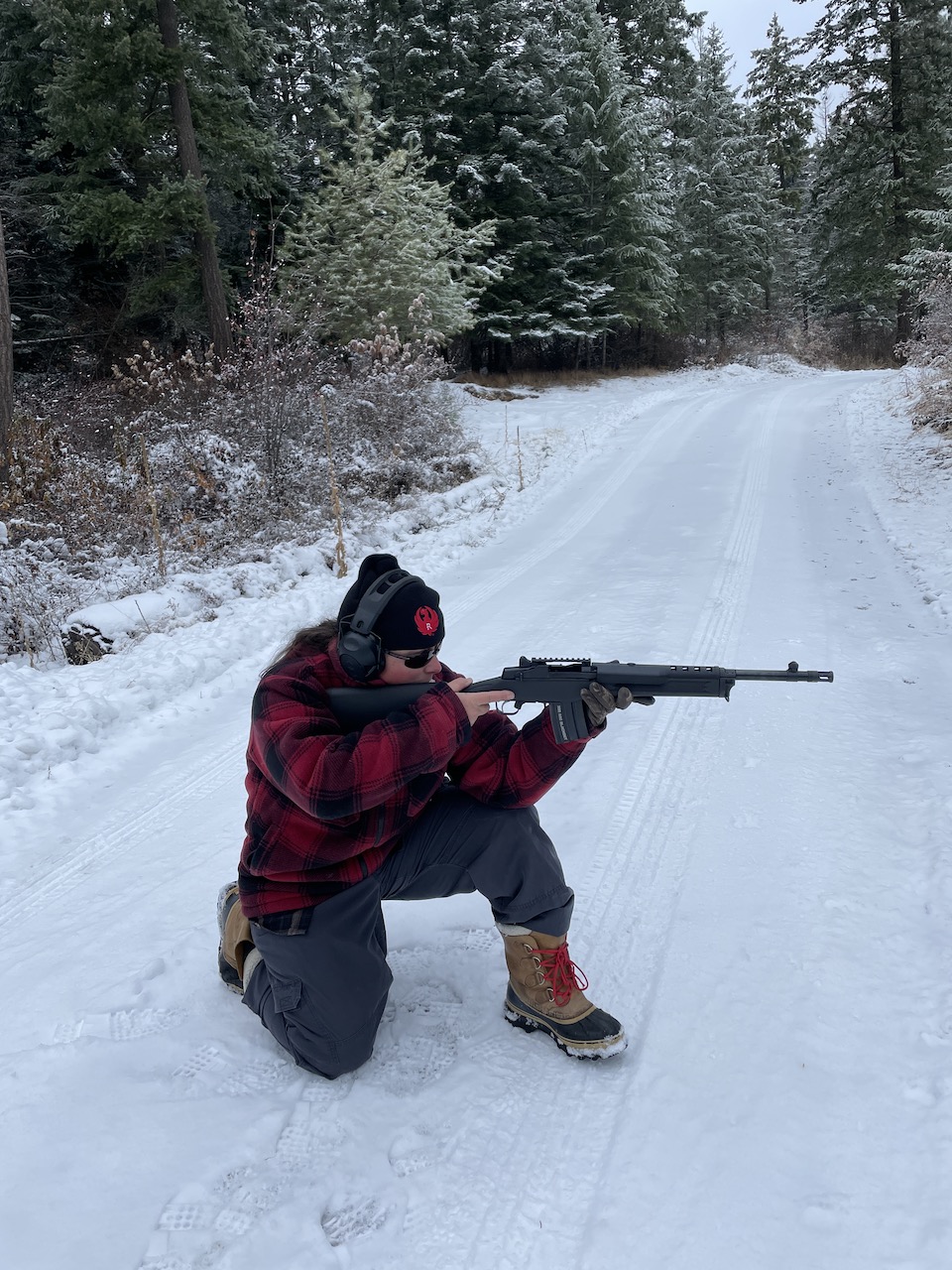 There are several models available of the Mini-14 with different features to choose from. I chose to give the tactical version chambered in .300 AAC Blackout a try.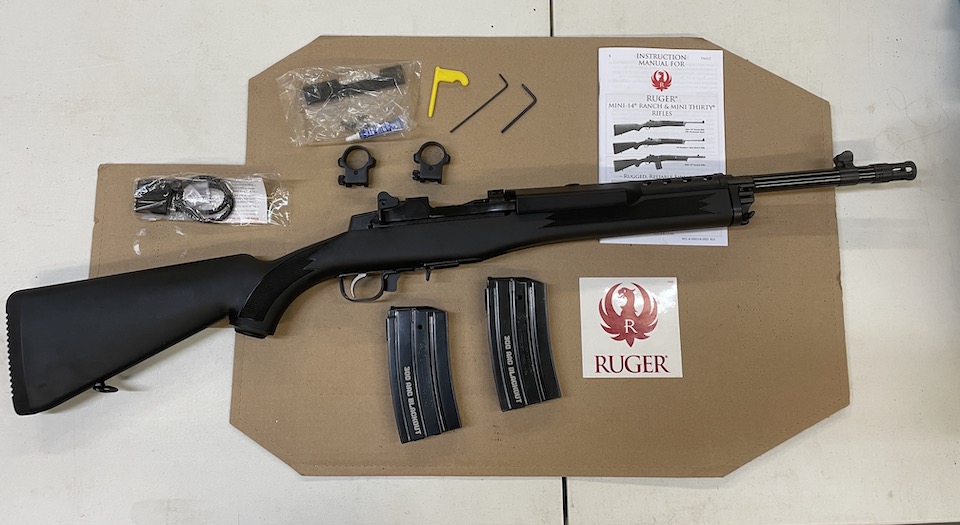 What's in the Box
The Ruger Mini-14 Tactical Model number 5864, chambered in 300 AAC Blackout, comes with a black synthetic stock, adjustable rear ghost-ring peep sight and a fixed front blade sight with winged side protectors. This model has a cold hammer forged 16.12-inch 5/8"-24 threaded barrel with factory installed flash suppressor. The barrel has 1:7 inch right hand twist with six grooves. The receiver is drilled, tapped and ready for optics. Included are two clearly labeled 20-round magazines, yellow chamber flag, Picatinny rail, integral scope mounting base, pair of one-inch scope rings, hardware and installation tools. Also included is the owner's manual and trigger lock cable.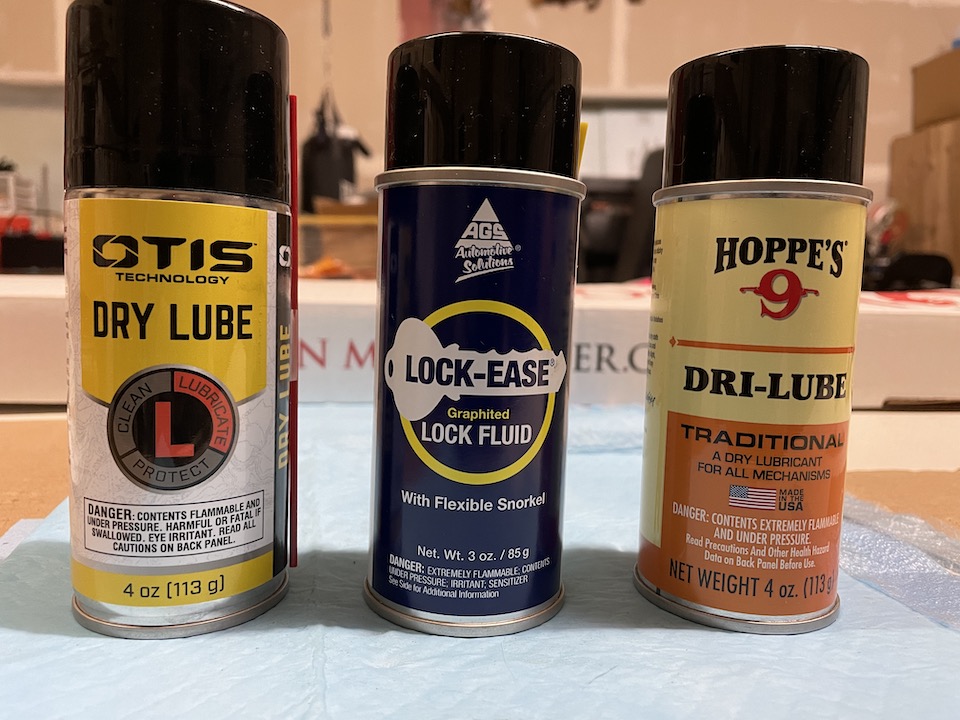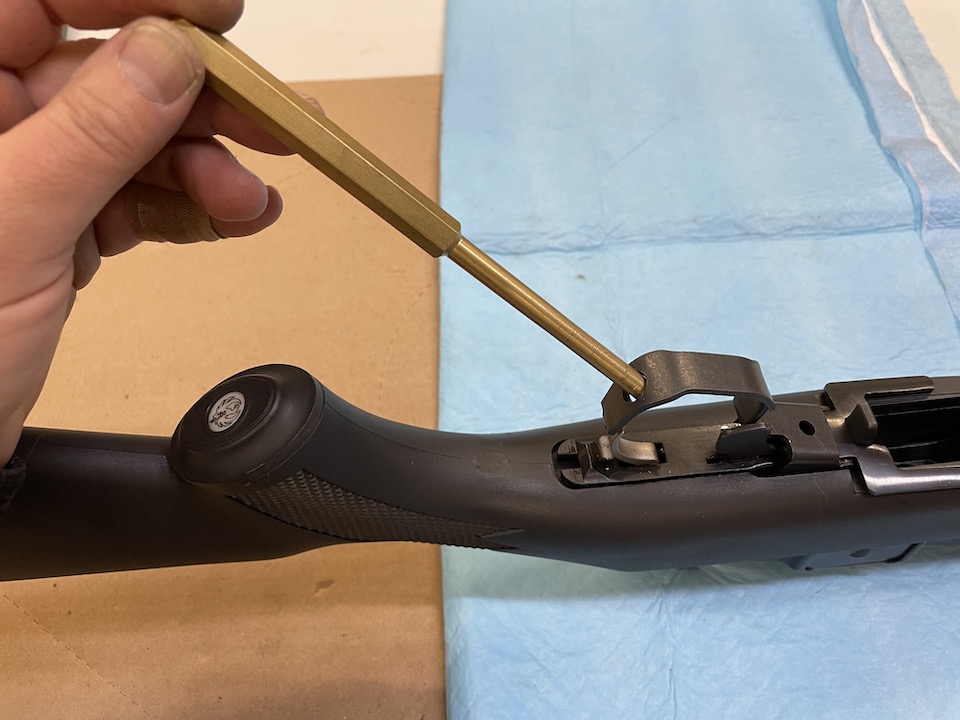 Pre-Range Cleaning and Inspection
The rifle arrived generously lubricated and preserved inside and out. First steps were to disassemble and clean excess grease and oils from the receiver and barrel. To my surprise, this by far is the least complex semi-automatic rifle I have ever disassembled. Literally, this rifle breaks down and is field stripped in less than a minute. By inserting a brass dowel into a hole on the bottom of the trigger guard, pulling down gently popping the trigger guard open, you then lift the trigger assembly out and from there the remaining components of the rifle, in a few steps, can be completely disassembled with no additional tools. The steps for break down and reassembly are listed in the paper manual, as well as on an easy to find series of videos called "Ruger's Tech Tips." I found these short videos extremely informative for learning more about a new rifle I have never touched before. Reassembly took a little longer than a minute, but is still very quick and simple. I re-lubricated the gun, then performed function and safety checks.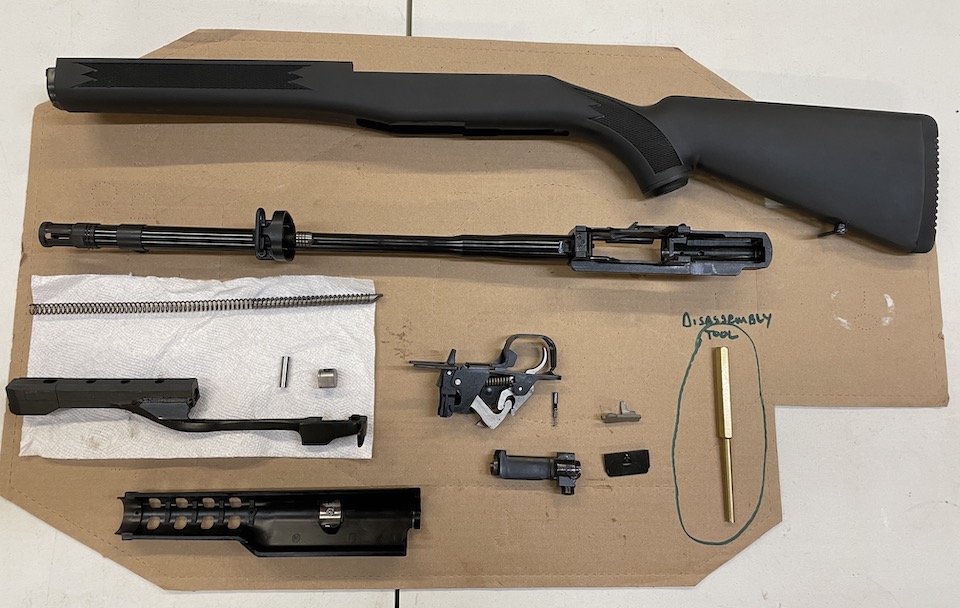 On the Range
Using iron sights at my 50-yard home range is what I had available at my disposal to test this rifle. I filled the magazines with supersonic velocity ammunition for the initial sight-in and testing. Due to continuing supply chain issues, I had a slim cross section of 300 AAC BLK ammunition varieties to work with. Four out of the five supersonic velocity ammunition types ran with no malfunctions. These four types of ammunition have muzzle velocities listed on the box of 2200 feet per second (FPS) or faster. Groups averaged 1 to 1.5 MOA, with the most consistent groups resulting from Sig 125 gr OTM. This rifle shot best with the heavier bullet weights.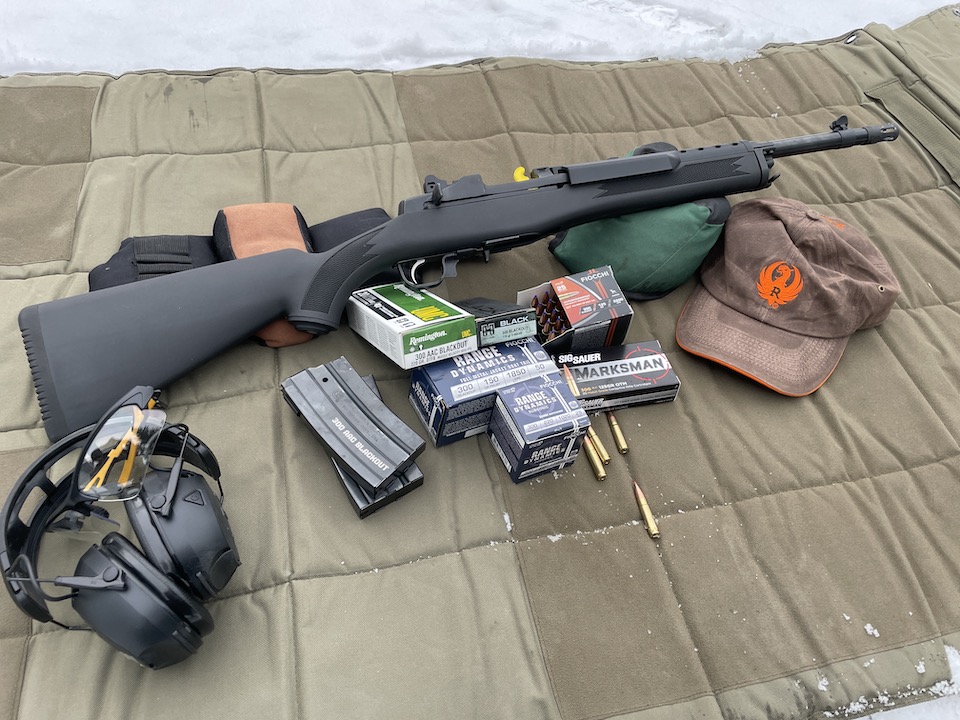 The one variety that absolutely would not cycle and jam up the rifle every time has a listed muzzle velocity of 1850 FPS. The air temperature on the first day of shooting was 12-15 degrees. I made several attempts and tried different cold weather techniques to see if I could get this ammunition to cycle. I removed the oil and grease lubricants and replaced with a few types of dry lubricant to see if this helped. No luck. I even waited for the extreme cold front to move through and tried again when the temperatures outside increased to the 30s. The 1850 FPS ammunition did not have enough energy to run and jammed every time. It would fire the first round, yet would not extract the spent brass and took a great deal of effort to get the bolt to manually cycle to get the brass casing to exit the rifle.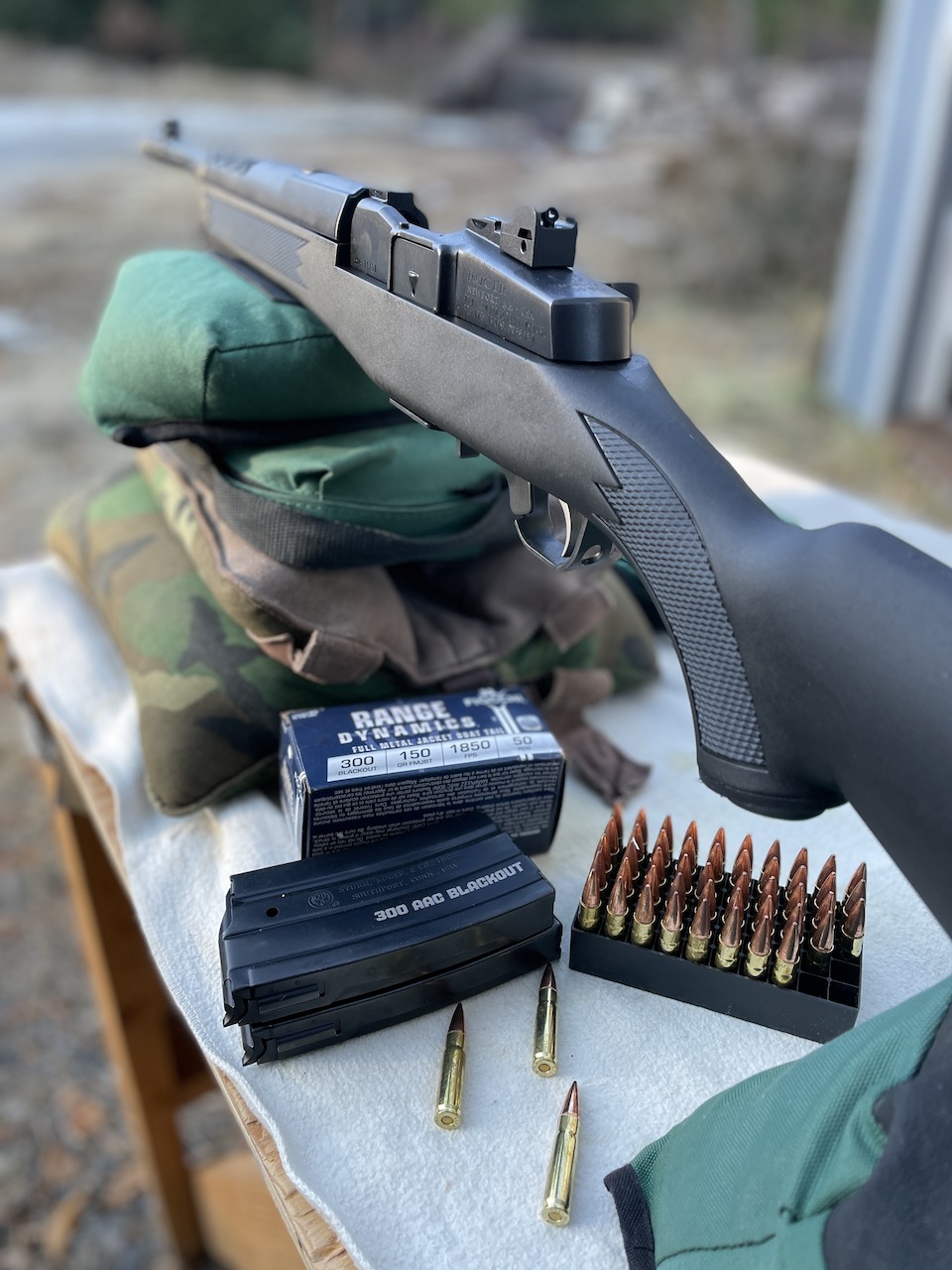 As specified in the owner's manual the fixed gas piston system is set by the manufacturer at the factory to run supersonic ammunition without a suppressor and sub-sonic ammunition with a suppressor. I do not have access to a suppressor to test how the gas system would cycle with subsonic ammunition. However, I did shoot a few varieties of subsonic ammunition by loading one at a time to check accuracy. The subsonic ammunition remained consistent with the supersonic ammunition averaging 1 to 2 MOA group sizes.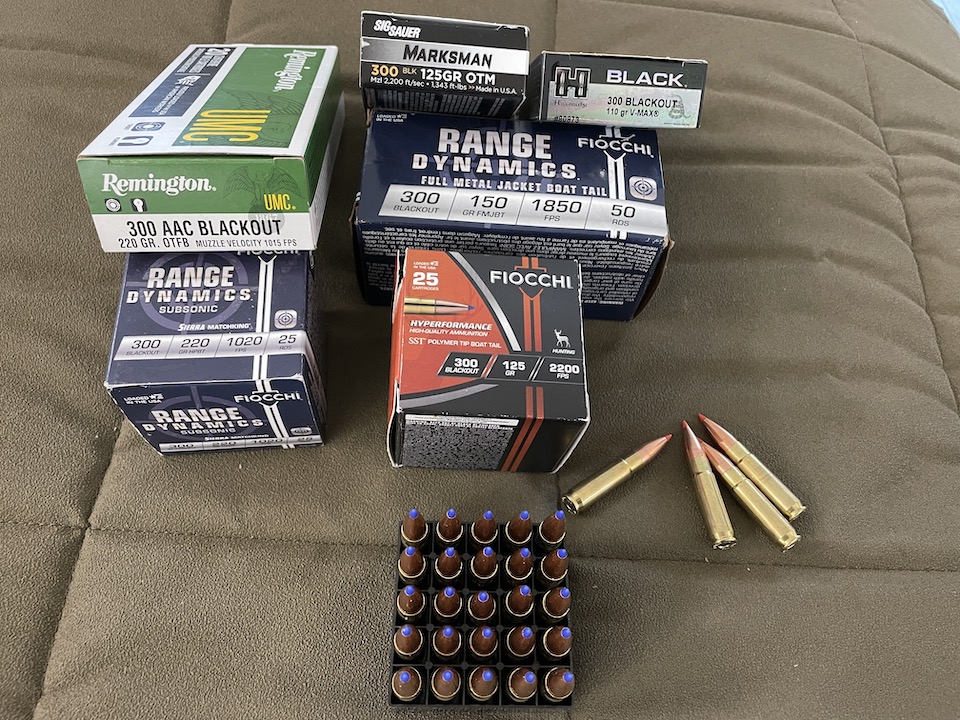 This is the ammo I tested:
Fiocchi Range Dynamics 220g HPBT
Fiocchi 125g SST hunting round
Fiocchi Range Dynamics 150g FMJBT (affected by cold weather)
Ammo Incorporated 110g V-Max
Sig Marksman 125g OTM Match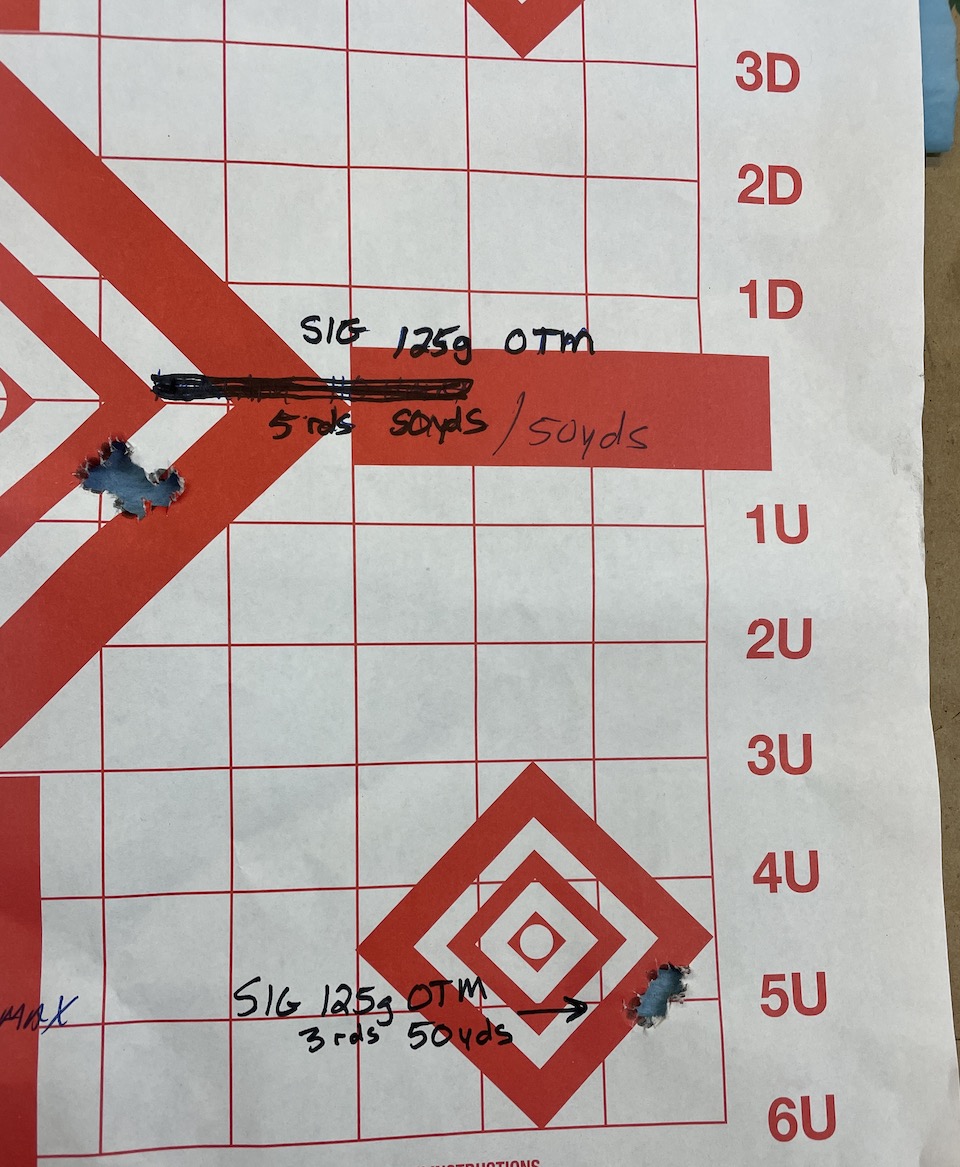 Features of this rifle I enjoyed very much are the light weight, compact design and the simplicity of iron sights. This makes the rifle very easy to shoot standing, kneeling, prone or on the bench from right out of the box and into the woods. This is a rifle I could see as a hiking companion in the back county, on ATVs or horseback riding. The low recoil made follow up shots and target acquisition quick with the supersonic ammunition. This is a very fun rifle to shoot all day long if I would have had more ammunition. At some point, I would like to revisit the subsonic half of the 300 AAC Blackout ammunition world I was not able to explore this time around. The ballistic versatility of the 300 AAC Blackout is exciting and extensive.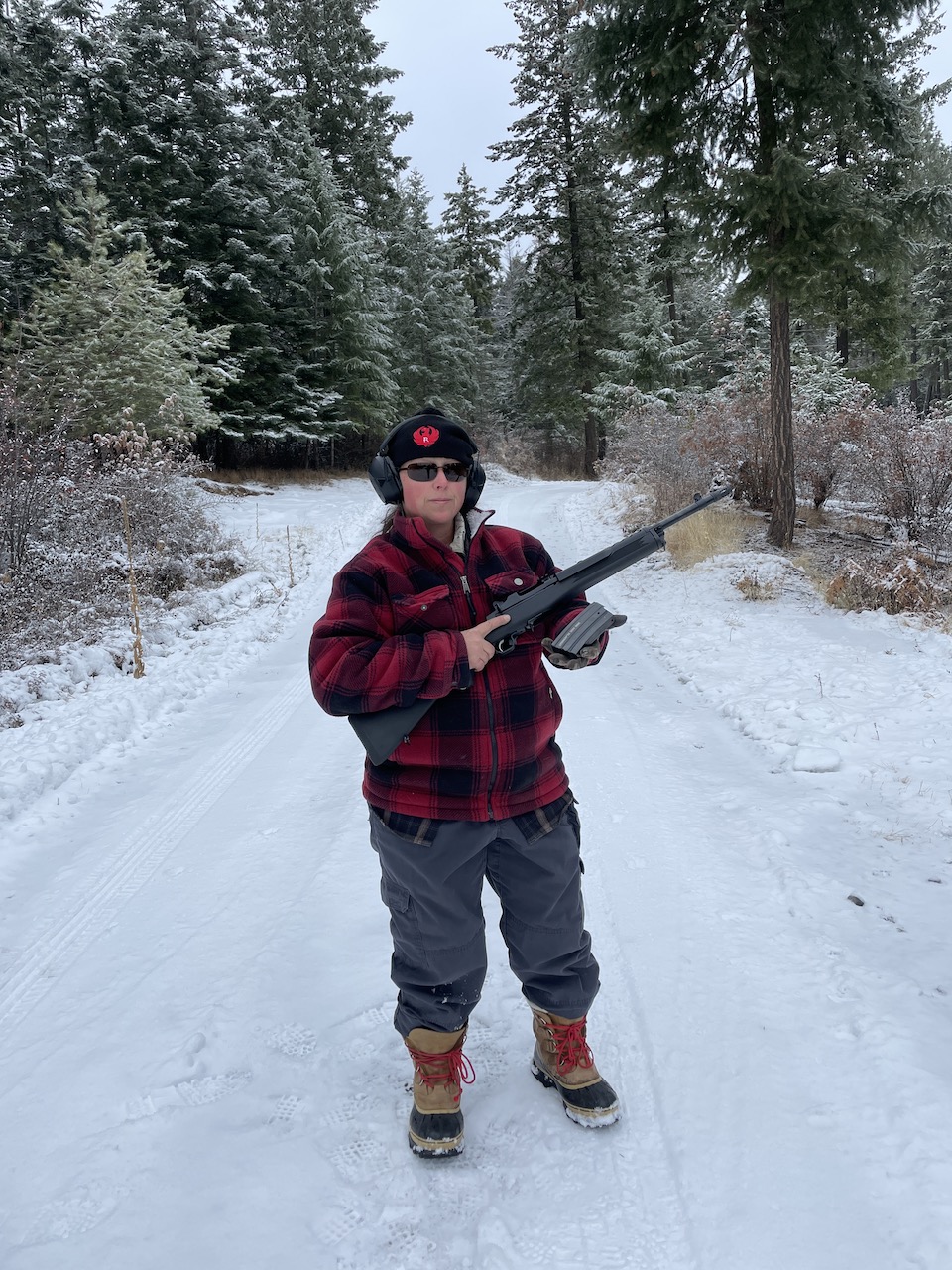 Learn more about the Ruger Mini-14 here.
About Jen Barcklay

Jen Barcklay is a retired civilian field helicopter mechanic with a lifelong fascination with anything that goes boom. She has been blessed to be able to help others by spending most of the last 20 years involved in firefighting and EMS operations in various locations around the world. She is also a US Army veteran. In 2009, Jen survived a life-changing traumatic brain injury, which she was fortunate to overcome, and has made significant progress in recovery. Since then, she has relearned the ability to shoot, discovered hunting and realized how important an outdoor lifestyle is to aid in healing and rebuilding a new life. Jen enjoys sharing her knowledge with others as an NRA certified rifle instructor. One of her favorite activities is long range rifle shooting. Jen believes every new day is a gift to explore, discover, and learn more. View all posts by Jen Barcklay →