Review SheFly Go There Pant: Born to Pee Wild
Answering nature's call while exploring the outdoors has been revolutionized! SheFly Apparel created a patented zipper technology that allows ladies to discreetly pee in nature without needing to disrobe. SheFly was founded in 2018 by a team of women who were tired of wearing pants that didn't work for their anatomy.
Sponsored by wildHERness
As an outdoor enthusiast, I have often found that one of the biggest inconveniences is squatting to pee. It's not always that big of a hassle, but when I have on multiple layers sitting in a deer blind, or find myself upland hunting with mixed company, and nature calls, it's quite the ordeal as I'm sure many of you can relate. The SheFly pants are an answer to one of life's coldest and most exposing struggles during the late season hunting/outdoor adventure months. The pants are just like regular pants in that they have a button and zipper fly. They are different in that they have a second zipper that extends from beneath the first zipper to the back of the waistband. From the outside the seam looks just like a normal pair of pants as the second zipper is concealed with a fabric flap. With this technology, I can now answer nature's call, without being completely exposed to the elements, fellow hunters, or possible trail cams! Additional features include: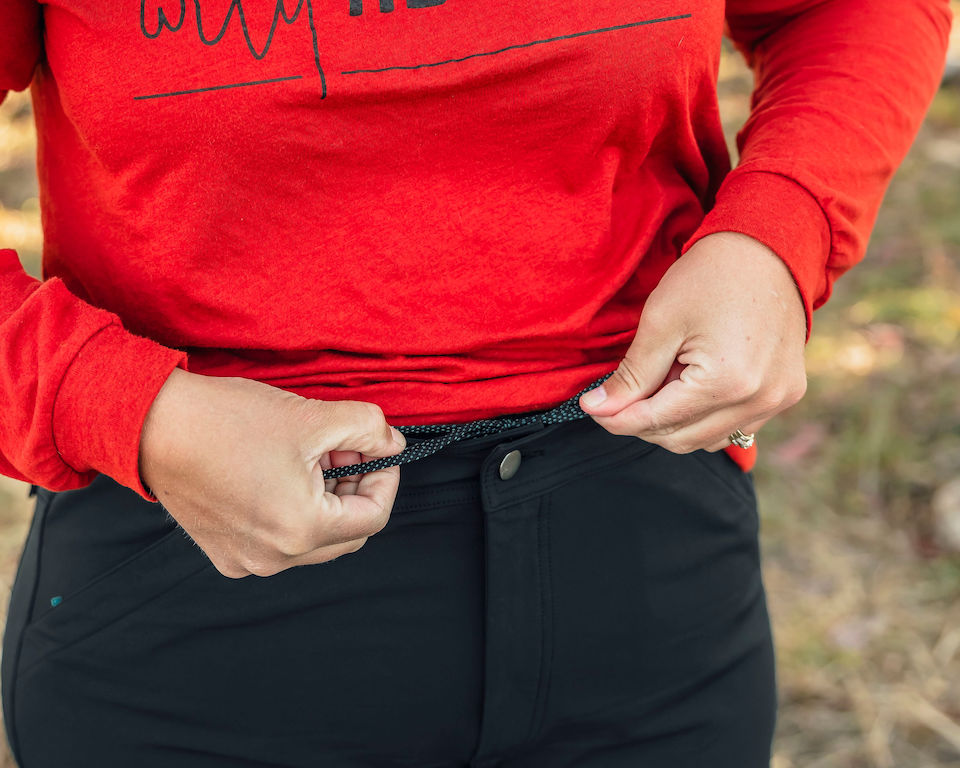 5 large pockets:

2 zippered front hip pockets
2 deep back pockets with envelope flap closure
1 hidden zip stash pocket at upper right leg (holds any smartphone)

4-way stretch fabric that is 93% nylon, 7% spandex and pill and snag resistant, with a durable water repellent (DWR) coating
Mid-high waist (think just below your belly button, not full high waist) that's climbing harness and backpack strap compatible
Adjustable waist ties for customized fit
Straight leg with adjustable hems: can be cinched into joggers using ankle elastic OR converted into capris using calf snaps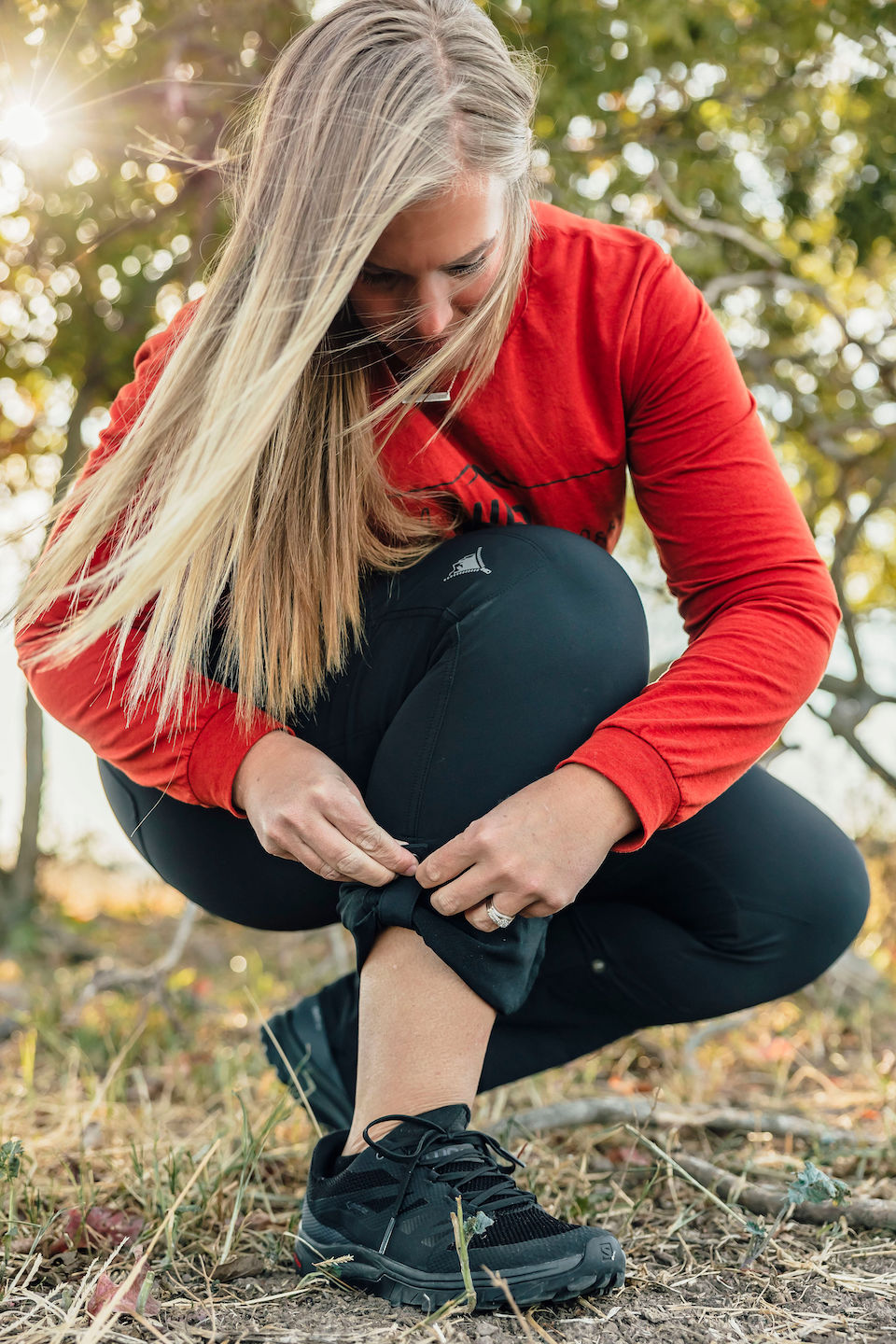 To use your SheFly Go There Pants ($168), just unzip the second zipper as much as you need, pull your underwear to the side, and go! It's that simple. SheFly even has suggestions and tutorials for different pee positions on their @sheflyapparel Instagram account:
Standing Squat: With feet evenly spaced, hold less than a 45-degree angle at the knees
Halfway Squat: With feet evenly spaced, hold a 90-degree angle at the knees
Full Squat: Take a wider stance with your feed and squat all the way down
The Lean: Classic move where you sit against or use your hands to lean back on an object
The Kneel: One knee goes down on the ground while the other leg's foot is planted on the ground
The Leg Up: Bend one knee while planting the other leg's foot on a higher object like a rock or log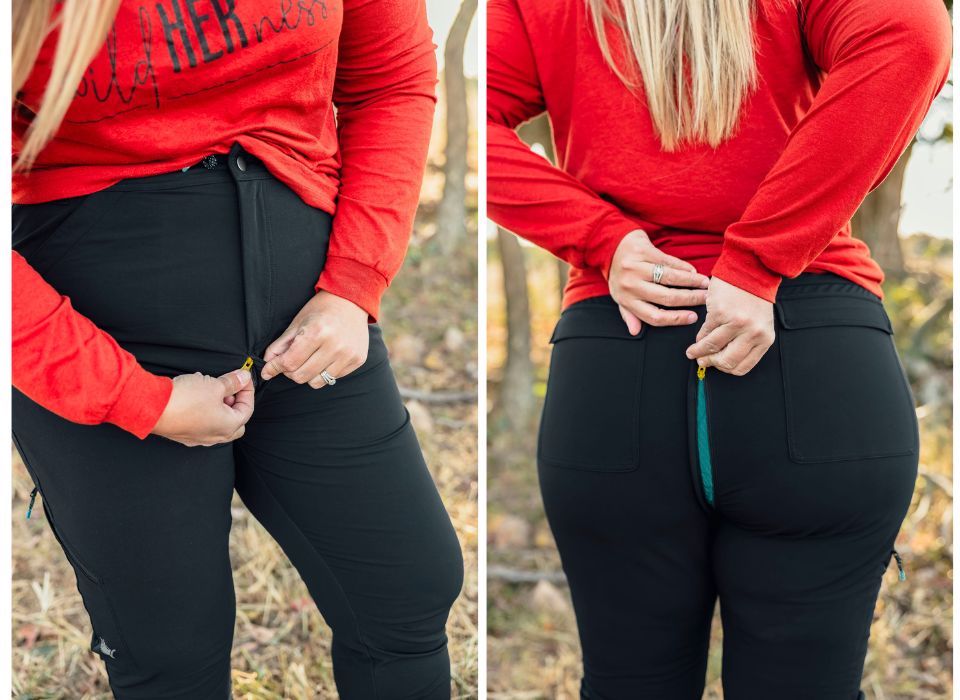 The pants come in sizes XS-3X (00-22), and in three different colors: Black Canyon, Champlain Teal, and Juneau Jade. I have the Black Canyon in size 18, which is my typical pant size. I am very "pear-shaped" so I take full advantage of the adjustable waist ties! I typically have to wear a belt with every pair of pants I own. If the waistband of the pants had a bit of elasticity, or the waist ties were thicker, it would be easier to remove the gap at the back and get a better fit for those of us with bigger keisters and smaller waists. Overall, the fit and functionality is outstanding. The spandex in the pants makes them very flexible, perfect for climbing, squatting, bending, crouching, high-stepping, and anything else you may be doing. I highly recommend the SheFly Go There Pants to all women who may need to answer nature's call outdoors with dignity, comfort, and safety. Now if they just came in a camo print!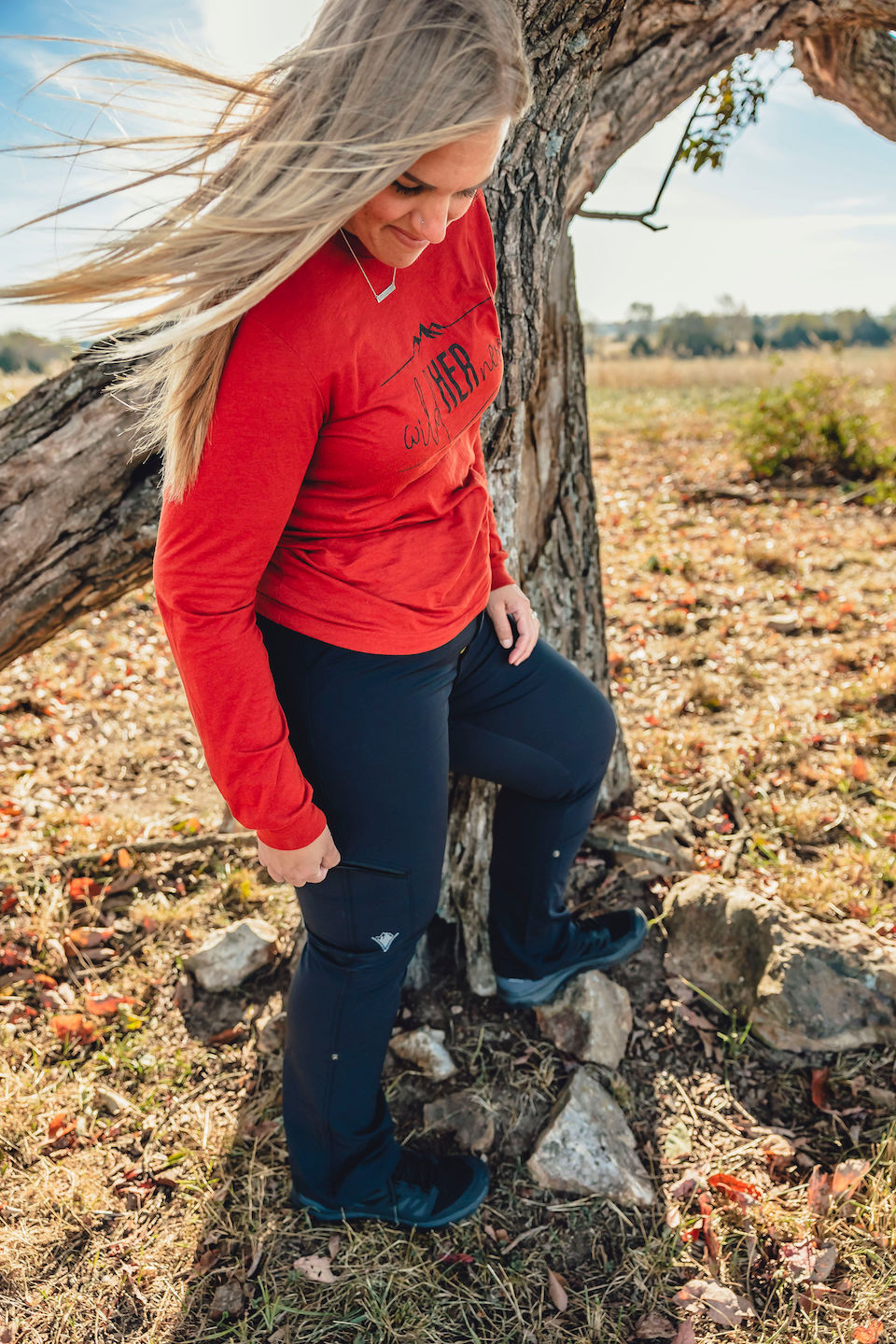 Meet Jeanell Stockton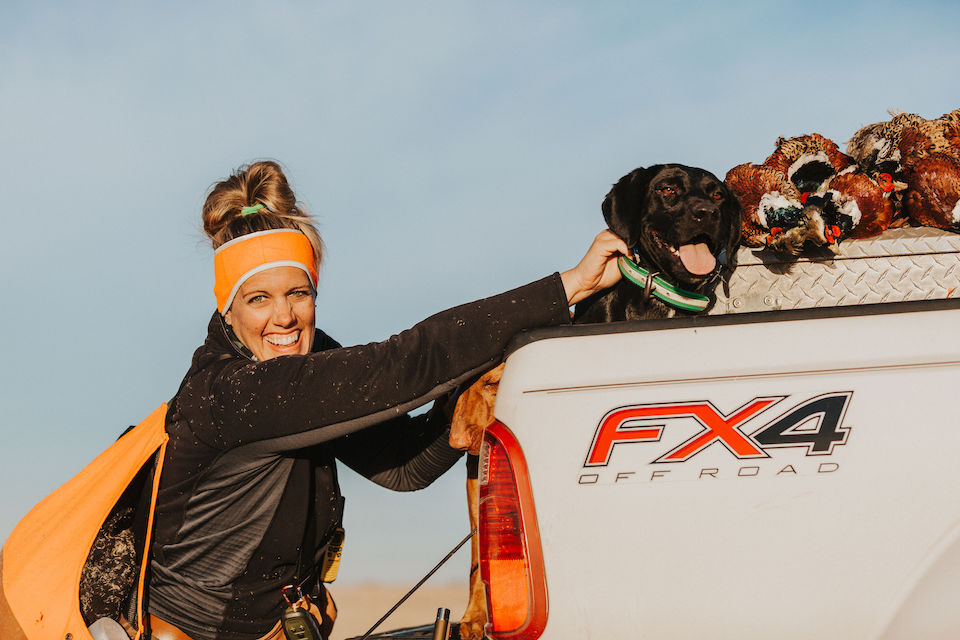 Jeanell Stockton works as a Community Education Assistant for the Missouri Department of Conservation in the Southwest Region. Her role consists of teaching people new skills, ranging from Dutch Oven Cooking to Introduction to Fishing, Shotguns classes and much more through a variety of public programs offered by the department for free. Her love of the outdoors has been present since she was little, as she grew up on a farm in Southwest Missouri. Her passion for hunting though wasn't developed until just a few years ago. As an avid upland hunter, Jeanell is passionate about passing on the tradition to future generations, including her children. Jeanell is a Hunter Education Instructor, Bowhunter Education Instructor, National Archery in the Schools Program Basic Archery Instructor and Discover Nature Fishing Instructor.
About The WON

The Women's Outdoor News, aka The WON, features news, reviews and stories about women who are shooting, hunting, fishing and actively engaging in outdoor adventure. This publication is for women, by women. View all posts by The WON →