Holiday Gift Guide for Second Amendment Supporters
Women's Outdoor News and Avery Skipalis bring you an article on gift ideas that will bring a smile to your loved one's face. Regardless of the occasion for the celebration, you can always refer to this video for a little gift-giving inspiration.
Sponsored by GLOCK
Let's face it, no matter how well you know someone, you may struggle to pick out the best gift. I'm sure that almost everyone has been there before. You know, when you're trying to find the "perfect" gift for that one Second Amendment-supporting loved one. I've been there more times than I'd like to remember and admit. Below are a few ideas to get you on the right path for gift-giving this holiday season.
Gift Ideas for 2A Supporters
Training Class
This is the ultimate gift, in my opinion. A training class can prepare your loved one with the knowledge, skills and confidence to defend her life if she's ever faced with a life-threatening situation. Fancy gear and the latest and greatest firearms may be "cool," but being able to perform is what's truly important.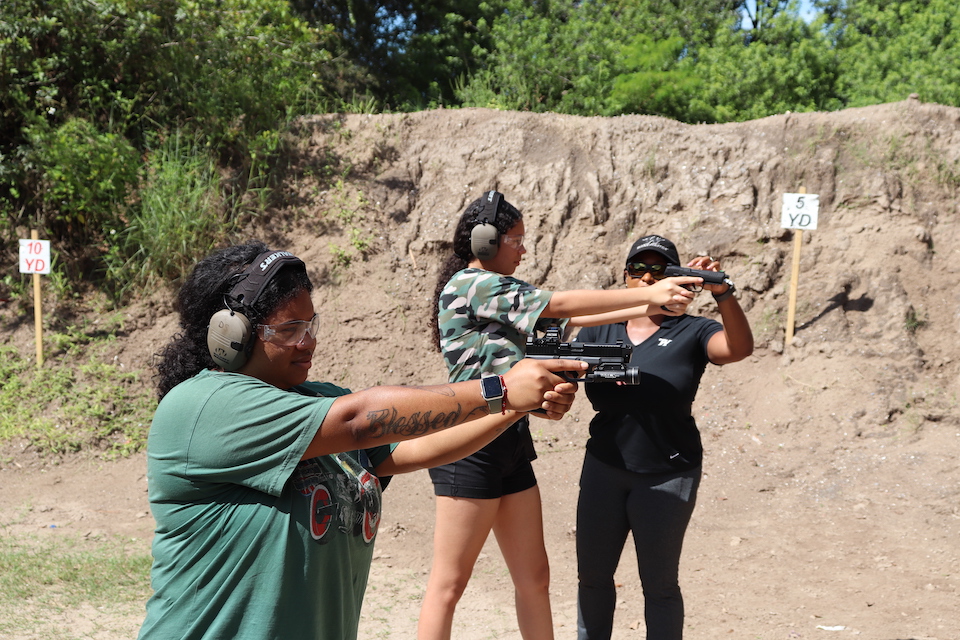 Optic
If you've read my previous article on the benefits of pistol optics, you'll know why I added this to the list. I have a Holosun 507K on my GLOCK 43X MOS, and I love it! Pistol optics have increased in popularity over the years, and this gift has the potential to garner you the title of the "World's Best Gift Giver."
Range Bag
Let's be honest, every person should own a quality range bag to hold all his range items, especially if his existing range bag has seen better days. In my range bag, you can expect to find a stapler (and extra staples), pens, a speed loader, multitool, ammunition, additional targets and gun lubricant. By having a do-it-all range bag such as the GLOCK Perfection 4 Pistol Range Bag, I can fit all my necessities inside it and have room to spare.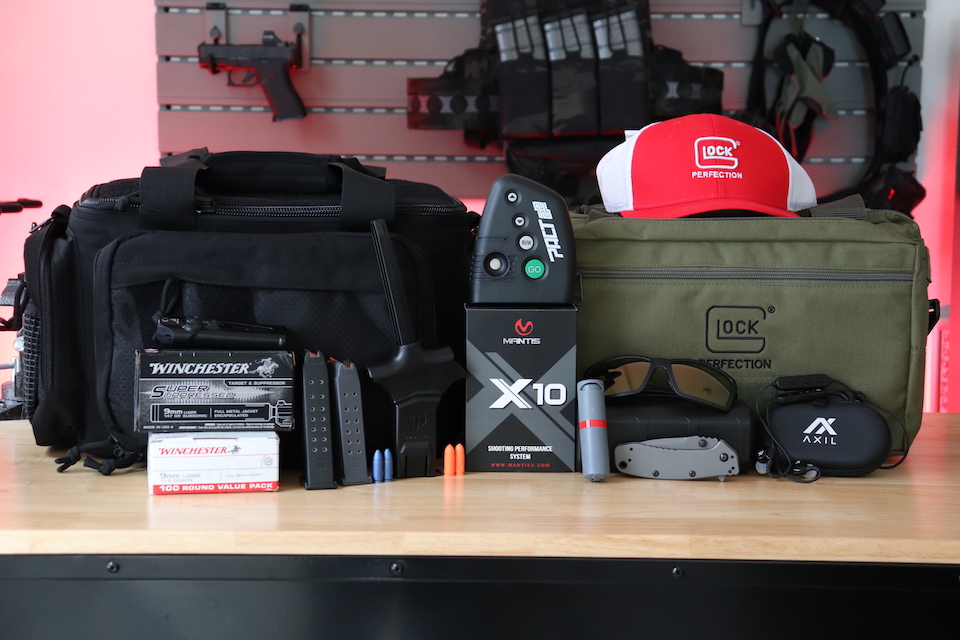 Ear Protection
High-quality ear protection is essential at the gun range. You can never go wrong with this gift idea. Although there's no shortage of options, I prefer electronic ear protection, and the Axil GS Extremes are my go-to. I use them both on and off the range. They're comfortable and come with long-lasting battery life.
Gift Ideas and Stocking Stuffers
Additional gift ideas for your Second Amendment-supporting loved one are first aid kits, tourniquets, small gun safes (like the VAULTEK LifePod 2.0), ammunition and swag from her favorite companies (I love T-shirts, patches and hats). Looking for stocking stuffers or extra items to grab? In that case, pick up the following items: flashlight, speed loaders, eye protection, dummy rounds, additional magazines, tap rack training aid, knife, gun cleaning mat, pepper spray or a shot timer. Ensure you check your local laws before purchasing these items.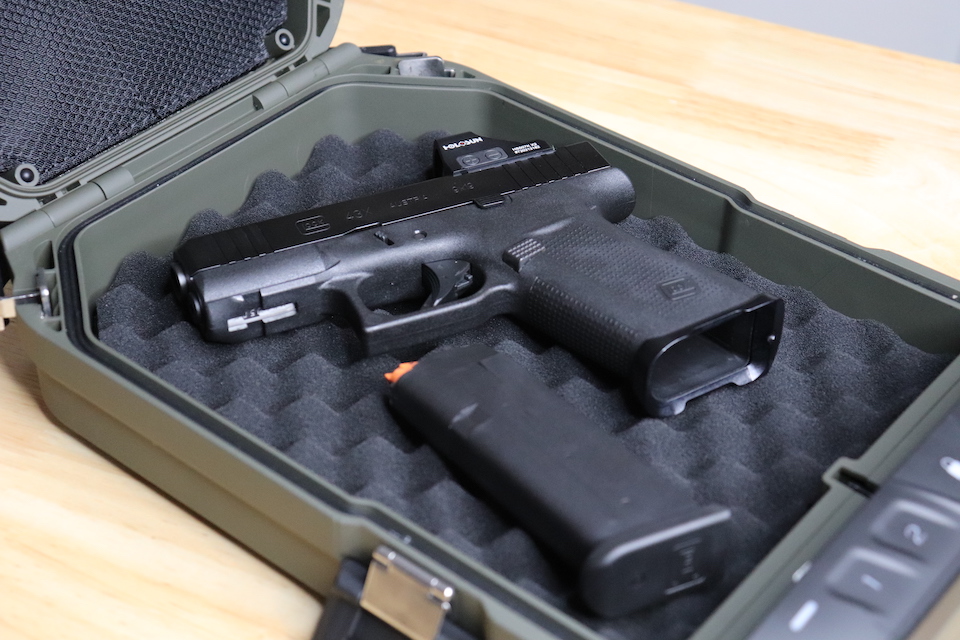 Skip's Tip for Gift Giving
Now, let's get to the Skip Tip on how you can select the perfect gift for your loved ones, regardless of the occasion. Be sure to listen when they're sharing everything they want throughout the year and make a note of it. I prefer to store notes of this nature in the Notes section in my iPhone. Hopefully, this gives you some ideas and removes the stress of buying gifts for your 2A-supporting friends and family this holiday season.
About Avery Skipalis

Avery Skipalis is the owner of Skip's Tactical Solutions, an organization that focuses on empowering women, men and children to make sure that no one else becomes a victim. She gained her firearms experience from the military where she's been a military firearms instructor for 10.5 years. She's also a certified NRA rifle and pistol instructor and Glock Advanced Armorer since 2015. She's attended Sig Sauer Academy, FNH, Special Operations Command Armorers courses as well as multiple Advanced Shooting Schools across the United States. She resides in Florida with her husband and 2 kids. She's currently serving in the United States Air Force and loves sharing her passion with others. She thinks it's important that women also feel like they're in control of their own safety. View all posts by Avery Skipalis →