Primal Pioneer: Elk Bolognese Sauce
As the temperatures outside continue to plummet, it's the time of year when we rely on hot and hearty meals to replenish us at the end of the day. This Elk Bolognese Sauce is just the ticket to warmth this cold winter season. ~ The Editors

A simple slow-cooked elk bolognese sauce, the perfect hearty sauce for the cold, winter season. Serve over a bowl of pappardelle or your favorite pasta and top with a little fresh parmesan cheese. The perfect wild game dish for your elk harvest.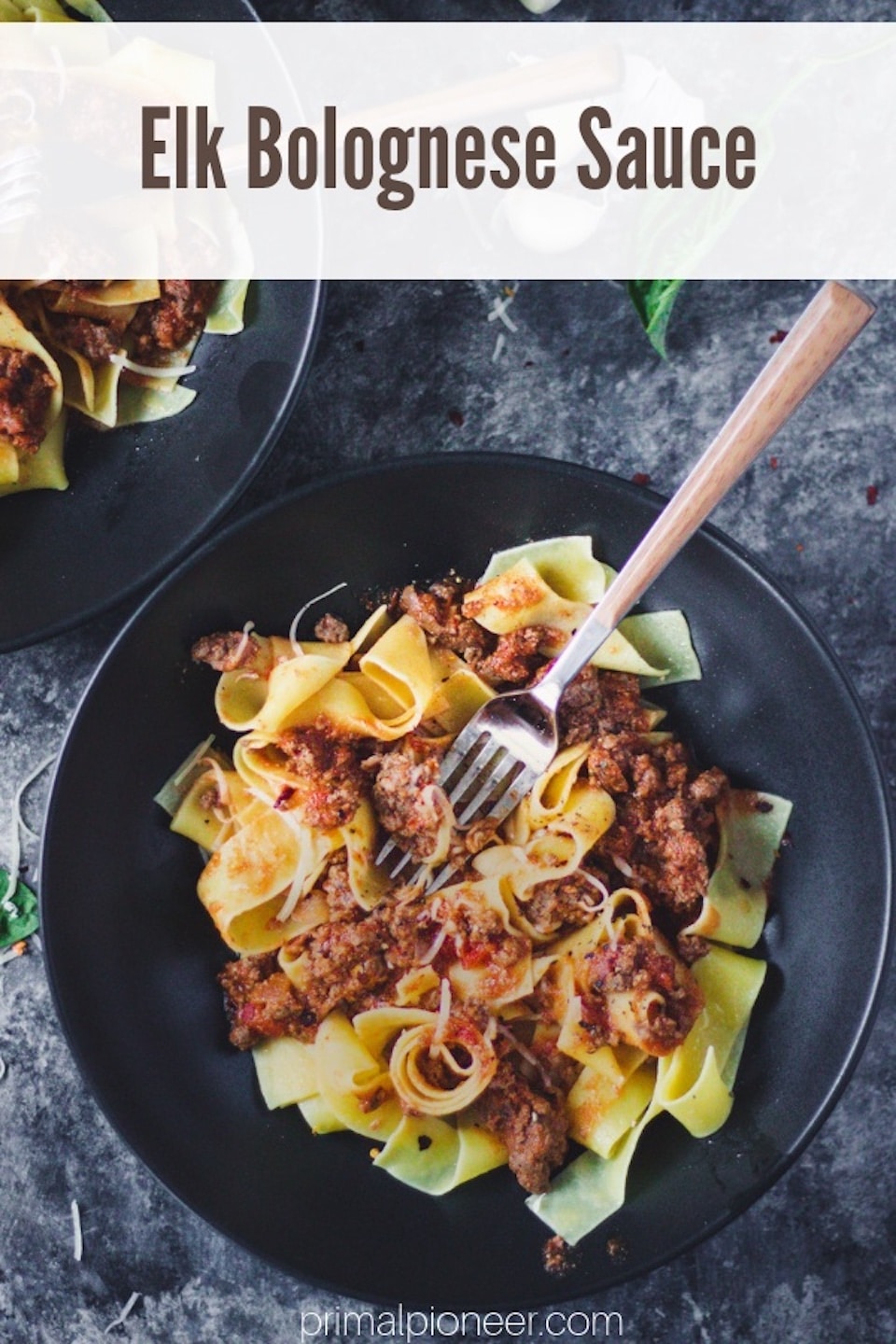 What is Bolognese Sauce?
Bolognese sauce is a traditional meat-based sauce from Italy, named after the town Bologna. It's typically served with egg noodles such as tagliatelle or pappardelle, but can also be used with traditional spaghetti noodles or even in lasagna.
Traditional bolognese uses ground beef or minced pork, which makes it a great option for a wild game version using ground elk meat. Elk carries a very similar flavor to that of beef, so it's an easy swap.
What is the Difference Between Elk Meat and Beef?
Besides the obvious answer, these two forms of ground meat are actually similar with just a few differences.
Elk meat carries a similar flavor to ground beef.
Elk meat is typically lower in fat and calories and higher in protein.
Elk is darker red meat, which can make cooking more challenging. It can easily be overcooked because of this, which leads to a dry finished product. Here are a few additional tips for cooking with elk meat.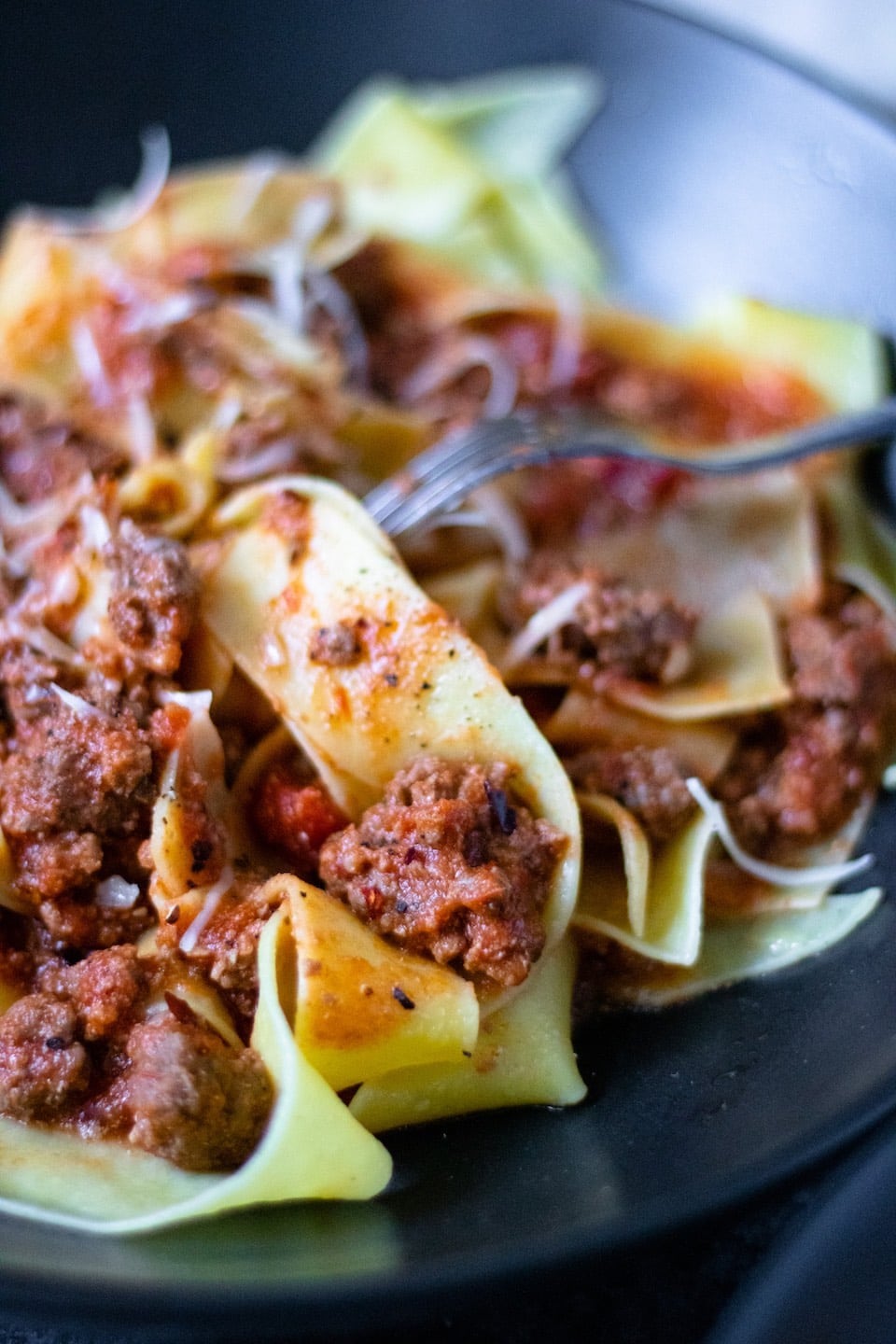 Recipe FAQS
Elk meat has very little fat so it cooks faster than beef. It's best around medium, which means it will retain some of its pink coloring. The meat will continue to cook as the sauce simmers, so cooking to about medium works well.
If you need a dairy-free option, swap out the whole milk for coconut milk.
No elk harvest this year? No problem. As you know, I wasn't able to secure my elk harvest during my 2018 over-the-counter hunt. However, you can usually find well-sourced elk meat at your local natural/organic grocer.
Continue reading this recipe for elk bolognese sauce, from our friends at Primal Pioneer here.
About The WON

The Women's Outdoor News, aka The WON, features news, reviews and stories about women who are shooting, hunting, fishing and actively engaging in outdoor adventure. This publication is for women, by women. View all posts by The WON →